A wood shop cat found a little kitten wandering outside, meowing for help.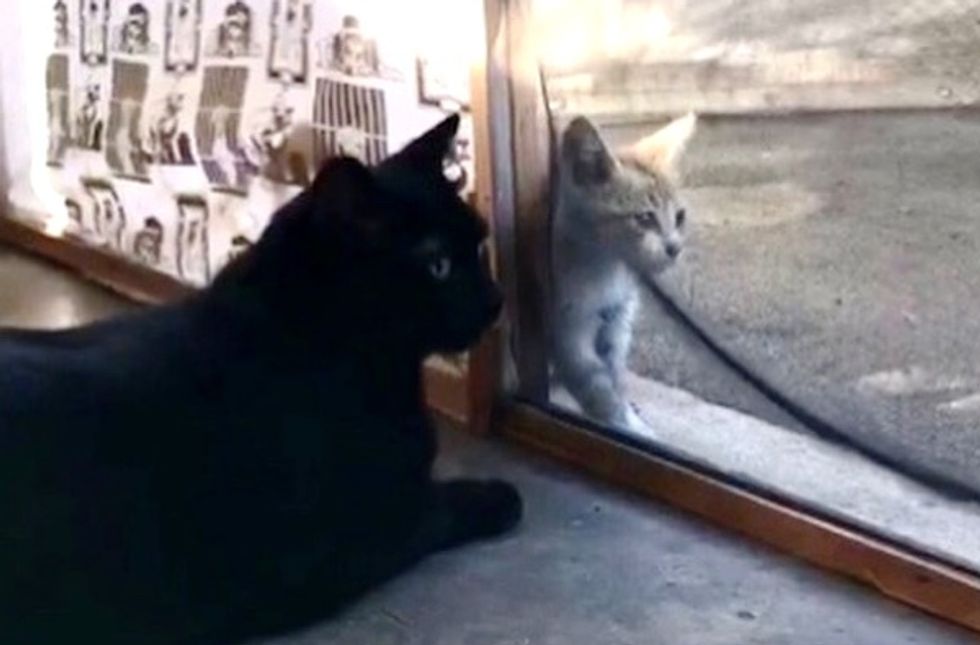 Justin LaRose
Early September, Justin LaRose from Long Beach, California noticed his shop cat Grizzly was looking through the screen at something that caught his attention — a little stray kitten showed up at their wood shop, all by himself.

When the kitten saw Grizzly, he started rubbing against the screen as if he was happy to see a friend.
"We were in the middle of a really bad heat wave and this little guy was covered in paint," Justin said. "Once I heard that cry I knew it was serious."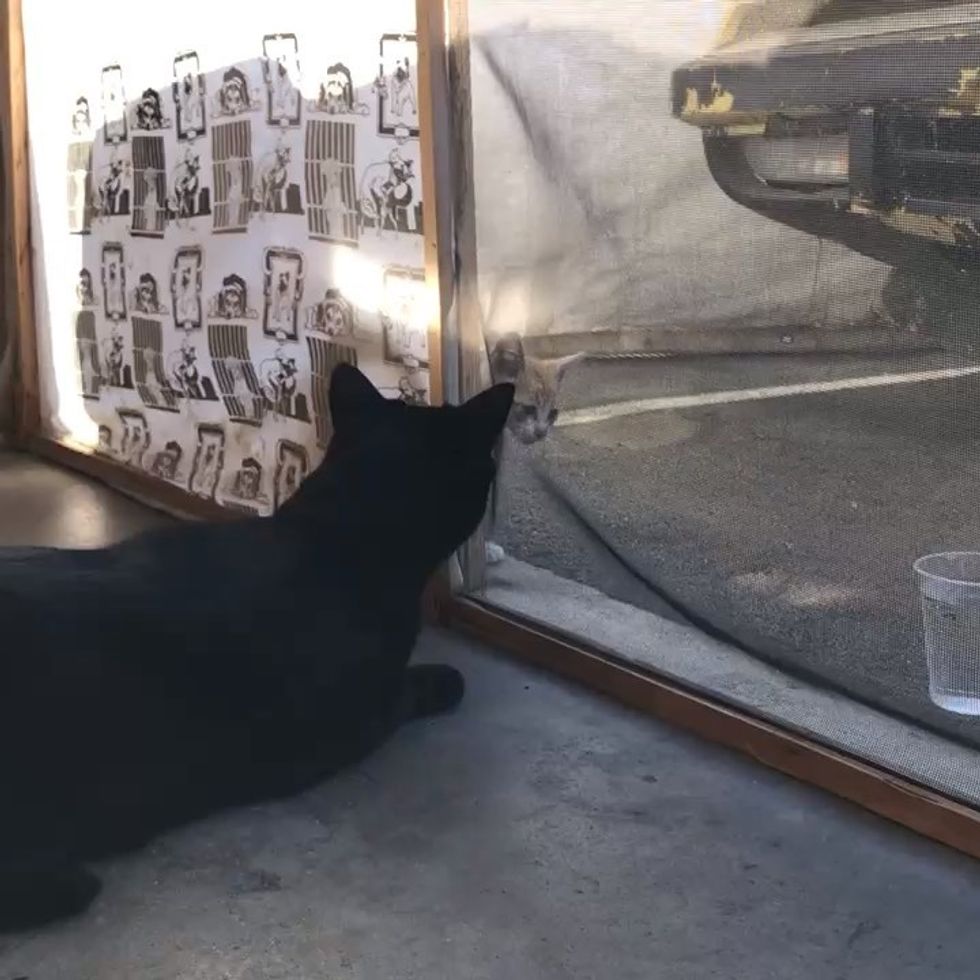 Justin LaRose
He scooped up the kitten who was dirty and just skin and bones, but seemed so grateful to be found.

The little one was dehydrated and very warm due to being out in the heat for a long period of time.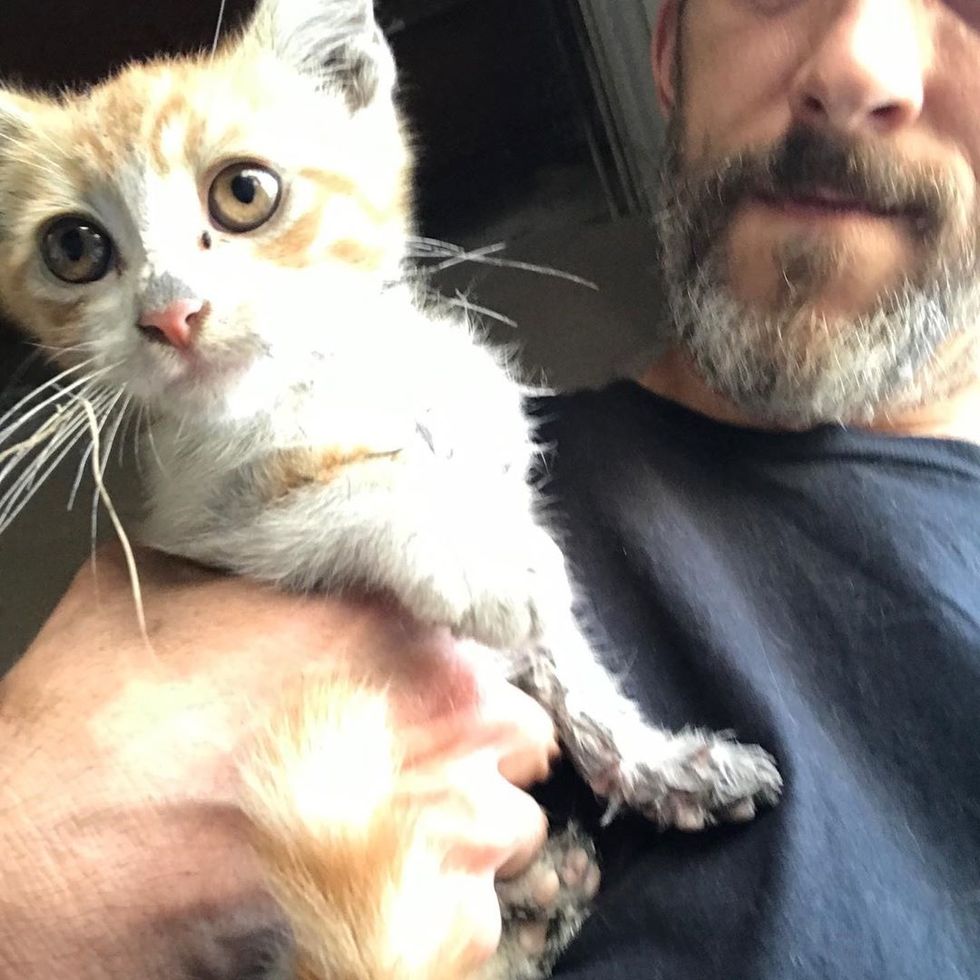 Justin LaRose
Justin took him to the vet and got him cooled down and cleaned up. One of his friends generously offered to pay for the vet bill so the kitten could get the care he needed.
"We would love to save all of the animals, but we have to make sure we do right by the ones that we have. It's our responsibility to make sure they live their best lives," Justin added.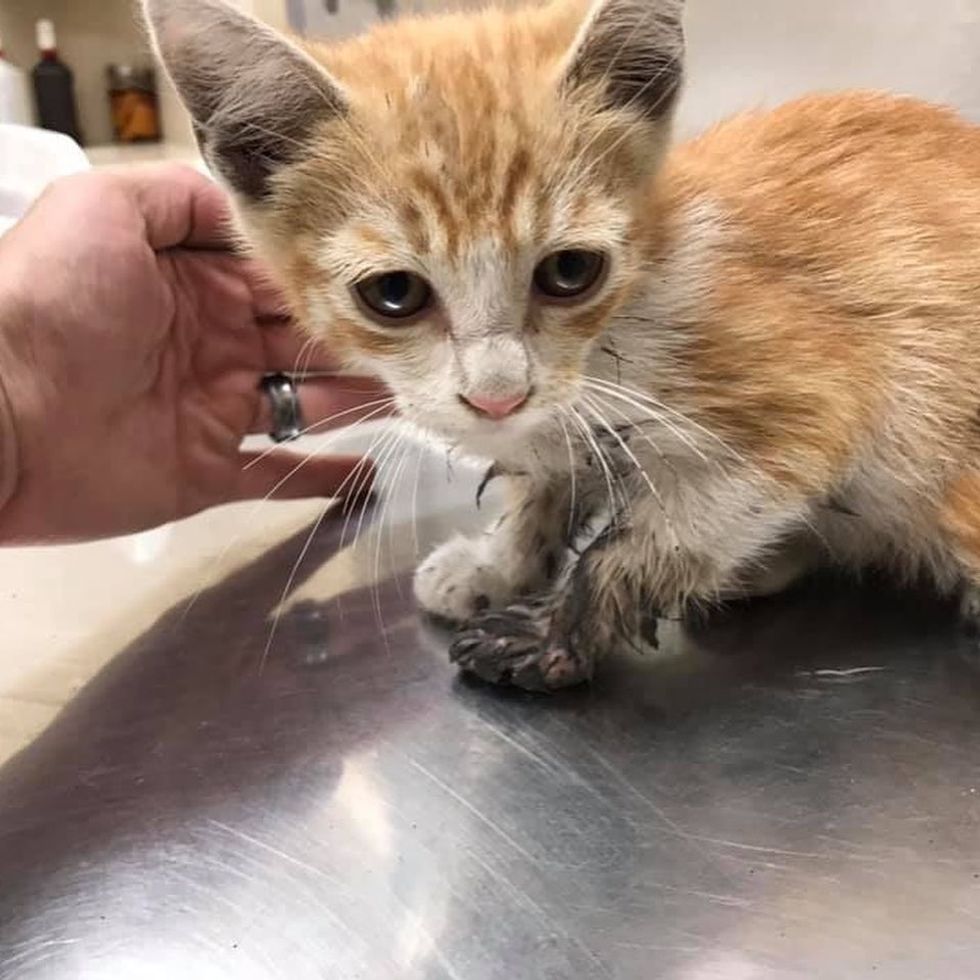 Justin LaRose
Since he and his wife Kristin already had four cats and a dog, they decided to foster him until he was ready to go to a loving home.
The kitten was nursed back to health. He met Ollie the resident cat, who became his mentor, teaching him how to be a cat and keeping him company.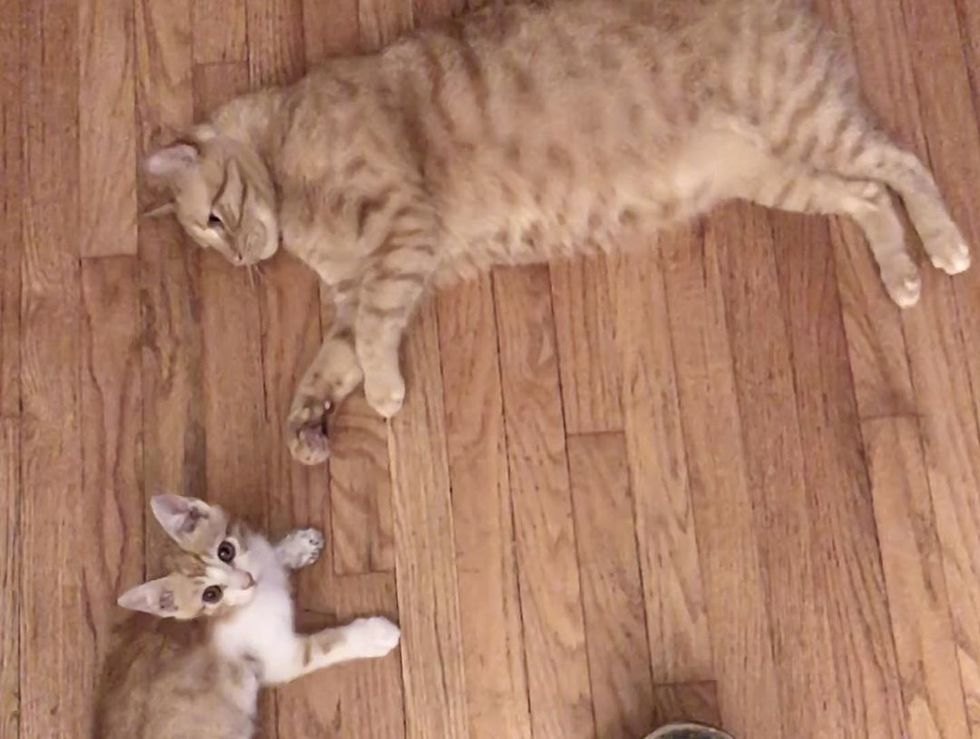 Justin LaRose
The ginger boy was a bit shy around people but Ollie took him under his wing.
"He showed him that there's nothing to be afraid of," Justin said. "His hard days are behind him. He's already forgotten about it and has moved on to toys."

Watch the kitten's rescue journey in this video:
Stray kitten wanders up to woodshop Catyoutu.be
"We are so grateful this guy bounced back into being a playful little kitty so quickly from being in such dire despair."

A few weeks later, the kitten, now named Cru, is still with Ollie and his family.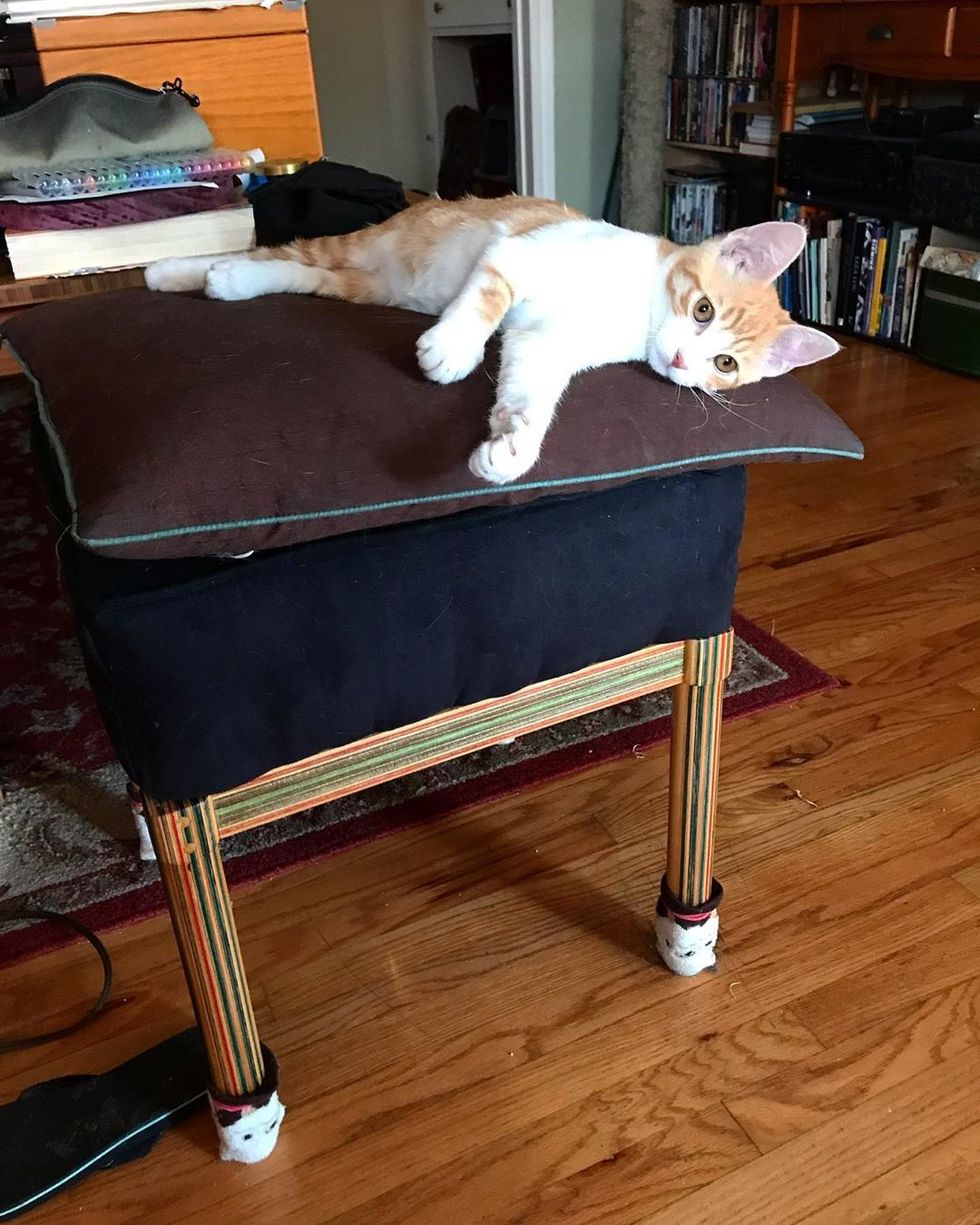 Justin LaRose
He has been a joy to the family and brought out the playful side of the other cats and the dog.
After seeing how close they became, Justin knew the kitten had found his forever home with them.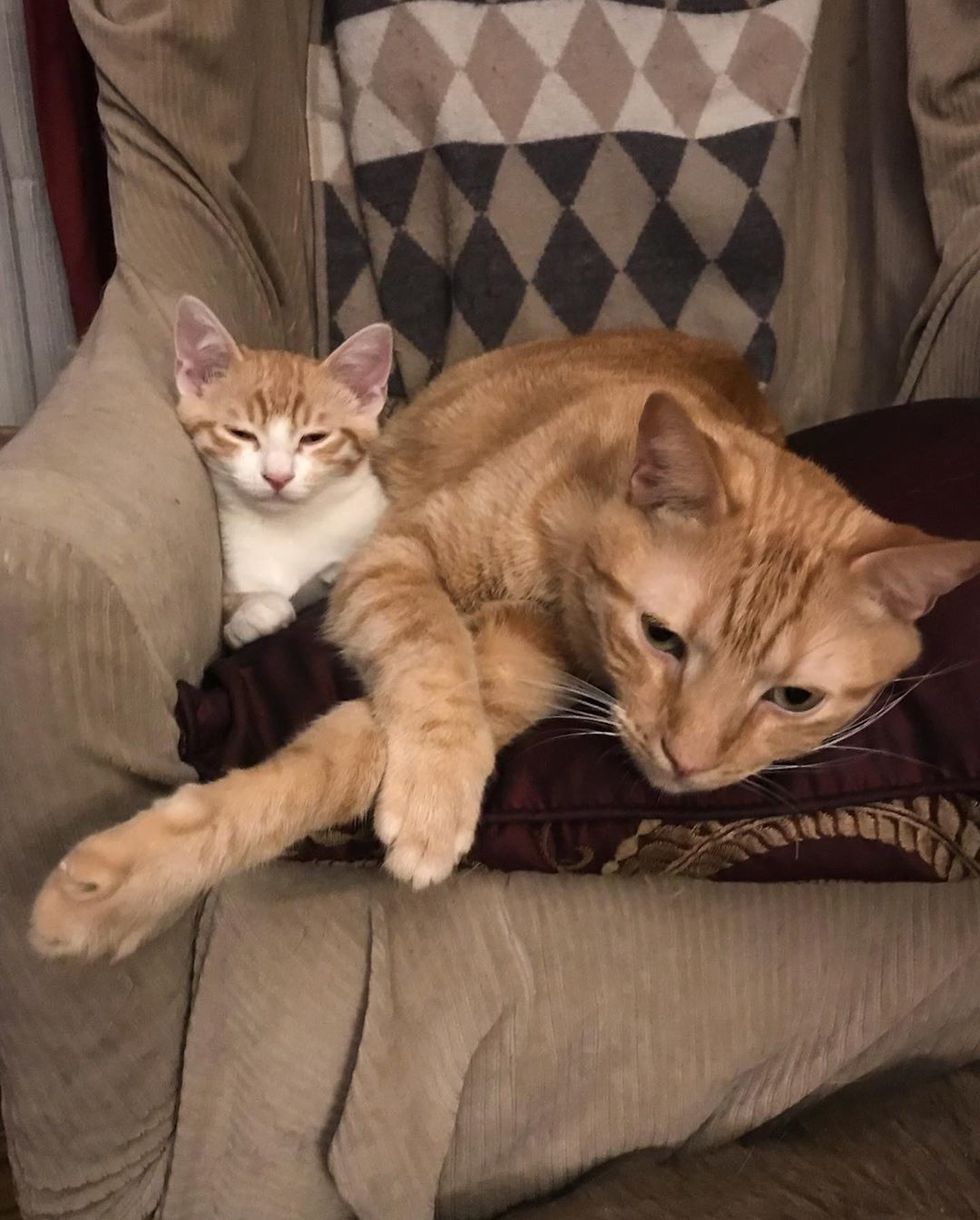 Justin LaRose
"I'm a foster fail and I'm proud of it," he said.
"I was pretty steadfast in this guy remaining a foster until I saw how much he blossomed with the animals at my apartment."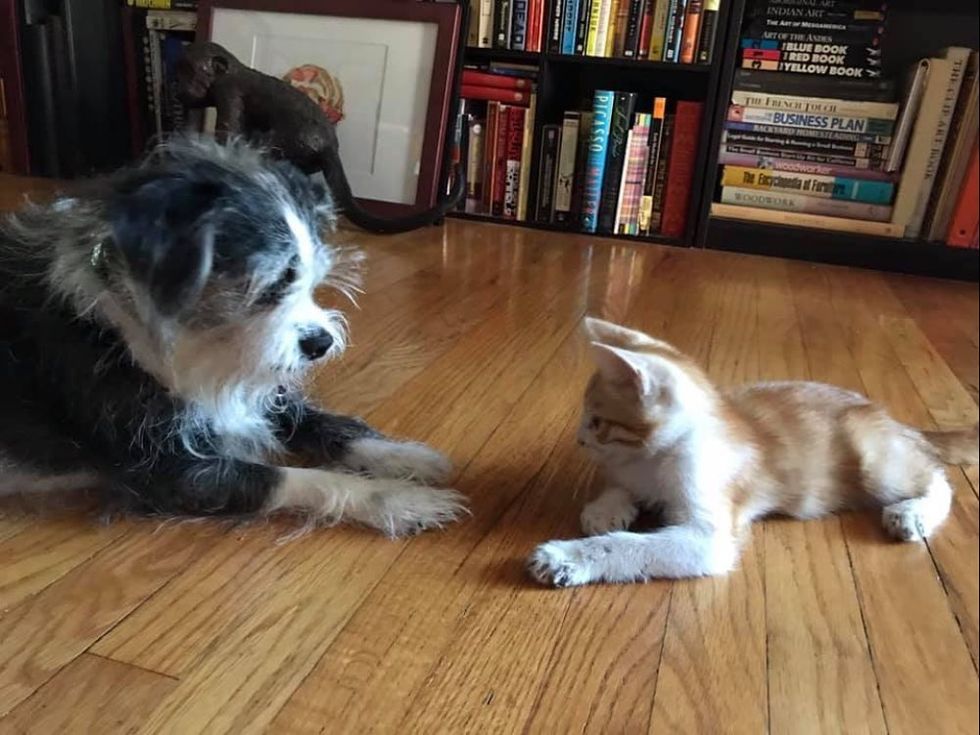 Justin LaRose
"They were really awesome about showing him 'it's OK' and showing him how to play and getting him to the point of where he should've been without the trauma," Justin said.
Ollie and Cru like to share food together even though there is a bowl for each of them.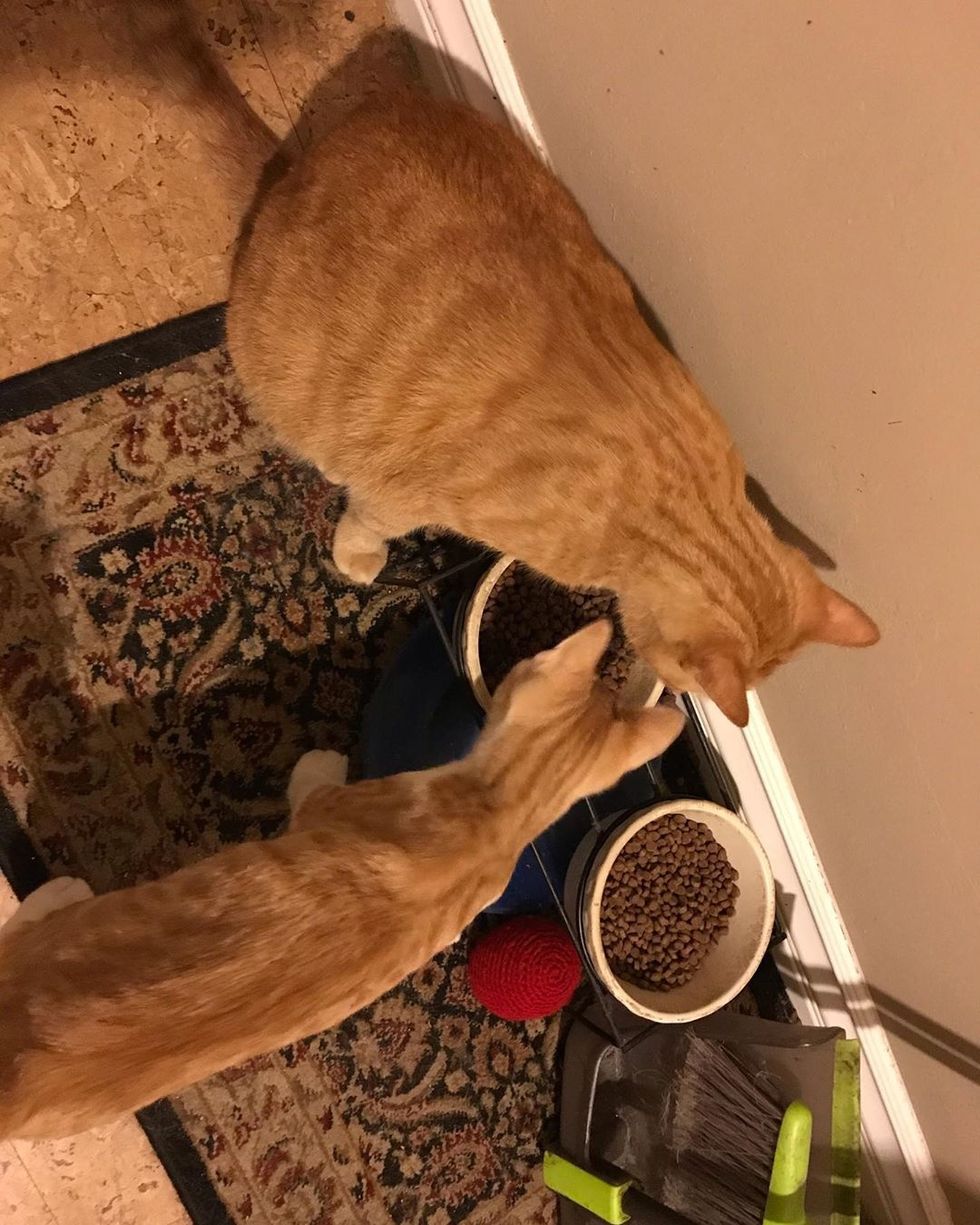 Justin LaRose
"It's amazing that this little kitten has bounced back so hard. It's so great to see all of their little personalities come out to help him."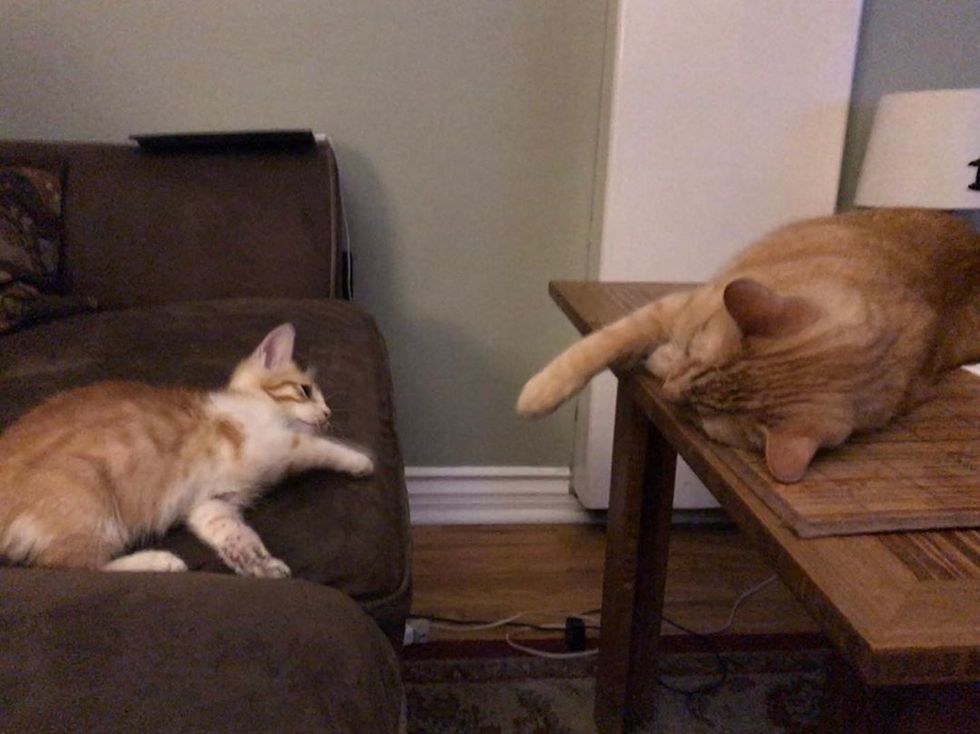 Justin LaRose
Share this story with your friends. Follow Justin's shop cat Grizzly and his friends on Instagram.
Related story: Stray Kitten Walks into Man's Apartment and Decides to Stay and Change His Life