One early morning, a tiny kitten showed up at the doorsteps of a home, meowing very loudly to get in. This homeless kitten decided to make the place her new home and their family dog her new dad.
Meet Appache the little kitten and Alto the dog!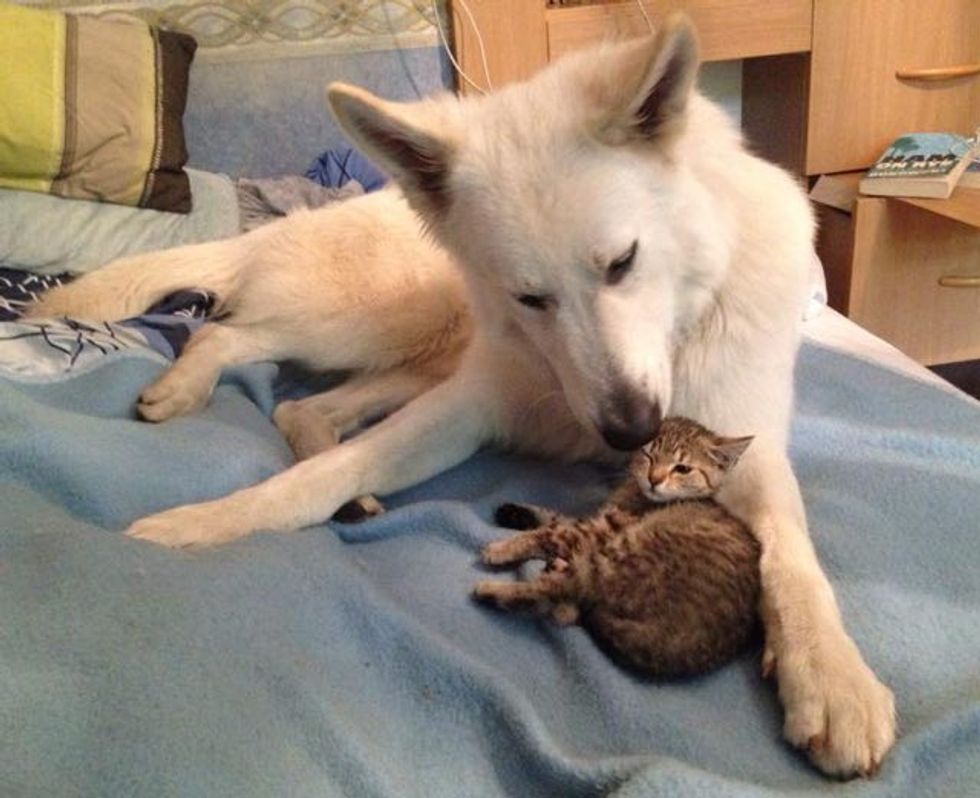 It was 5 AM in the morning, and the whole family was woken up by loud meowing from outside the front door.
"Appache is a stray kitten that showed up at our doorstep and I was pretty worried how my dog Alto would react to her but to my utter surprise they got along pretty well," Basia told Love Meow.
When they first met..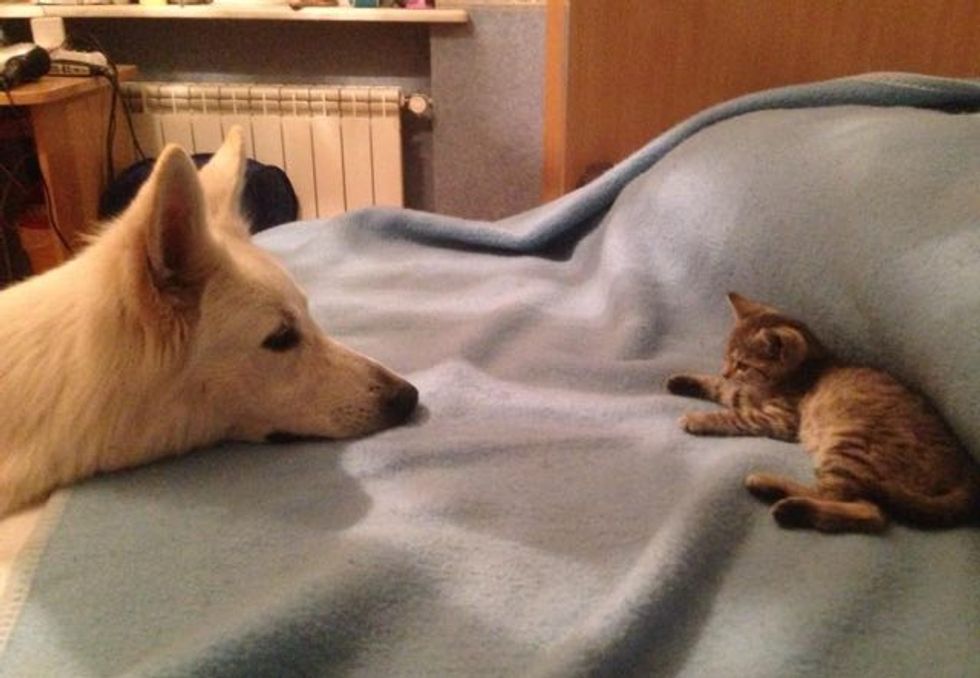 Soon this happened... "He was absolutely thrilled to be able to sniff her and get close to her," Basia added.
Watch video:
Alto can't stop cuddling and washing his new feline baby.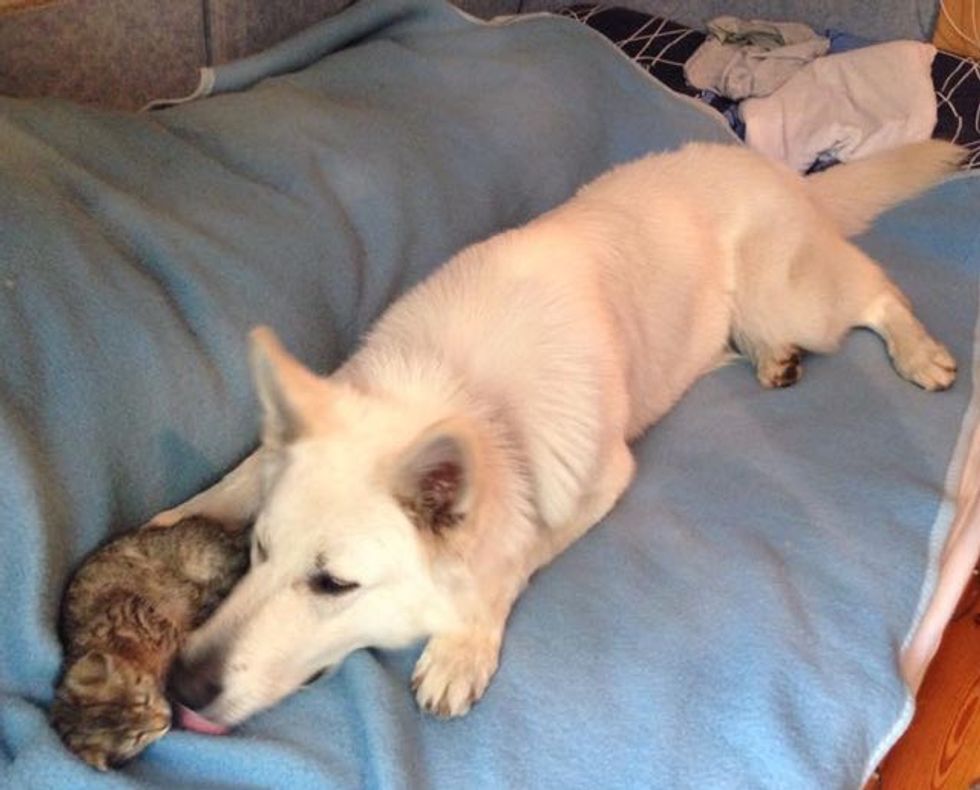 Even when Appache is taking a nap, Alto keeps on licking.
Watch this cute video:
He watches his kitten play...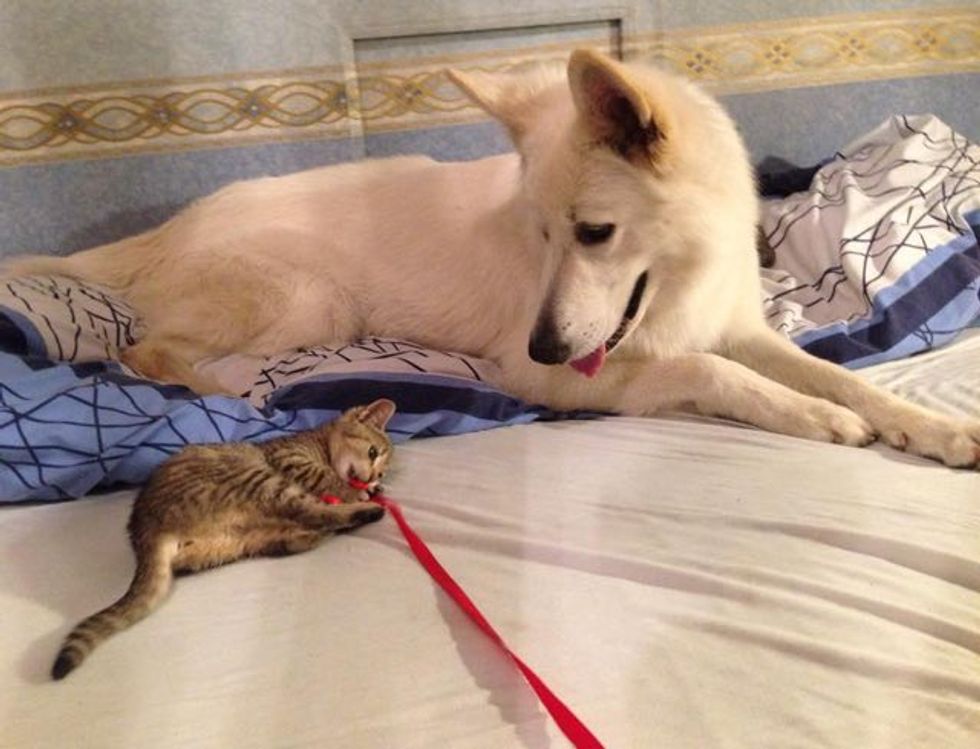 ...and snuggles with her when she needs a nap.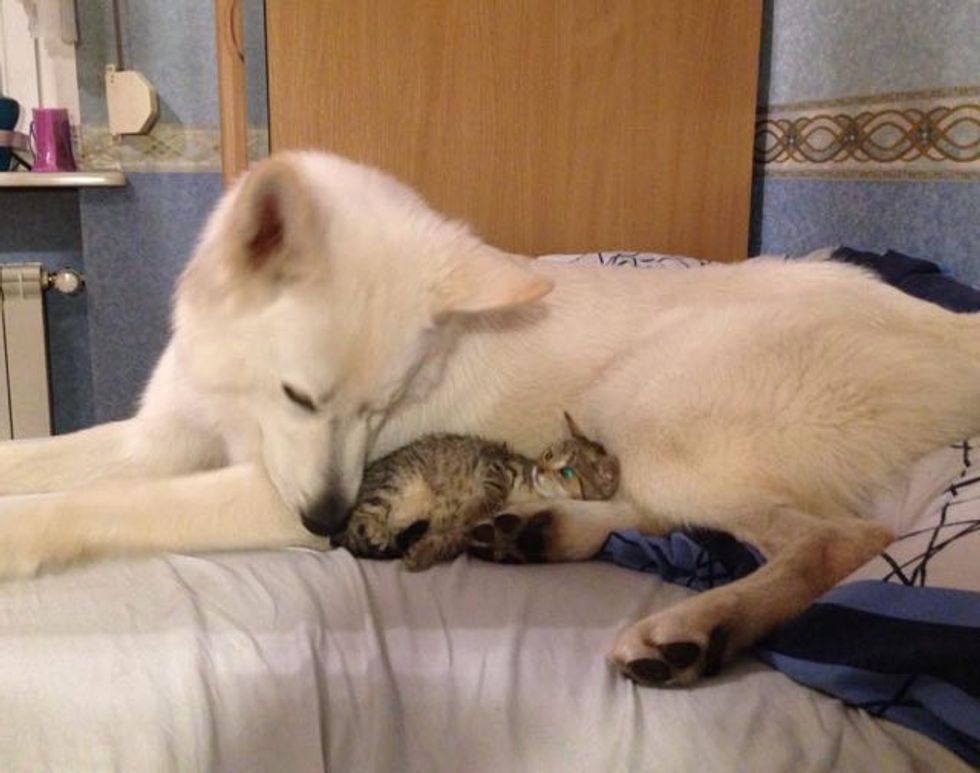 "I wuv you, kitty!"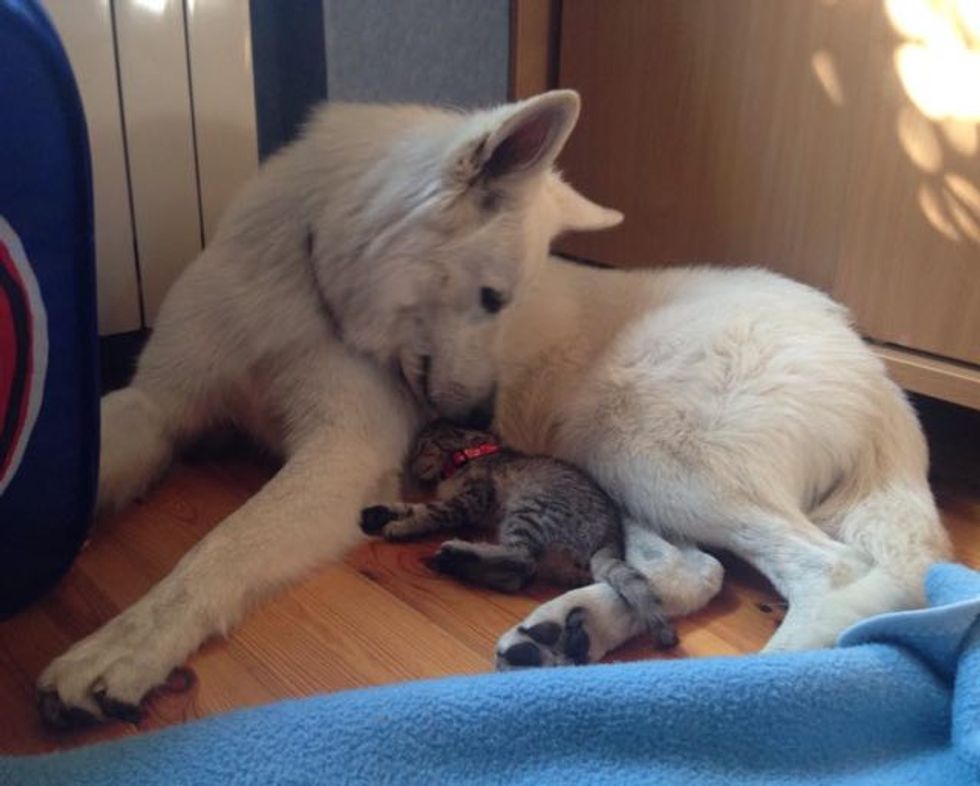 Kitty is all grown up now!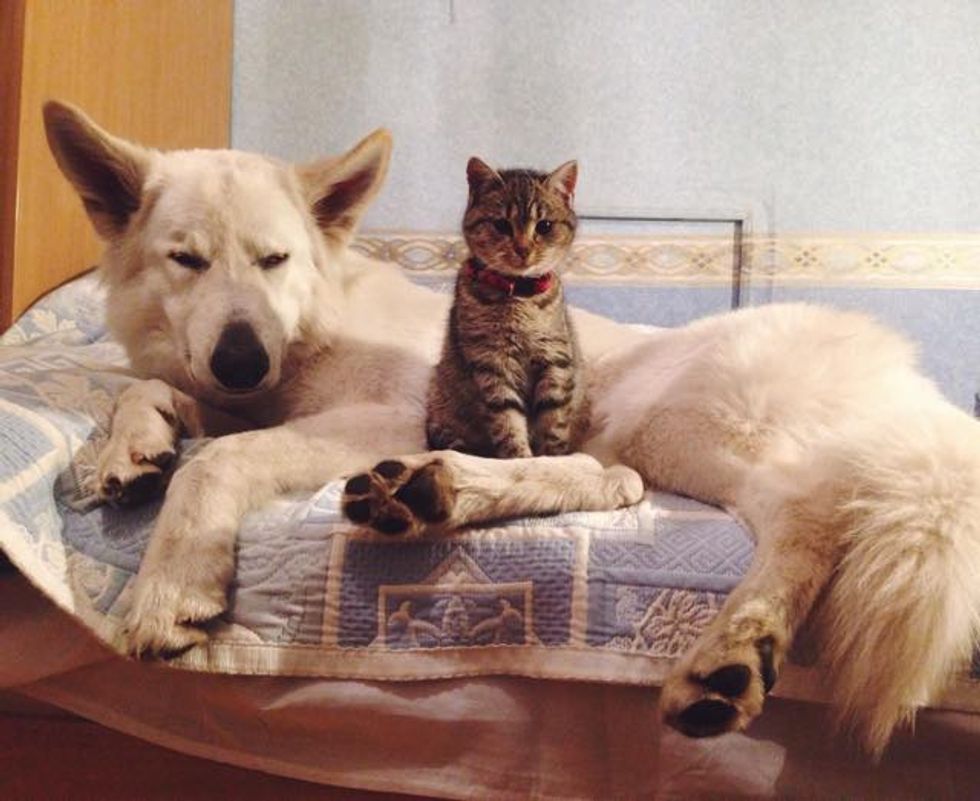 Share this story with your friends. Follow them on Facebook and YouTube.