A 2-week-old kitten was found wandering the streets all alone.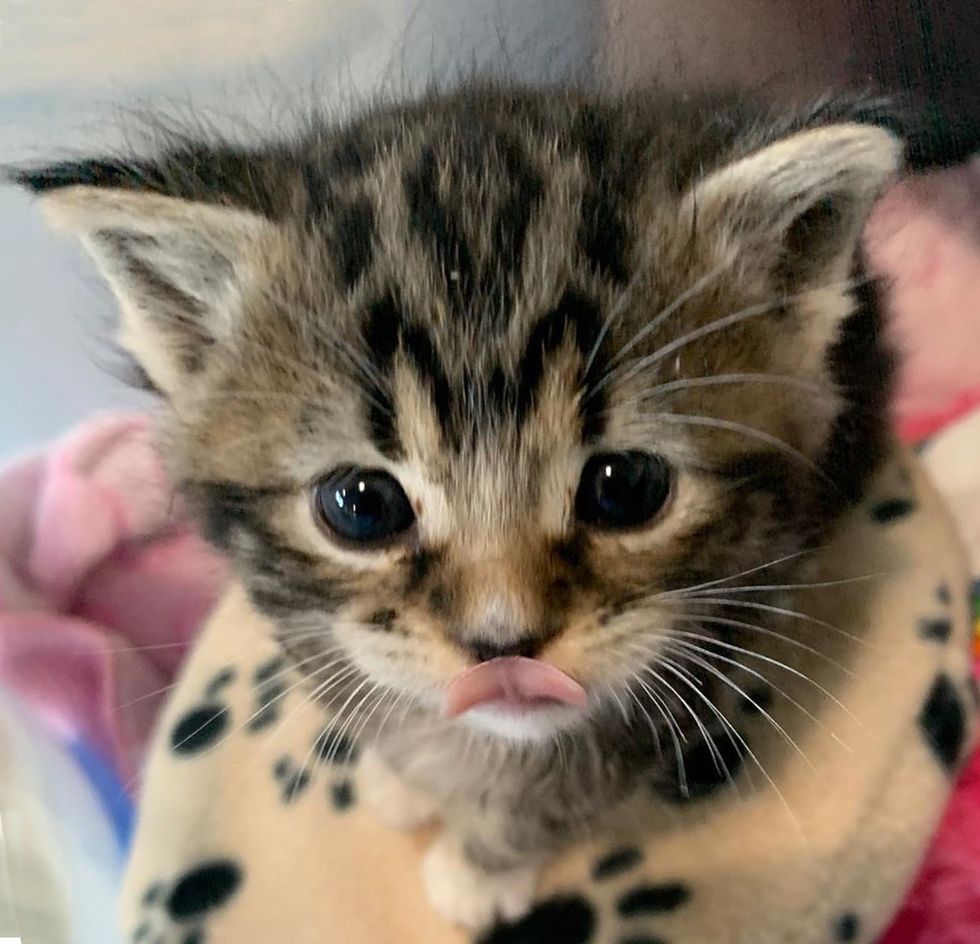 Alley Cat Rescue
Alley Cat Rescue in Los Angeles was contacted about a tiny tabby kitten in need of rescue.
The 2-week-old stray was spotted in the cold, without a cat mom in sight. She was taken to a shelter but they didn't have the resources needed to care for a bottle kitten.

Alley Cat Rescue immediately offered to help and took the kitten (named Noelle) into their care. "She cried constantly and took a while to settle," Alley Cat Rescue told Love Meow.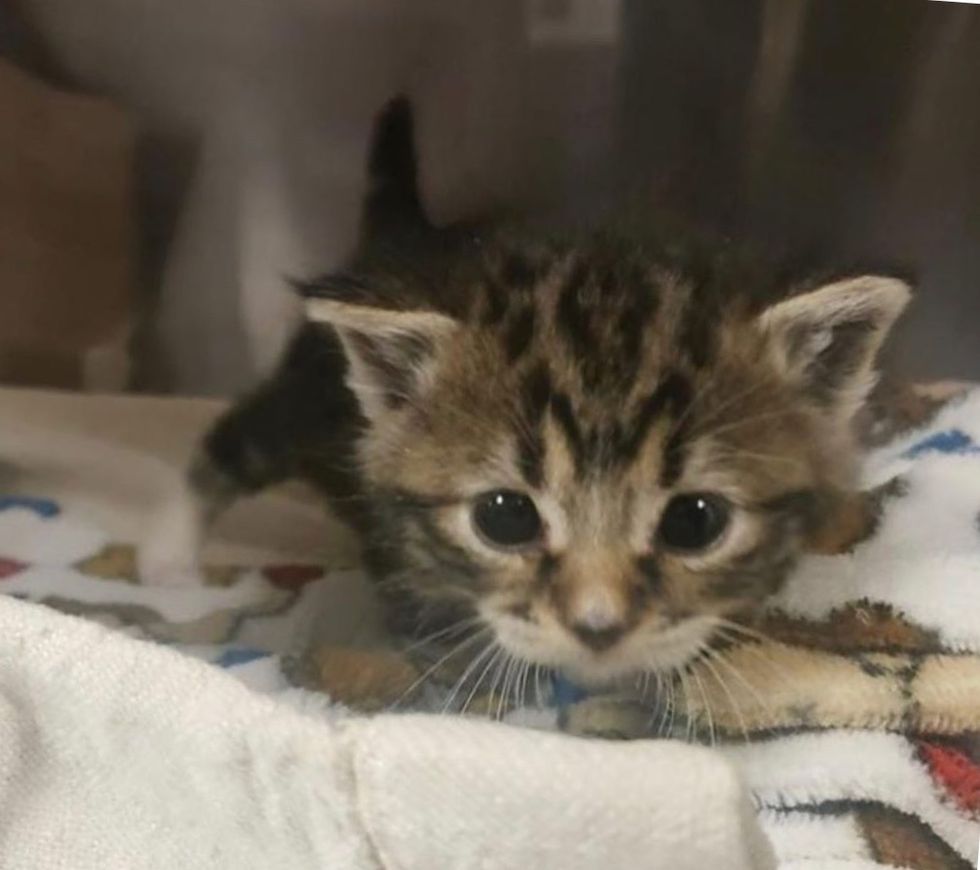 Alley Cat Rescue
The kitten would meow incessantly until she was cuddled.
She needed a friend to keep her company at all times, and the rescue knew just the cat who could help her.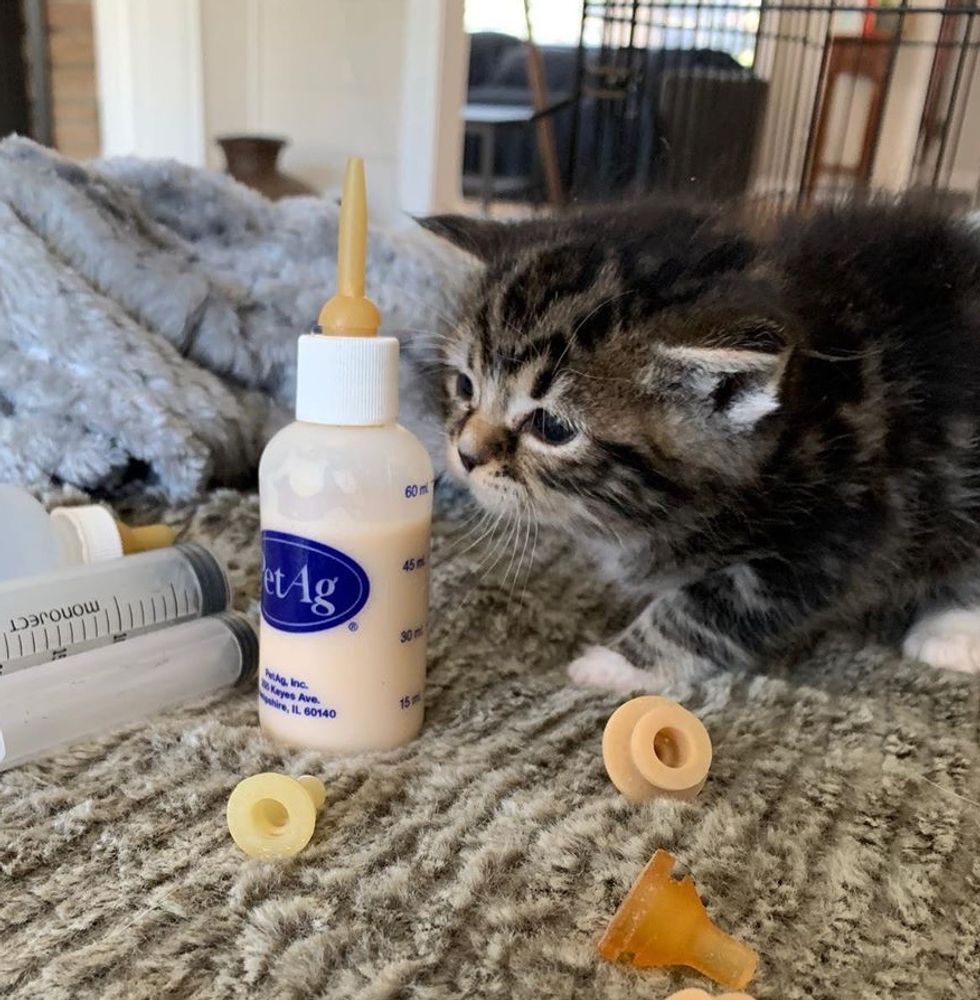 Alley Cat Rescue
Their long-term foster Harrow, a senior cat, who came from life on the streets, decided to offer a helpful paw.
He came running as soon as he heard the kitten's cries. Noelle was so happy to have a buddy that she nuzzled up to him and purred up storm.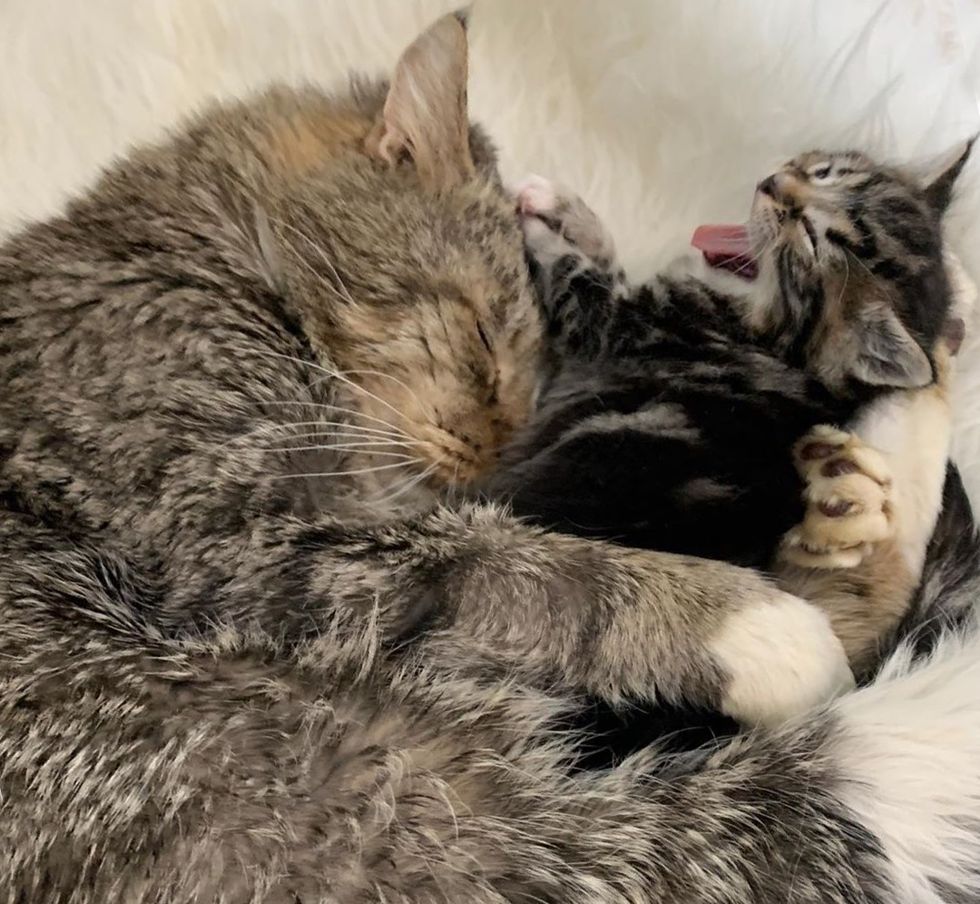 Alley Cat Rescue
"Harrow took the little tabby under his paw. His big purr really calms her down and comforts her," the rescue said.
"Noelle was gaining weight steadily and loving her bottles and hanging with Grandpa."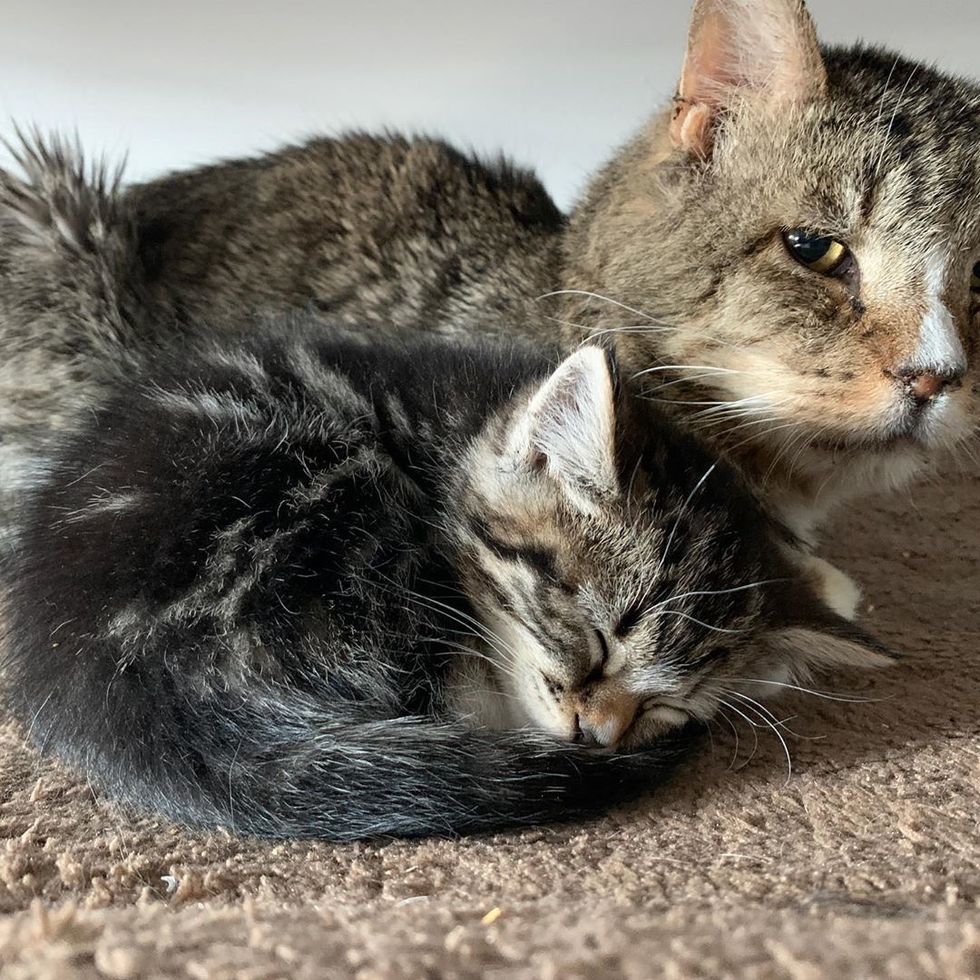 Alley Cat Rescue
With help from her feline friend, she was nursed back to health and began to thrive.

"She fits in anywhere, and is super confident, loving and playful. She politely asks for dinner and rewards you with happy purrs."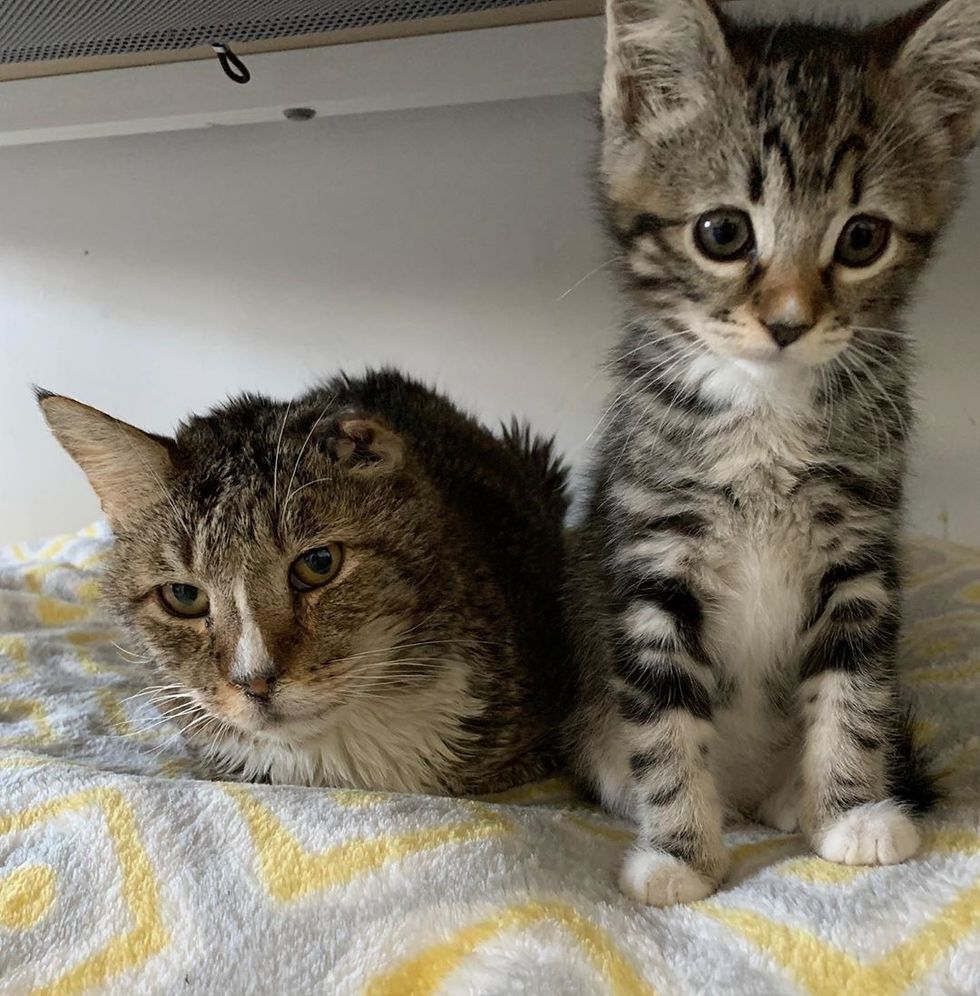 Alley Cat Rescue
Watch Noelle's journey in this cute video:
"Good looks, adorableness and Ms Personality - Noelle was certainly born with it all," Alley Cat Rescue said.

"When she joined us, she was so sick, and she stopped eating for a week. Lots of love, good food and her determination helped her through."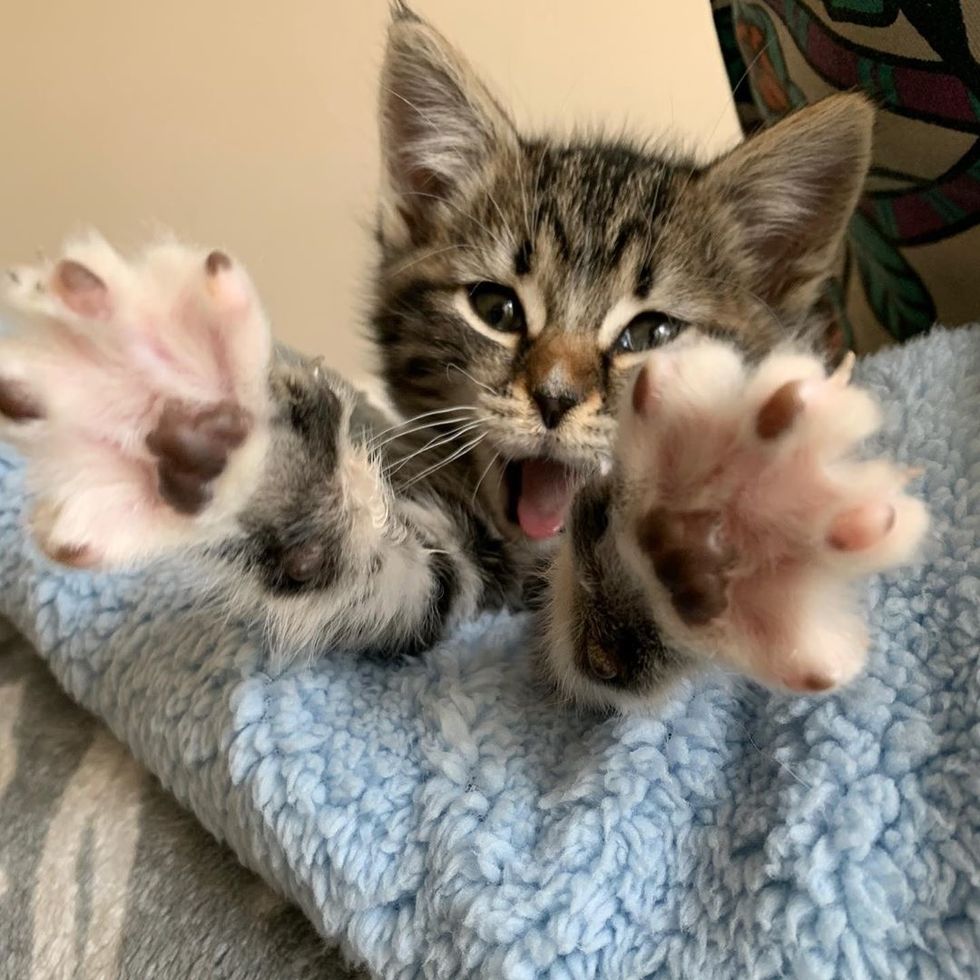 Alley Cat Rescue
Noelle is now ready for her next chapter of life - a forever loving home.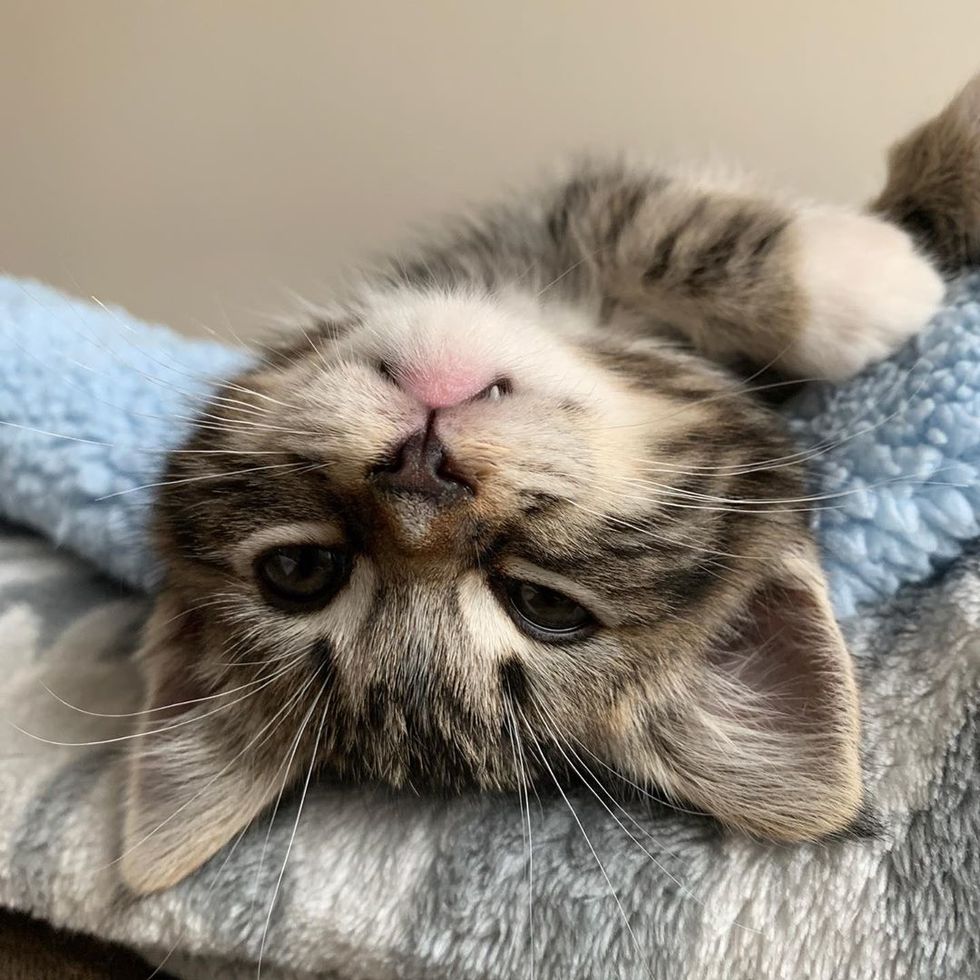 Alley Cat Rescue
She has blossomed into a playful, gorgeous kitty and can't wait to share cuddles with a family of her very own.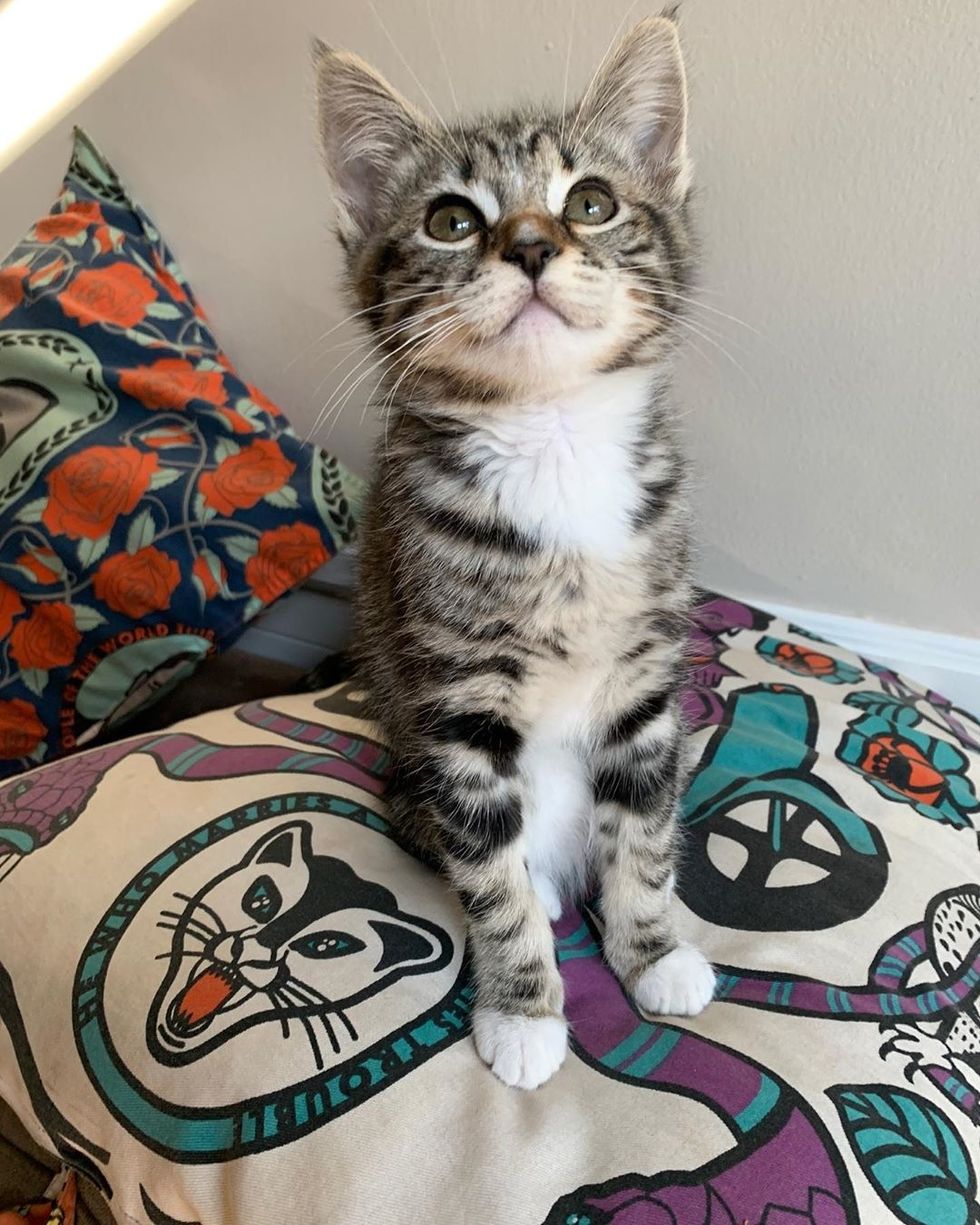 Alley Cat Rescue
Share this story with your friends. Follow updates on Noelle and Alley Cat Rescue on Facebook and Instagram. Follow Harrow and his foster kittens on Instagram.

Related story: Family Wanted to Get Their Puppy a Kitten But Stray Kitty Found Them Instead