Meet Stuart Little who was found hiding in the bushes along with his mother and siblings by a good Samaritan. When he was brought to Fabulous Felines NWA cat rescue, little Stuart was motionless at the bottom of the pile of kittens. They weren't sure if he would make it. "But we had to at least try," they wrote.
Foster mom Amanda Rhea wrote: "Stuart Little was brought to me in August with his mom plus six litter mates, rescued from outdoors by a Springdale resident (Scott Hollandsworth). The mom was malnourished and semi feral and the kittens were really struggling, Stuart Little worst of all."
The cat mother stopped nursing the babies and quit eating. "so I went ahead and had her spayed and relocated to Cat Haven Ranch for her own safety and well being. I bottle fed the kittens until a surrogate mom was found (and continued to supplement with bottle feeding)."
Stuart Little was rescued in the bushes near a home. The chap-stick sized kitten was given a fighting chance to live.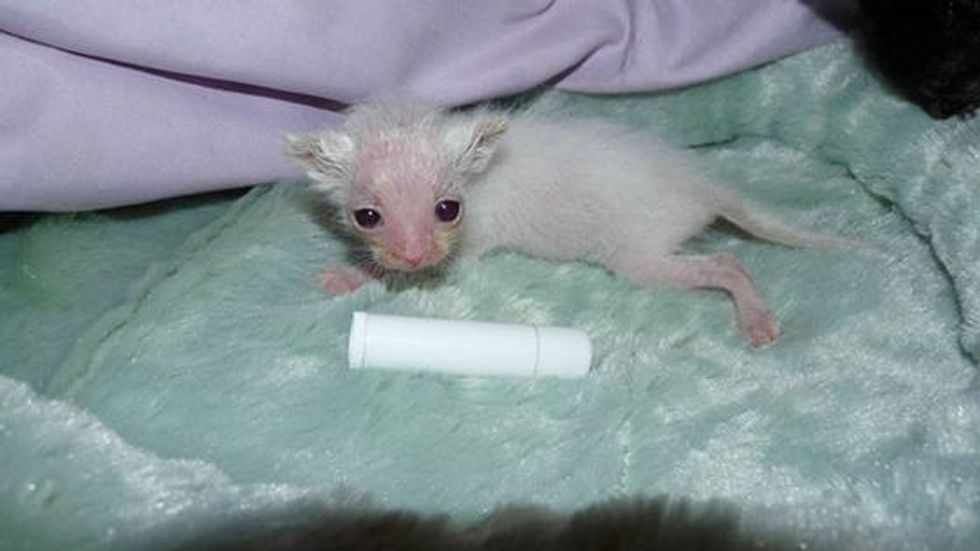 His fur is returning to his face and head. His weight doubled within a week of his rescue.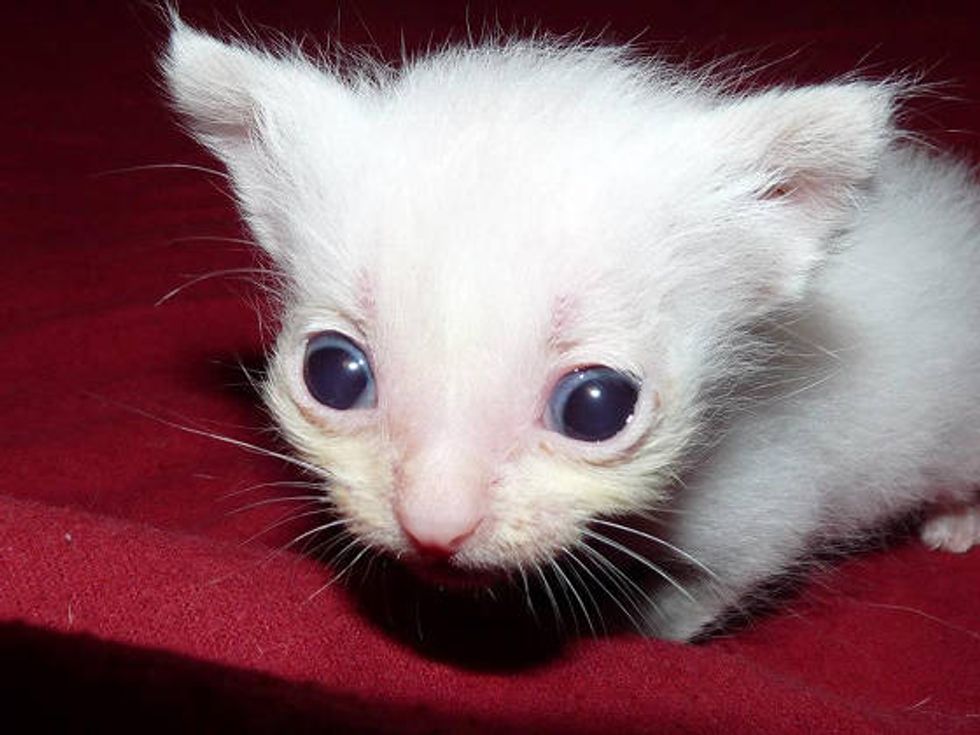 Stuart is growing, growing, growing, and rapidly catching up to his litter mates!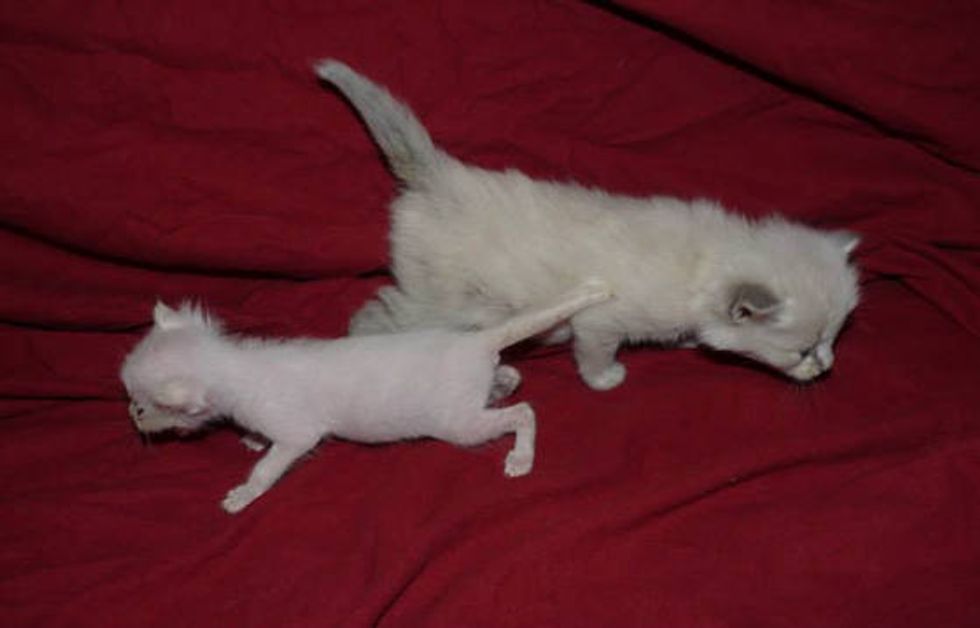 Stuart Little's human foster mom got some help from a loving feline surrogate named Bessie. Stuart Little is about 5 weeks old in this photo.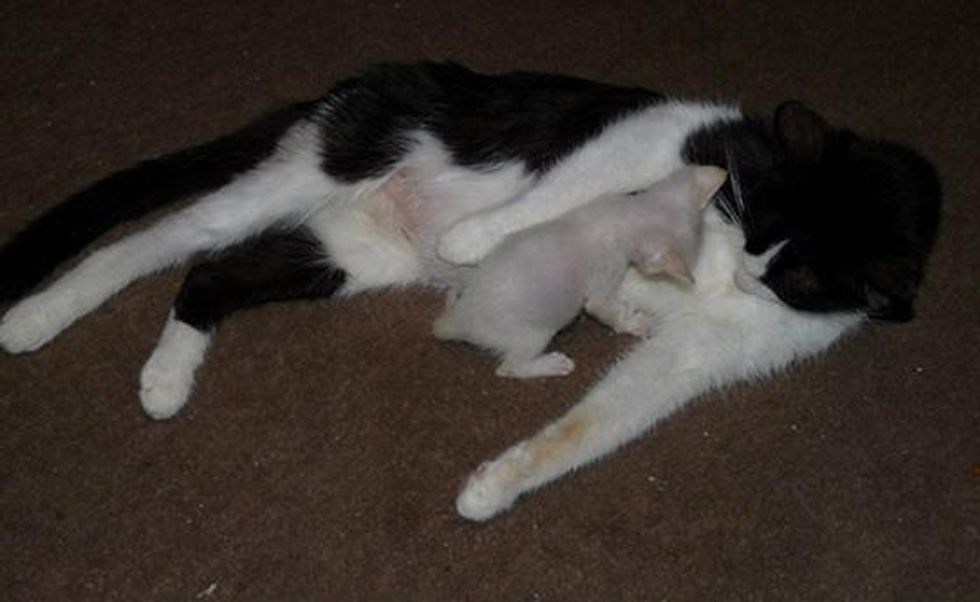 Age 6 weeks. Stuart Little's body still hasn't caught up to his head yet.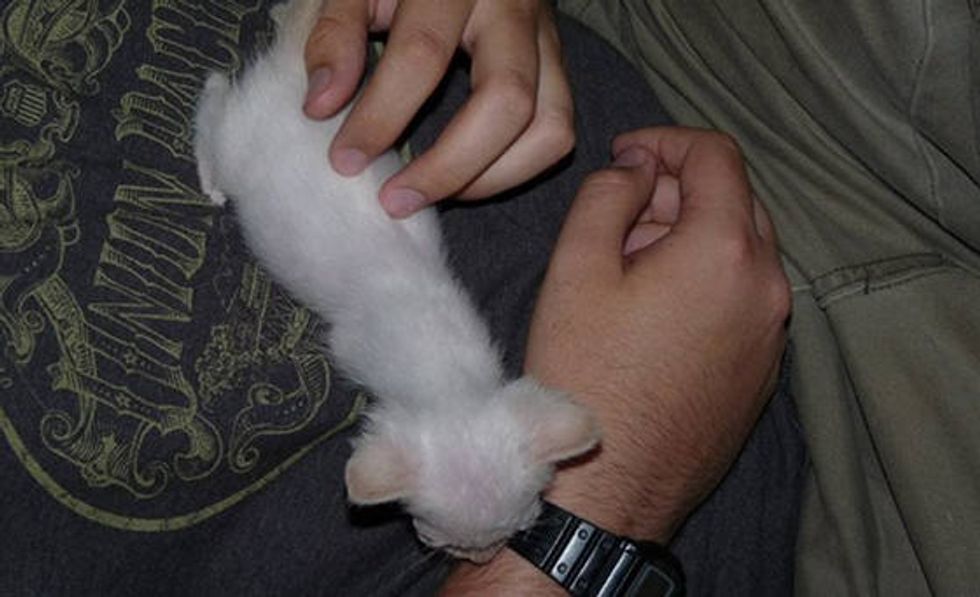 Stuart is growing into those big ears!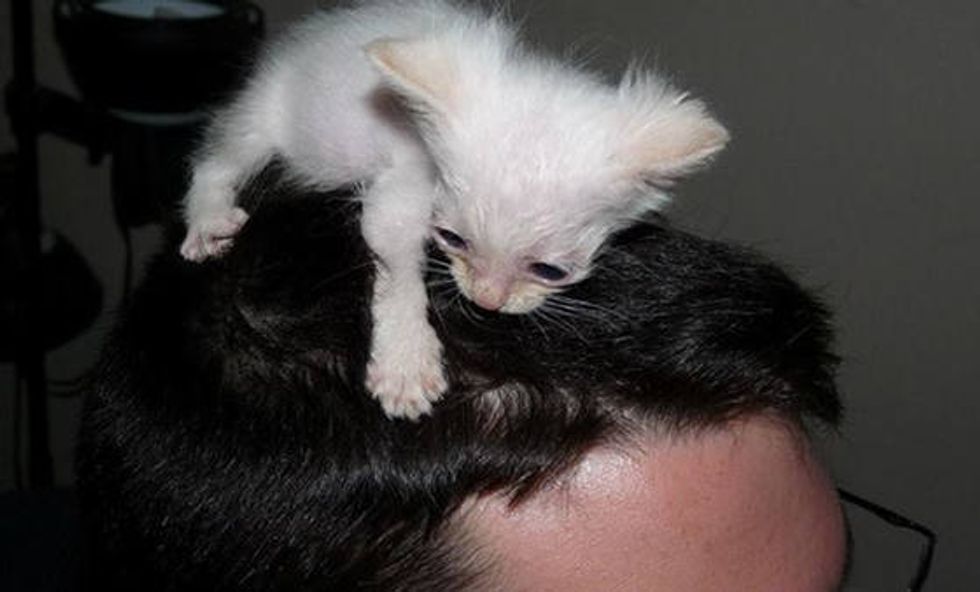 About 8 weeks old, this is how much he's grown over a month since the last time he was pictured with a ChapStick.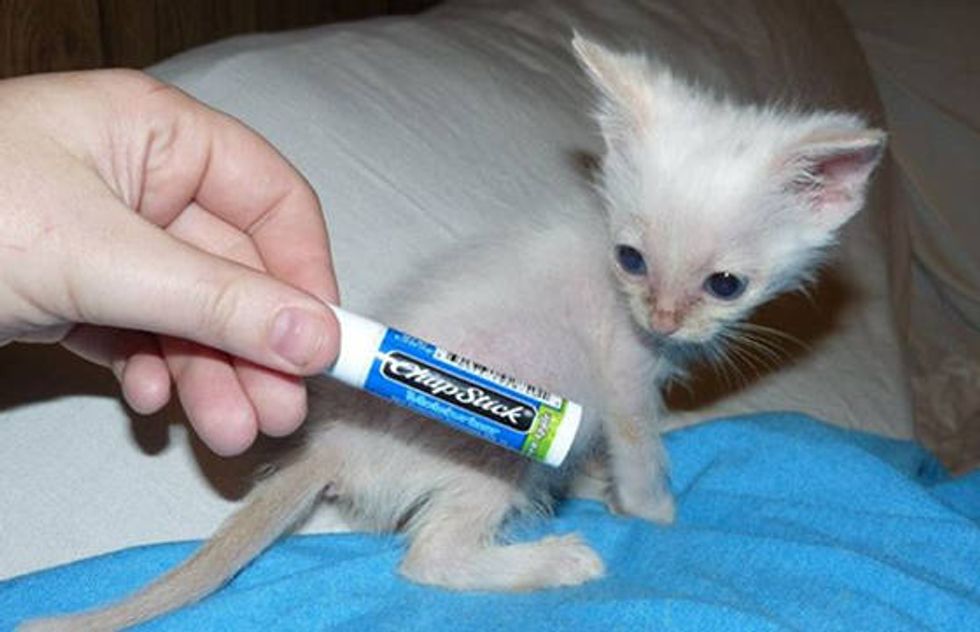 At 3 months old.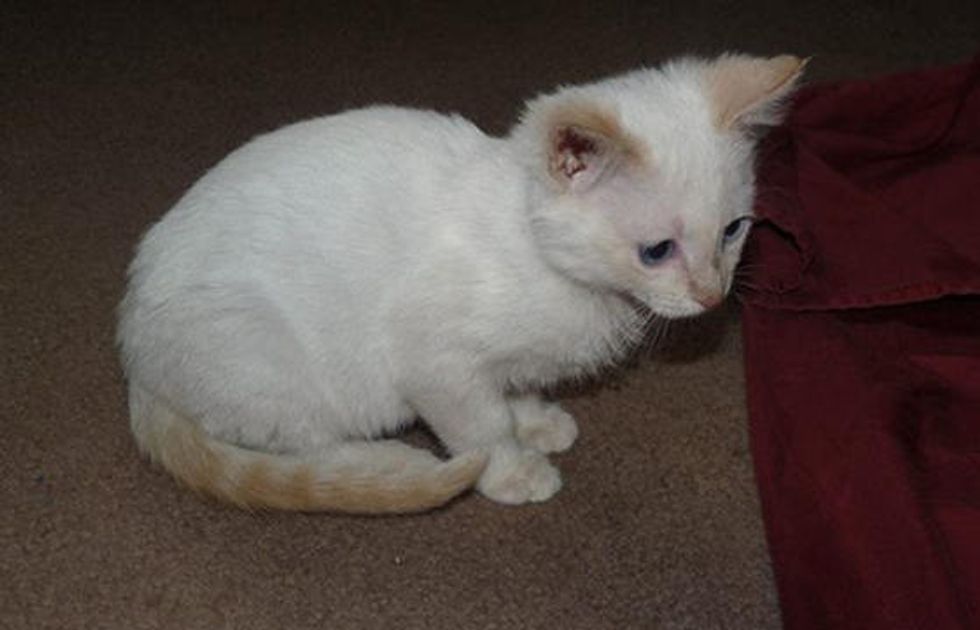 Brother Gravy affectionately grooms Stuart Little's face.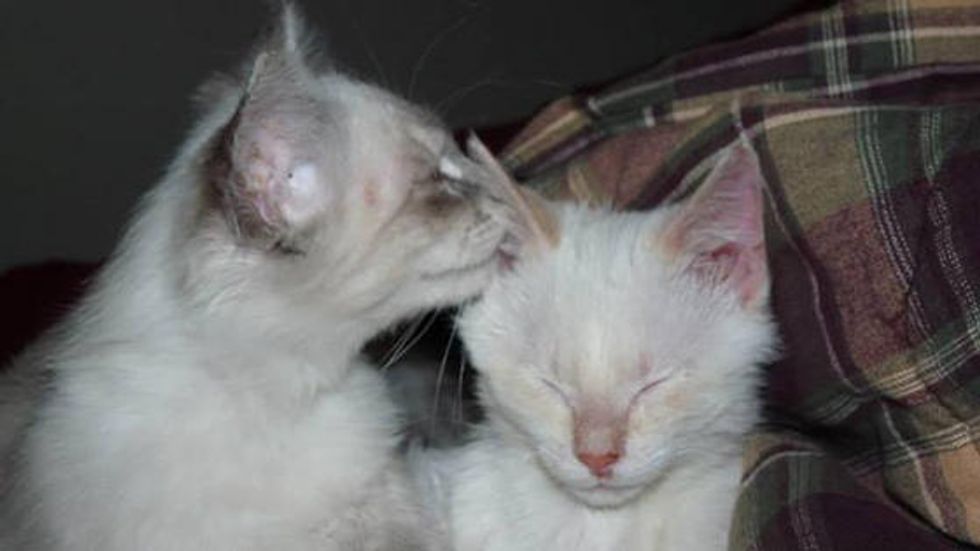 Just recently Stuart has found his forever home.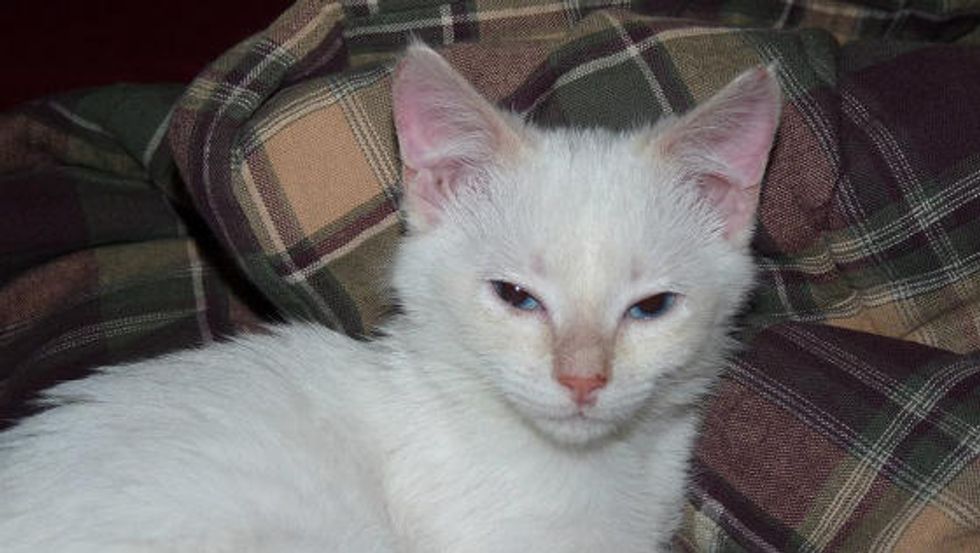 Photos via Fabulous Felines NWA.