After 10 years of living in the shelter, this beautiful kitty named Sabrina is more than ready to embark on a new journey to a place she calls her forever home.
The sweet-natured kitty came to Sante D'Or, a rescue group in Los Angeles, California, when she was just 6 weeks old (in 2006).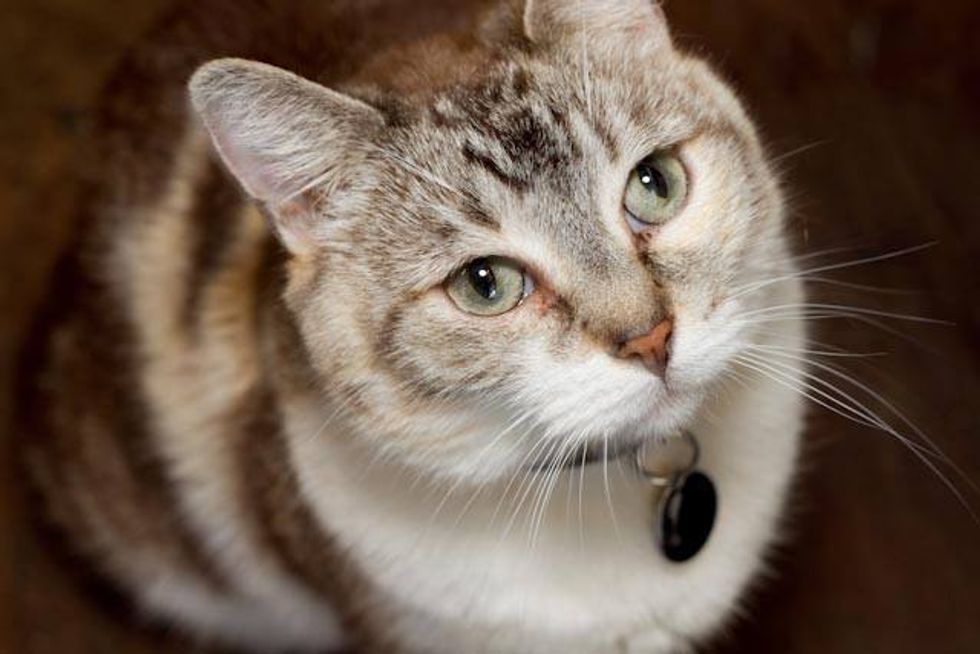 Sante D'Or
Everyone at Sante D'Or fell in love with the adorable tailless wonder. Sabrina came from a city shelter after they could no longer cared for her. The kitty wasn't born a Manx. She was rescued after being hit by a car and ended with a broken tail which couldn't be saved.
"The little puff on her rear only makes her cuter, though-like a bunny/cat hybrid... One of our wonderful fosters took her in several months. She gave Sabrina massages, made her kitten-sized diapers, even brought her in for acupuncture treatments," Sante D'Or shares with Love Meow.
With a lot of love, Sabrina came back strong and well and was able to move into the rescue where volunteers tend to her care and needs every day and night.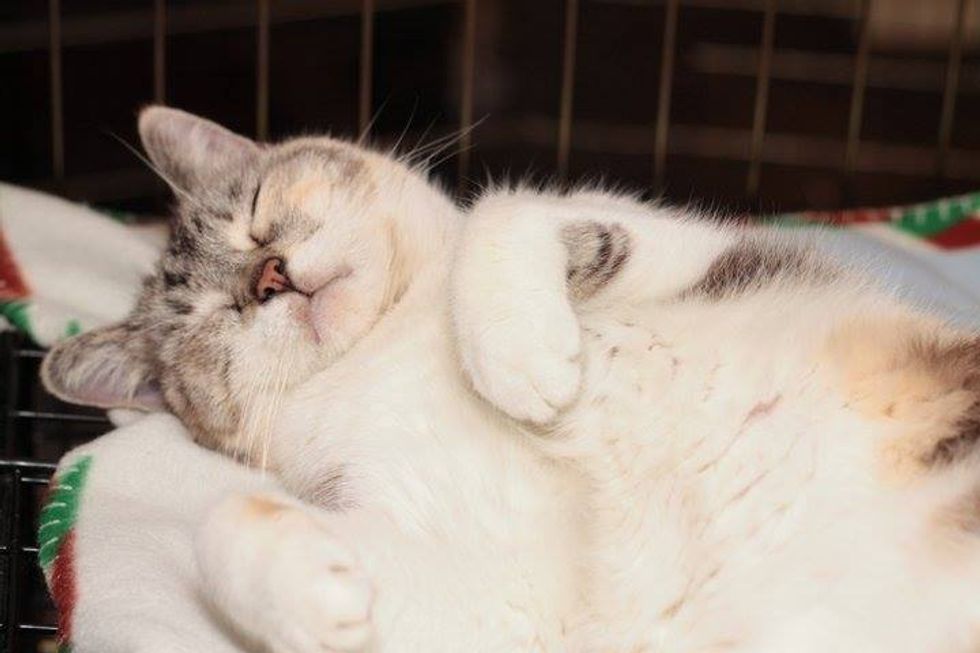 Sante D'Or
"Although she is sweet and playful, and has the softest bunny-like fur, and loves to have her round chubby cheeks petted, the surgery has left her with a few lifelong quirks: she prefers to pee in a water dish rather than a litter box; and from time to time she requires a little help from us in the form of sponge baths in the rear area, just to keep herself as tidy as a regal cat would want to be."
This may be why Sabrina hasn't found her forever home after over 10 years of waiting.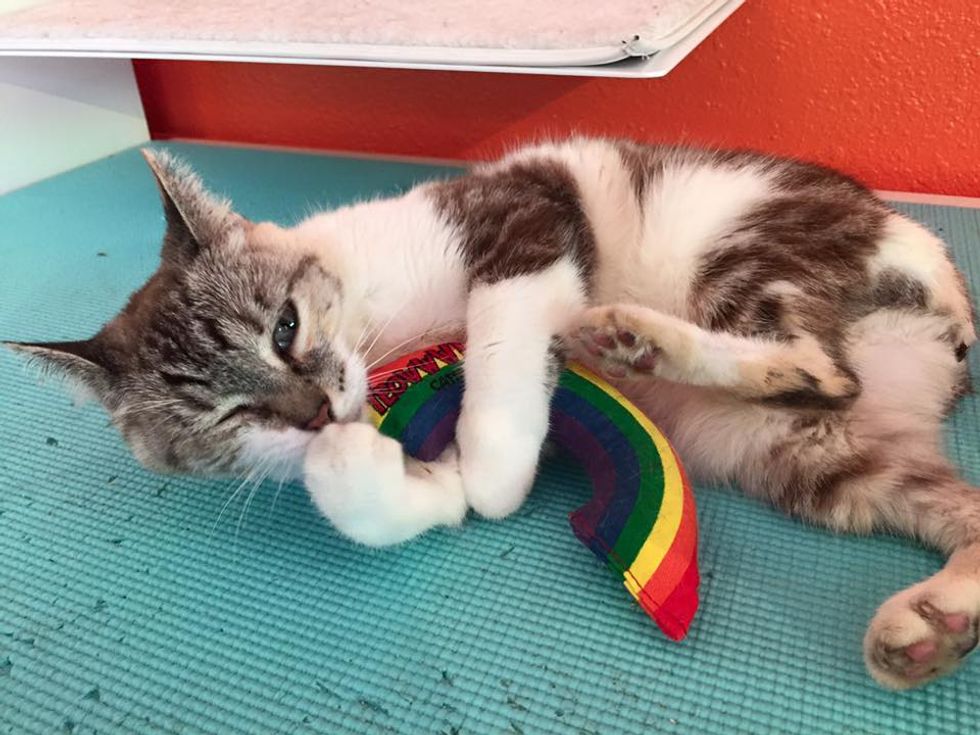 Sante D'Or
"Even with her challenges, she is a sweet and somewhat reserved angel, now entering her mature years, with a playful side still she shares with those lucky enough to spend time with her," Joan Afton of Sante D'Or told Love Meow.

Sabrina hanging out with other resident cats at Sante D'Or.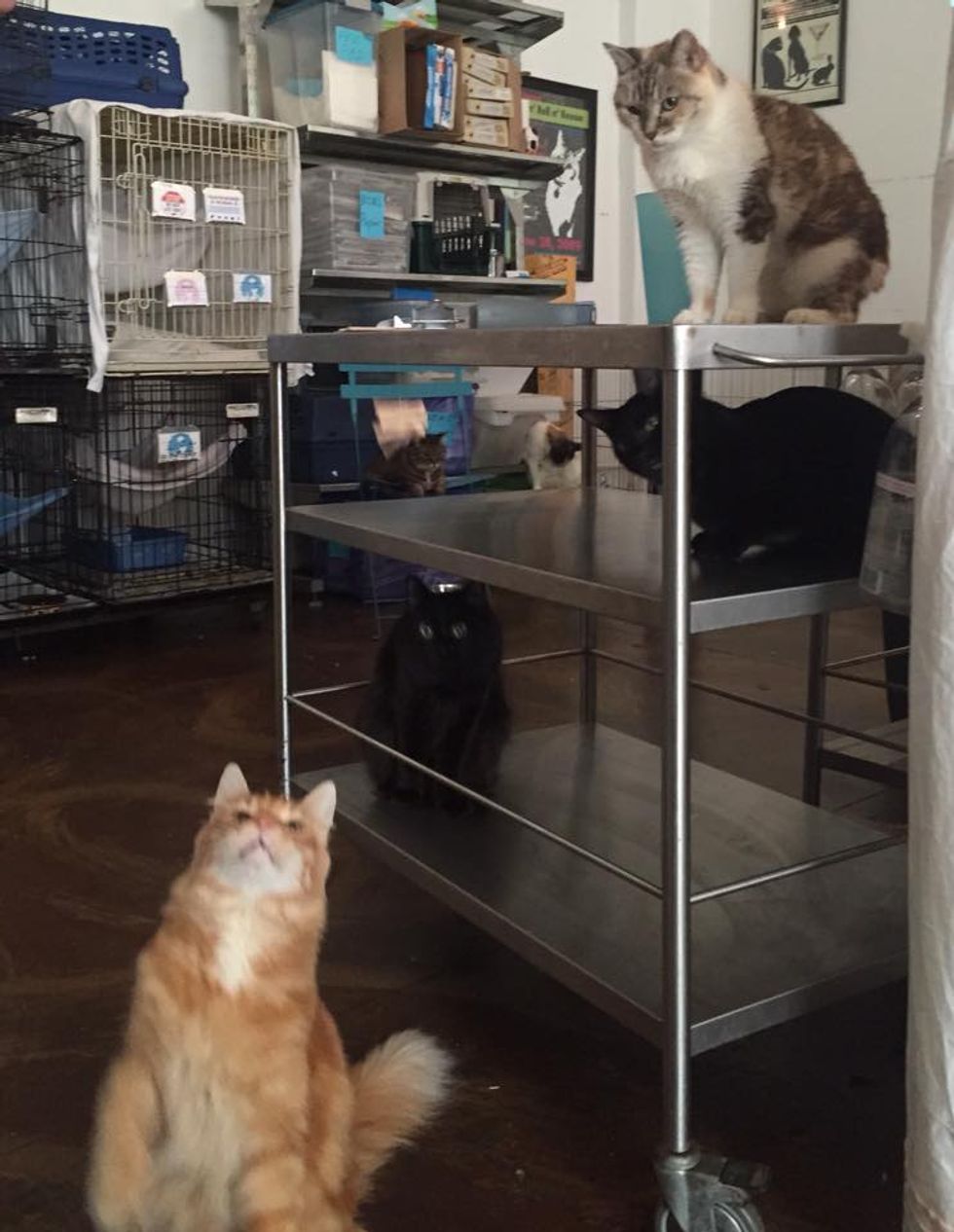 Sabrina loves a good cuddle with her human friends, and enjoys cheek scritches even from people she doesn't know.
"She is a friendly, sweet cat who has an unassuming nature and enjoys being petted, especially on her chubby round cheeks."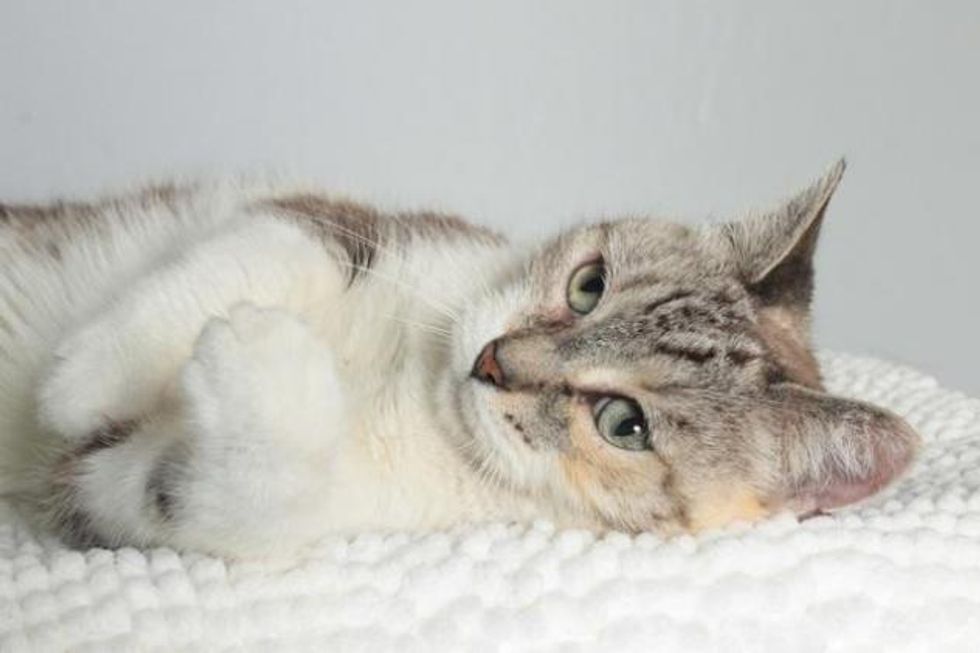 Sante D'Or
"She is so well-loved at the rescue; she is a favorite of many of our long-time volunteers. We have been and will continue to be happy and proud to take care of her," Joan told Love Meow.
Sabrina has spent almost all her life at the shelter where she's loved and well cared for. She is not giving up believing that someday she will find a place to call her own.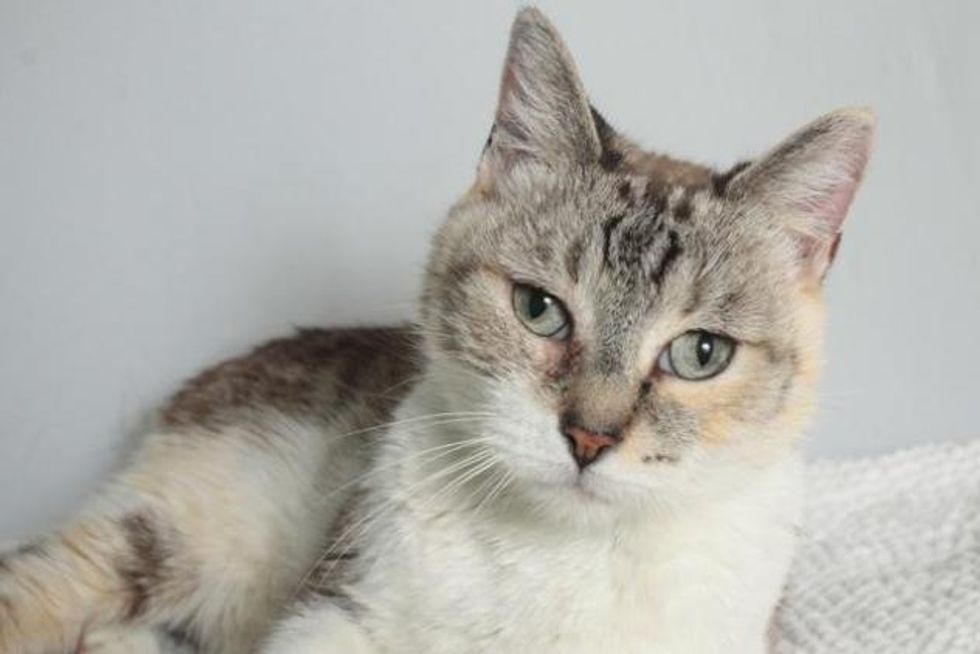 Sante D'Or
Share this story with your friends. If you are interested in adopting Sabrina or other kitties, click here for more info. If you would like to support their rescue efforts, click here to see how you can help. Follow Sante D'Or on Facebook.
Related story: 23-year-old Cat Given Up to Shelter Is So Thankful to Be Loved Again…