Tango and Cash were found in a box in a forest last December. "My dad came home after work and told me he found a box with two kittens in it. I didn't prepare myself for what we found."
"He told me he found a box with two kittens after getting a complaint in this particular area about the roads being blocked with snow. We returned after work to see if the kittens had been picked up. This is what we saw."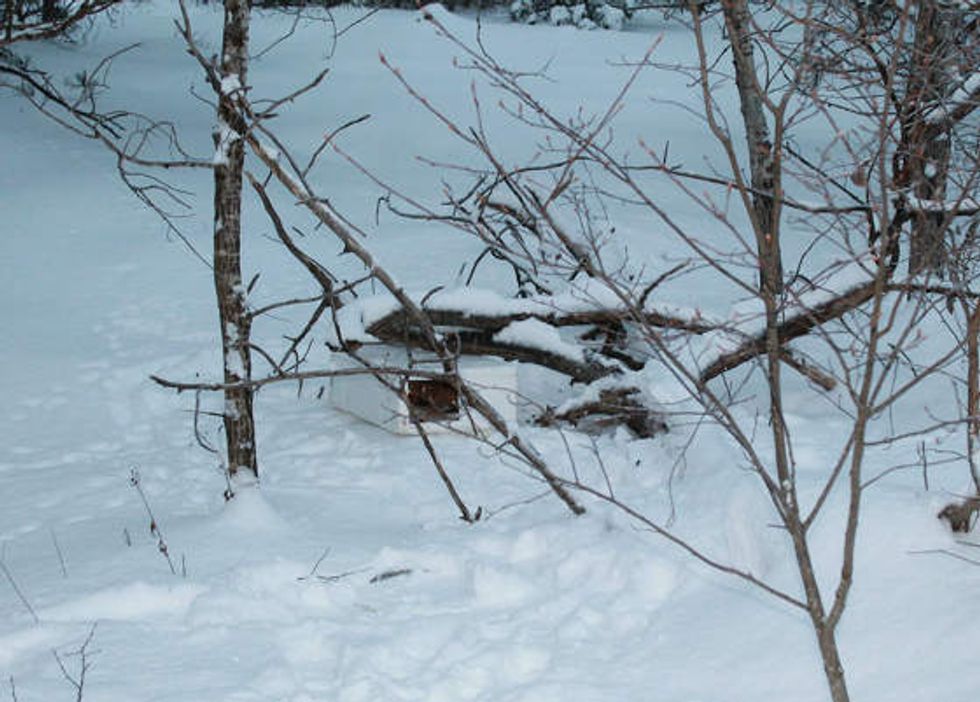 "When I peaked in, my heart broke. This kitten is obviously very sick and cold. There's two dishes of food with a blanket."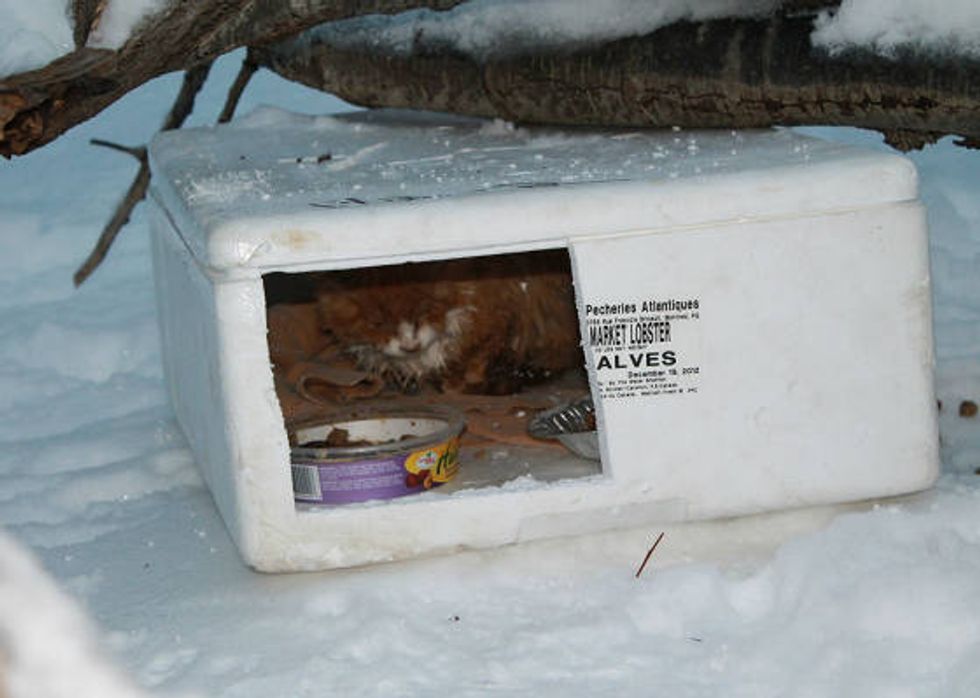 "We picked up the box and brought the cats to our home. If you separate them, they meow continuously until they're reunited."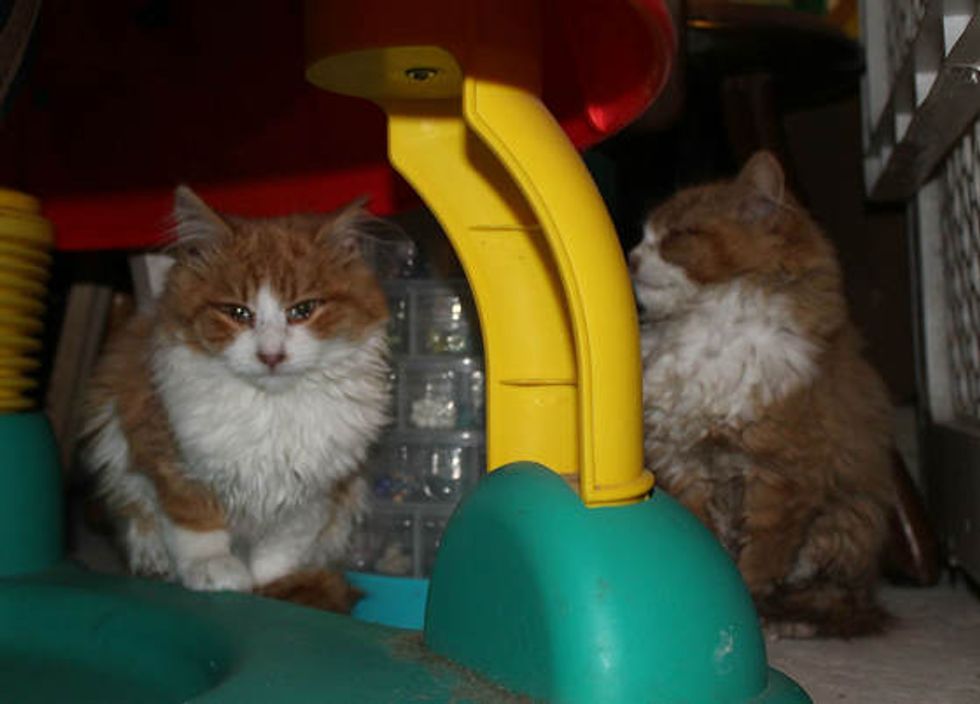 "We gave them a bath! They're extremely skinny. They don't really seem to know what to do with the tiny bowl of kitten food we put down."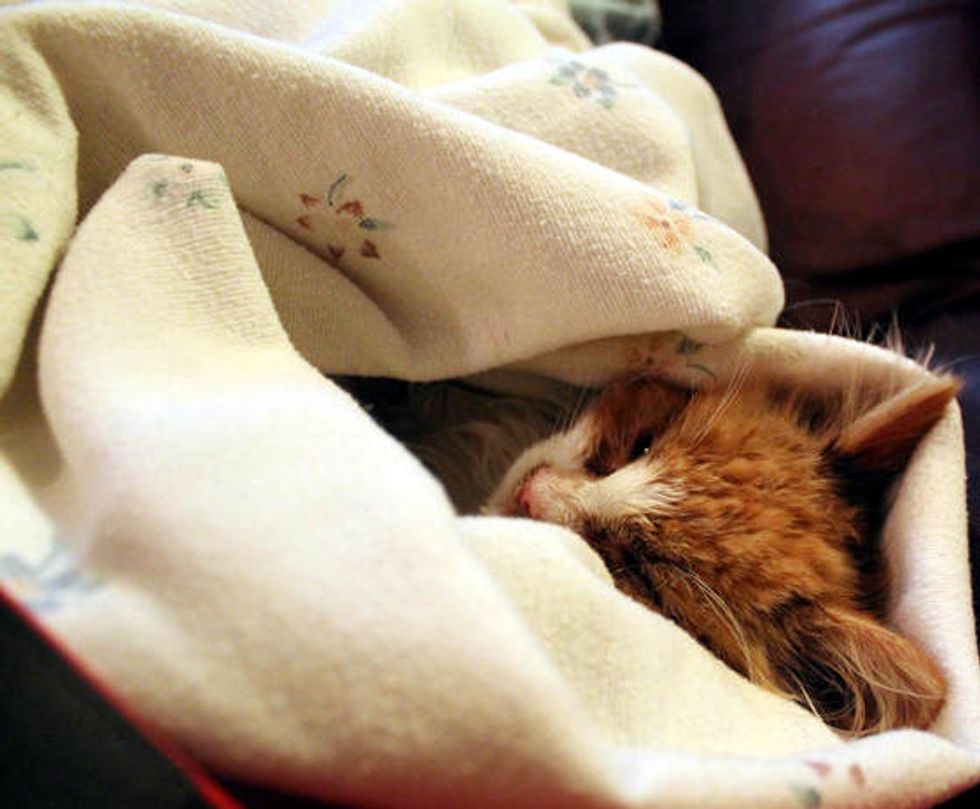 "We wrapped them up and supplied them with body heat. Already we can see them perking up. They are honestly the sweetest cats I've seen."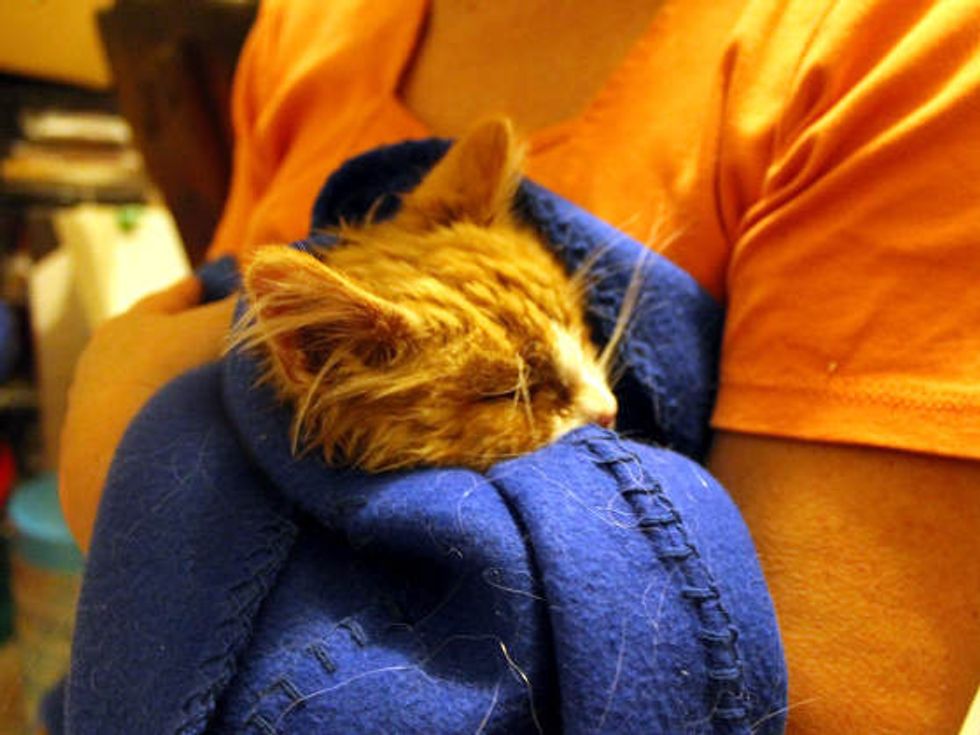 "She keeps rubbing up against anyone who will let her. She keeps purring like crazy."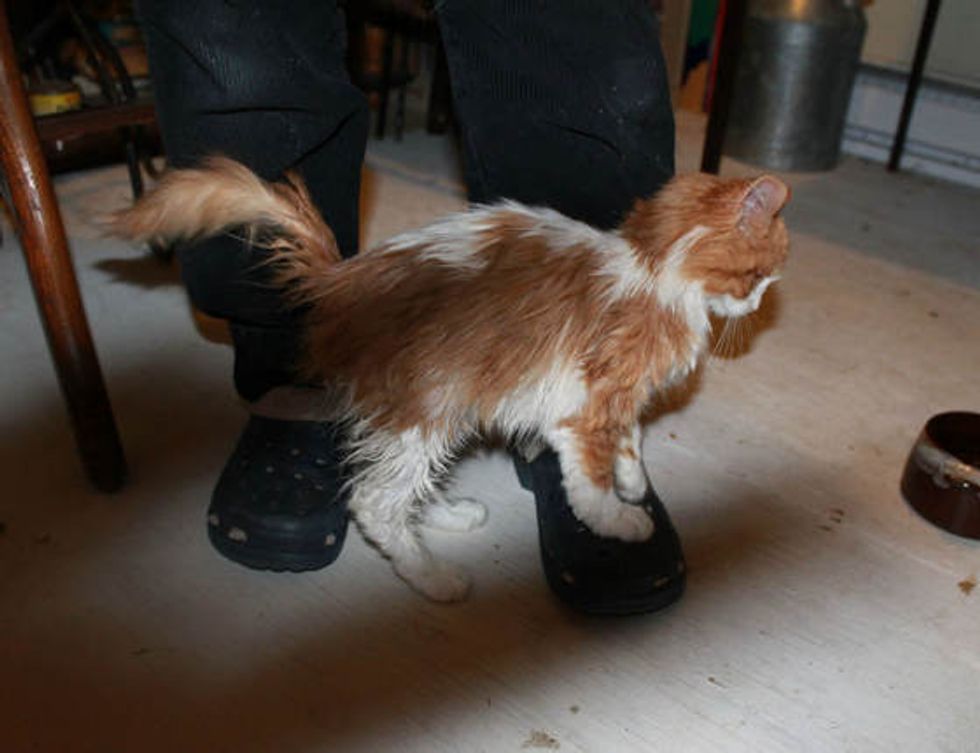 "The kittens have definitely found their home. We've put a lot emotionally into them and couldn't bare to separate them or give them away.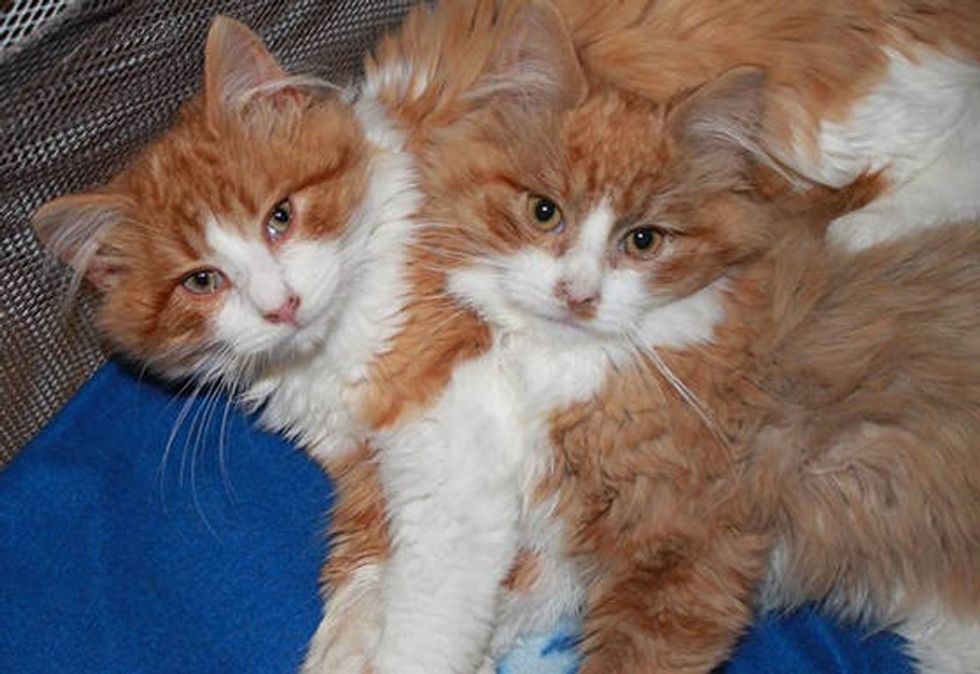 This is Tango, making biscuits.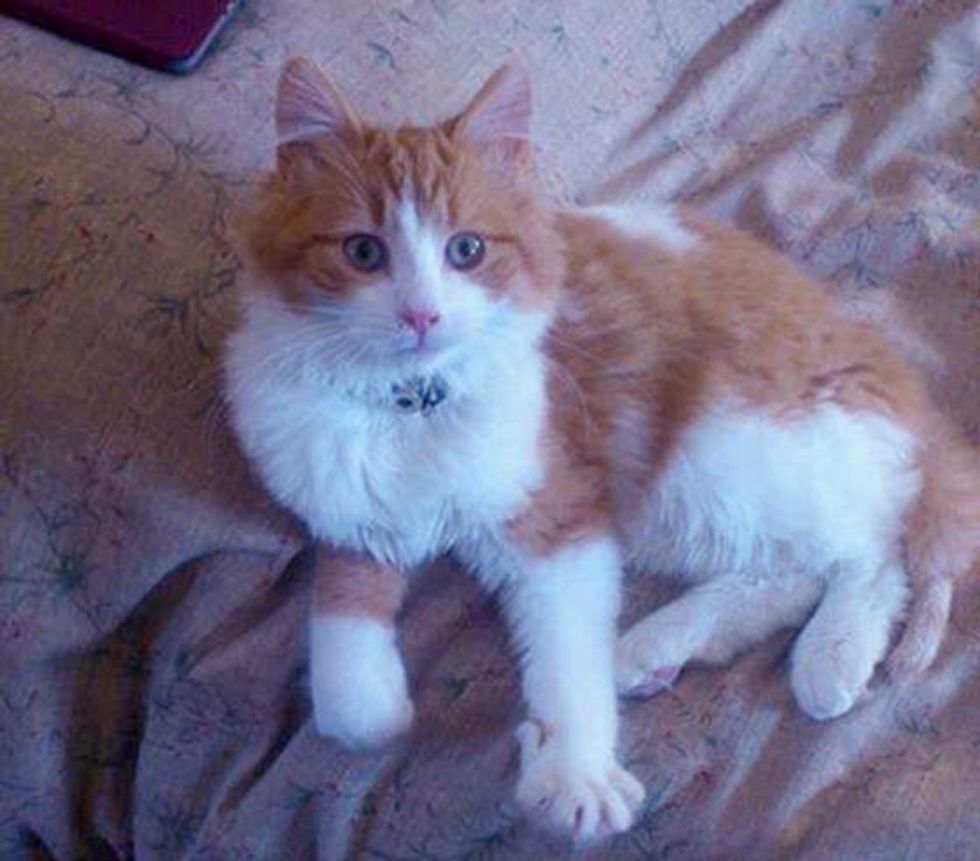 And Cash all grown up now!
Photos via Tango and Cash and imgur. Follow them on Facebook.