Several students decided to give their teacher a heartwarming surprise after her cat passed away yesterday.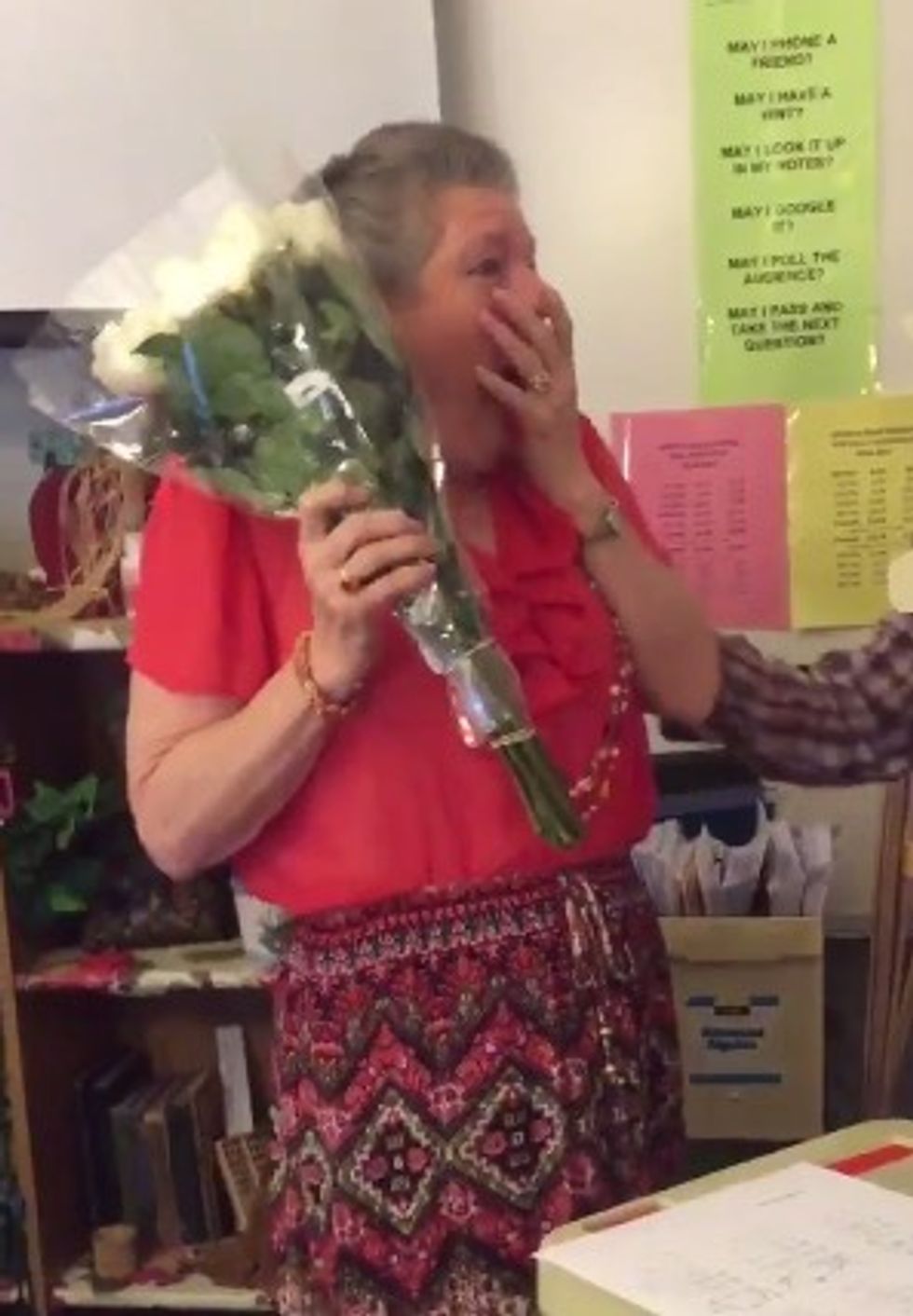 twitter/@AshleiMahan
When Rachel Hanhart and her classmates found out how distraught their teacher, Mrs. Andrews, was when her cat passed away, they decided to do something to cheer her up.
They knew how much cats mean to their teacher and how big the loss was to say goodbye to her cat. The students brought her flowers and cupcake, but among all the gifts, there was another true surprise.
"We are about to go surprise Mrs. Andrews because her cat died yesterday, so we brought her new kittens." (@AshleiMahan)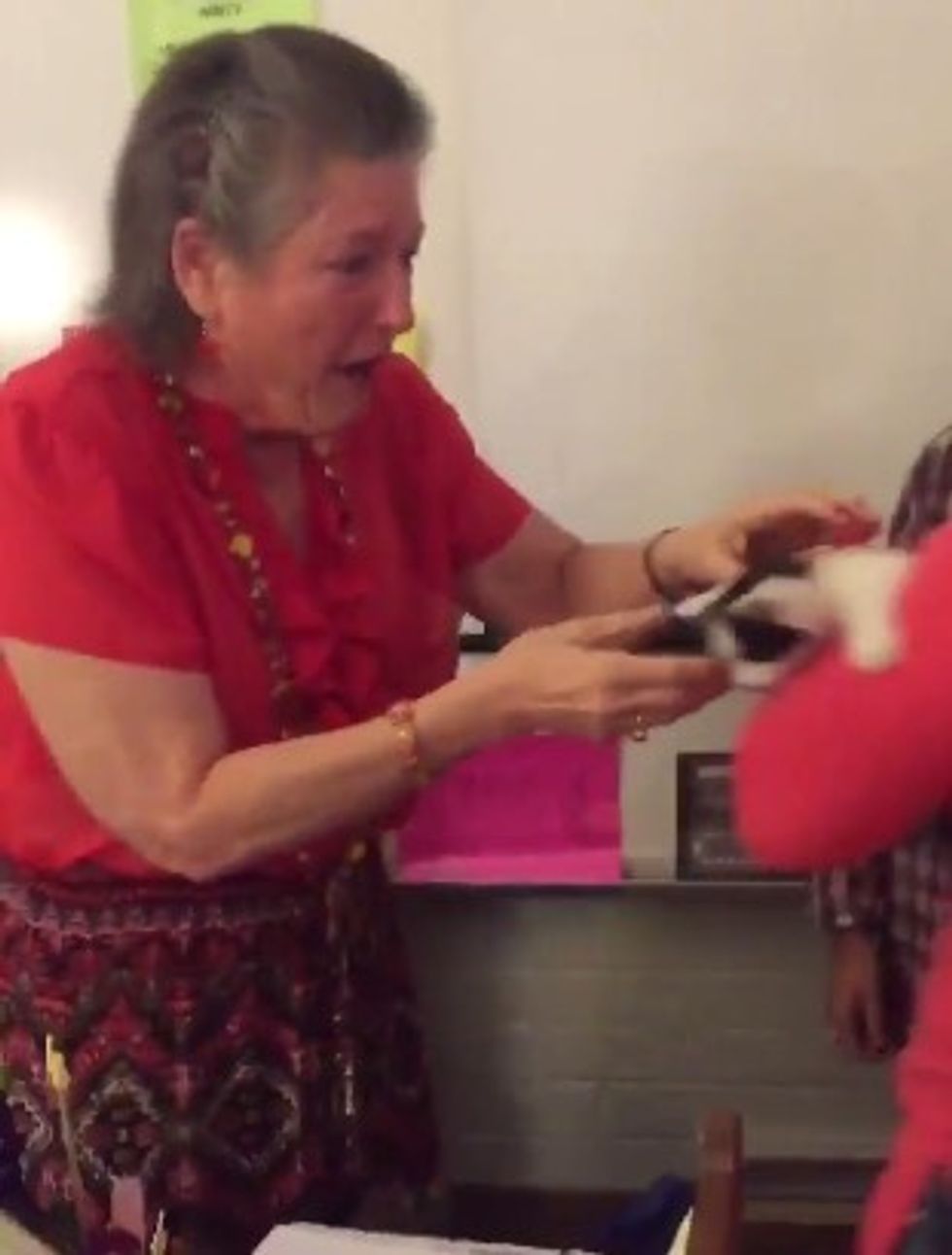 twitter/@AshleiMahan
In an emotional video below, Mrs. Andrews was completely speechless and couldn't hold back her tears when they presented her two precious kittens that needed a home.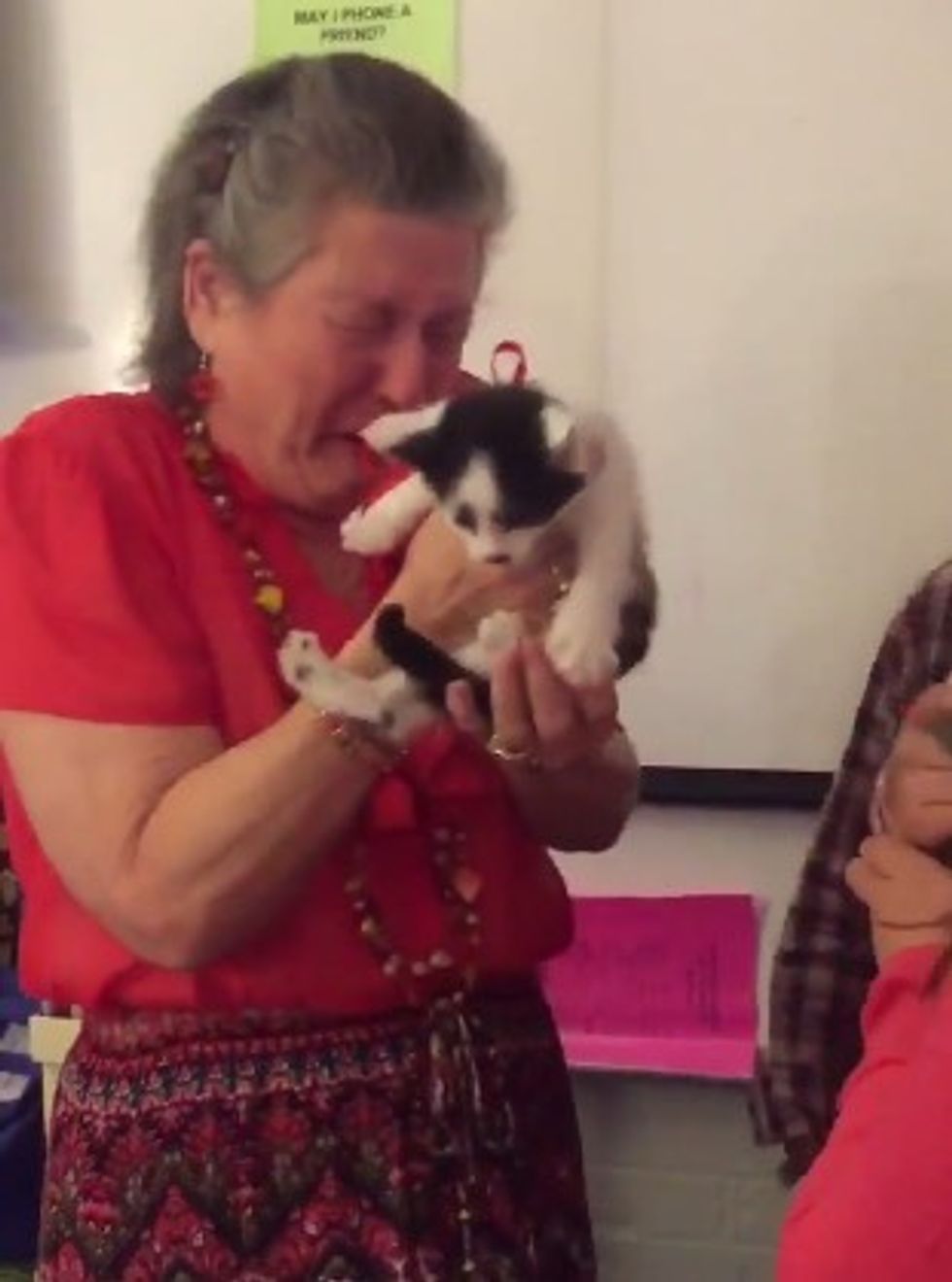 twitter/@AshleiMahan
She reached out to one and held him in her hands. Immediately, she broke into tears. The tiny ball of fur reminded her of her old cat and filled her heart with so much joy.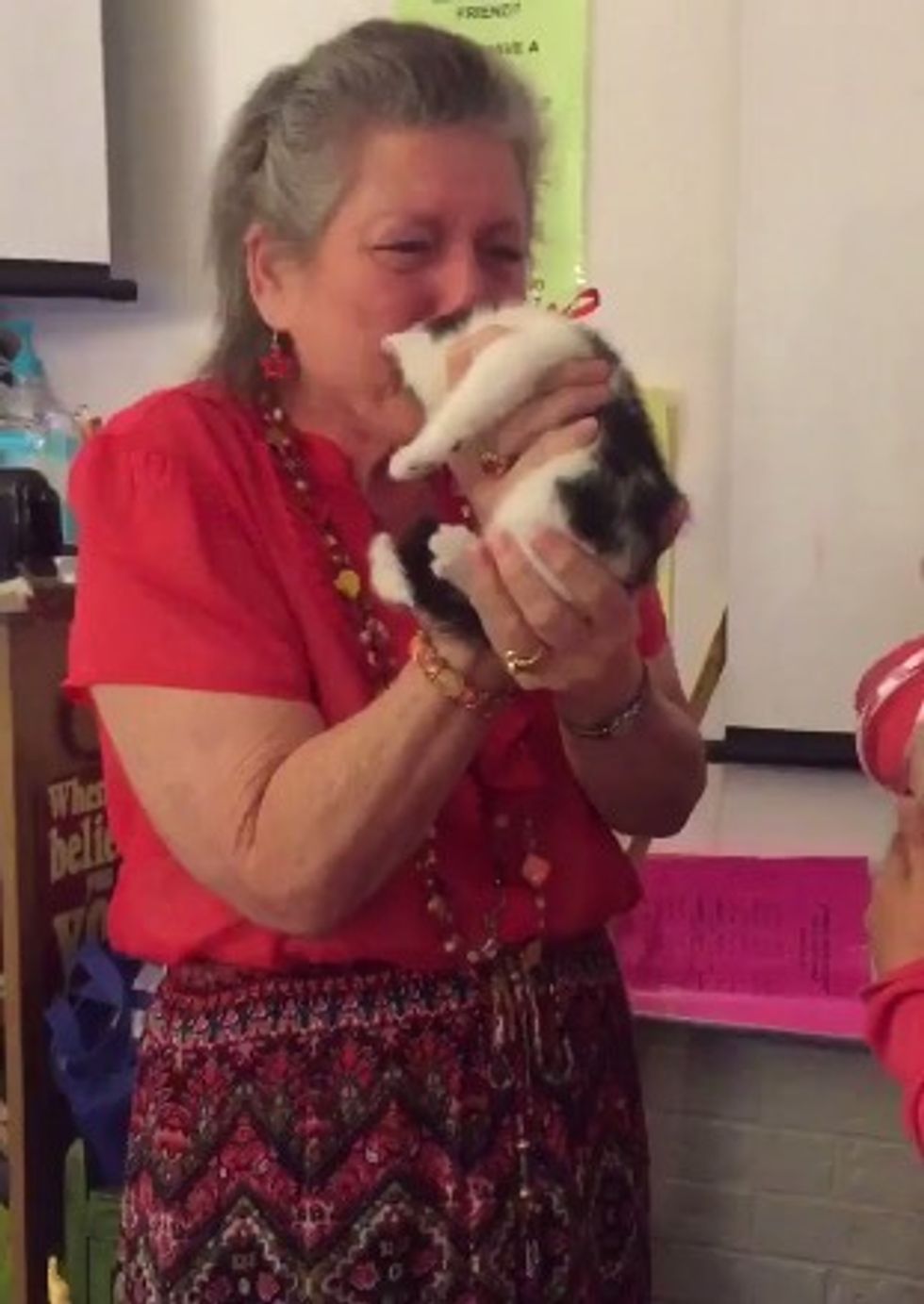 twitter/@AshleiMahan
Heart warming! Watch video:
We surprised our teacher with kittens because her cat passed away yesterday💗 https://t.co/ozzwCJTVmj

— Rachel Hanhart (@Rachel Hanhart) 1462545530.0
Share this story with your friends!