A shelter cat climbed onto a young man's shoulders and started kneading and giving him kisses.
"The moment I knew I had to get him. Meet Slade The Cat."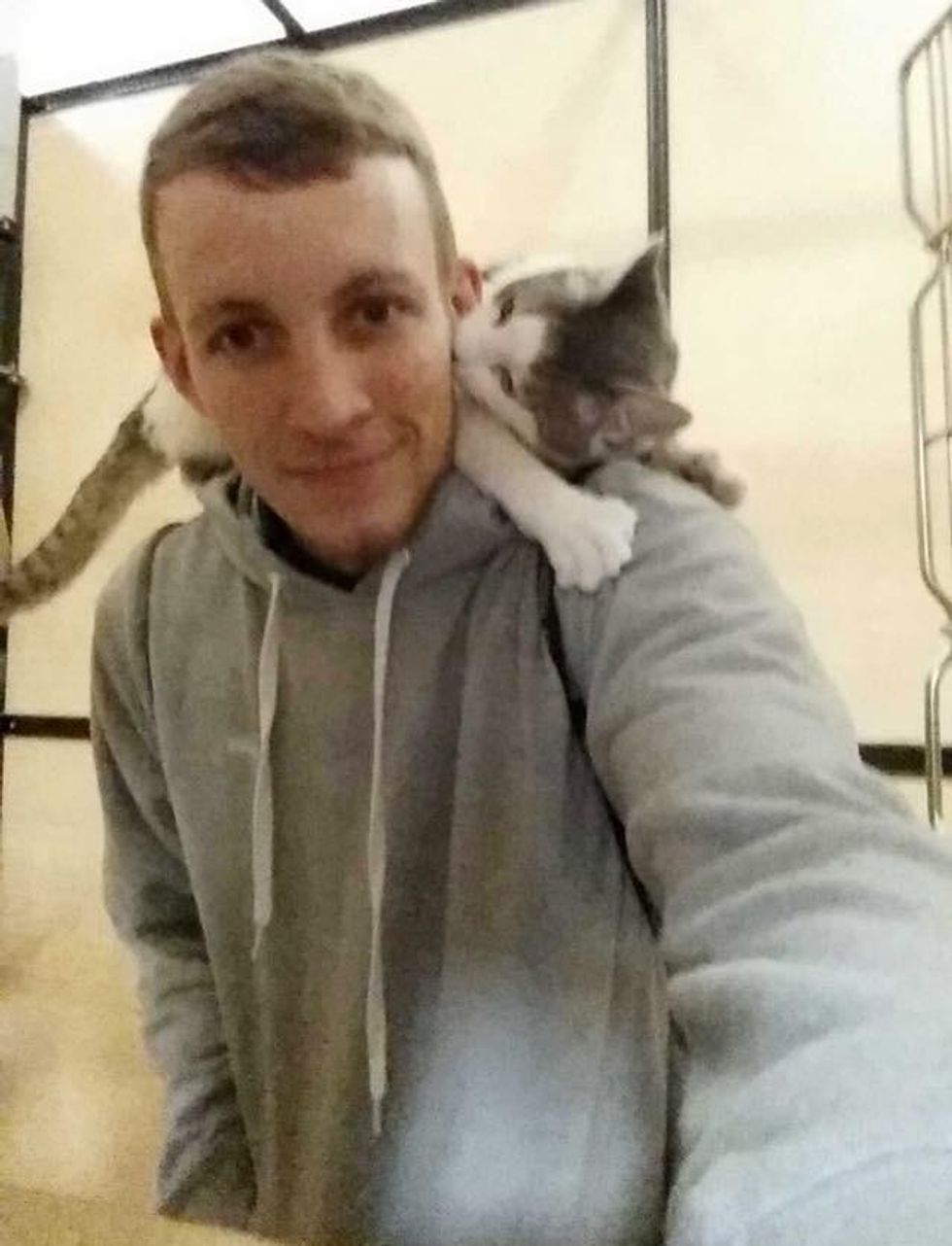 Shawn
"I worked at Petsmart for a while just doing stocking in the early morning and pretty much whenever I got a break I would go and play with the adoption cats," Shawn told Love Meow.

"One day I saw him chilling in there and he just started coming up to the glass and rubbing against the glass and playing with me through it and just generally being a cool cat."
So he decided to go in and hang out with the cat for a bit. "(I) picked him up and he just climbed up onto my shoulders and sat there for a little bit. Then he moved himself around and started suckling on my earlobe while kneading my shoulder," he said.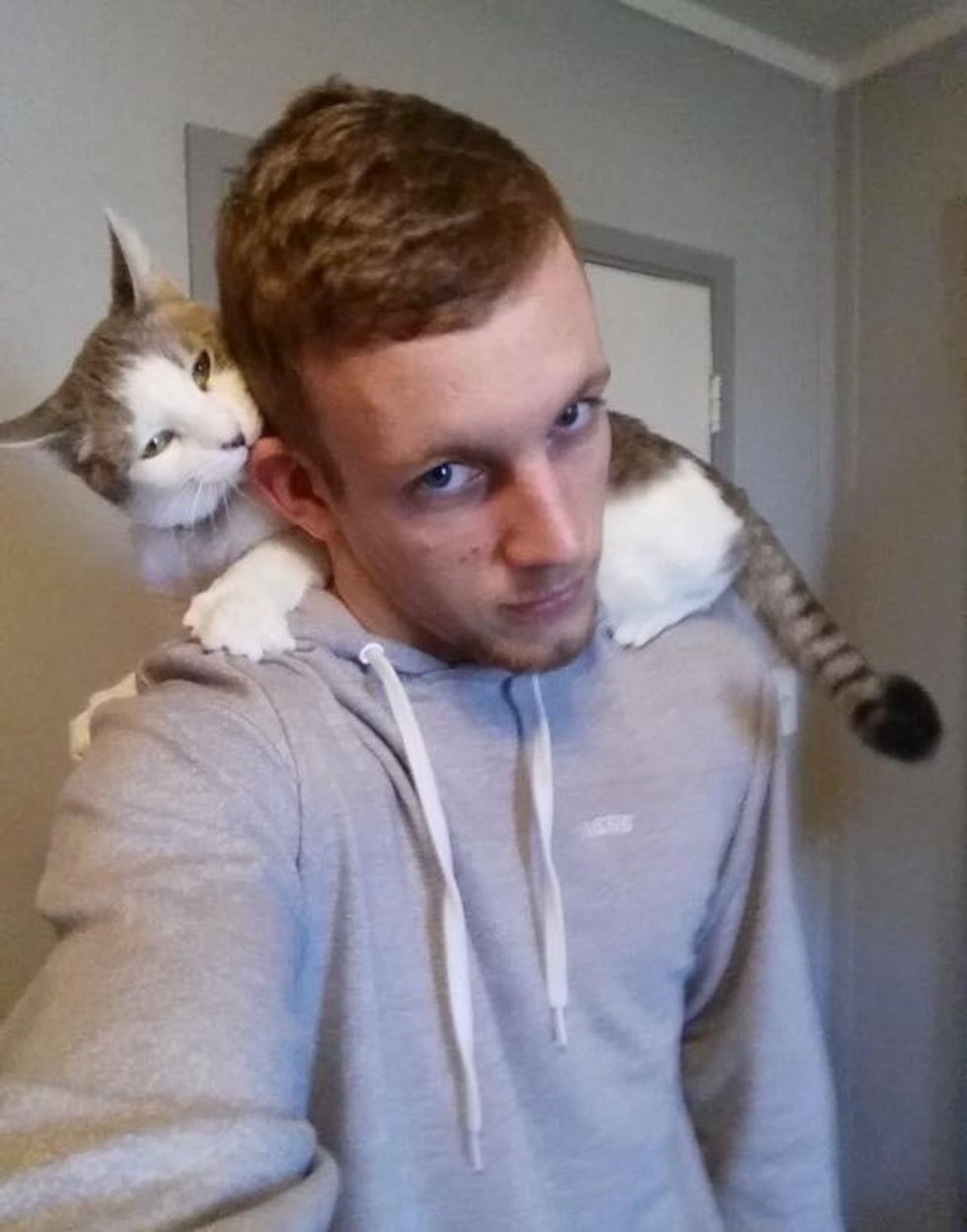 Shawn
That was the moment he fell in love with the little feline friend. "So after my shift I adopted him almost immediately."

Even after he moved into his new home, he remained a cute shoulder cat. "He still climbs on my shoulders and does the earlobe thing and I've had him almost a year now!" Shawn told Love Meow.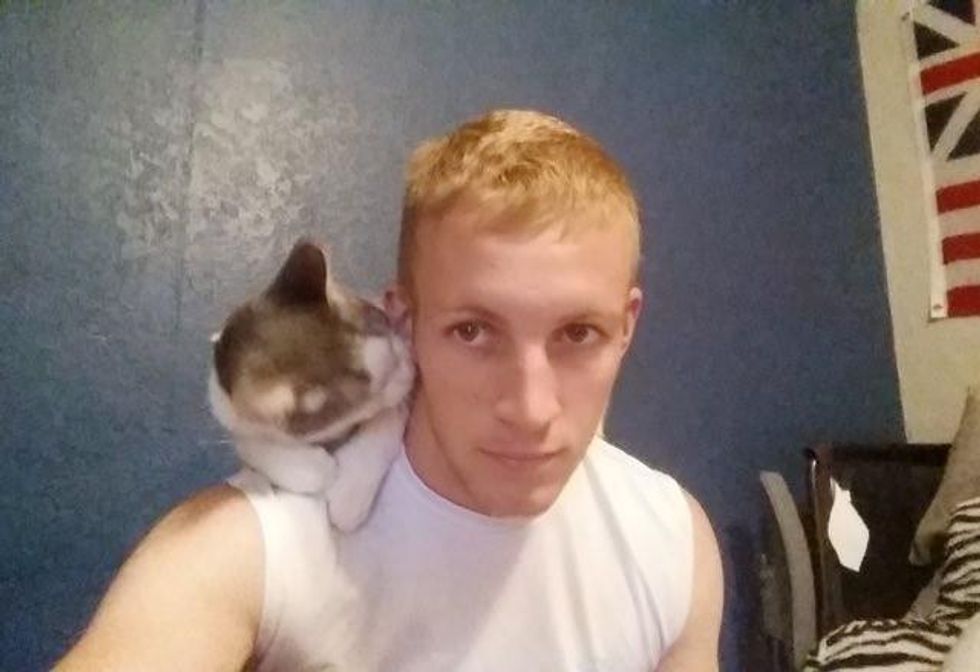 Shawn
He loves spending time perching on his human's shoulders. It's his favorite spot!

Best buddies!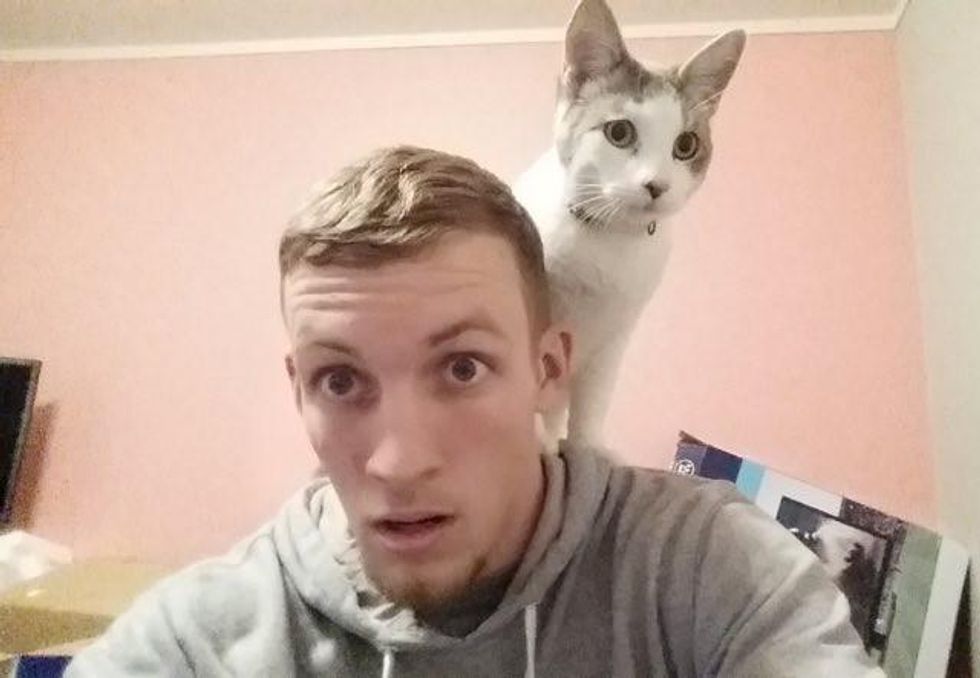 Shawn
A year after adoption!
He has all grown up!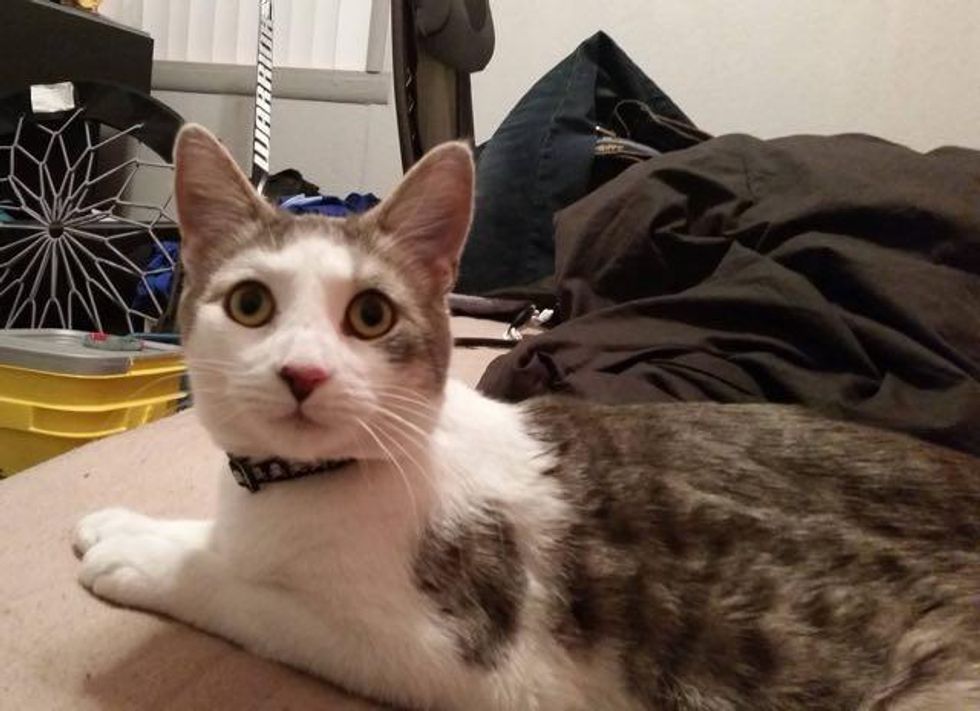 Shawn
There are things that never change...

Slade has been his human's shoulder cat since the day he picked him. Now he's bigger and their bond is stronger than ever.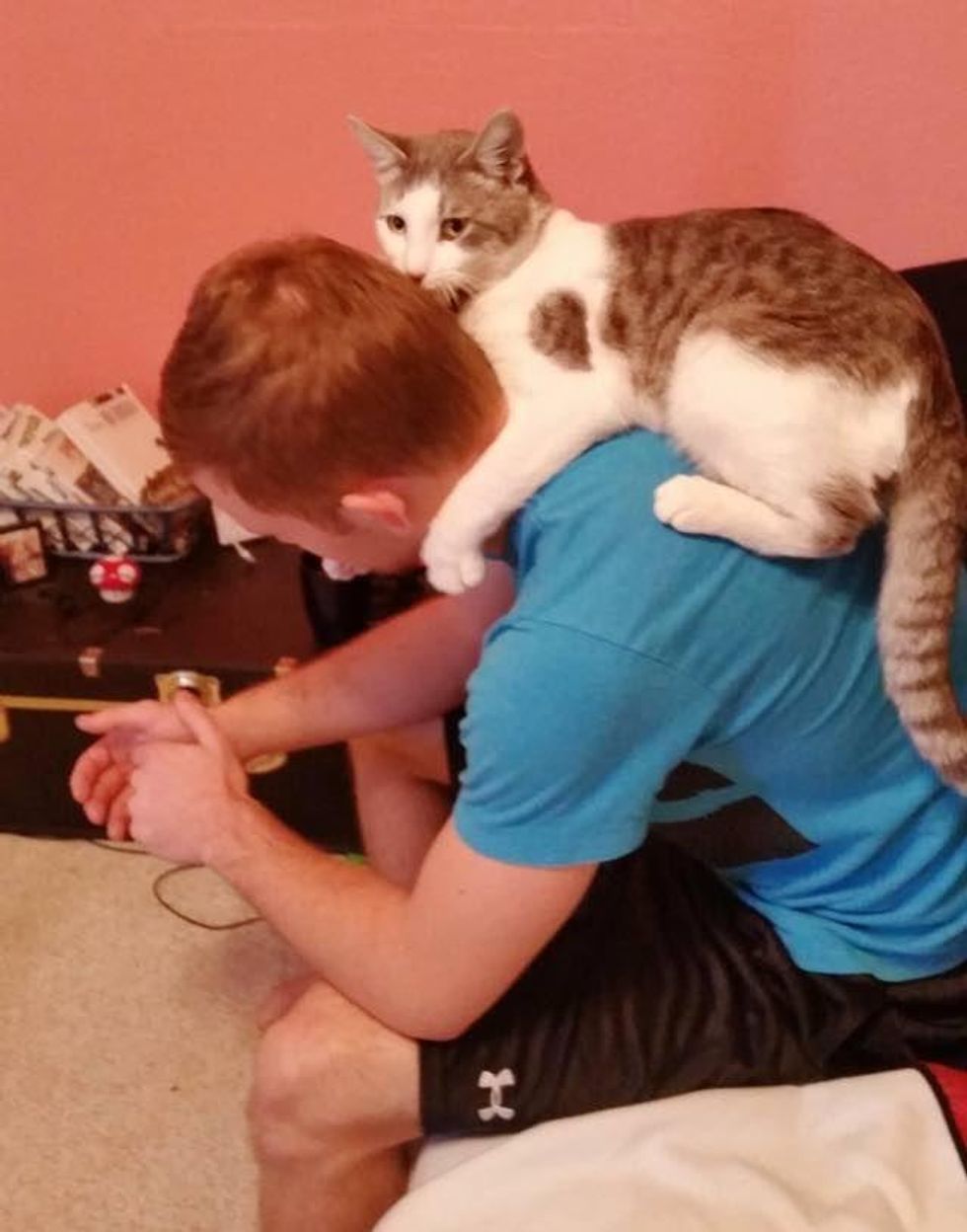 Shawn
When a cat chooses you, there is no way to resist. Share this cute story!

Related story: Man Captures Moments of Him Being Chosen by Calico Stray He Met in Cornfield Met in Cornfield