A 6-year-old Tonkinese cat, Brigit, from Hamilton, New Zealand, has quite a reputation for her collection of men's underwear and socks she took from her neighbors. Her human Sarah Nathan organized all her haul from the past two months and is on a mission to get these items back to their rightful owners.
So far this little cat burglar has hunted 11 pairs of underpants and more than 50 socks in the last two months.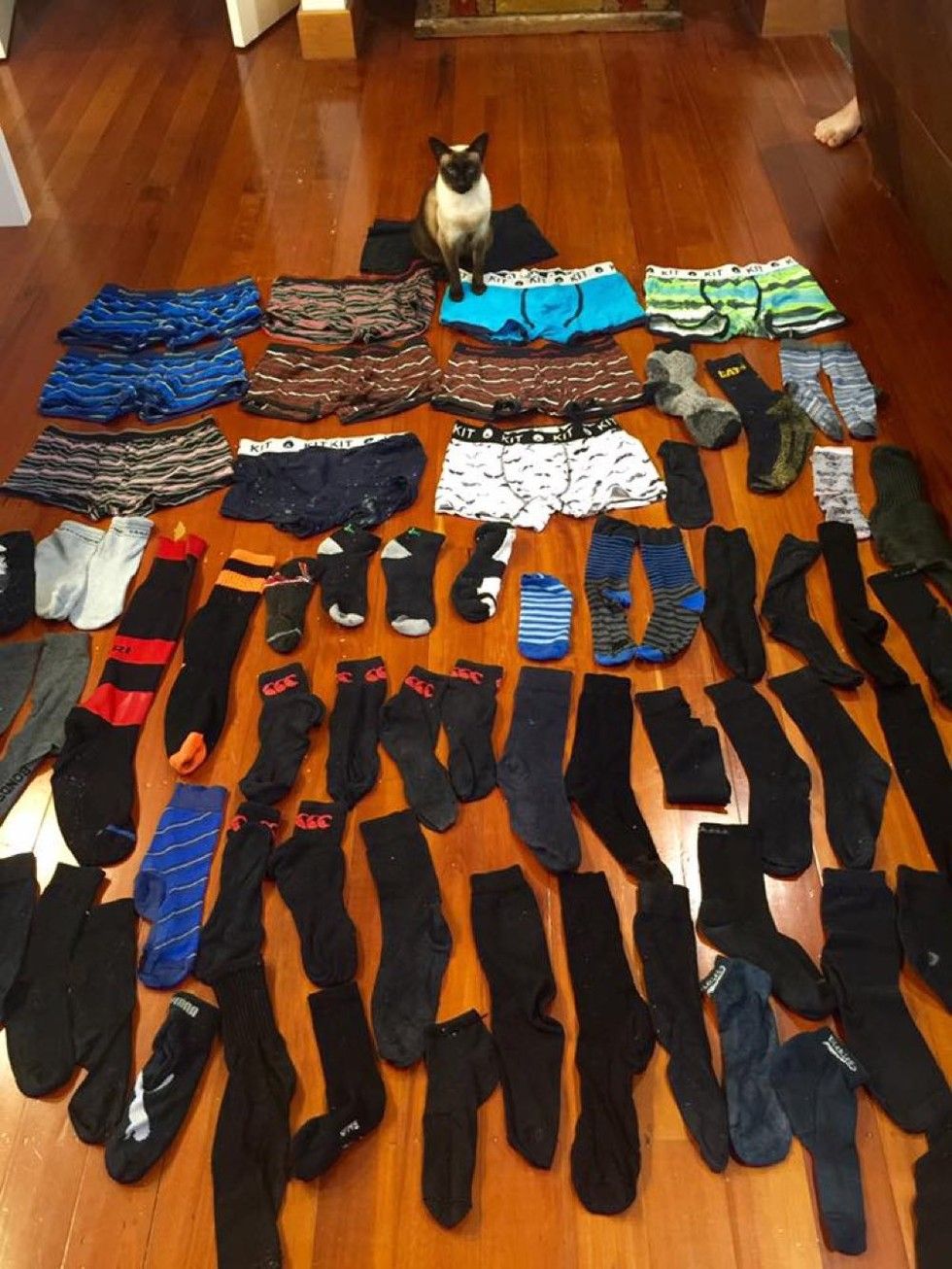 Photo: Saran Nathan via Facebook
Just like Dusty the Klepto cat, Brigit is also a cat Burglar.
"Now it's getting silly. This is Brigit's haul from the last two months. Every morning we wake up to more. I've put notes in every letterbox in the street. Someone must be missing this stuff," Nathan wrote on Facebook.

For some reason, they are all men's wear. Brigit has a special taste for what she likes to take home.
Brigit's proud face with her prizes!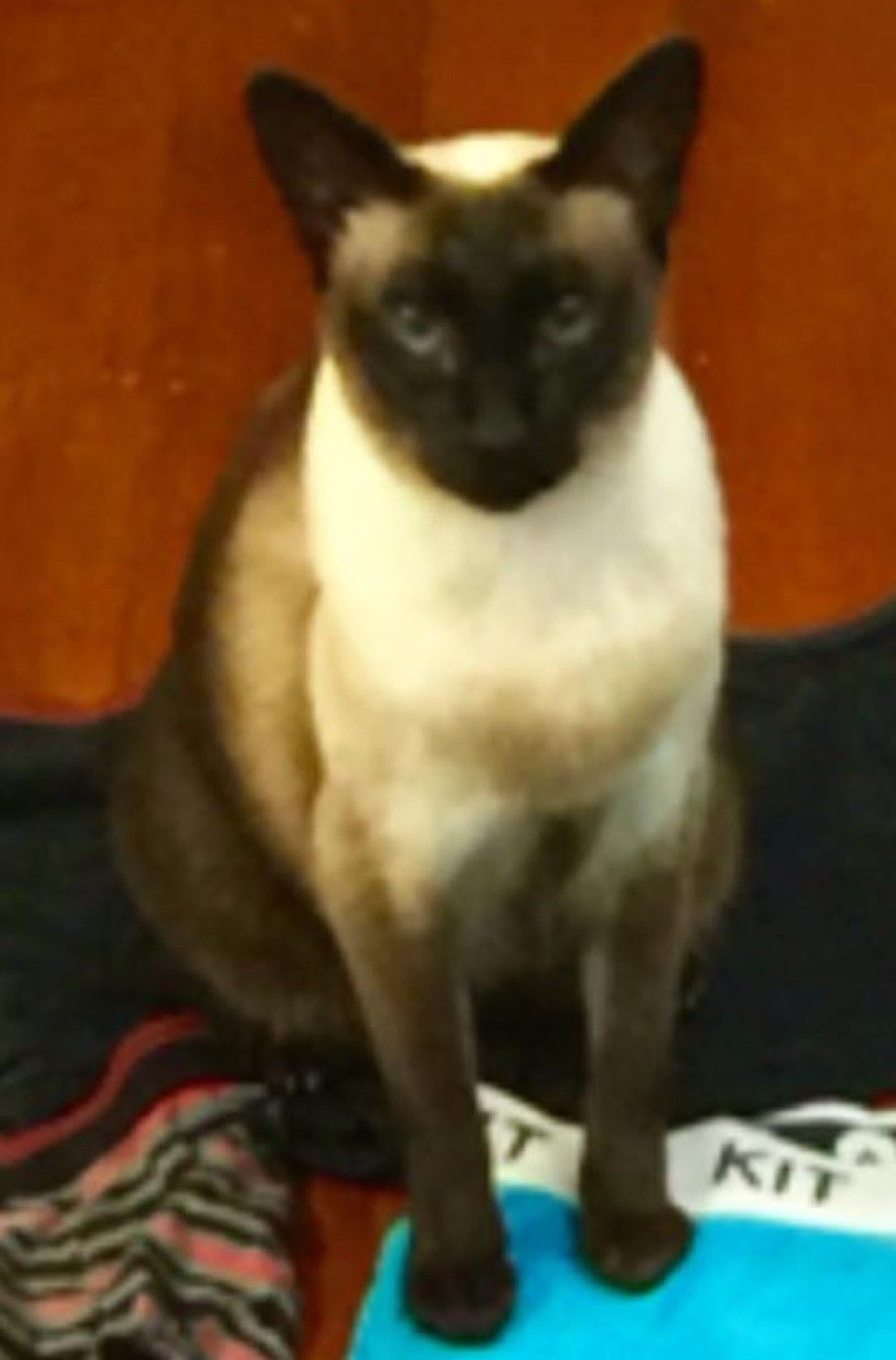 Photo: Saran Nathan via Facebook
Nathan urged her neighbors to check if they are missing a garment that matches one of the items from the picture.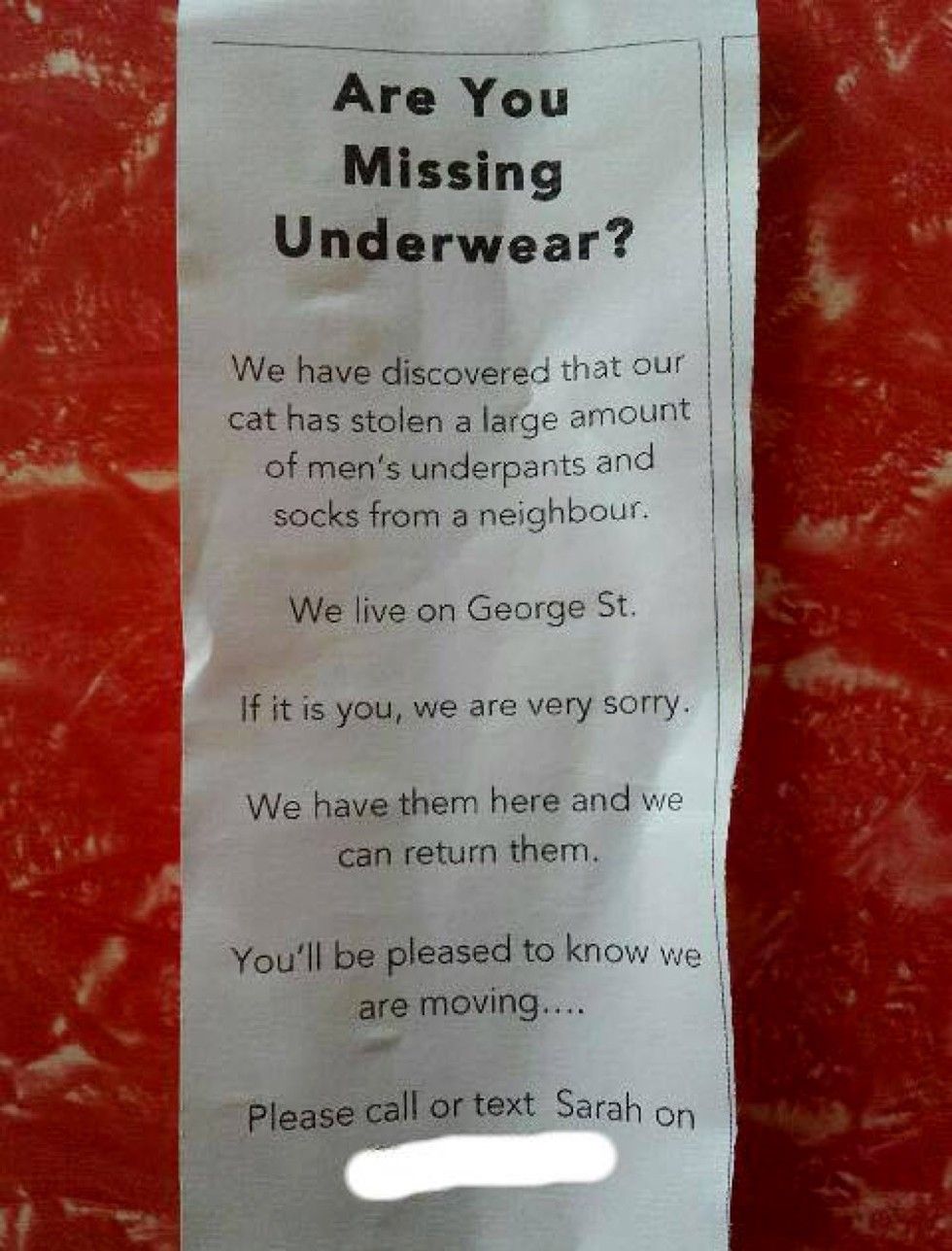 Photo via reddit
"Brigit brought a whole jumper home at our last house. I've no how idea how she carried it. Back then she was into ladies knicker and togs as well," Nathan said.

This nocturnal kitty only operates at night.
The day after Nathan posted Brigit's haul, she found something new in her kitty's overnight hunt. "I've just got up and found these in the kitchen. Not mine but the first of women's socks. Maybe she's been listening."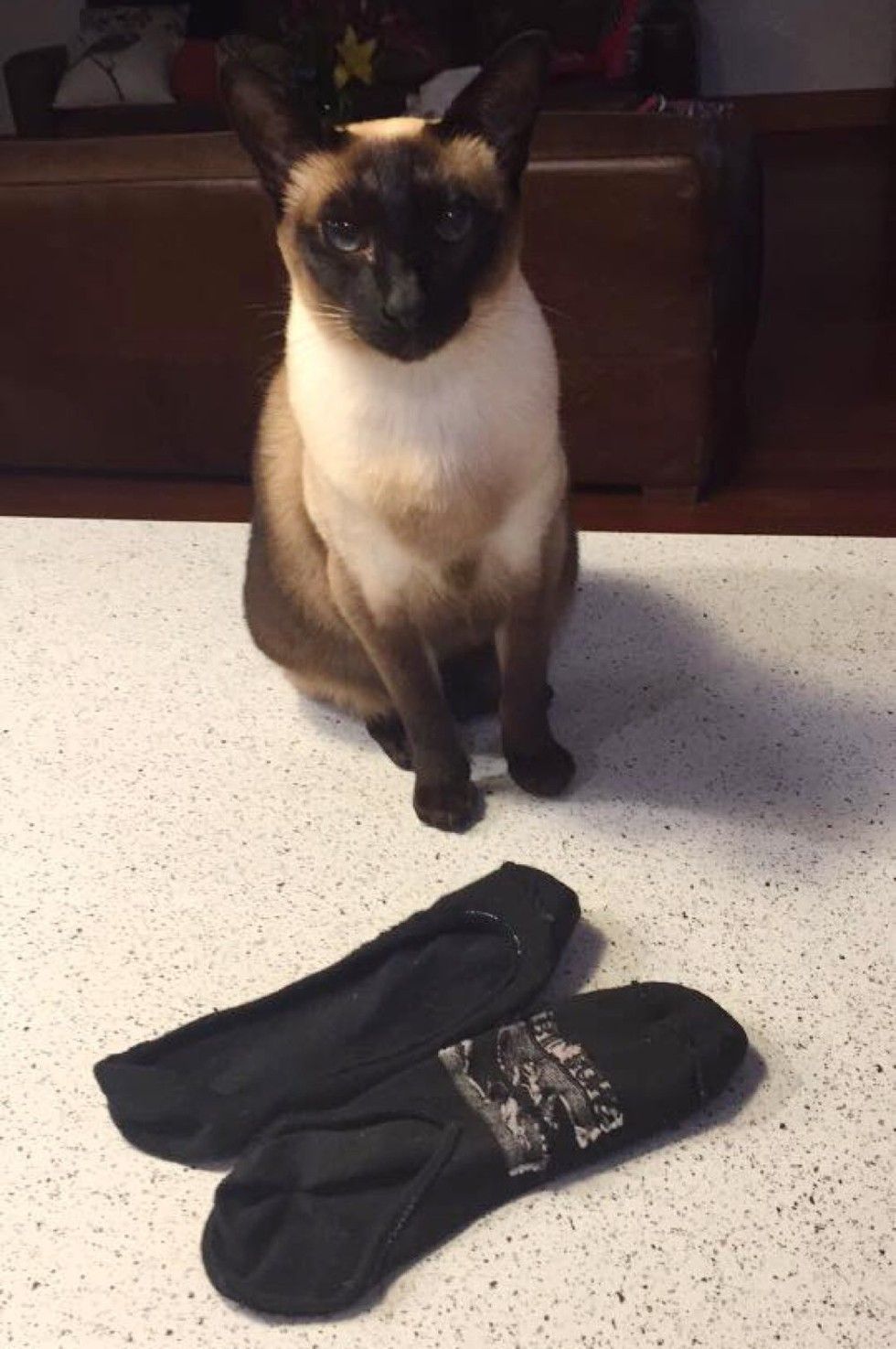 Photo: Saran Nathan via Facebook
Often Brigit takes two trips so she can get the matching socks and place one at the front door and the other at the back door.
The family did some gardening work the other day and discovered a number of items stuck in the fence.
More on the same day: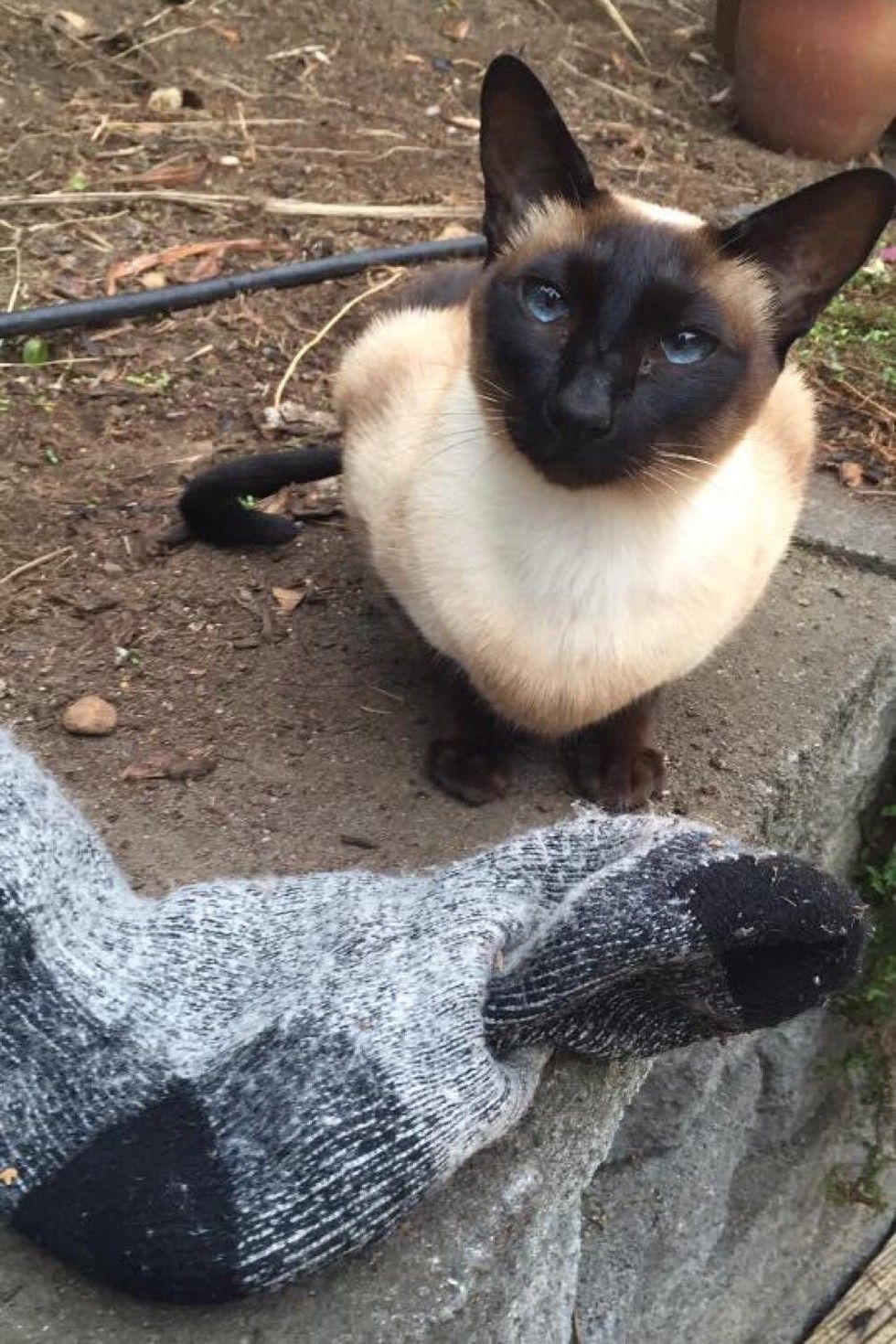 Photo: Saran Nathan via Facebook
It's an obsession that Brigit can't seem to stop. Every morning when the Nathan's wake up, they find new socks or boxer briefs lying on their bed, out on the doorstep or somewhere in the house.
Nathan has many questions for Brigit only if she could talk.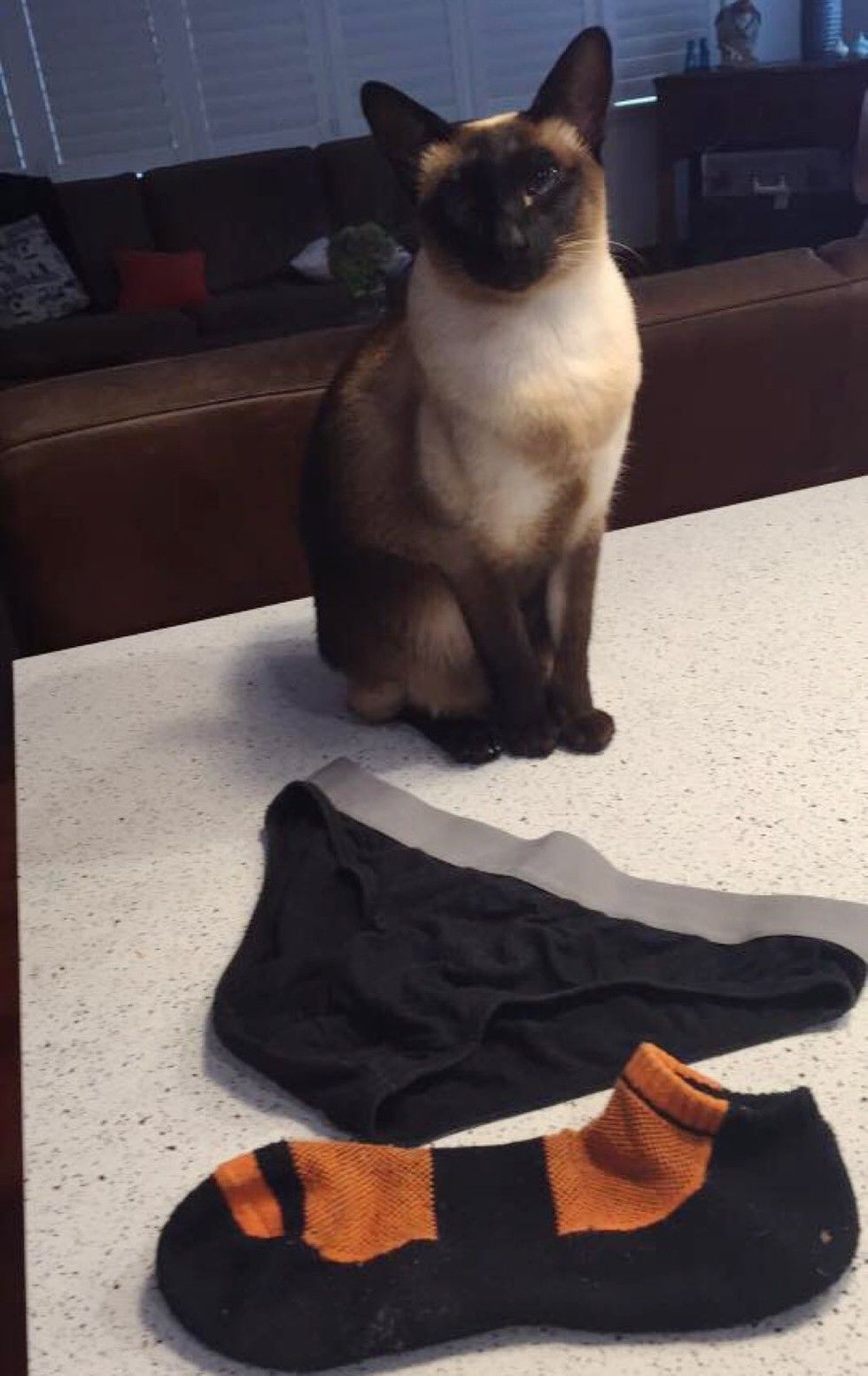 Photo: Saran Nathan via Facebook
Share this story with your friends!