A rescue tuxedo cat mom just gave birth to four tiny kittens a week ago.
Charlotte the cat was rescued from a hoarding situation and the furry family was desperate for a safe place to go. Cindy from Foster_kittens picked them up from Purrfect Pals and gave the furry family the needed space and lots of care and love.
Rescue mommy cat Charlotte and her four babies born in the shelter.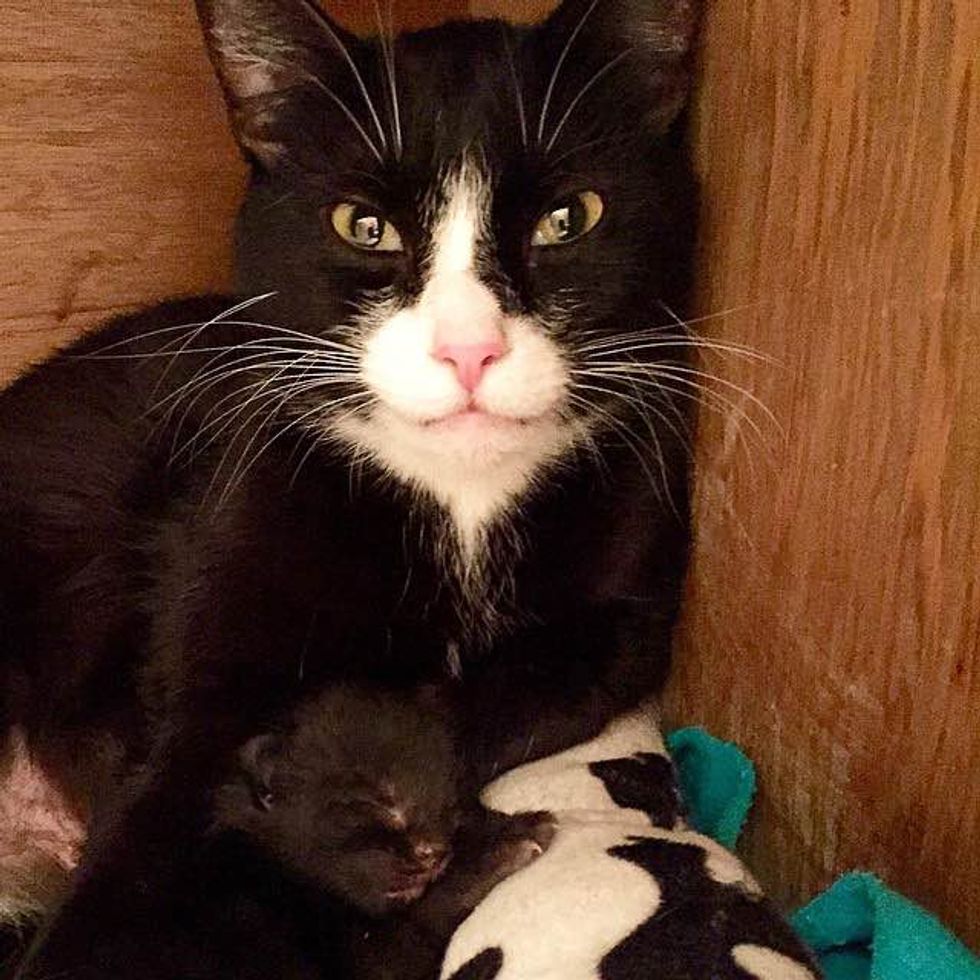 WATCH VIDEO: After an afternoon smiling and blinking at each other, Mommy cat finally reached out to hold paws with her foster mom
"Raise your hand if your umbilical cord is still attached."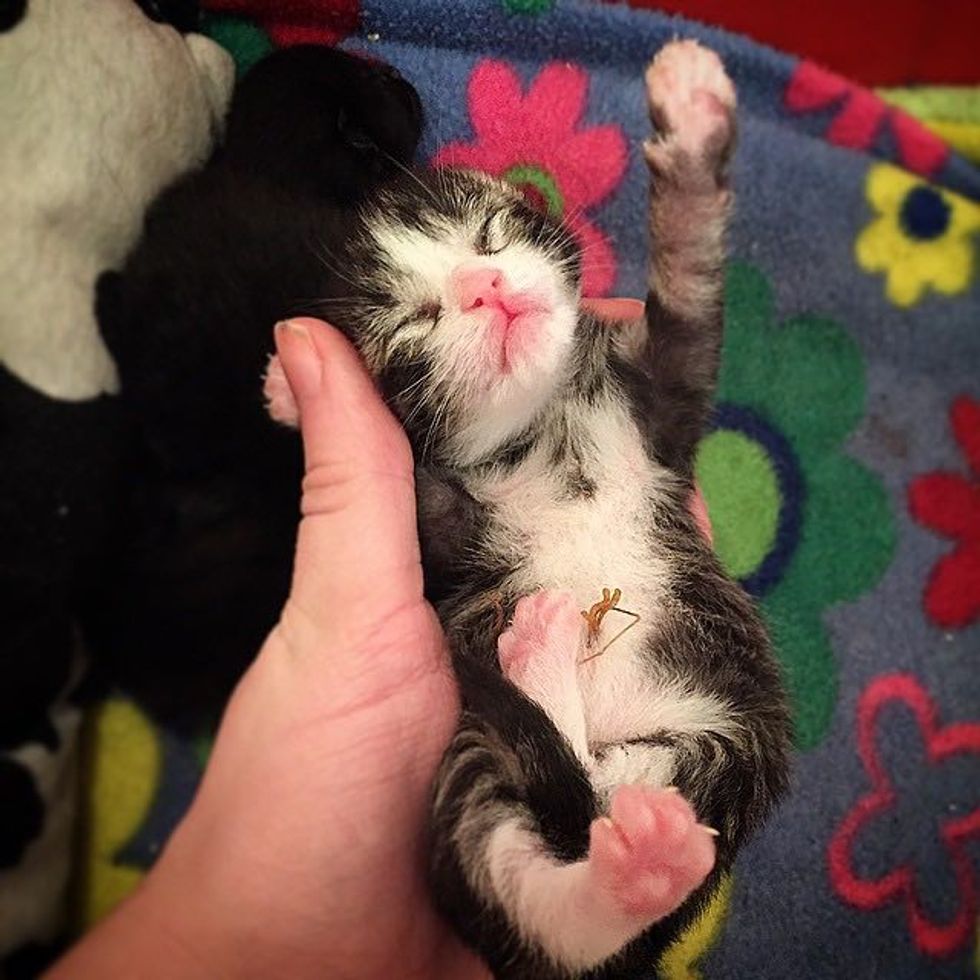 WATCH VIDEO: "Oscar and Bruno fight over the same seat at the milk bar. That must be the spigot that carries chocolate milk."
WATCH VIDEO: "Kitten scarf. Charlotte wears it well."
WATCH VIDEO: Oscar ready for a nap after a big meal.
WATCH VIDEO: "Who wants their own kittens to snuggle?"
You can't help but smile! This furry family is happy to have a foster home.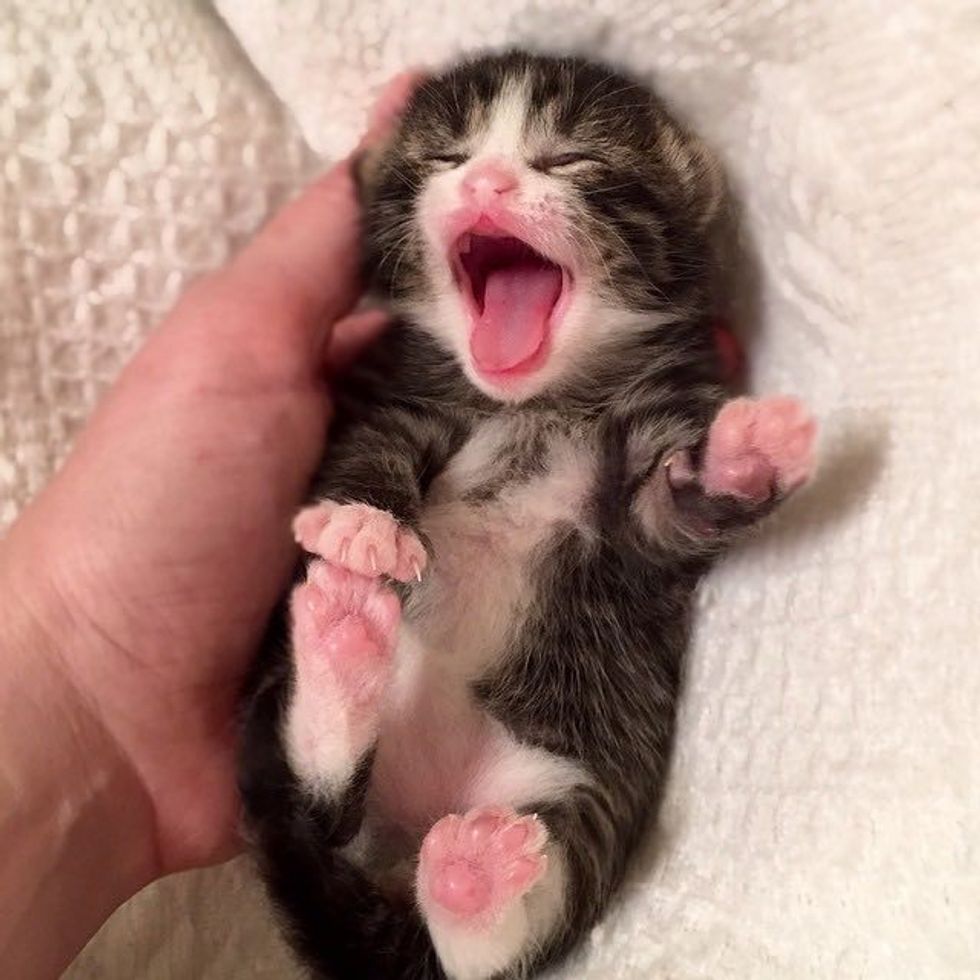 Follow this furry family @foster_kittens.