A tiny kitten was delivered to an animal rescue group by an unlikely character in the early hours of one morning.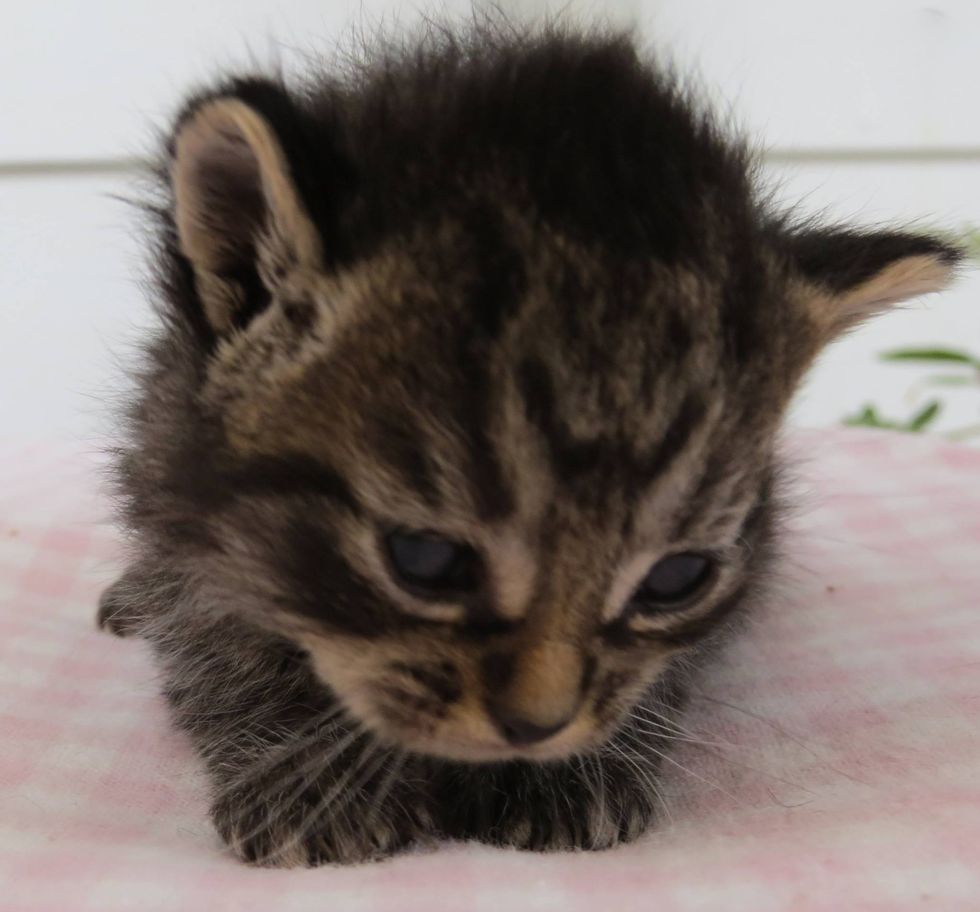 Photo: Kitten Inn
Two years ago, Kitten Inn, a rescue group in Lower Hutt, New Zealand, got a visitor at 3AM in the morning.

"I was awoken by someone knocking on my door. I quickly got up to see who it was," Susan McNair, founder of Kitten Inn, said.
A bearded man covered in tattoos was hammering at the door. "A mountain of a man stood before me dressed in his leather's and very scruffy, he said he needed my help."
They weren't sure what he needed until the man reached into his jacket and pulled out the tiniest little kitten.
"He told me he had been at a party and some young girls were handing around this kitten, he did not like what they were doing and had taken the kitten off them."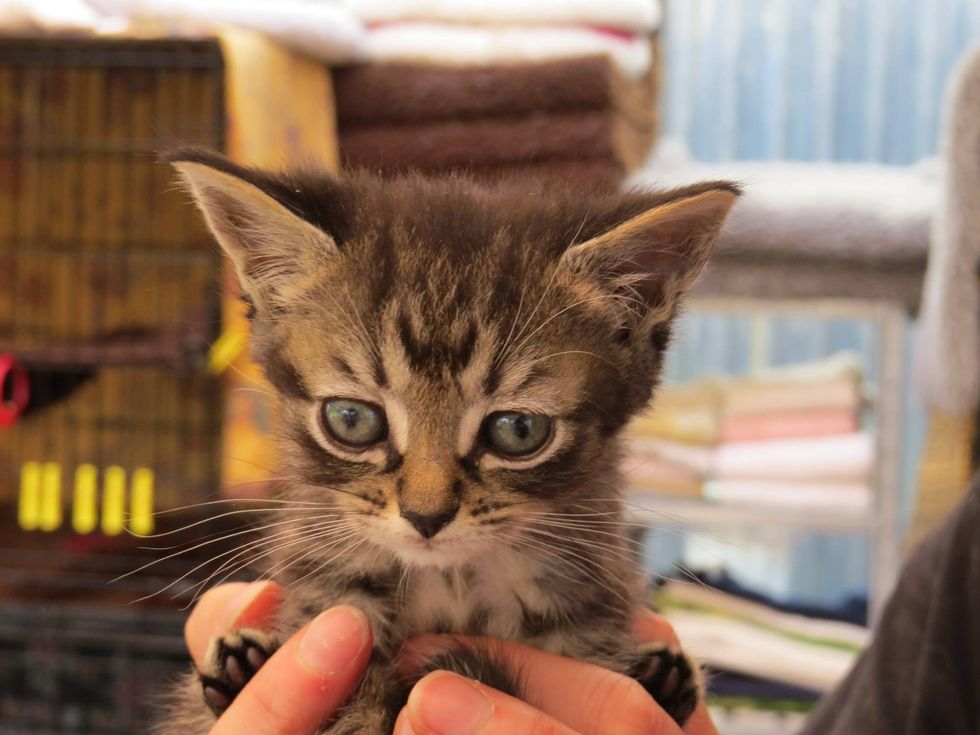 Photo: Kitten Inn
The man wanted the rescue group to look after the tiny feline. They asked for his name... "He didn't want to give me his name because he said his friends wouldn't understand his love of cats."
"As he passed me over this little bundle I saw the tears well up in his eyes, he also gave me $100 to help with the kittens care."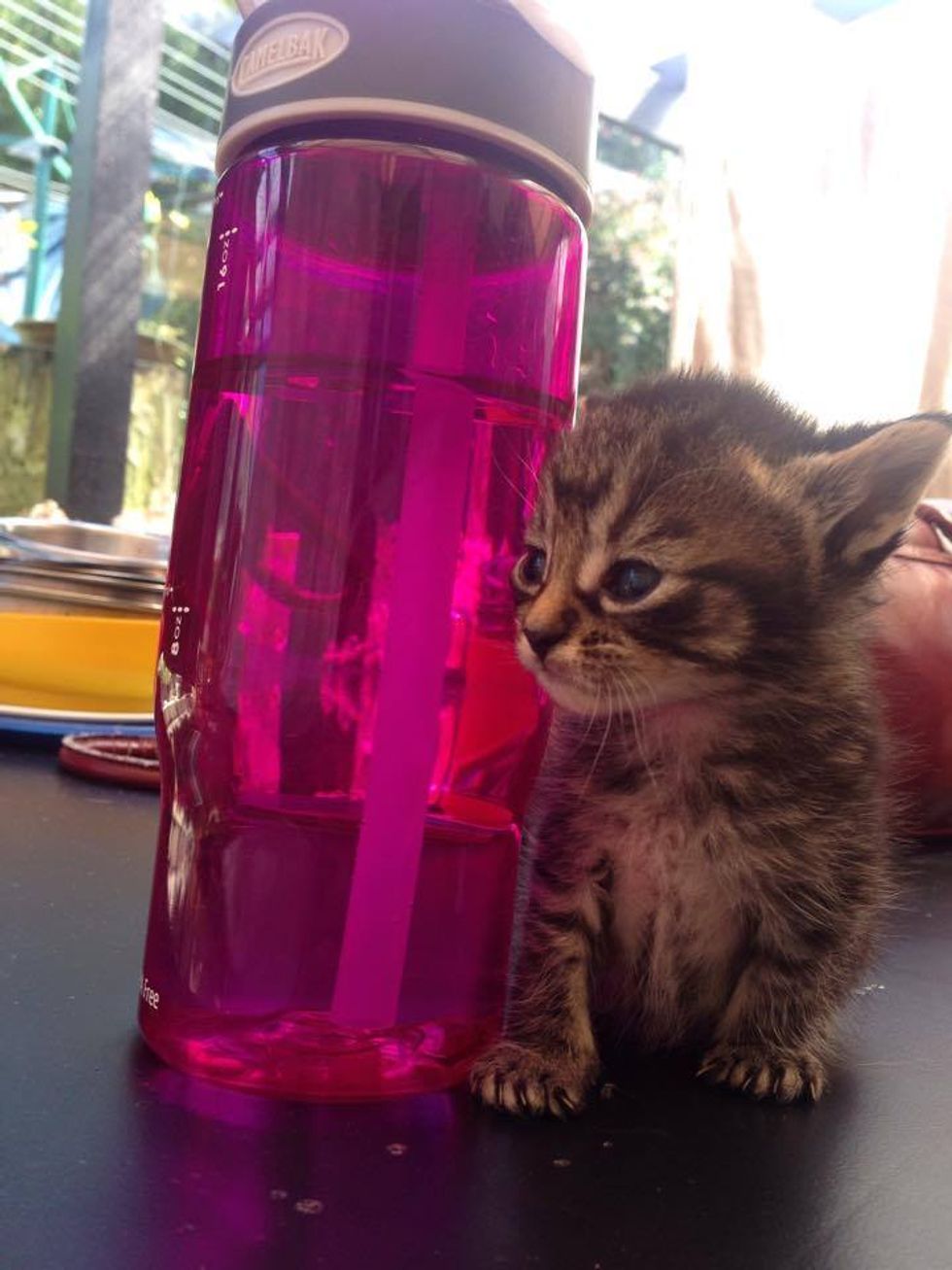 Photo: Kitten Inn
They named the little tabby Harley and her rescuer Harley's Angel.

"At first Harley was put with a mumma cat who already had kittens, she was the biggest but as the weeks followed her adopted siblings grew but she did not."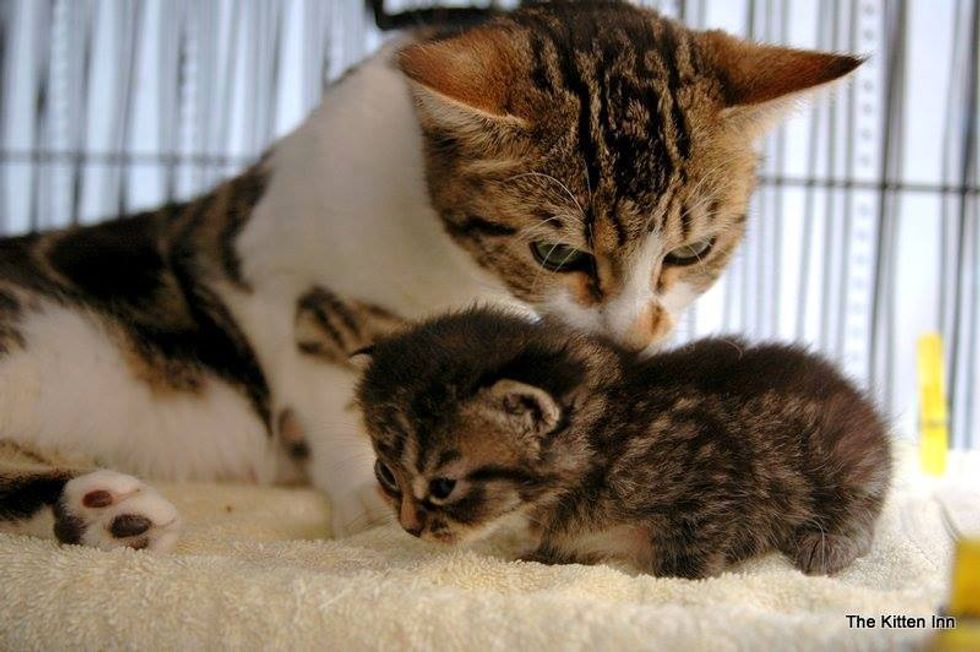 Photo: Kitten Inn
Harley didn't grow much in size, but the little tabby girl grew so much in affection, constantly asking for cuddles.
She was so tiny that she was smaller than a shoe.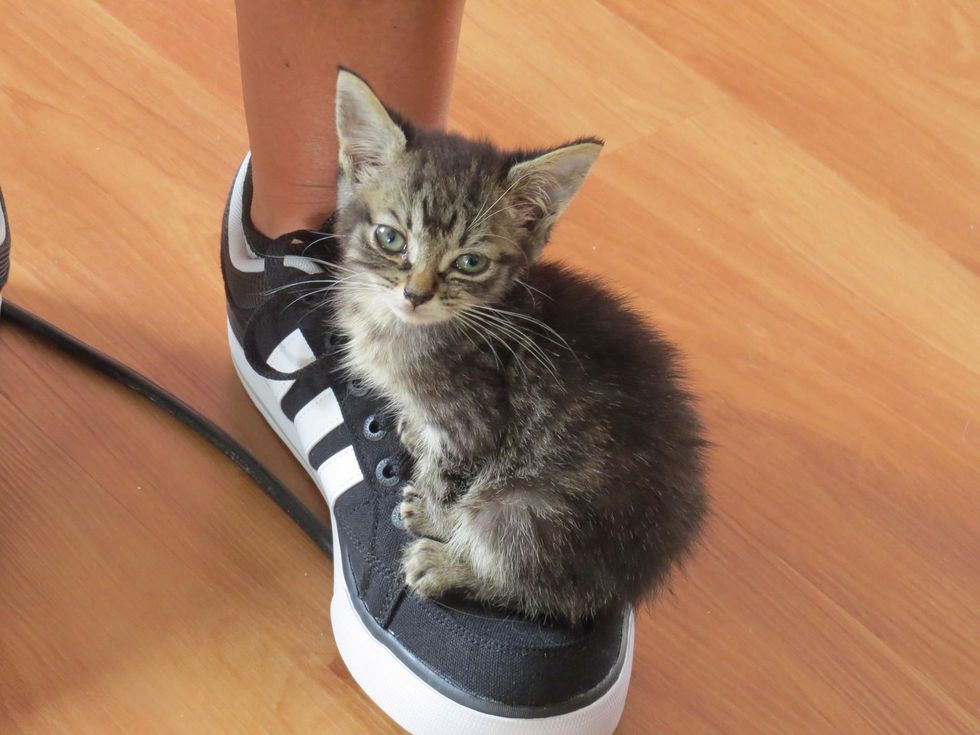 Photo: Kitten Inn
Ever since she discovered how good it felt to have a cuddle, she's become glued to her caregiver.
"At nearly 10 weeks she weighs in at 320g. Cute doesn't come close to describing her and when she purrs her whole little body trembles."

Photo: Kitten Inn
The miniature sized kitten bonded with the resident cats.

Twist the cat became her protective brother, and he took his role very seriously.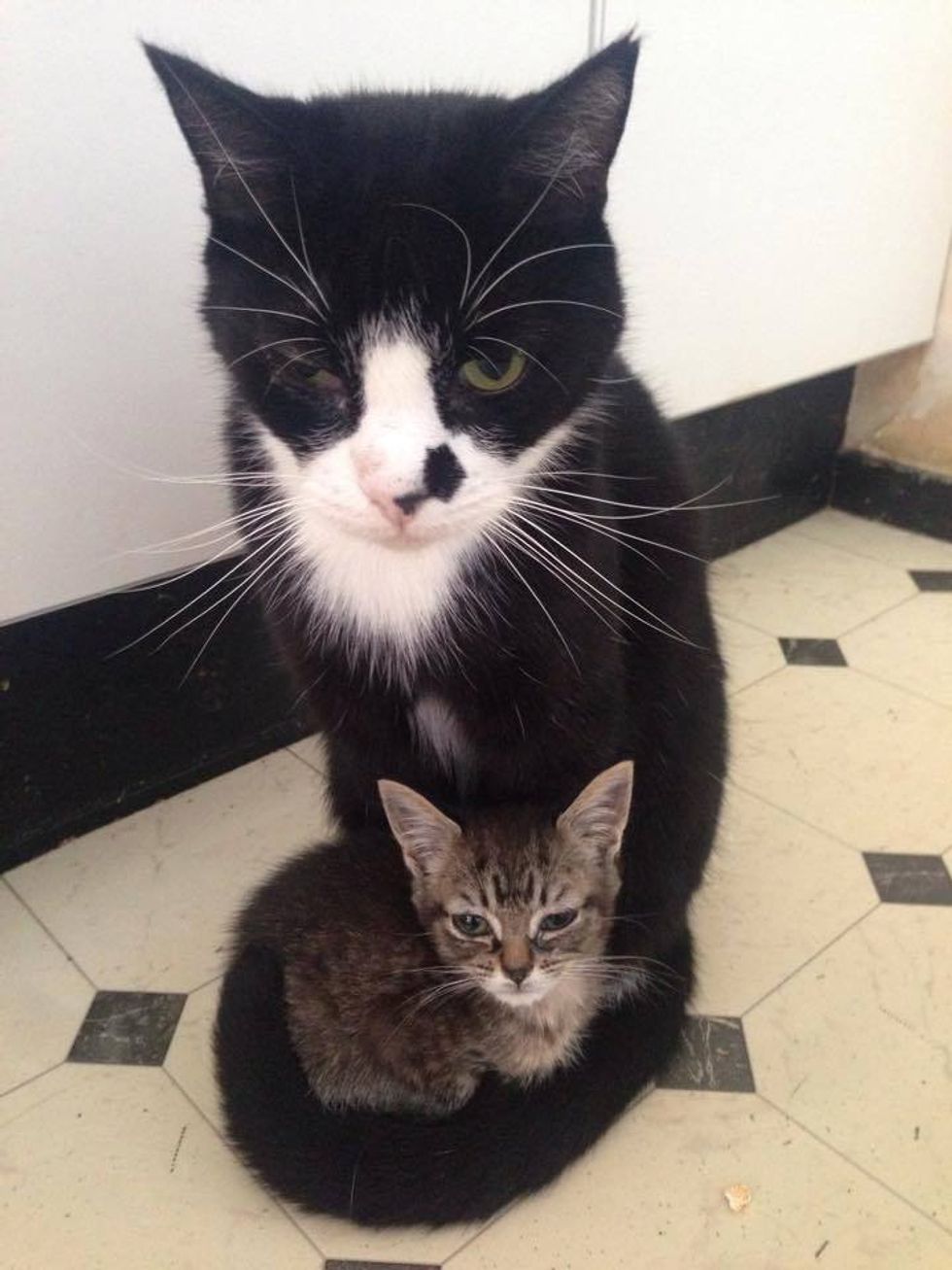 Photo: Kitten Inn
"She's become good friends with the other permanent residents."
All the other kitties adore her and Little Harley has found her forever family at Kitten Inn.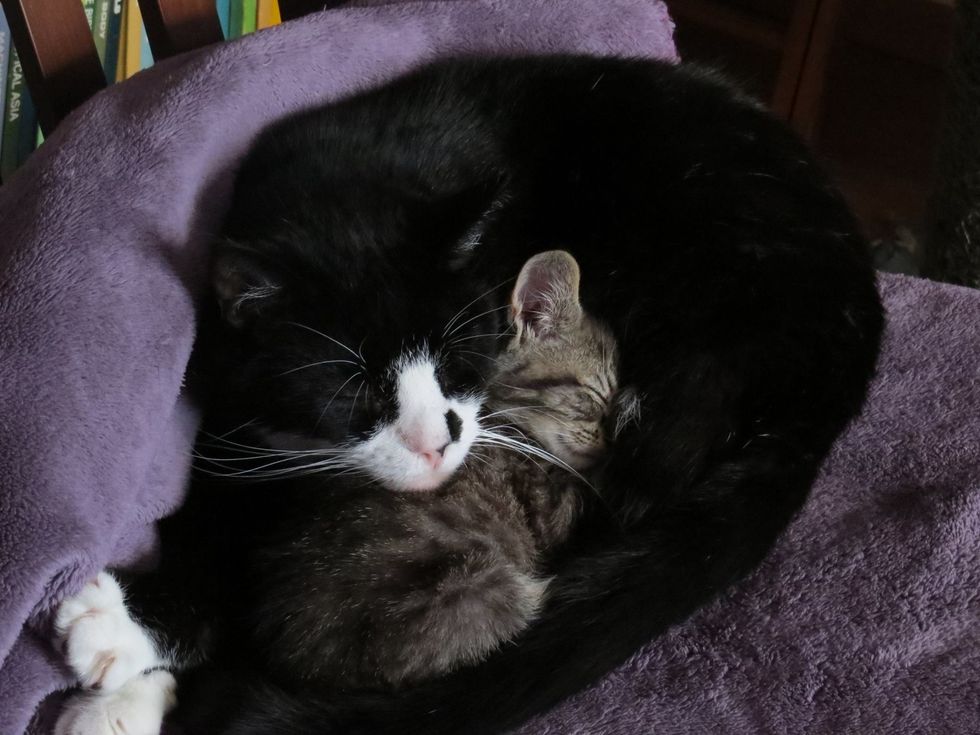 Photo: Kitten Inn
"At 6 months old she's still smaller than the 9 week old next to her.

"We are not sure why Harley is not growing but she has well and truly made the Inn her home."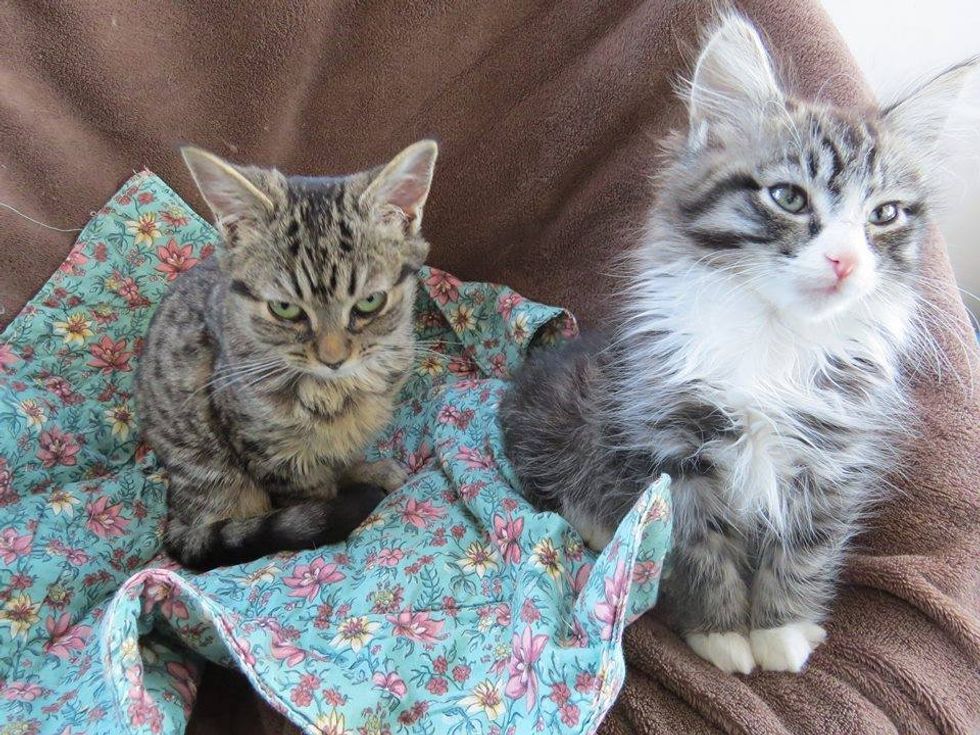 Photo: Kitten Inn
Harley is big at heart and little in stature.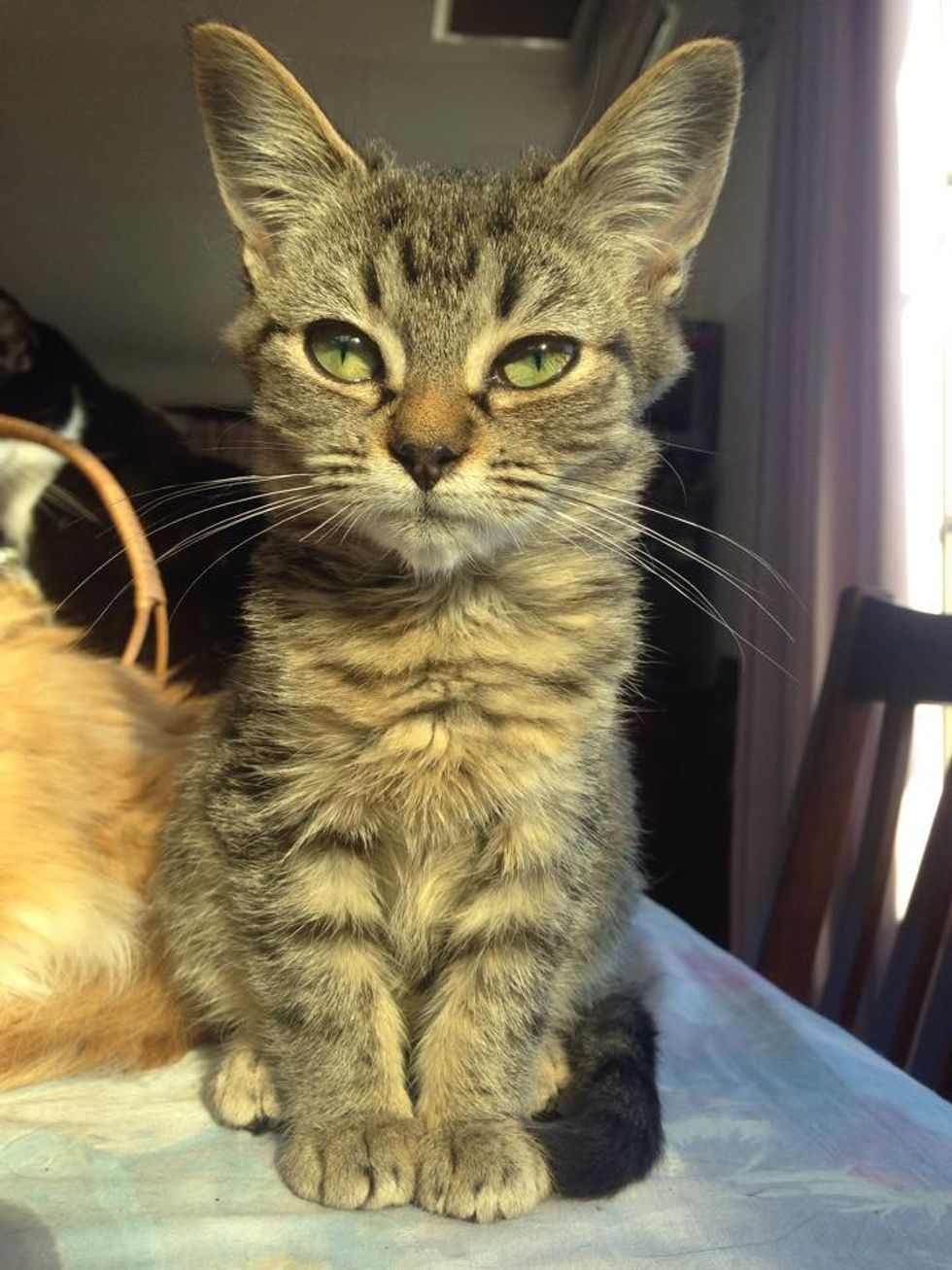 Photo: Kitten Inn
Two years ago, this tiny tabby was saved by someone they never expected. "Love comes in many shapes and sizes, and what you might see on the outside doesn't dictate what's going on in the inside."

Now Harley weighs in at 1.3 kg (2.8 lbs), and is the size of a 12 week old kitten. What she lacks in size, she surely makes up for it with love and cuddles.
Harley would make her rescuer so proud.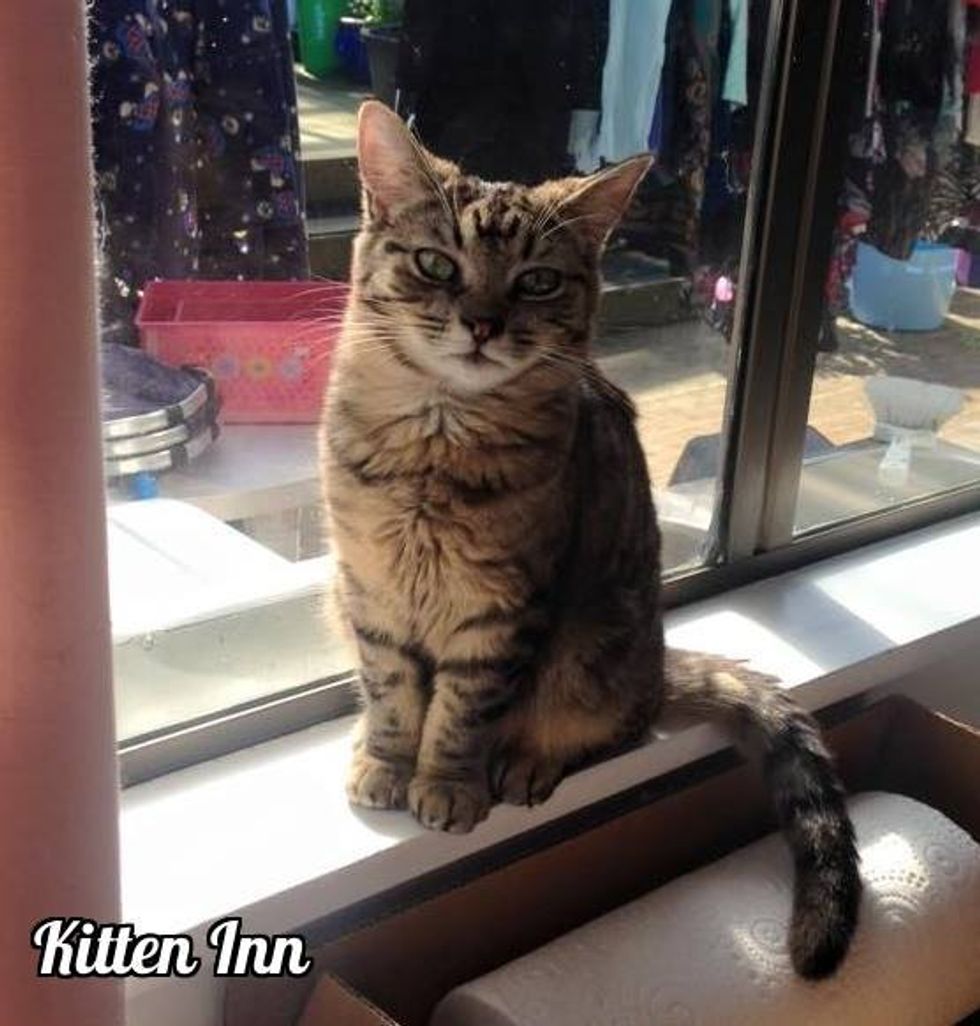 Photo: Kitten Inn
Share this story with your friends. If you would like to support their rescue efforts, click here to see how you can help. Follow Kitten Inn on Facebook.
Related story: Man Saves Tiny Kitten, who Chooses Him and Changes His Life