A tiny feral kitten found herself trapped in a hole on a deck. Three firefighters worked as a team to carefully pull the little furry kitten out to safety.
"I woke up hearing a tiny meowing. I went outside to discover a tiny grey kitten had gotten trapped in a hole on my deck. There is hole though the decking to run electrical cords or whatever. Apparently, she poked her head into the hole and then couldn't back out," said Annette Lusk via News 4 .
"I called Sparks non-emergency dispatch and the the dispatcher said she would contact Sparks Fire Dept. The extrication took over an hour and included prying up the adjacent deck board and then cutting into the board where 'Trapper' (newly named and adopted) was trapped - hence her name. After a trip to the vet, she is shaken up but none the worse for her adventure."
"Curiosity could have killed this kitten but for the wonderful guys from Fire Station 2. They are from left to right: Fire Apparatus Operator Manny Souza, Firefighter Joe Van Walraven and Captain Sean Holbrook."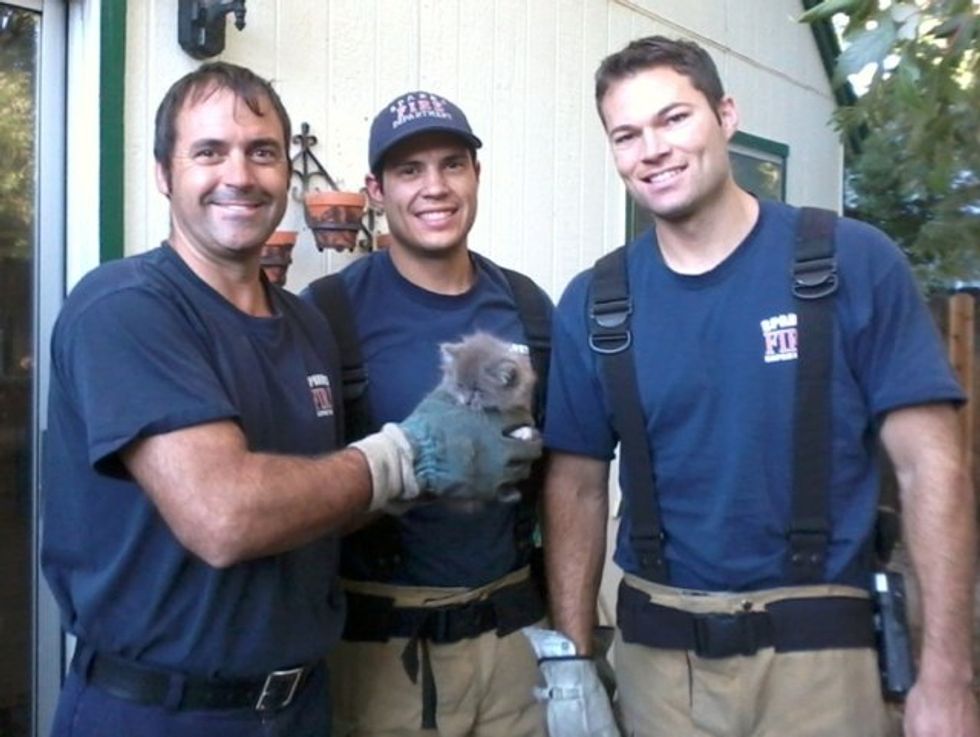 "This little girl somehow got her head caught in an open cable hole in my deck on Tuesday September 2nd. The wonderful firefighters of Sparks Nevada Fire Station 2 spent over an hour to get her out including having to pry up part of my deck in order to safely cut her out."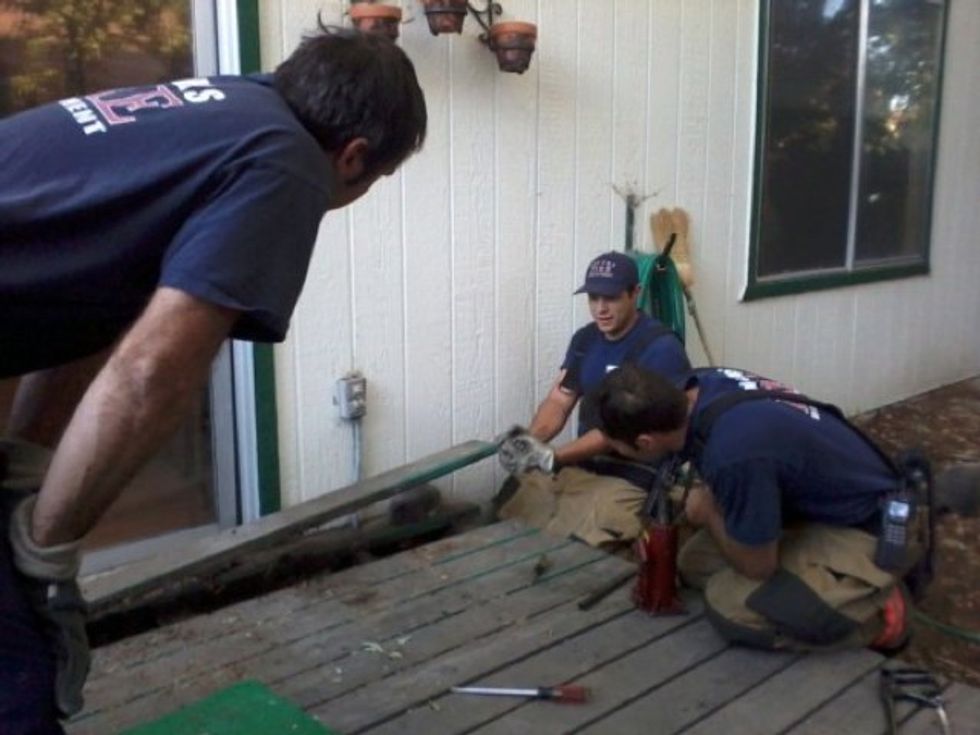 "I think she entered this world as a feral kitten but she is now become a member of my home and joined her new 'fur sisters and a fur brother' She is ruling the roost, purring nonstop and demanding lap time! (And sometimes she sleeps!)" (via Cuteoverload )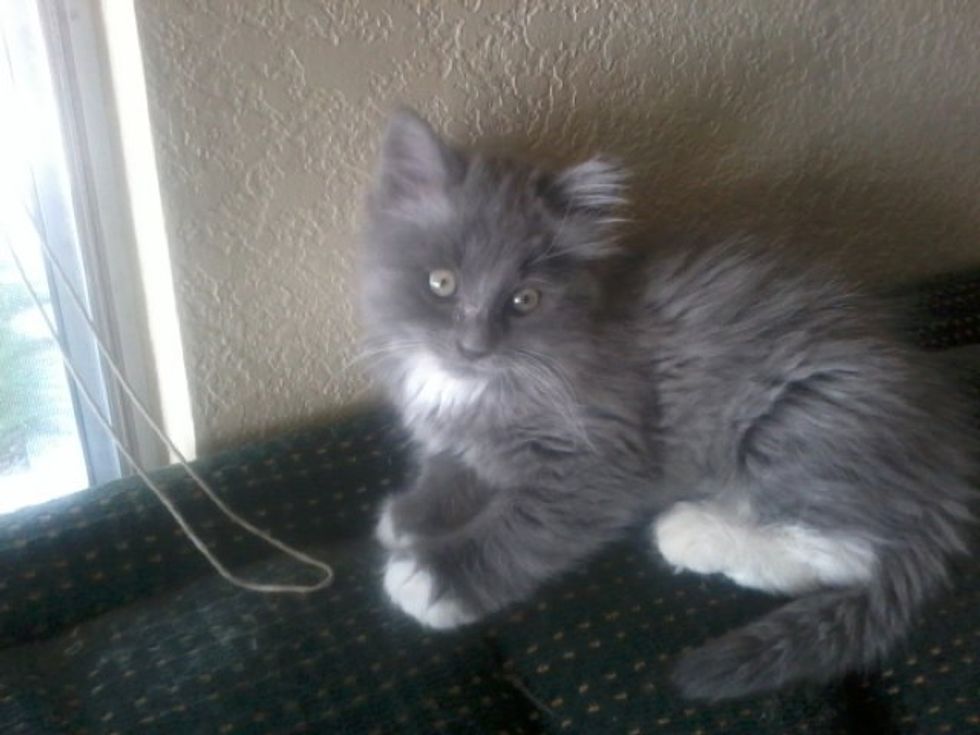 Trapper napping comfortably at her forever loving home.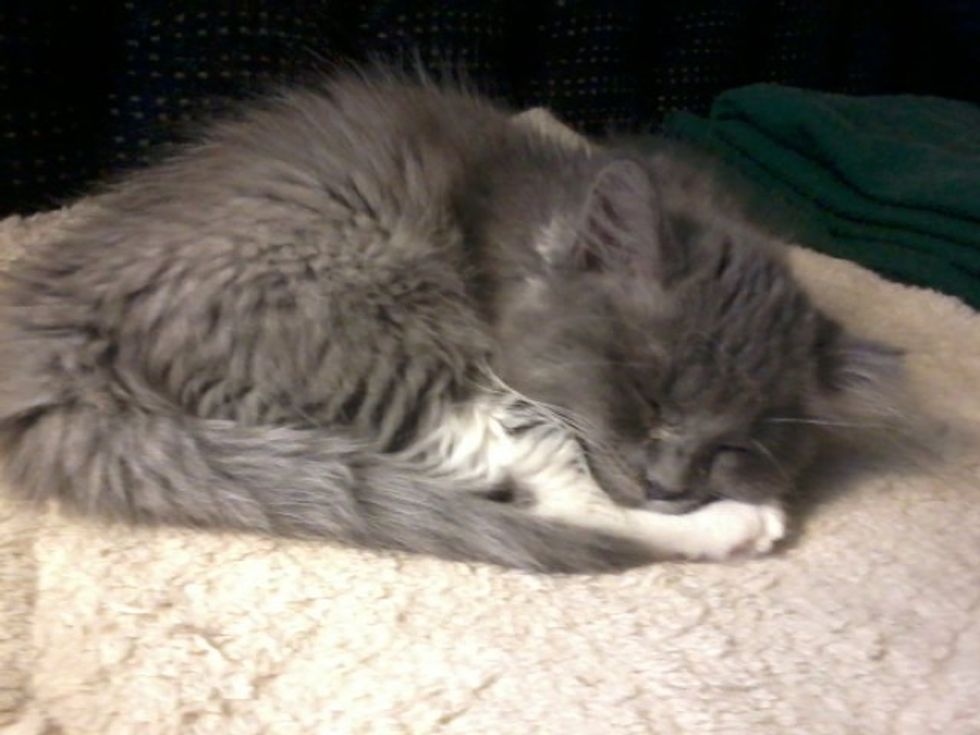 Source . Also seen on Cuteoverload .