A tiny ginger kitten was spotted in an old tree log, crying for help.
"I was exploring the woods behind my apartment, and looked over and spotted this little girl," said reddit user ynez.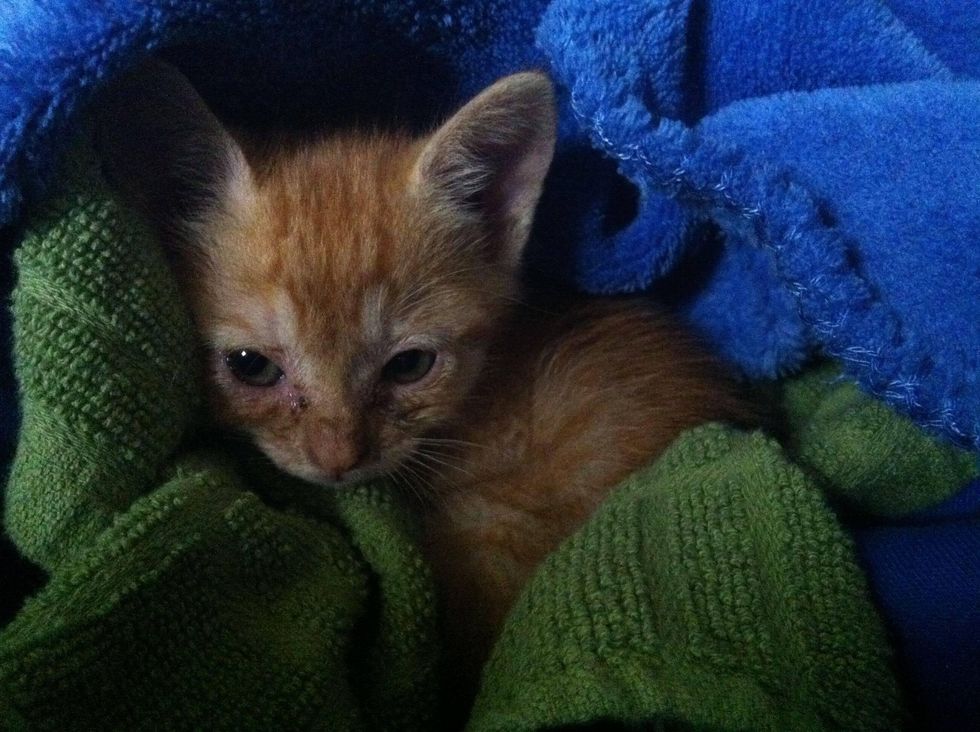 ynez
A little kitten was found hiding in the tree log all alone. The kind woman immediately called her husband to prepare for the kitten because she was taking her home.
"Barely saw this little girl in the back woods of Mississippi and I couldn't leave her!"
The kitten didn't have enough strength to move, and she couldn't open one of her eyes due to an infection.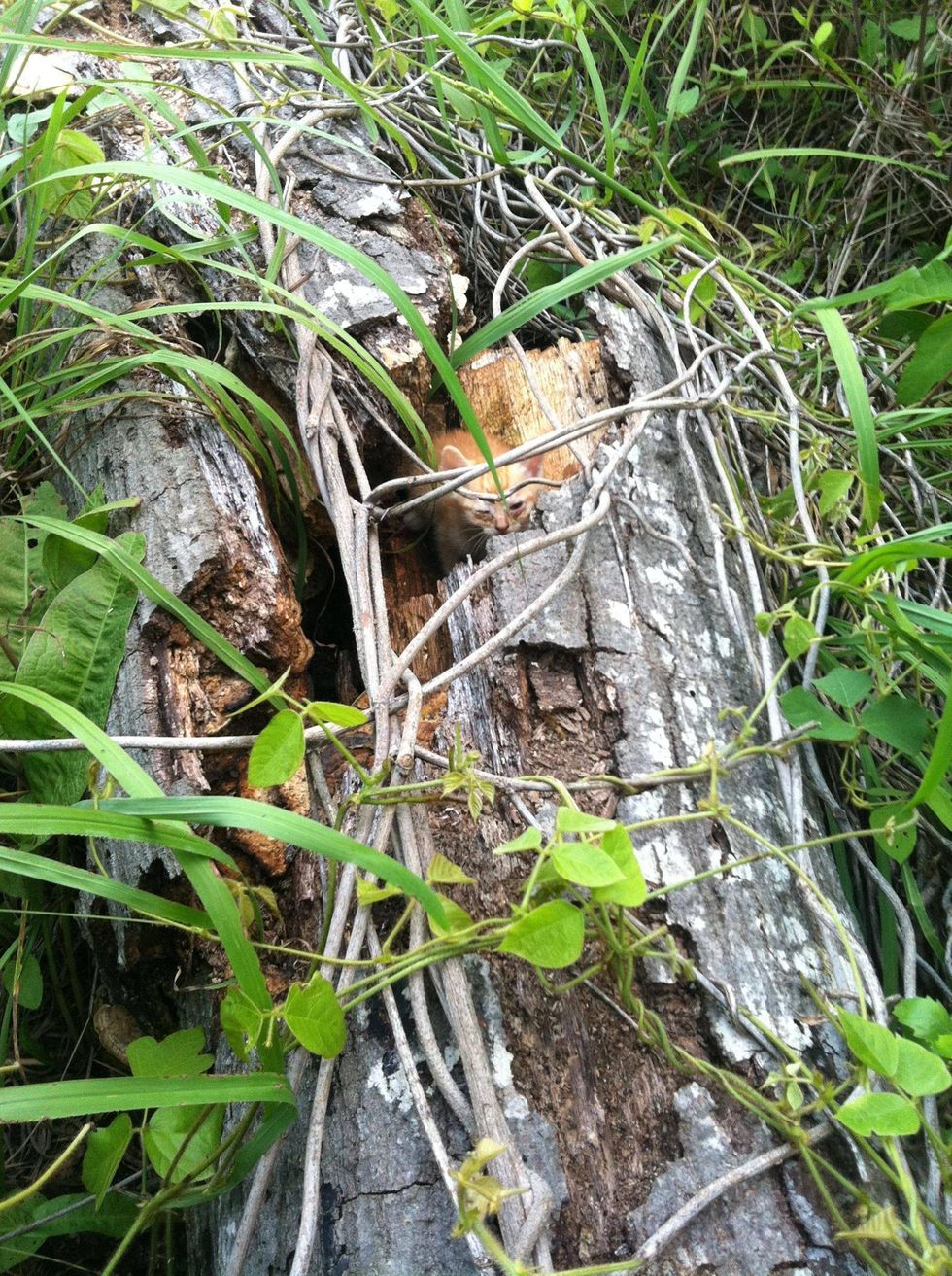 ynez
Upon close inspection, the woman knew that the kitten was in need of medical attention.
She carefully got her out of the tree log and took the little baby home.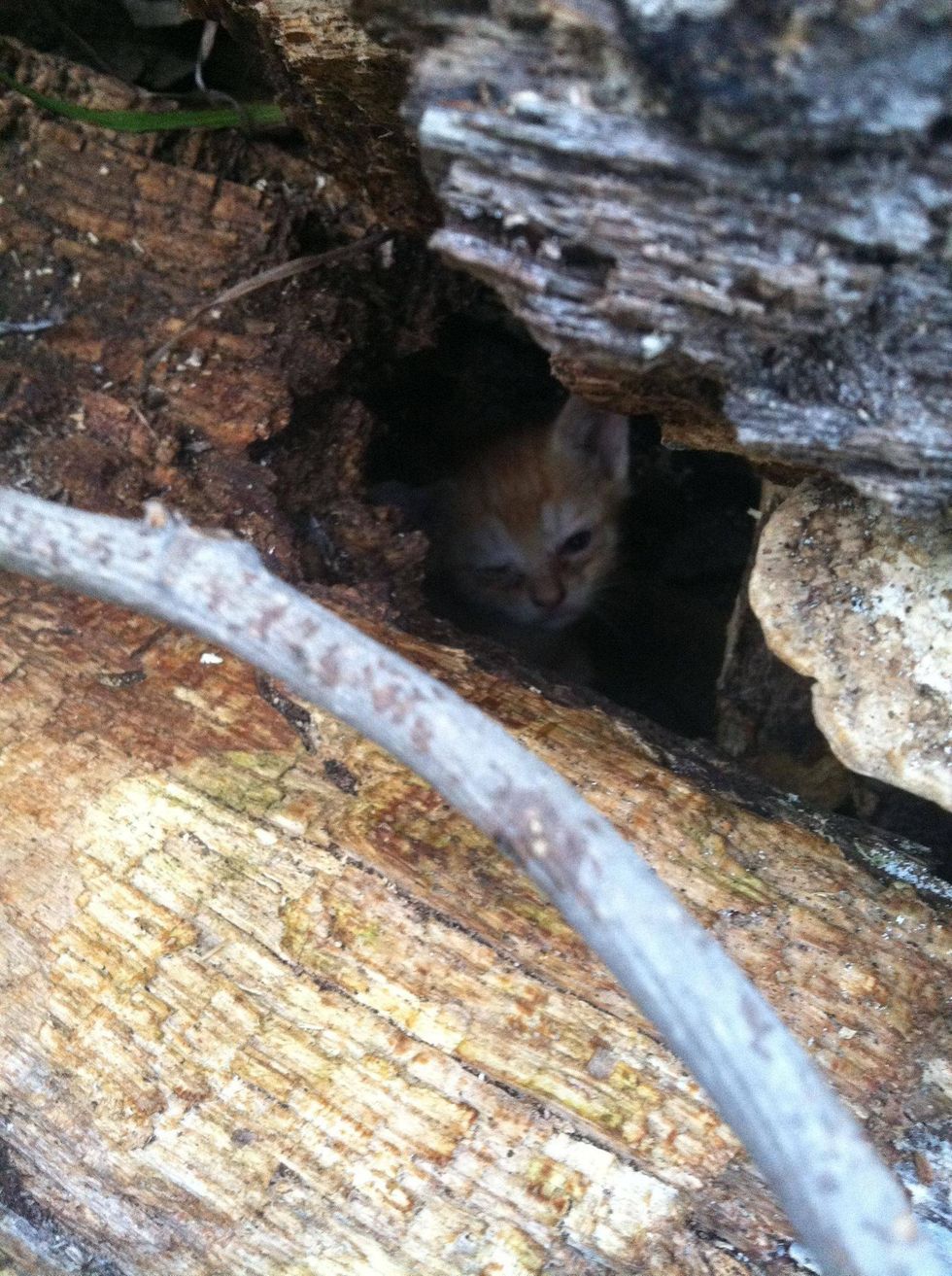 ynez
They named her Baby Kitty.
The kitten got a much-needed bath and finally had a full belly. The couple didn't get much sleep as they nursed and cared for her all night.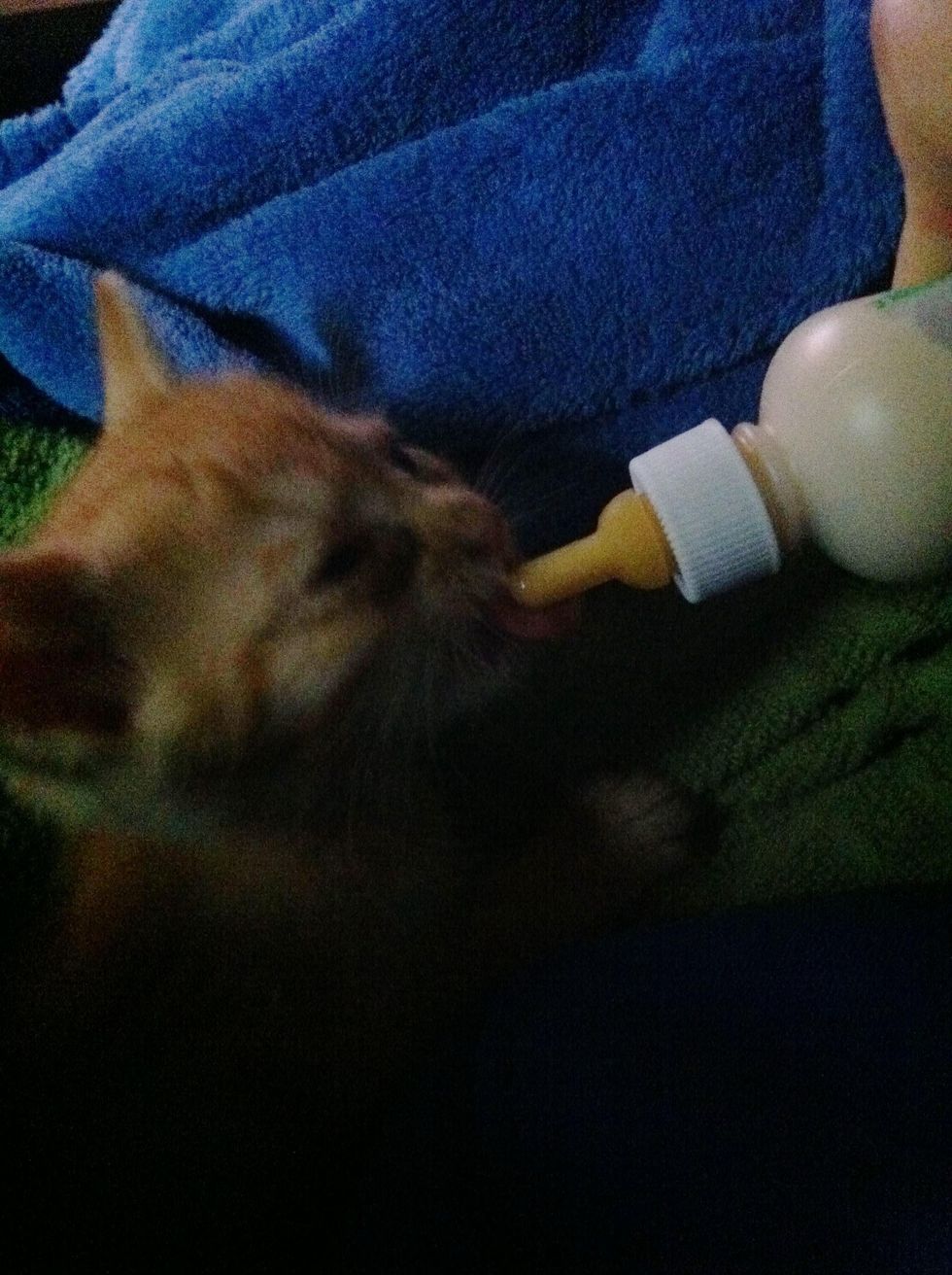 ynez
The next day, her eyes cleared up and she had so much energy that she started to play.
Baby Kitty holds her rescuer and doesn't want to let go.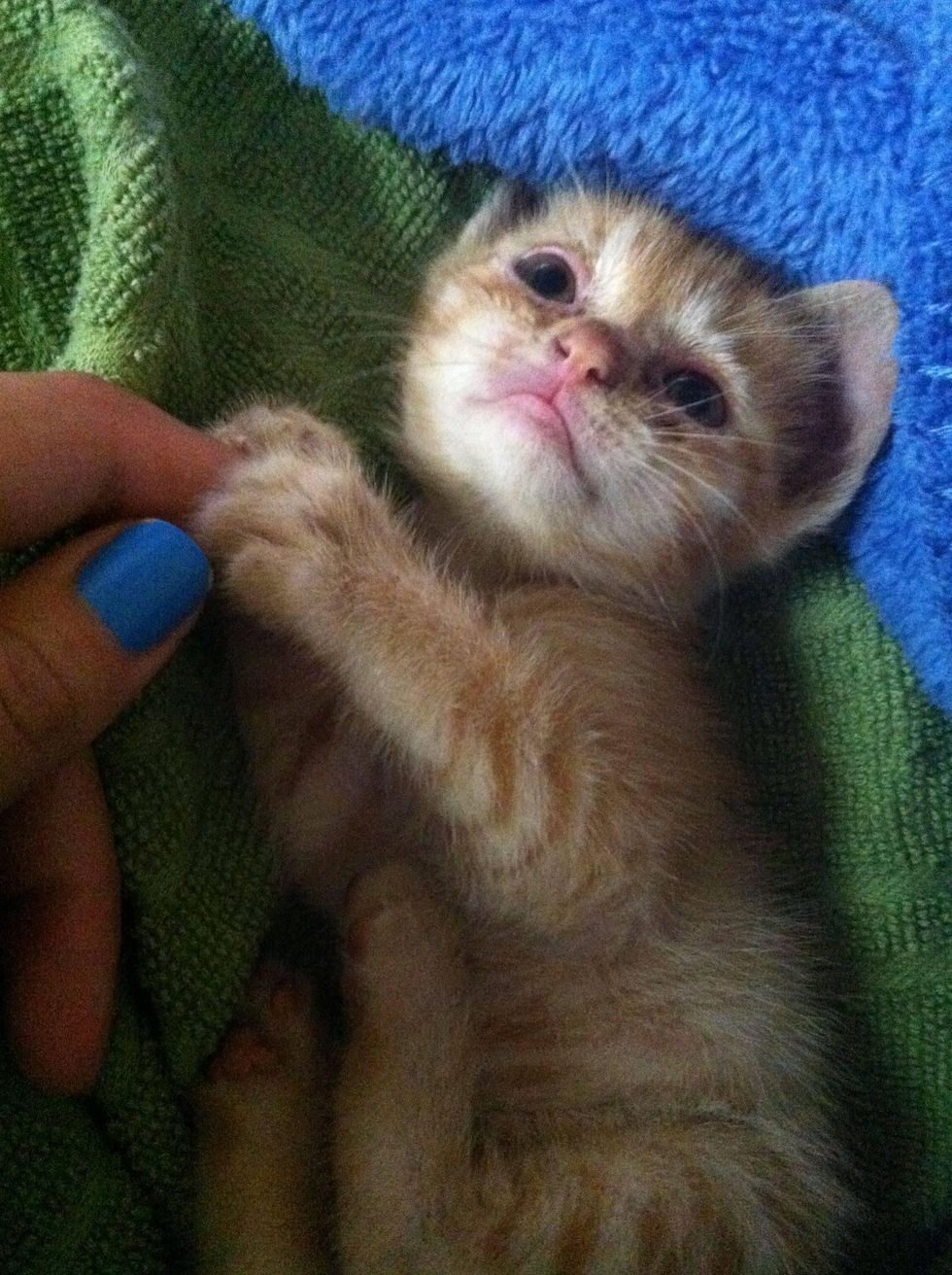 ynez
The little ginger girl quickly crept her way into their hearts.
Giving her human a helping paw!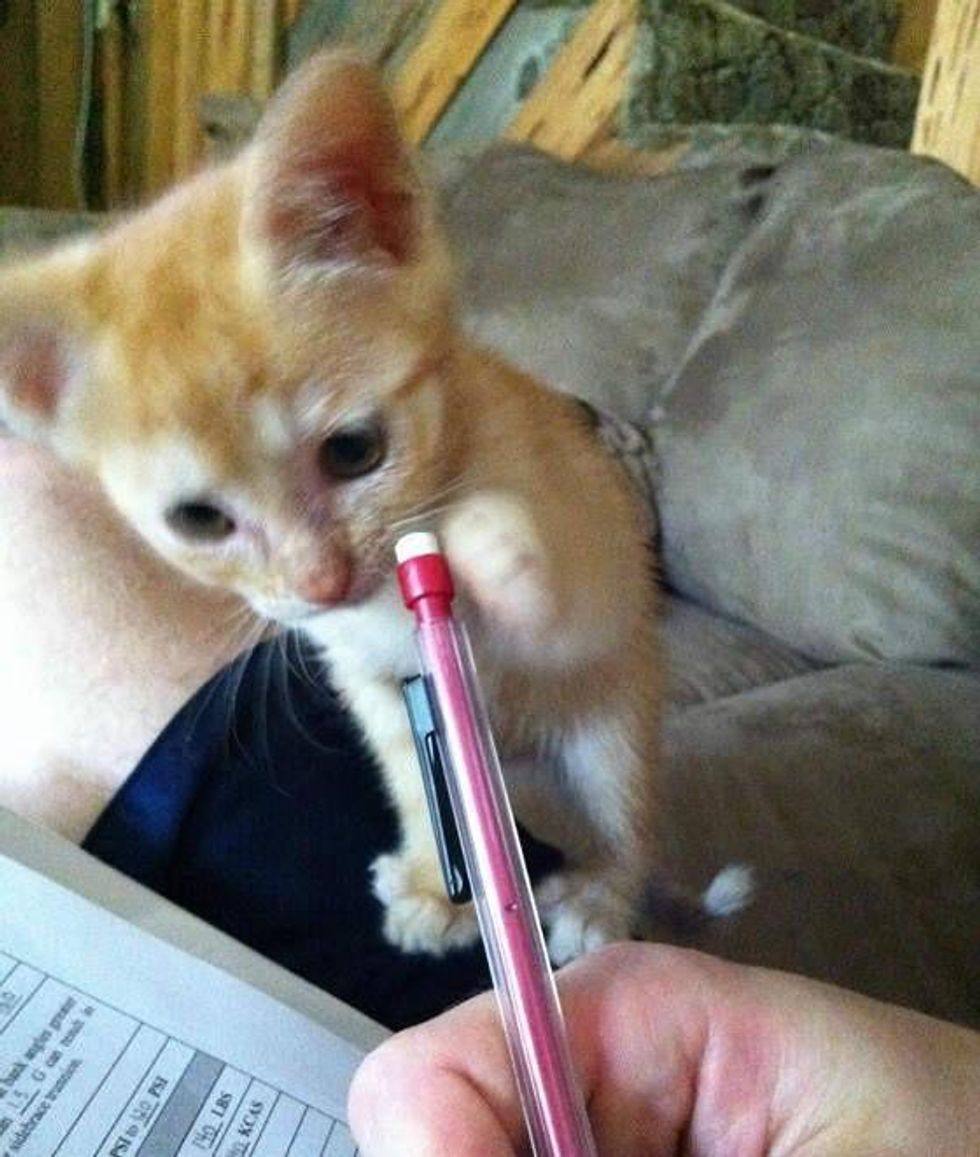 ynez
She was found living in an old tree log, but now she has a place to call her forever home!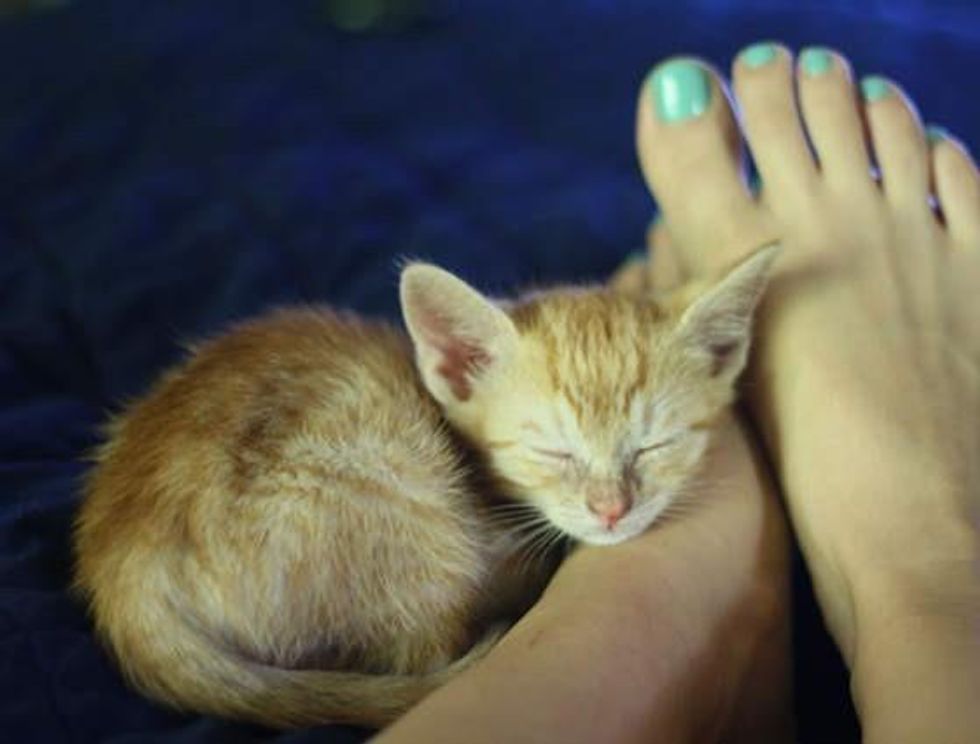 ynez
The moment they knew that they couldn't part with her...

Watch video:
Share this story with your friends. (More info: reddit)
Related story: Kitten from the Woods Walks Up to Man and Decides He Will Be Her Human..