A tiny orphaned kitten was found in the yard without a mom. After weeks of bottle feeding, the little has grown so much!
They found this little baby in their yard all by himself. The cat mother left the kitten when she was moving the nest according to the rescuer via reddit.
They took the little fur baby in and started nursing him around the clock. He was very content after some kitty milk and a warm belly rub.
Their family dog came to help care for the little orphaned baby.
They nursed him back to health after days of feeding and caring. The kitty fell asleep holding his rescuer's hand.
Watching cartoons with his humans in bed.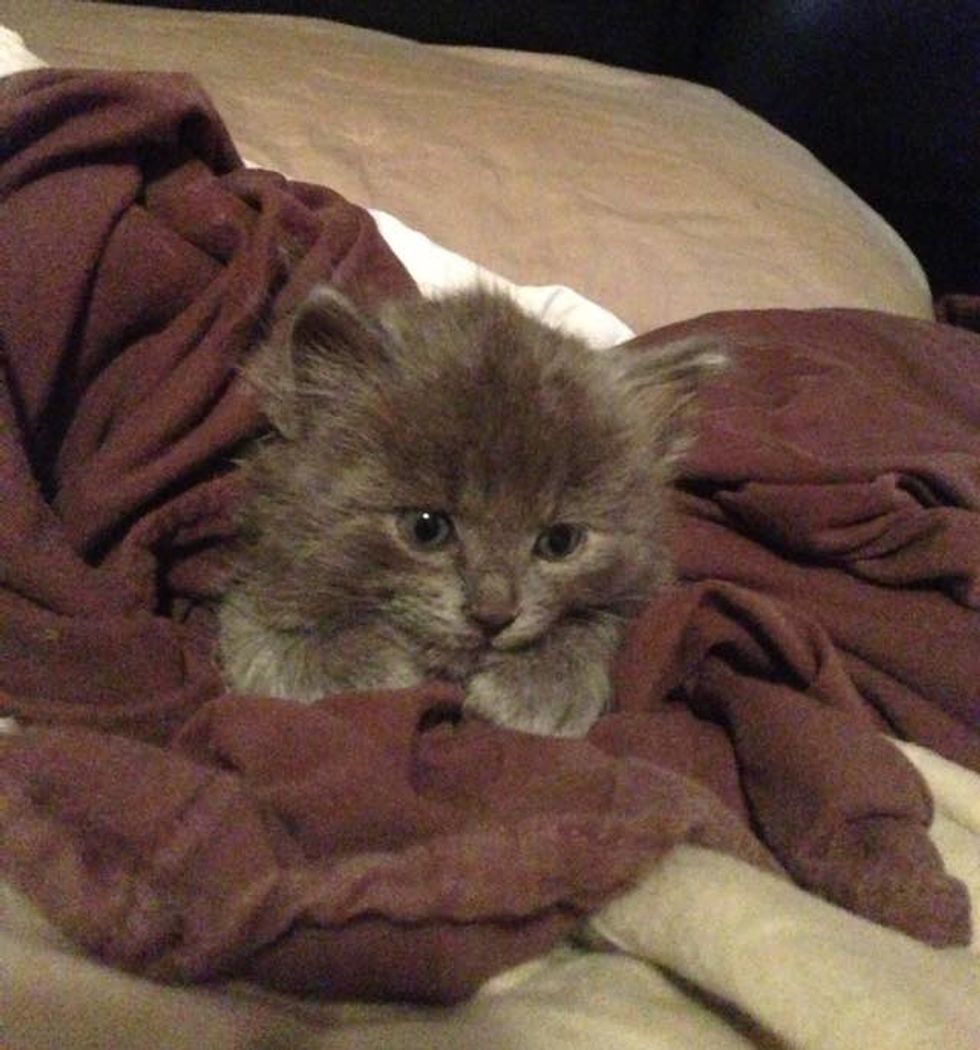 He's turned into a lap kitty!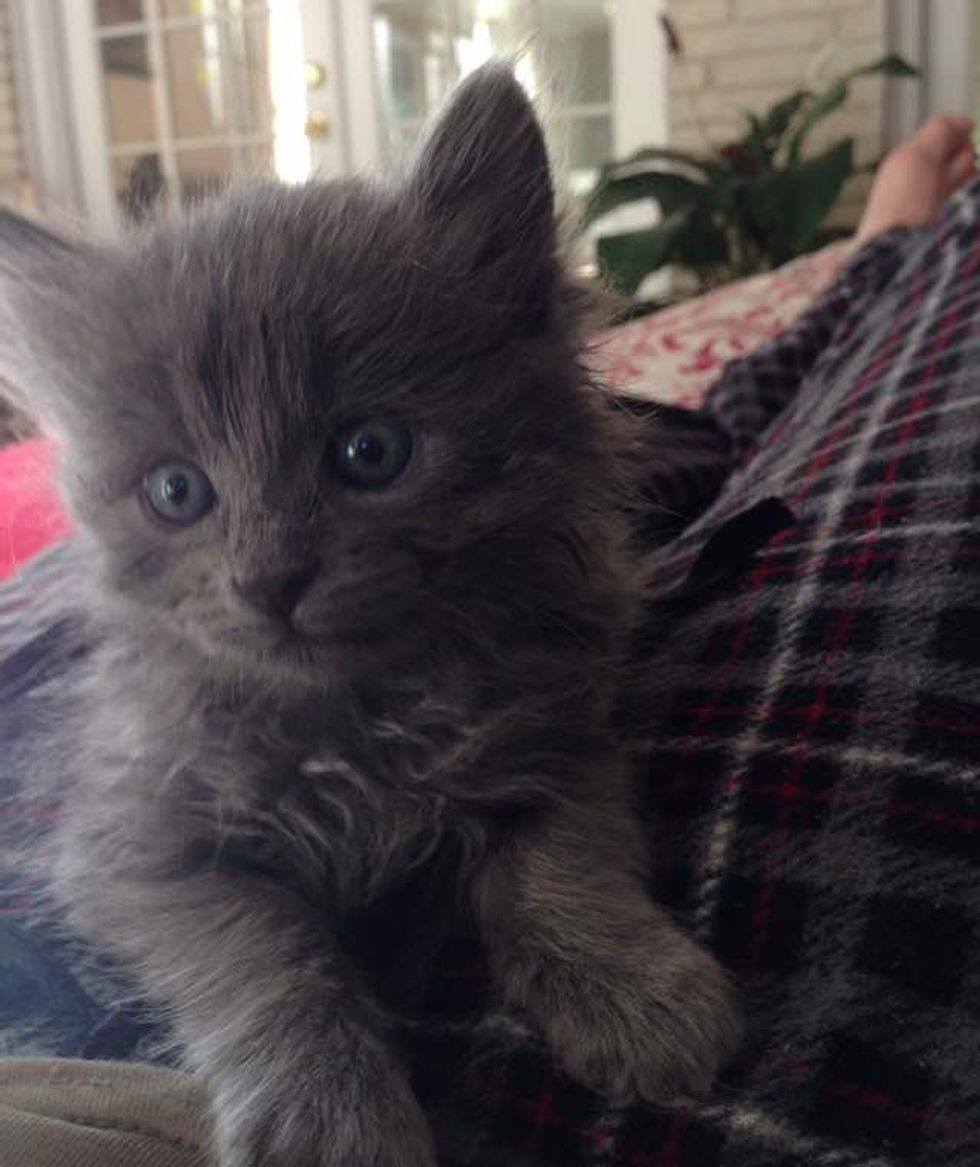 All grown up! He's a fluffy happy cat!