This little fuzzy guy with extra toes on his front paws has had quite a transformation. His name is Batman and he found his human through an unsual channel.
Helen R. wrote on flickr: "It was the strangest kitten-selection experience ever... We rendezvoused with a total stranger at 11pm in a Kroger parking lot ... on a Thursday night. (long story) Getting off the interstate after driving an hour, and trying to spot the right car in the parking lot, it felt like we were involved in some sort of illegal baby trafficking exchange.. but once we were there it felt perfectly normal. The ad said 'polydactyl kittens', and from the cellphone snaps I saw of them, I planned to come home with one of the gorgeous fluffy gray-and-white ones. Instead I came home with this little guy. He was the runt, and rejected by his mom (bottle-fed by a wonderful caregiver). Only his front paws are polydactyl, but he has two cute two-clawed 'thumbs'."
"On the way to the vet on Saturday we decided if it was a boy he would be called 'Batman'... He is just the bestest boy. we've just been fostering kittens, and he protects them like they were his own," said Helen.
Then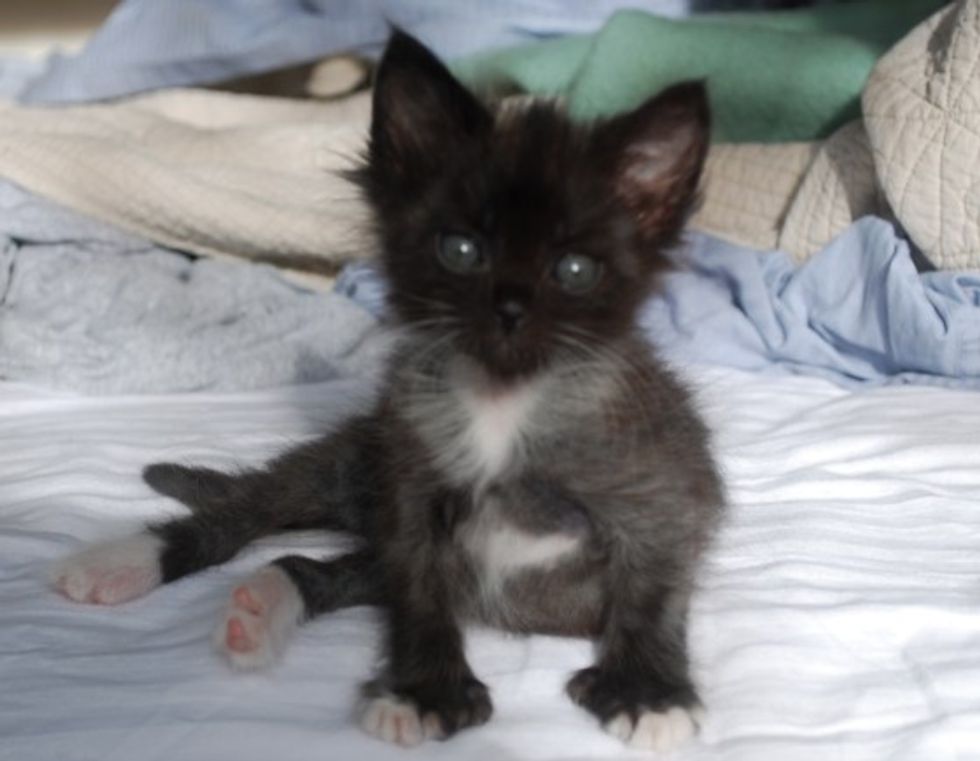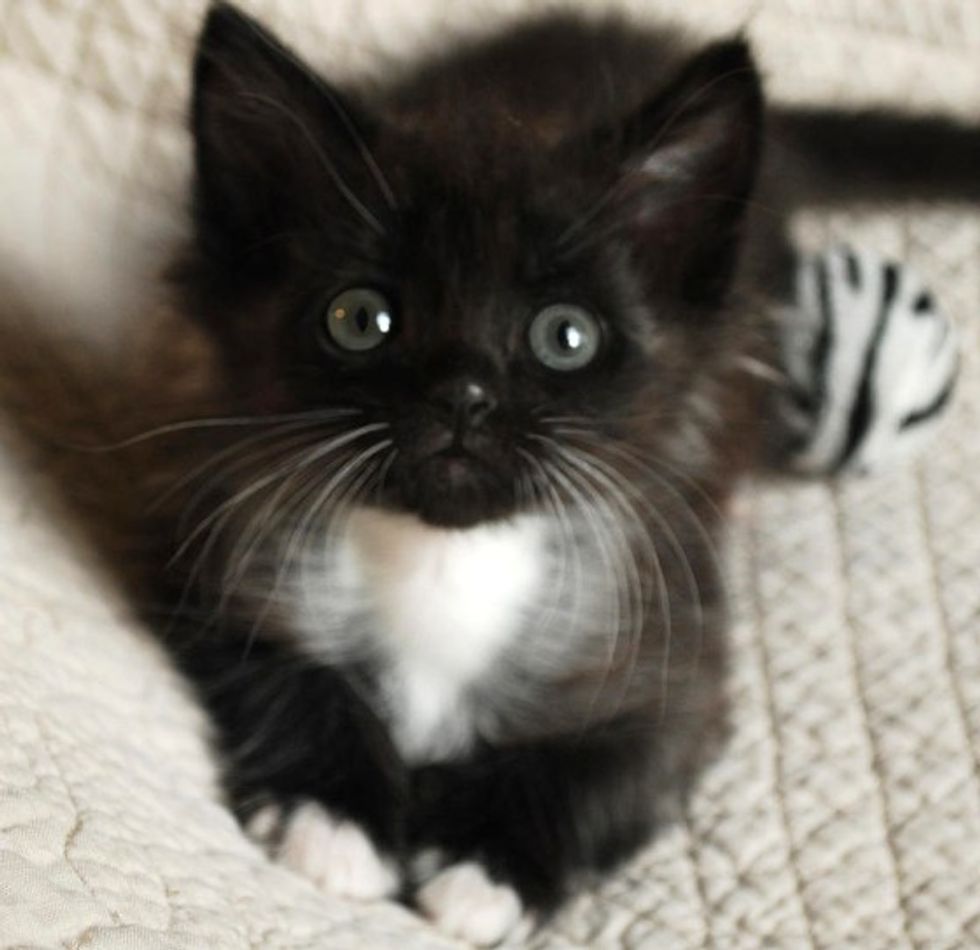 Now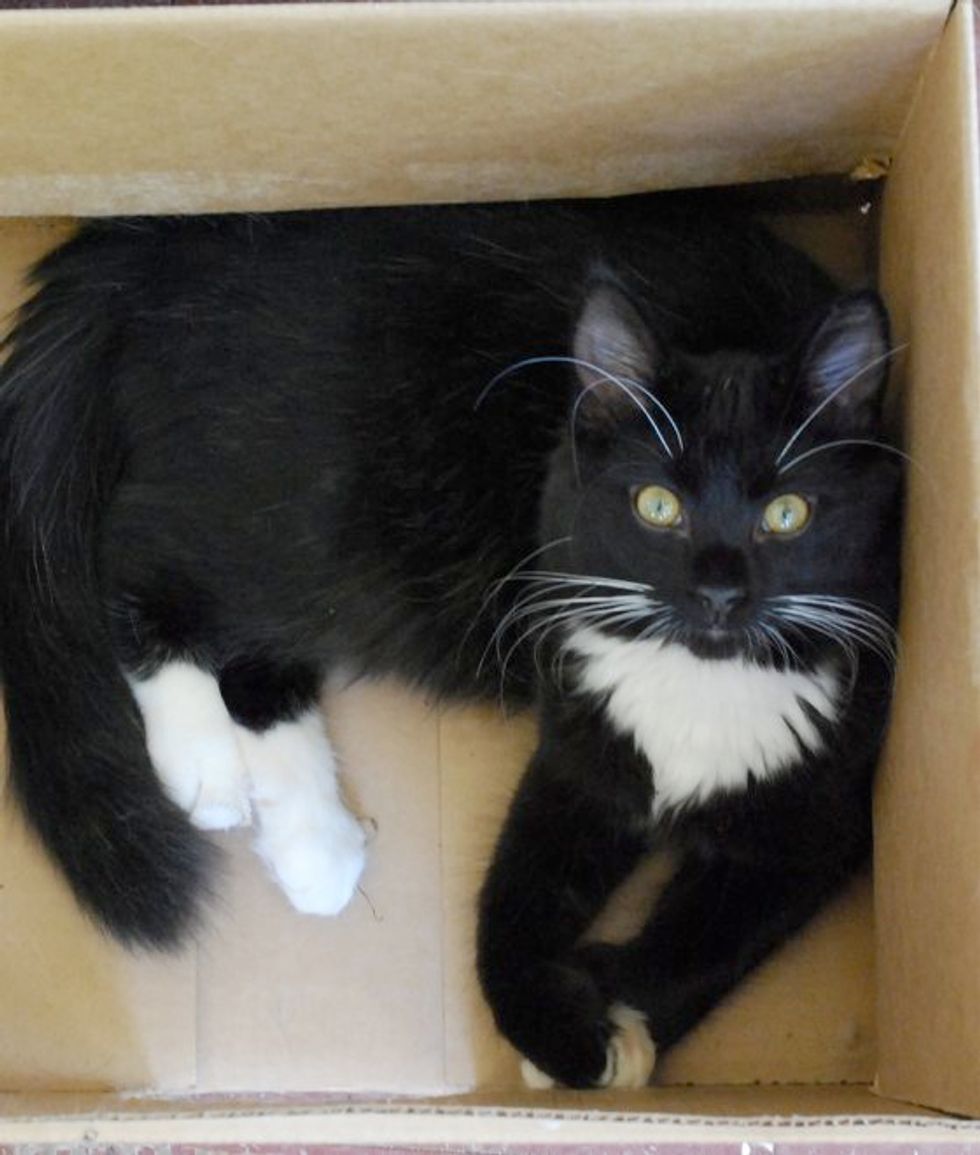 Photos by ©Helen Rogers (flickr: catkisses123).