Right around when Hurricane Sandy hit the east coast, Stephanie Seiler, an avid animal rescuer and fosterer, received an email from a kind woman from Brooklyn, New York about a few kittens she rescued. "The kittens were wet and cold and the storm was picking up, so she took them in. She is headed out of town and needs someone to care for them while she is away," Stephanie wrote on her blog.
They were about a week and a half old when they arrived at the Big City Little Kitty foster home. Their eyes hadn't opened and both weighed in at a little over 5 oz. The little black and white kitten was not in very good shape, so Stephanie gave the kitten fluids every two hours to nurse the little one back to health. "Kittens this young really struggle to make it without their moms, I'll do my best," Stephanie added.
Two rescue Sandy kittens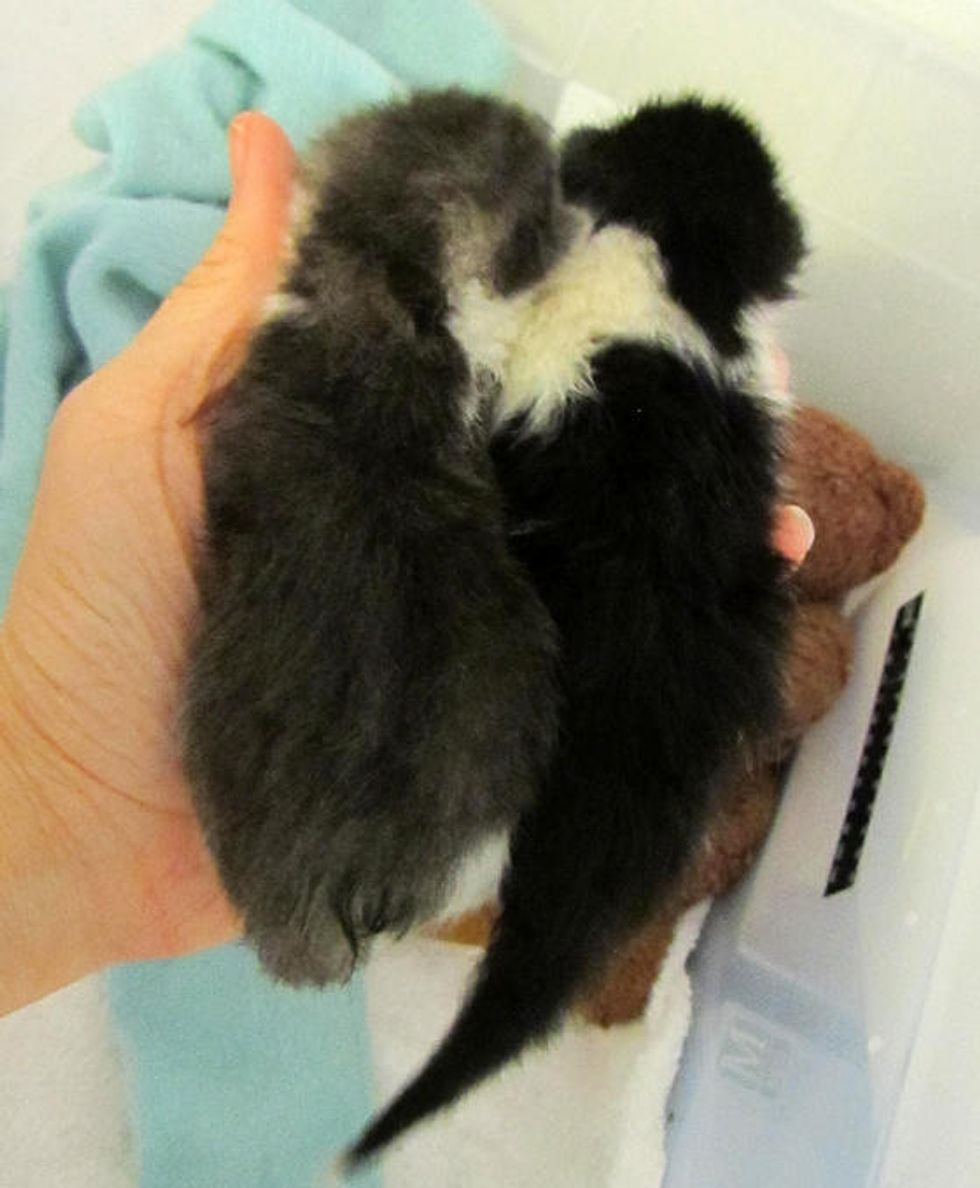 Nursing on their Ted-E-Bear nanny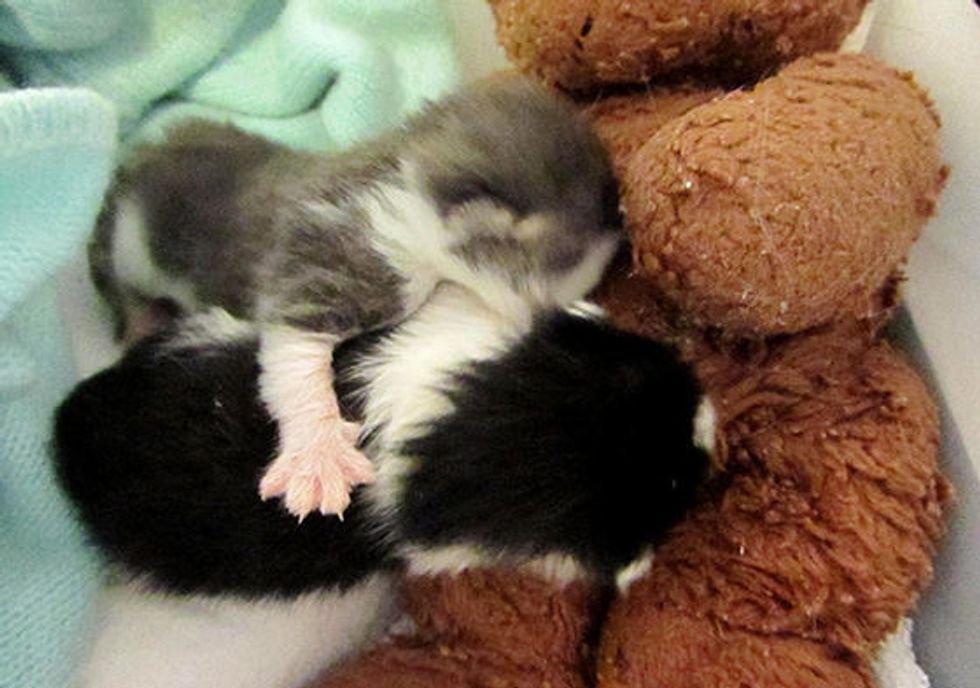 Eyes opened! Seeing the world for the first time.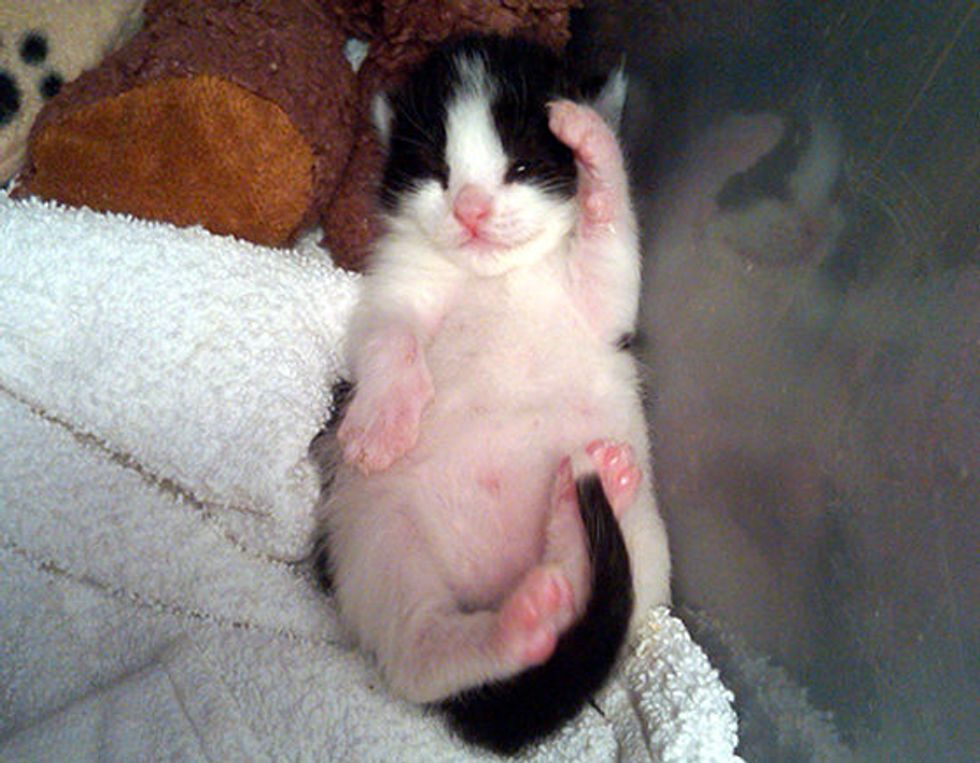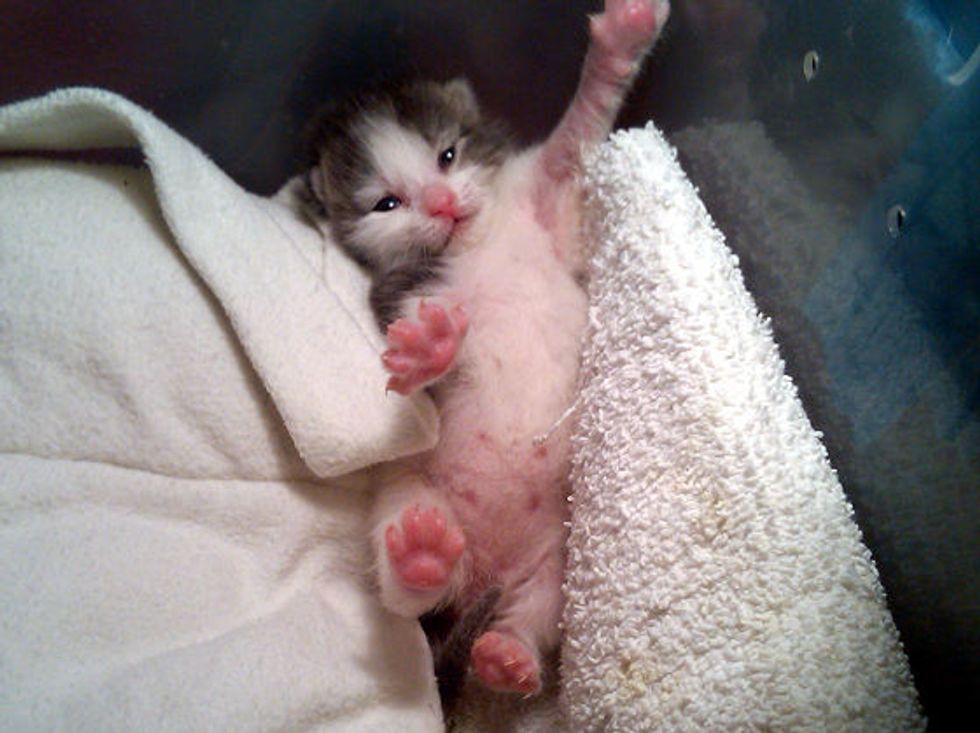 Sandy kitties, full of love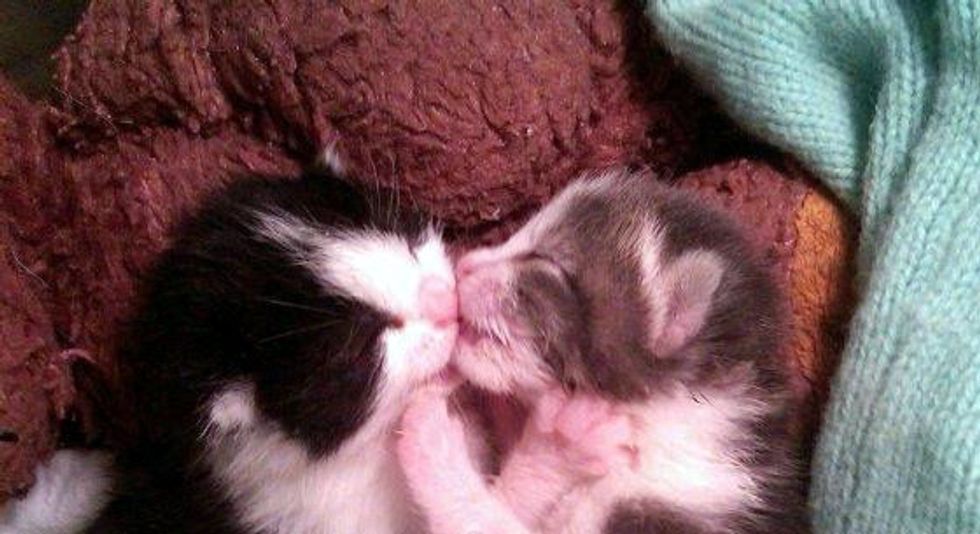 Photos courtesy of Stephanie Seiler, Full story at Big City Little Kitty.