A tortie cat named Latte became the surrogate mother to an orphan baby goat and showered her with love, care and lots of snuggles.
"Mocha was orphaned at birth and came to live with us for her first week of life until she was strong enough to return home," said S Horten who bottle fed Mocha, but what she didn't expect was that after every bottle, Latte the cat would help clean Mocha up and watch over the kid like her own.
Latte (cat) became Mocha's surrogate mom.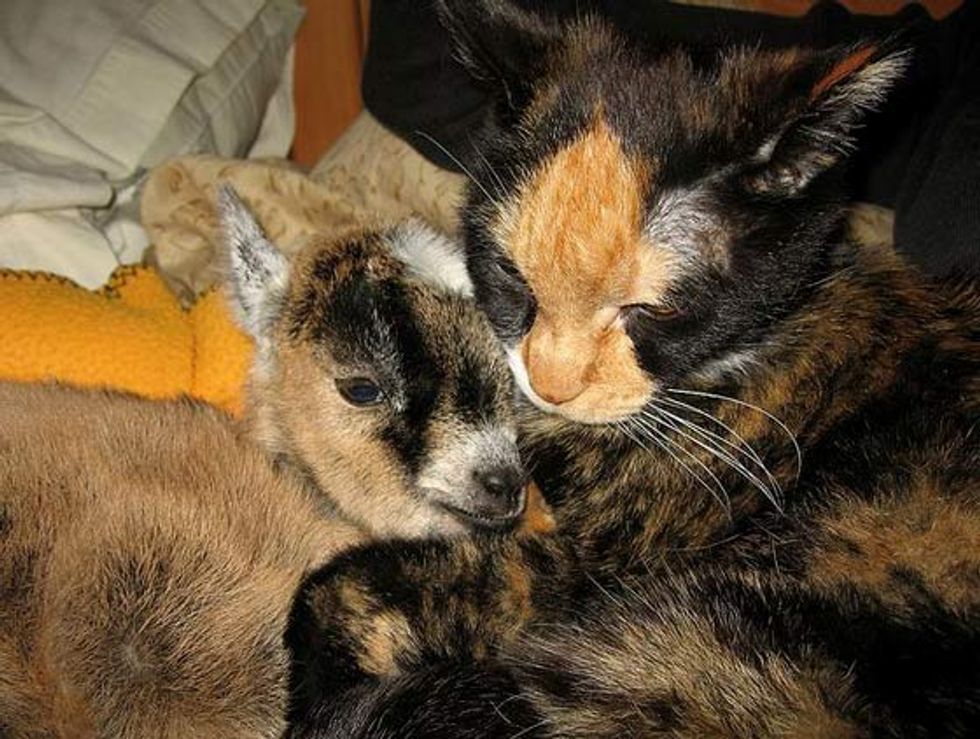 She helped clean up the kid after every meal and watched over the baby goat like a mother.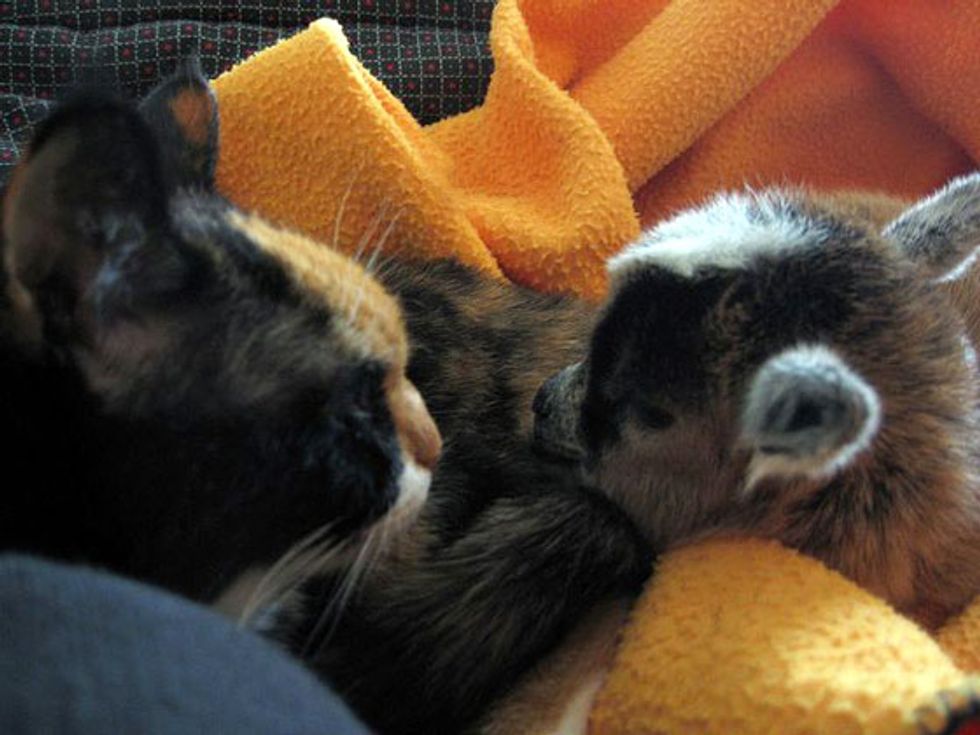 Photos by ©S Horten.