A kind woman had been feeding two stray sisters until one day they surprised her with their eight tiny fur babies on her patio.
Meet mama Artemis (left) and mama Apollo (right).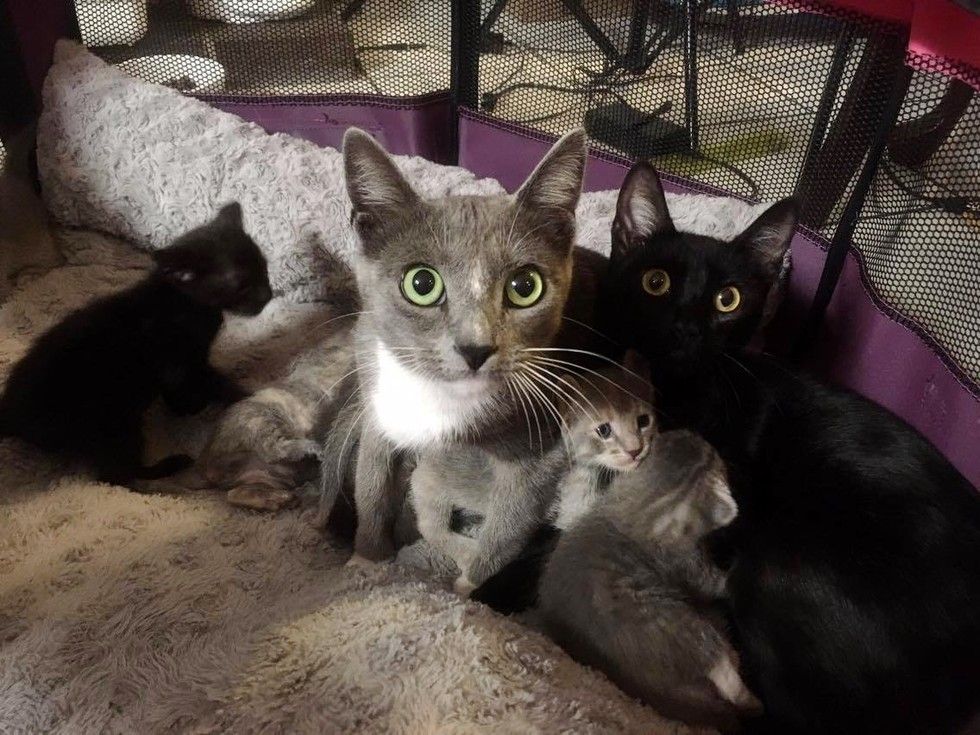 Courtesy: Mini Cat Town
Thoa, Thi and Tram Bui of Lilo the Husky took in a furry family of 10 - two mama cats and their 8 fur babies.
A kind woman, a caregiver to homeless cats, found the two sister cats when they came to her for food. After feeding them for awhile, they decided to bring their precious babies to meet her on her patio. "They both have 4 kittens each, making a total of 8 kittens," Bui told Love Meow.
"They definitely picked the ideal place to move their kittens to safety."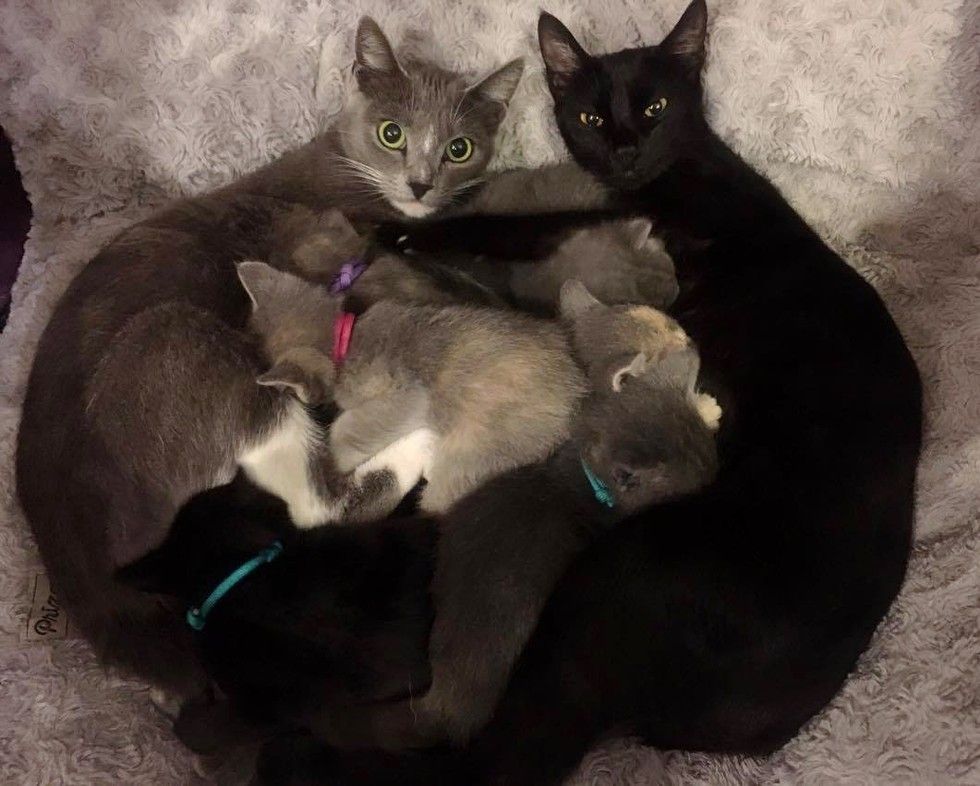 Courtesy: Mini Cat Town
The kind lady took all of them into her home and called Bui. "She already had her hands full with 6 cats, so she contacted us for help. We just took them in!"
Meet Reese, Salem, Stella, and Phantom! Mama Apollo's babies.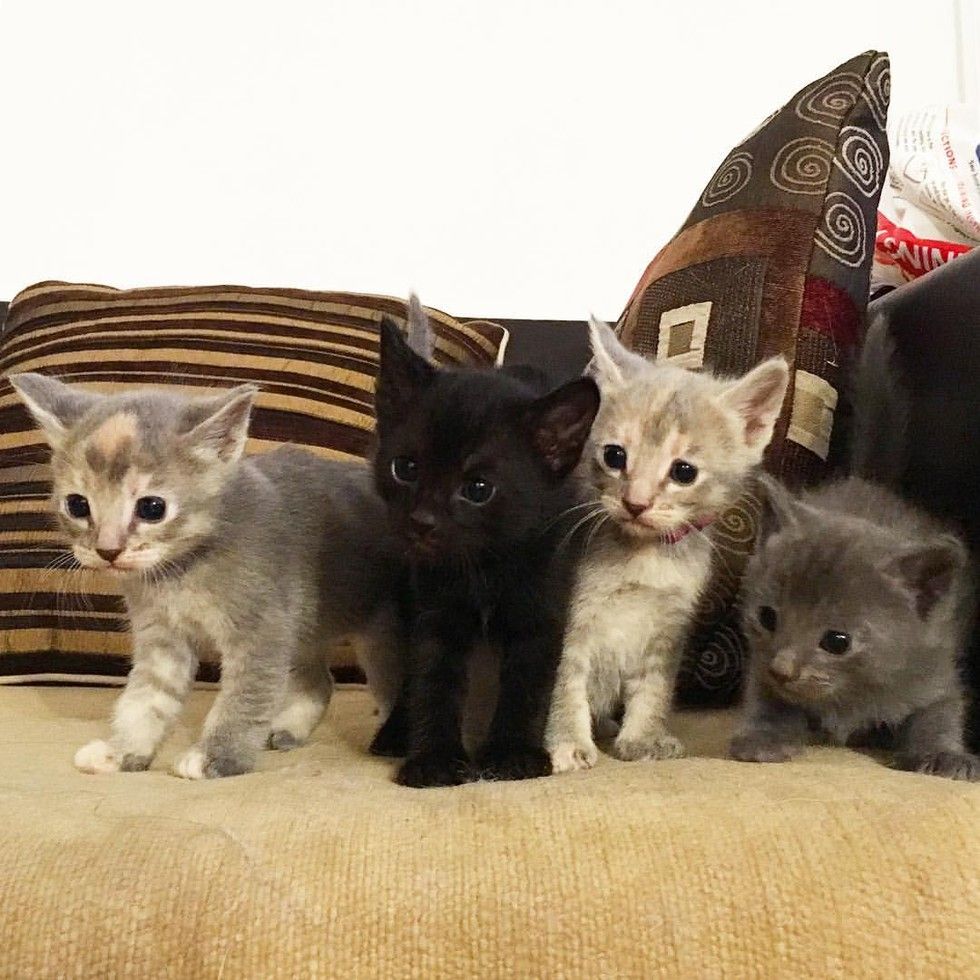 Courtesy: Mini Cat Town
Meet Jack, Kit Kat, Wendy and Casper. Sweet mama Artemis' babies.
They are about a week younger than the kittens from their aunt's litter.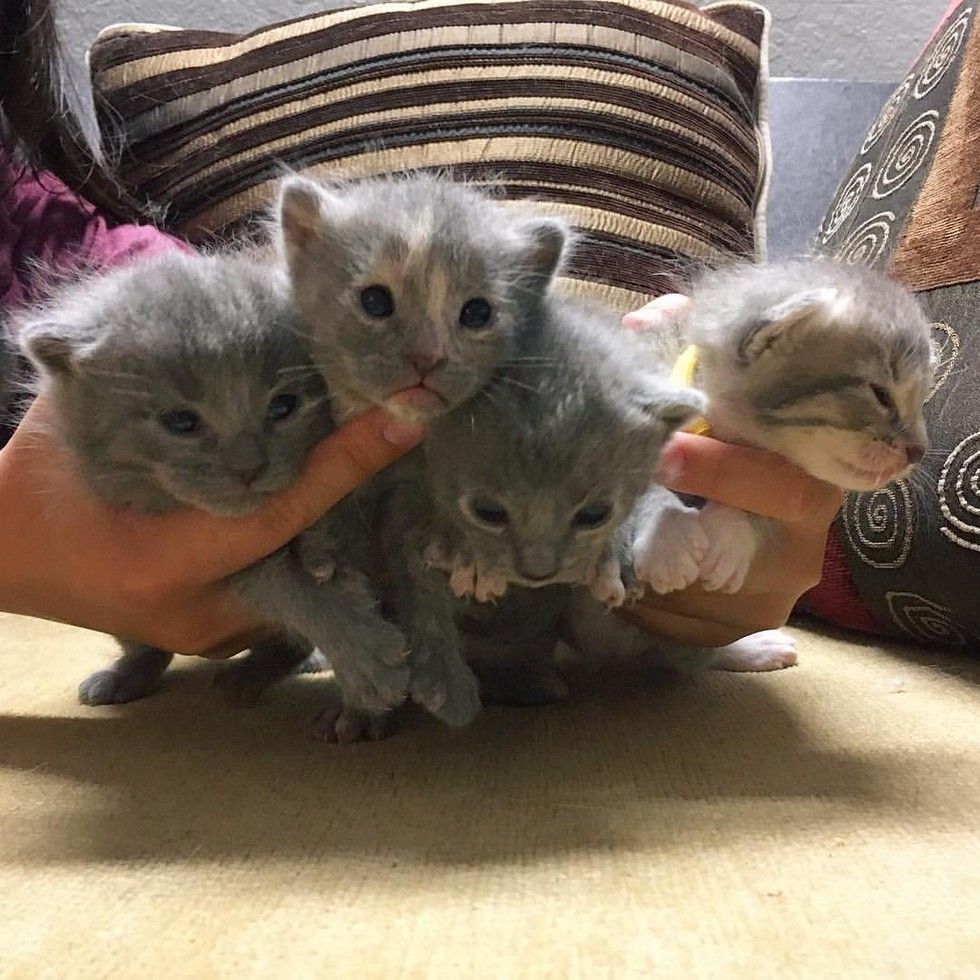 Courtesy: Mini Cat Town
"We aren't sure how they came to be strays, but they are really friendly," Bui said.
Wendy and Casper are still learning to walk.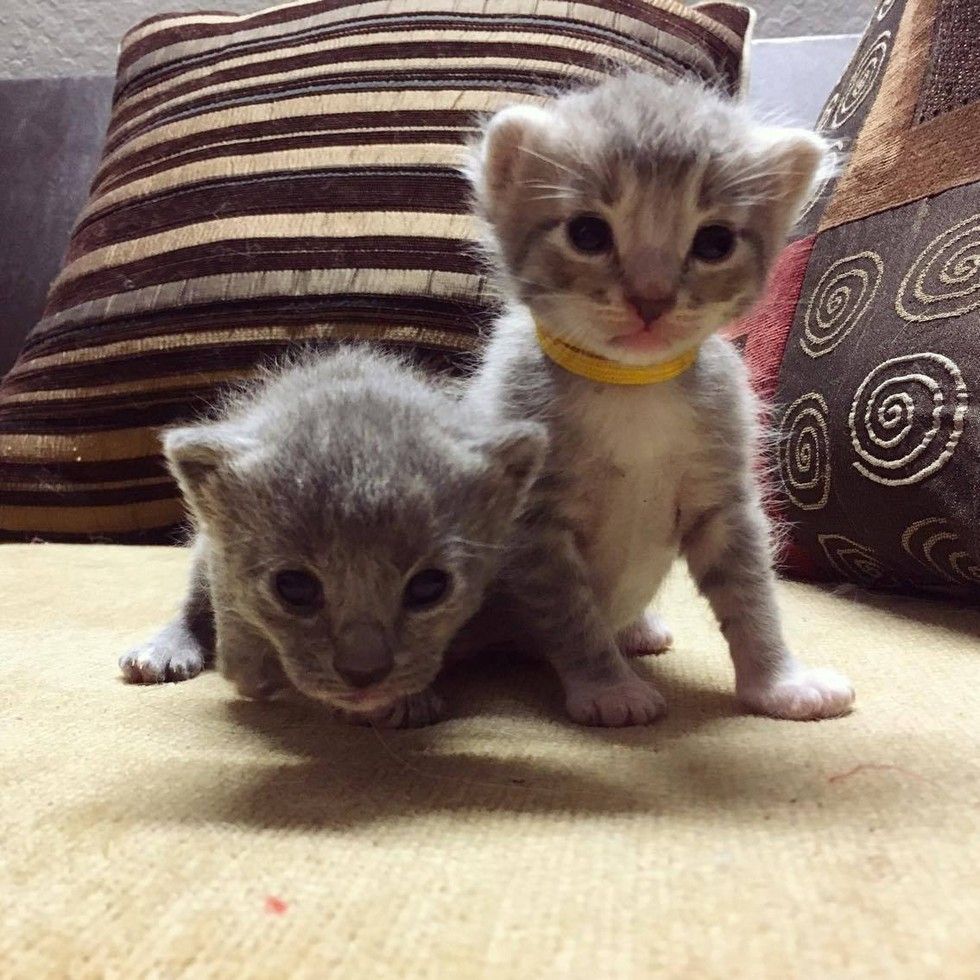 Courtesy: Mini Cat Town
"Sometimes they hug each other while feeding their babies, they also take turns feeding each others babies while the other is taking a break or eating," Bui told Love Meow.
The two mamas give all eight of them their unconditional love.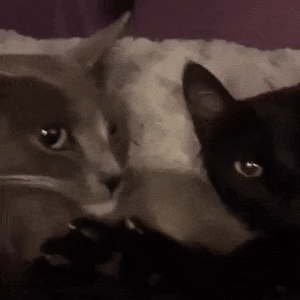 Courtesy: Mini Cat Town
Two beautiful feline mothers found the perfect person to get them to a safe place to raise their babies. Now the family of 10 is purring up a storm in their foster home.
"Our house is exploding with cuteness right now!"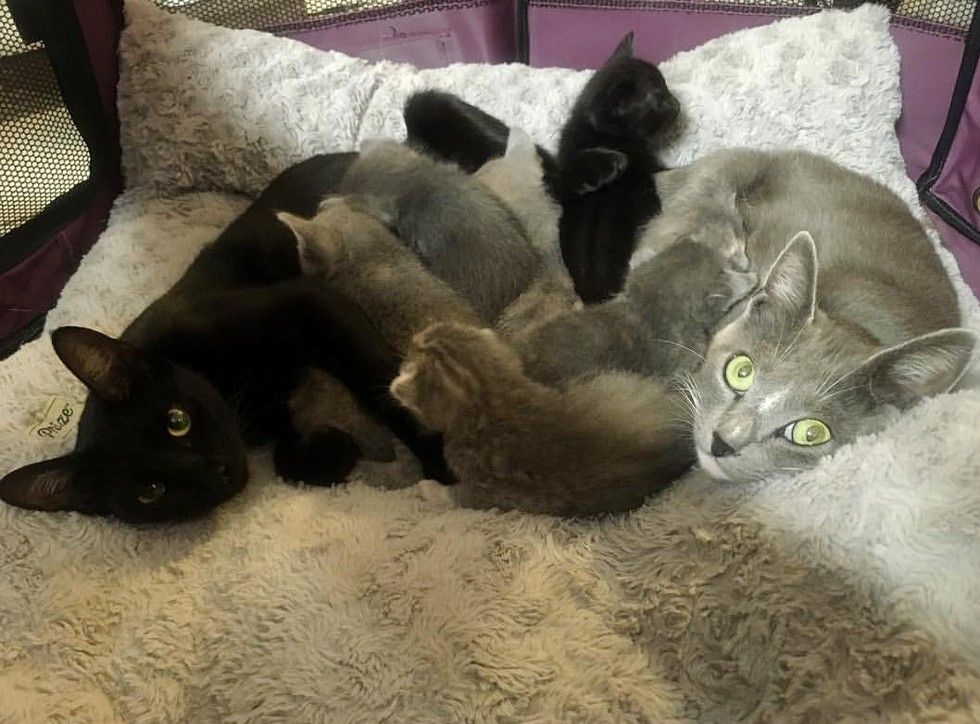 Courtesy: Mini Cat Town
Updates:
All the kittens have been adopted!
Mini Cat Town
The two bonded mamas also found their forever loving home together!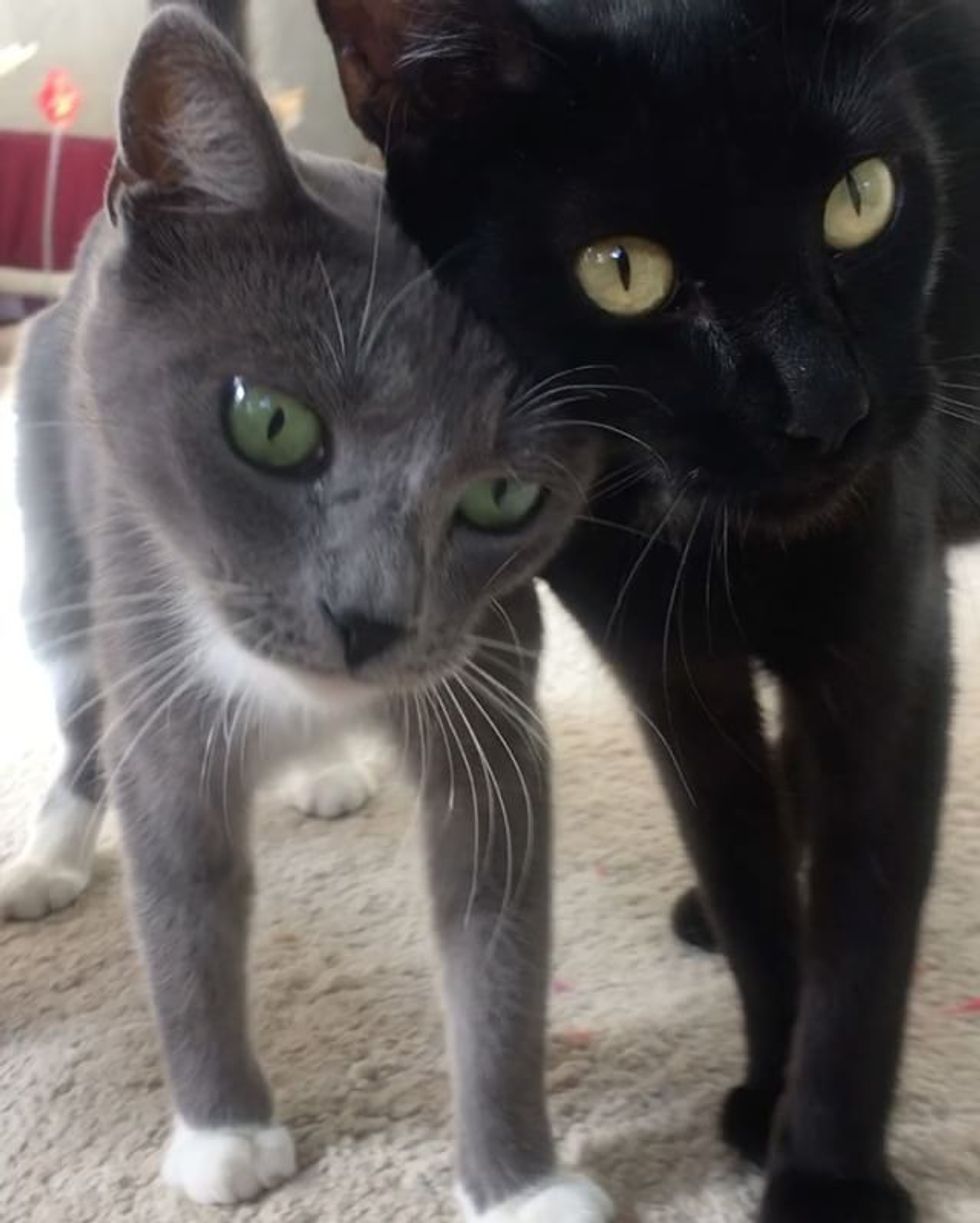 Mini Cat Town
Share this story with your friends. Follow Mini Cat Town on Facebook or Instagram.
Related story: Kittens Found Wrapped Around Their Trembling Sister, Keeping Her Safe