This is the reason why adoptions can change lives!
When a volunteer went to visit this little kitten yesterday at the Guadalupe County Humane Society in Seguin, Texas, this is what he saw...
"Can I come home with you?"
It's impossible to resist those eyes!!
"This handsome fellow is Montana! He gets along with other kittens and whenever someone crosses his path he is not shy about asking for attention," the shelter wrote.
Once Montana got the volunteer's attention, this happened... "Could you take my roommate Ellie too?" Montana is like a protective brother to her.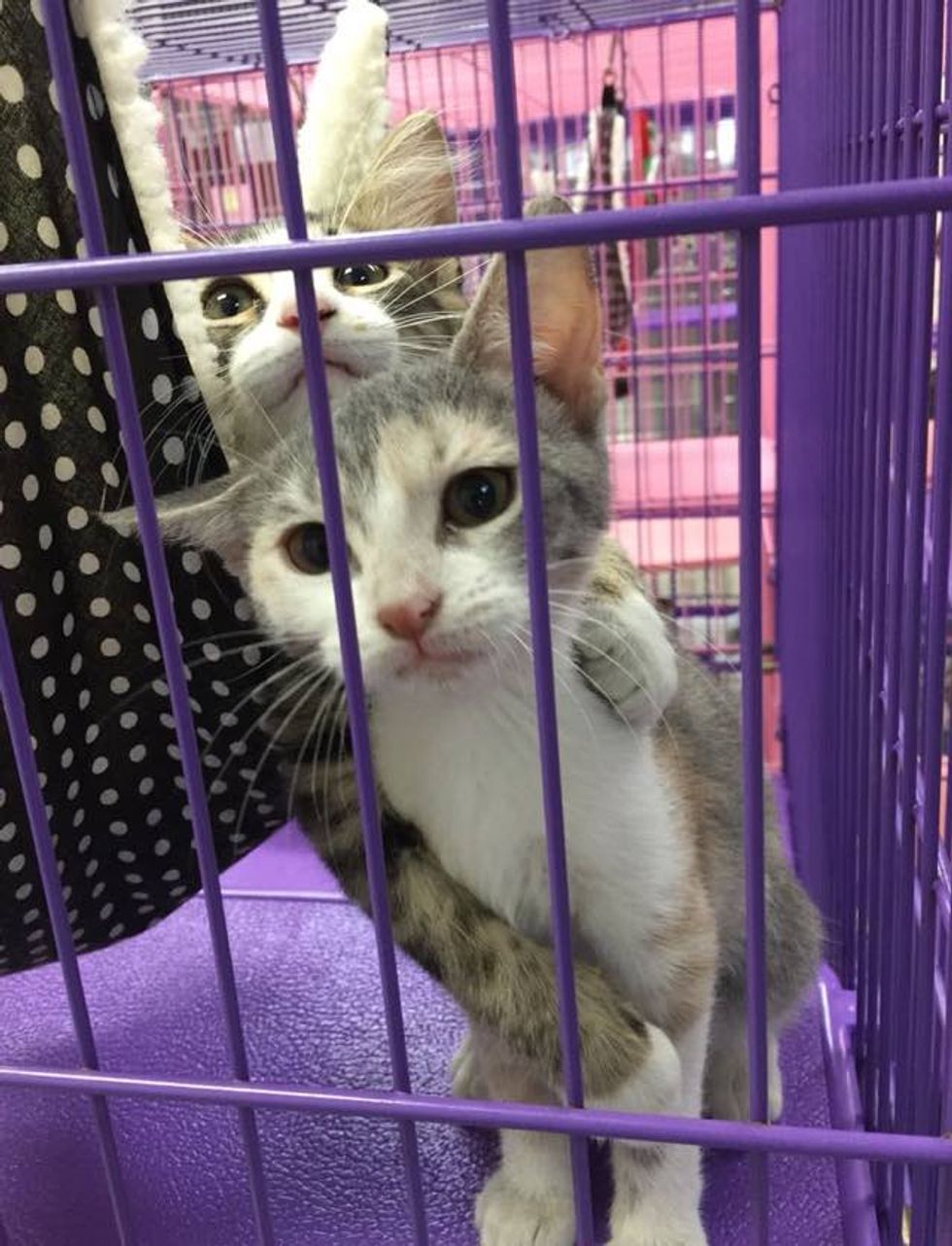 Little Montana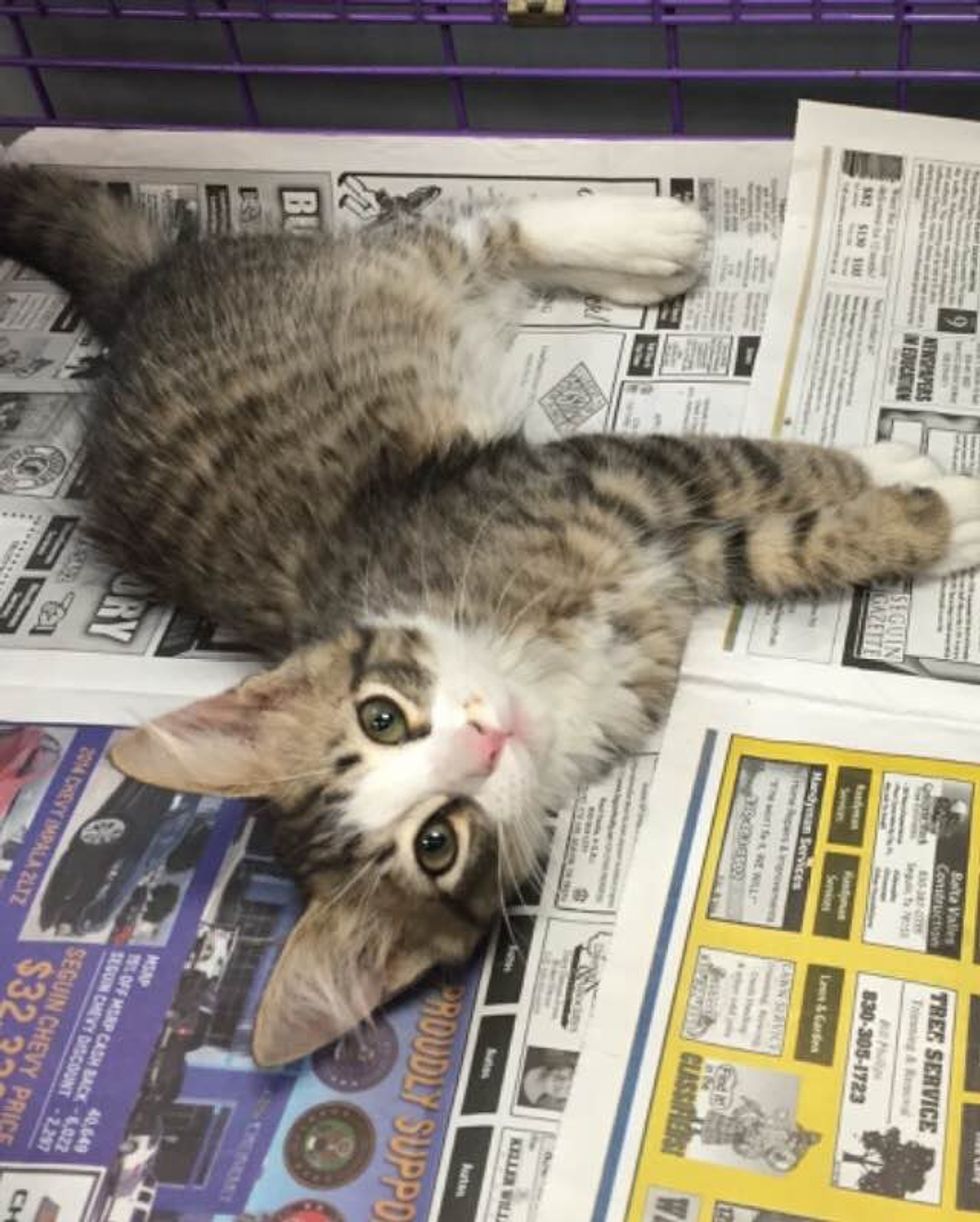 Little Ellie!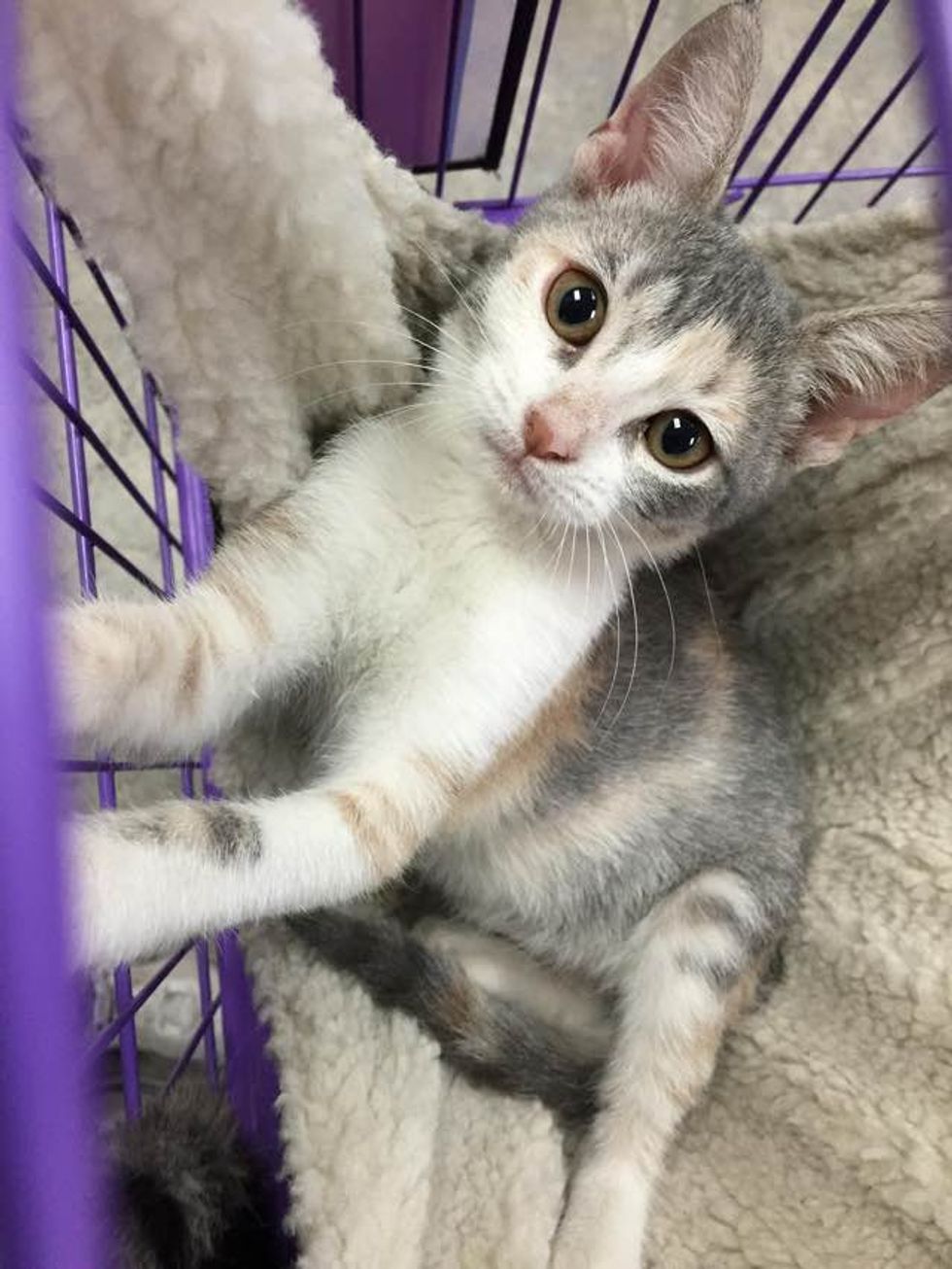 Share this story and help Montana and Ellie find a forever home!