These lucky humans get to work in their office with cats around. With so many adorable fluffy kitties, I probably wouldn't get much done, but the stress level would surely be down to zero.
[Scroll down for video]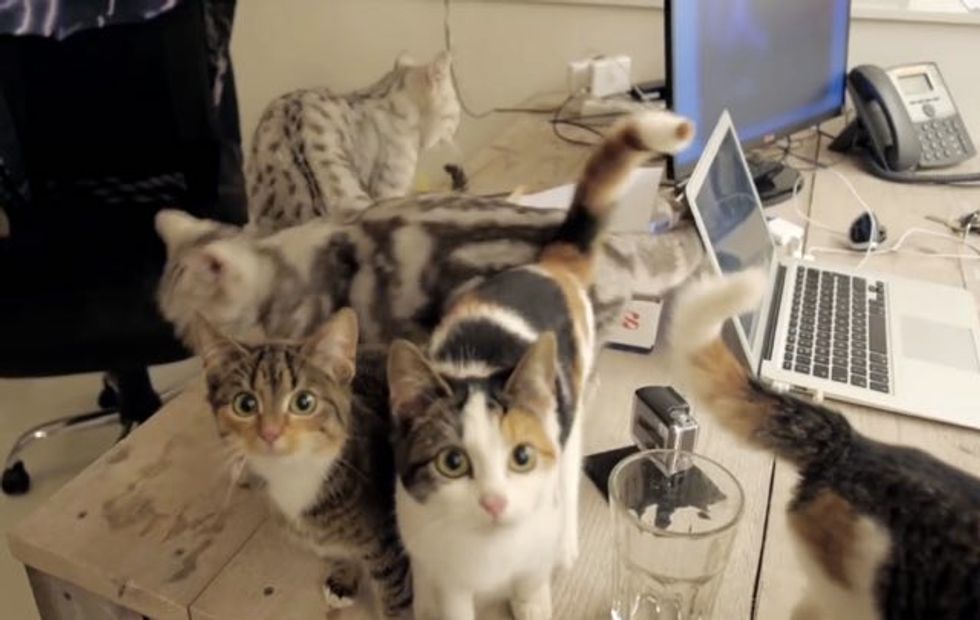 "Cats want their hard working humans' undivided attention. If not serviced immediately this may result in serious consequences… Meowing thru calls, screen blocking, keyboard naps...." Poopycat wrote via YouTube.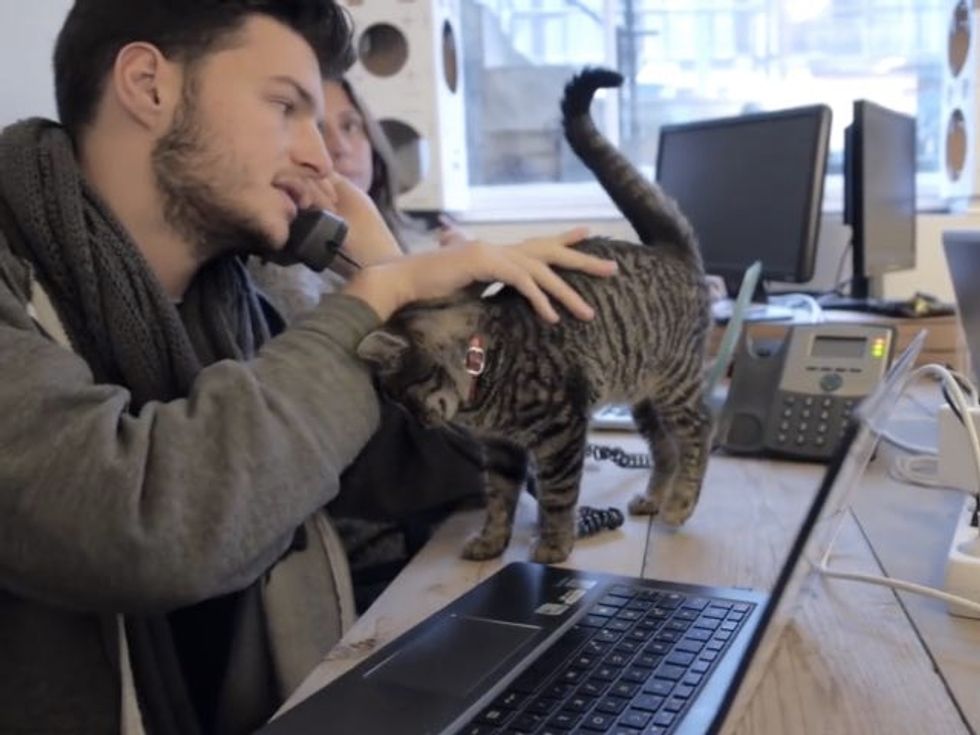 "At the end of the day though, we love the crazy catmosphere at our office and we would not want it any other way! We decided to make a short video of a regular office day to show cat lovers around the world how awesome cats can be in an office environment!"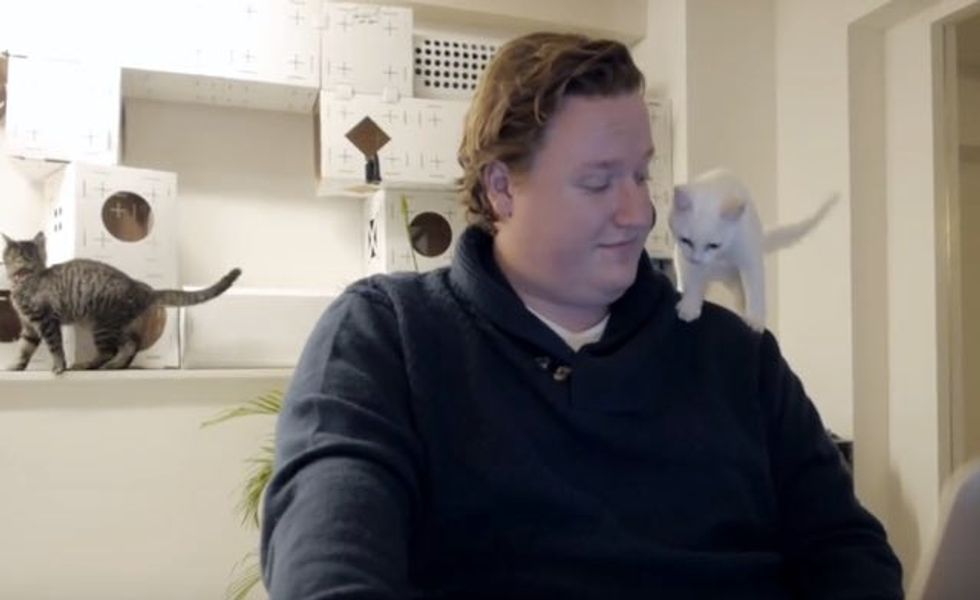 "Pay attention to me meow!"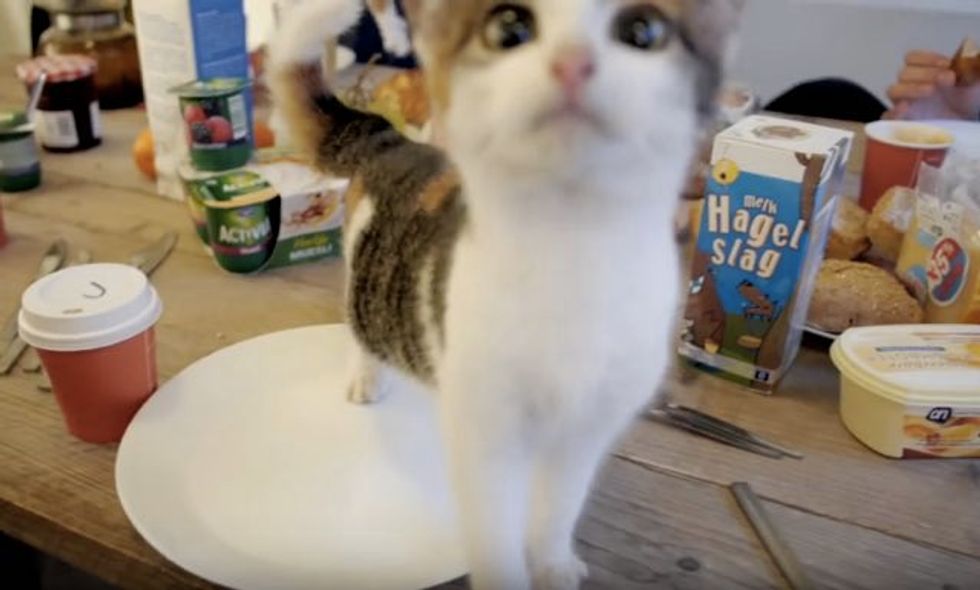 Watch this cute video: