This is what a second chance can do. Meet Benson and Kansas! They were very tiny and hungry when taken into their foster home. With a lot of love, plenty of food, and a comfortable home, the two wee kittens have really come around!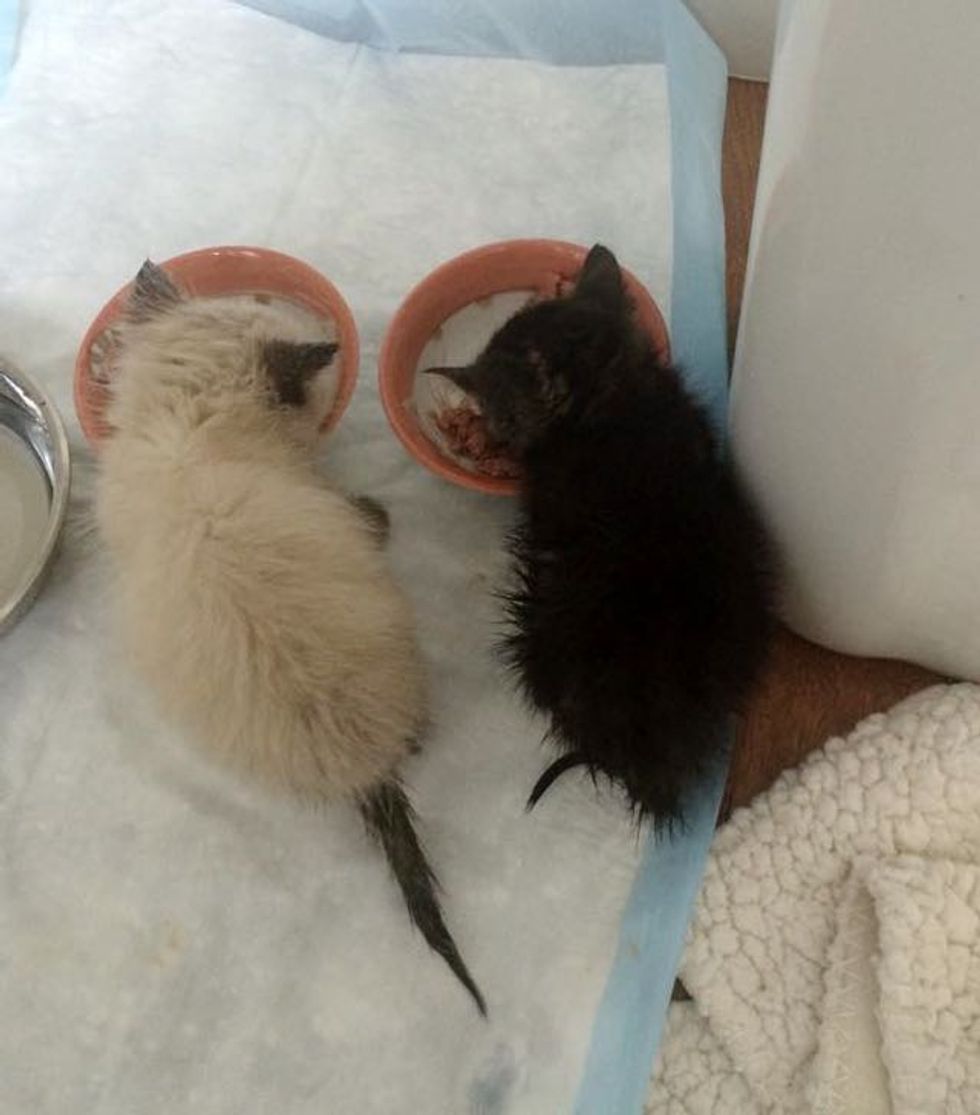 Benson and Kansas were saved from a shelter that couldn't keep them. Saving Grace Rescue located in San Francisco learned about the kittens' situation and went to the rescue. "They were sick kittens on the euthanasia list. They looked pretty awful, but they are doing great now," the rescue group said.
[Scroll down for video]
Benson and Kansas, two fuzzy little kittens, first day in their foster home!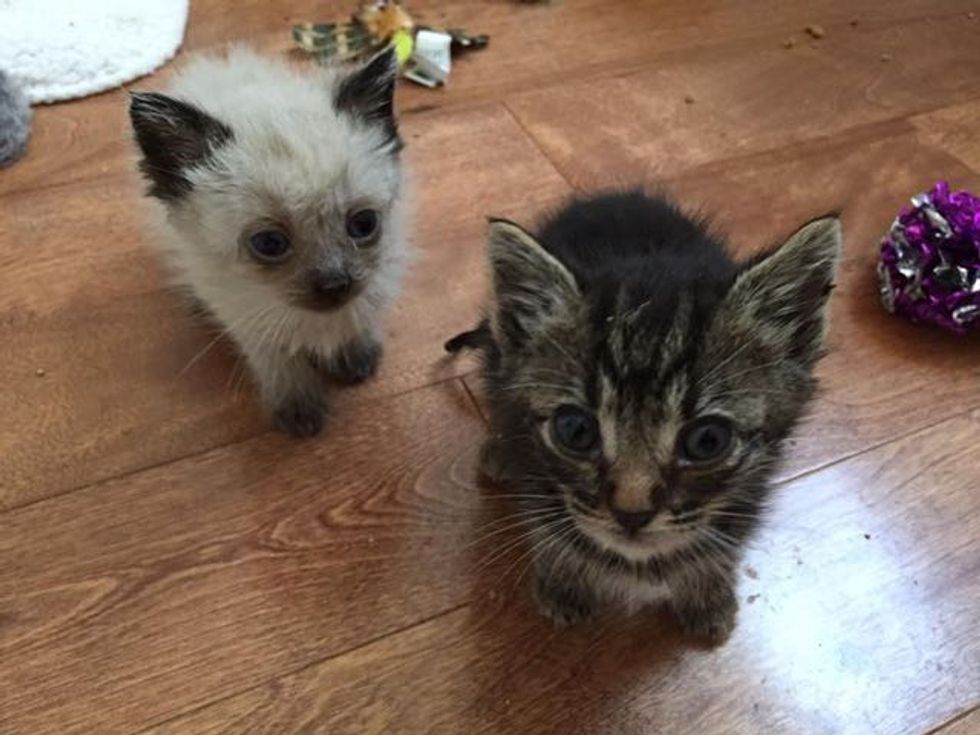 Look at the difference in just a few days!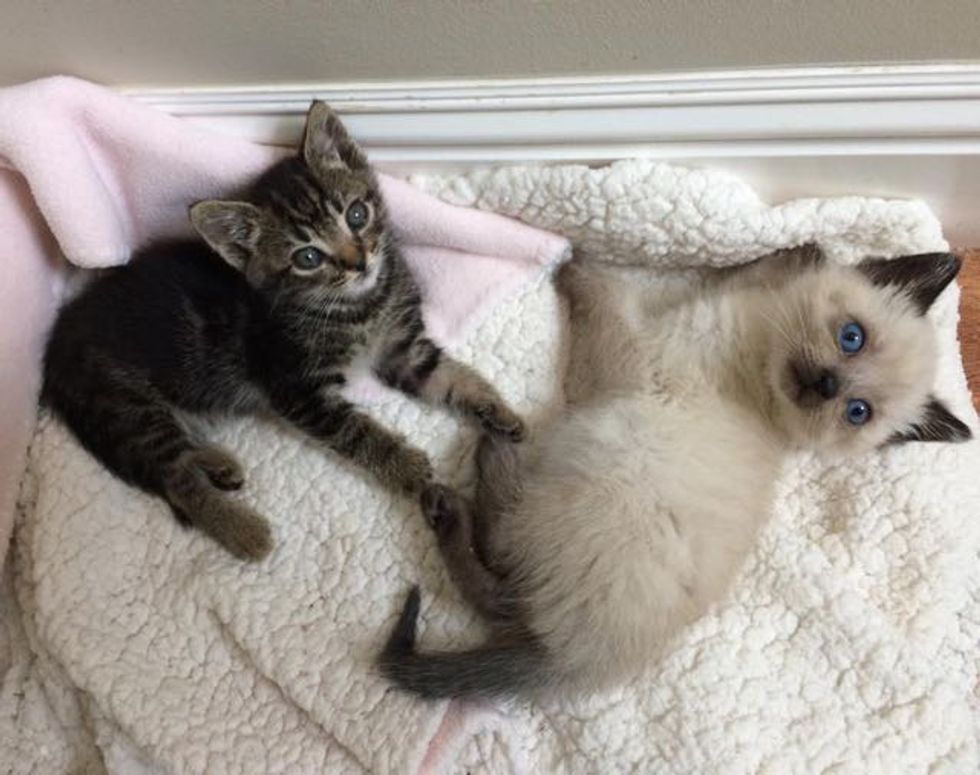 Benson and Kansas fleeing the scene of the 'crime'.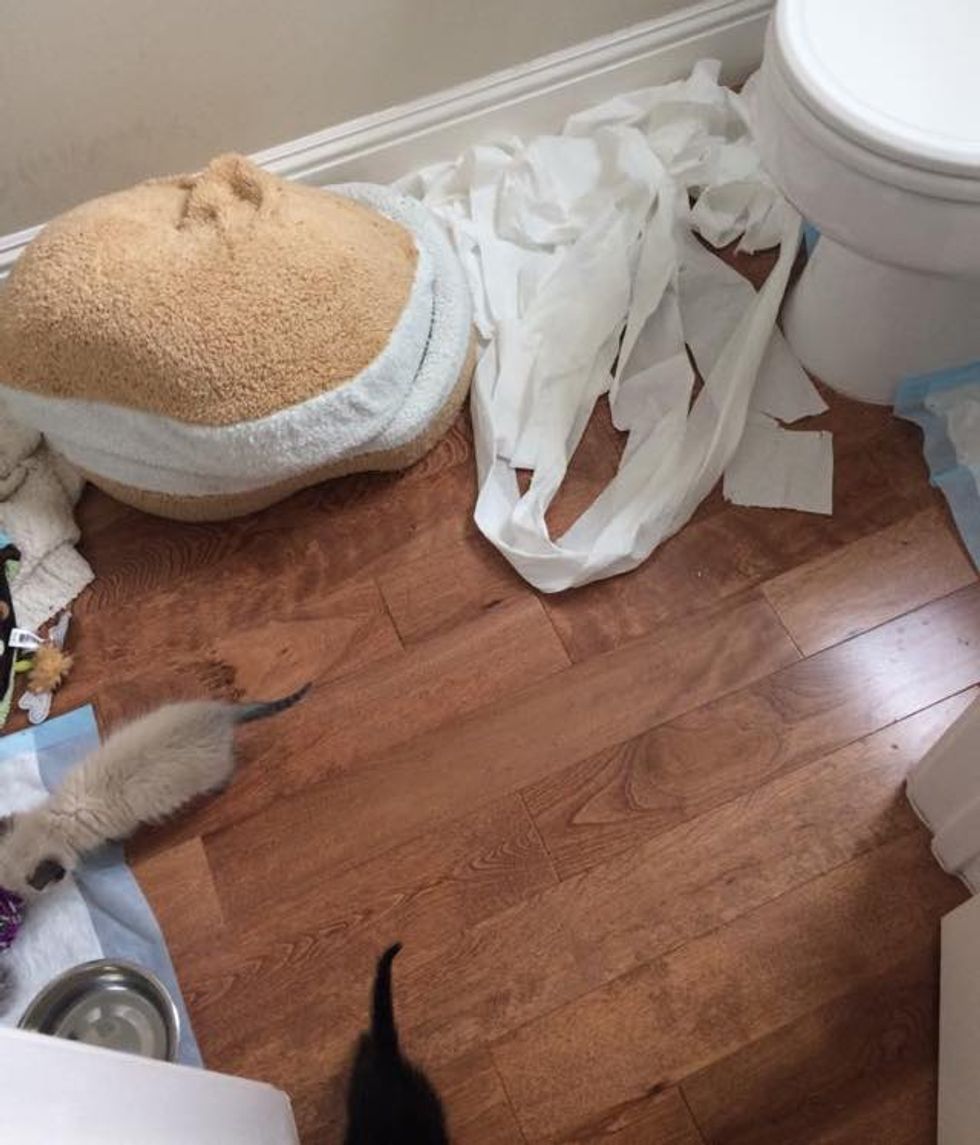 Relaxing post toilet paper destruction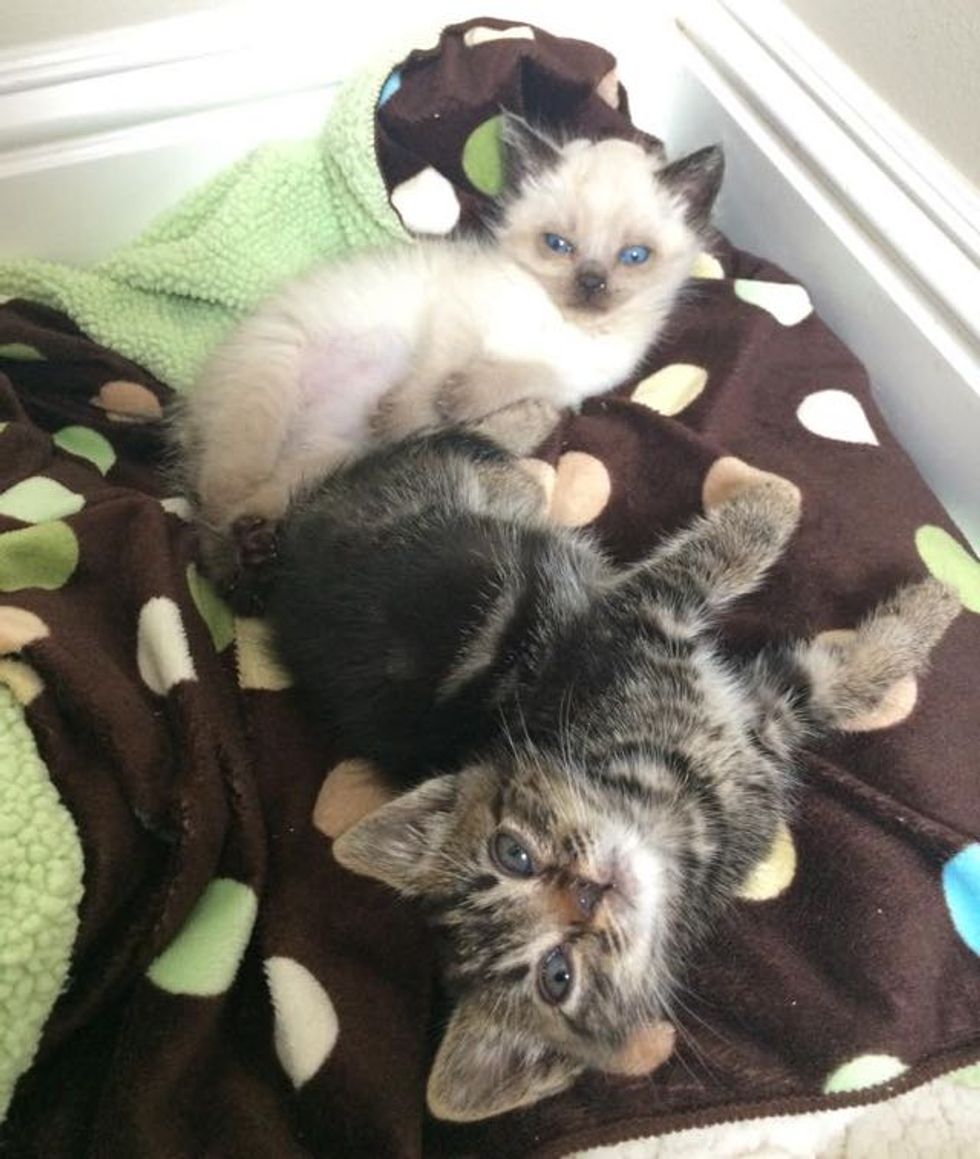 These two best friends can't wait to go to their forever home together!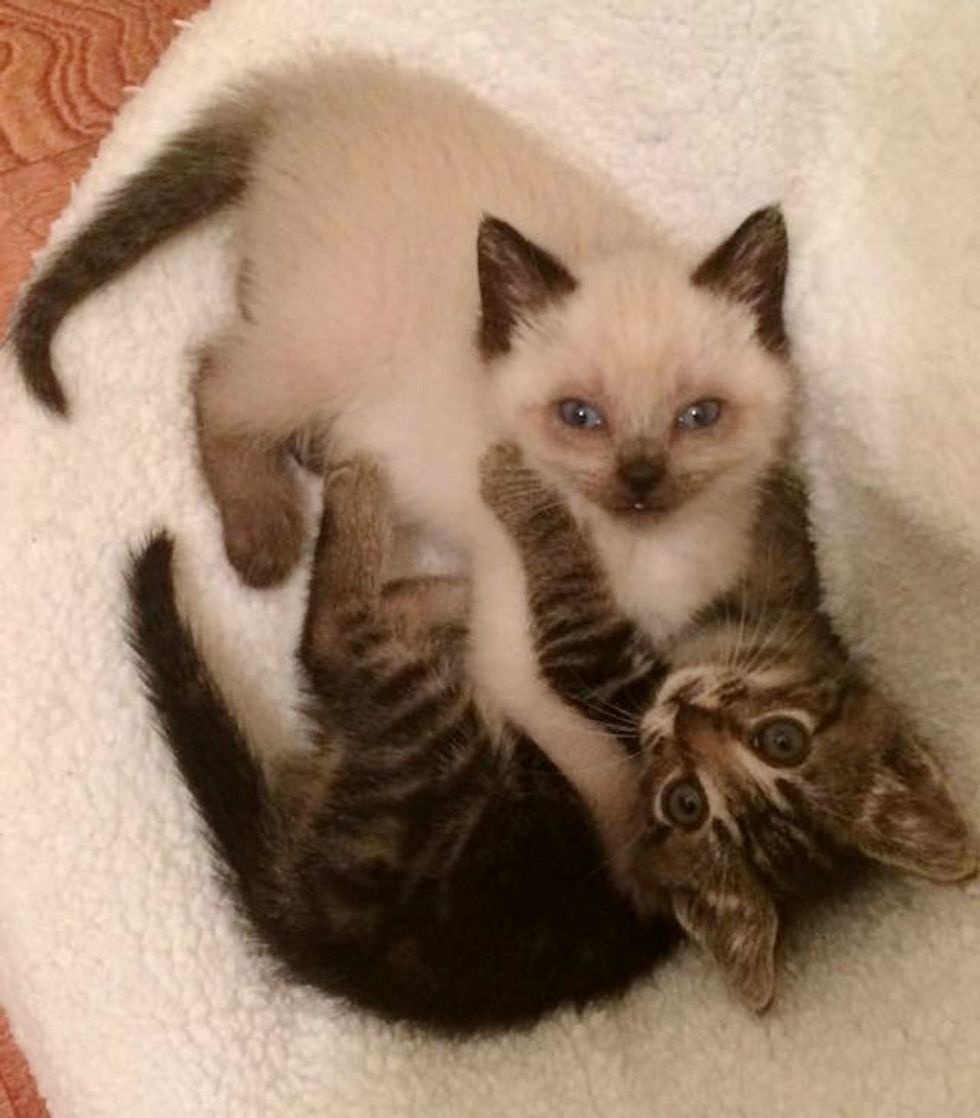 Watch them play with their first ball toy:
Share this story and help Benson and Kansas find their loving home!