A little stray cat snuck into a house and decided she would make it her home.
"This little lady snuck in through an open door during a party I had this weekend," the human wrote via reddit.
"(This is) when I got her or she got me, rather."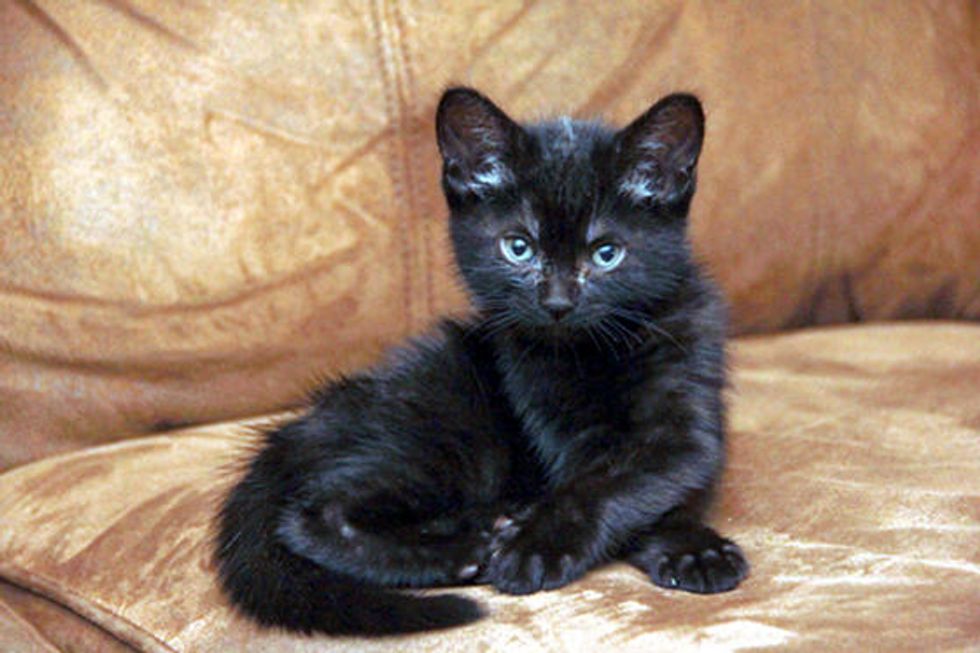 "This is my life now."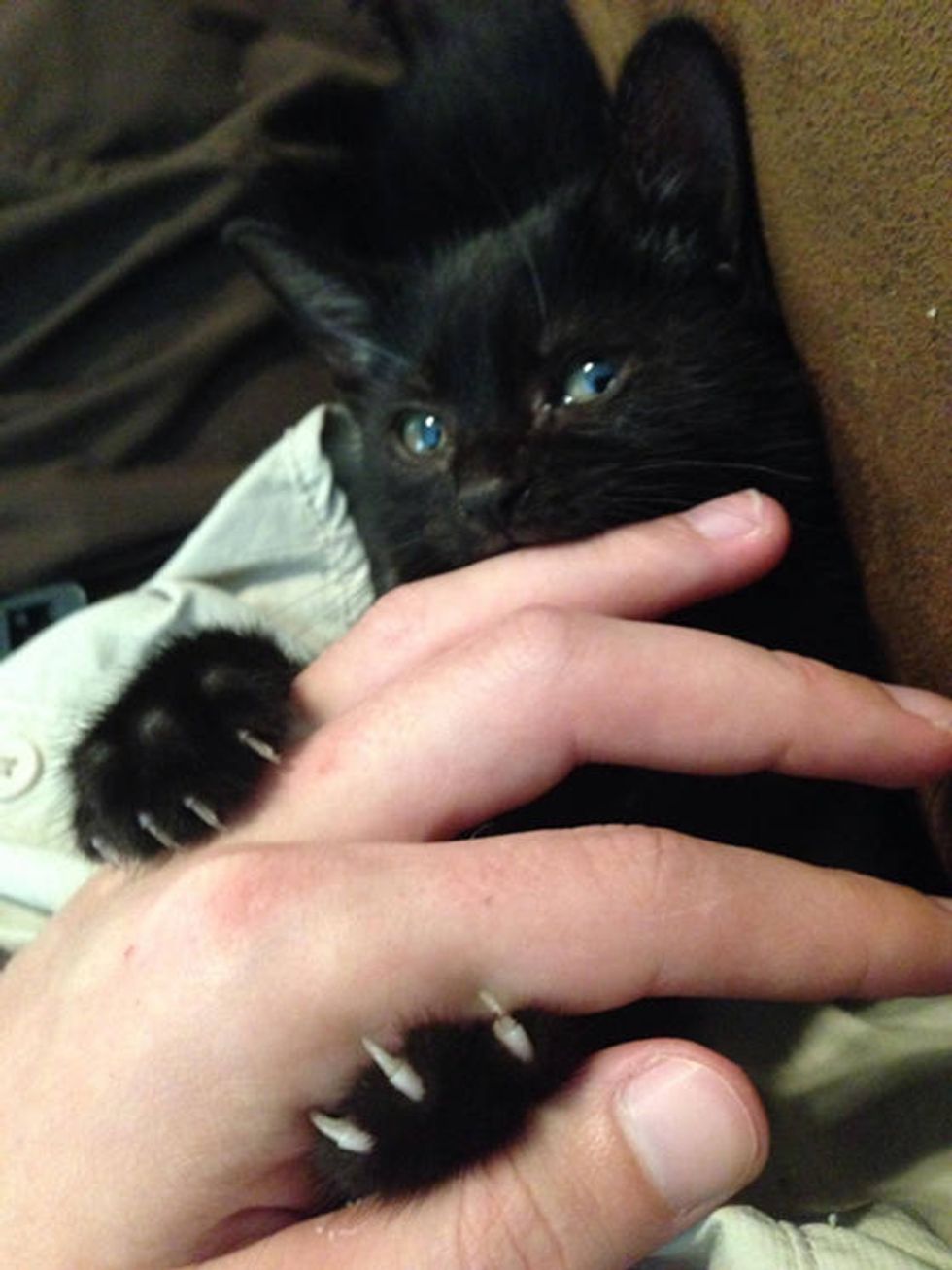 Update: "Her name is Catherine."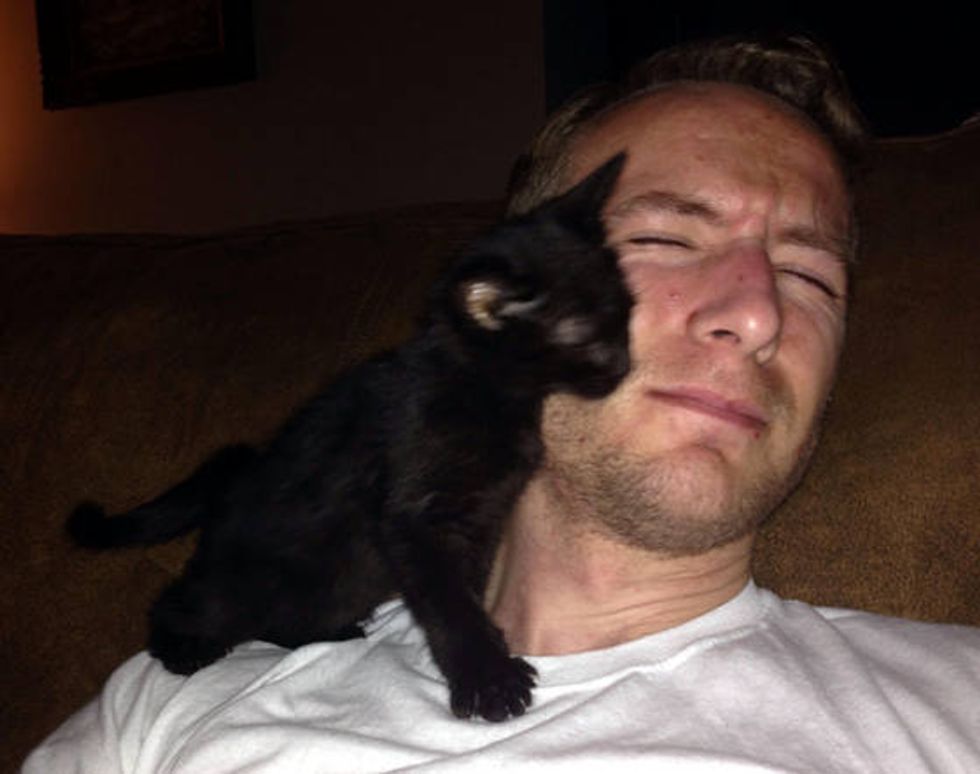 Photos via imgur.