This is a story of a woman who runs 30 minutes through traffic to save the life of a tiny kitten.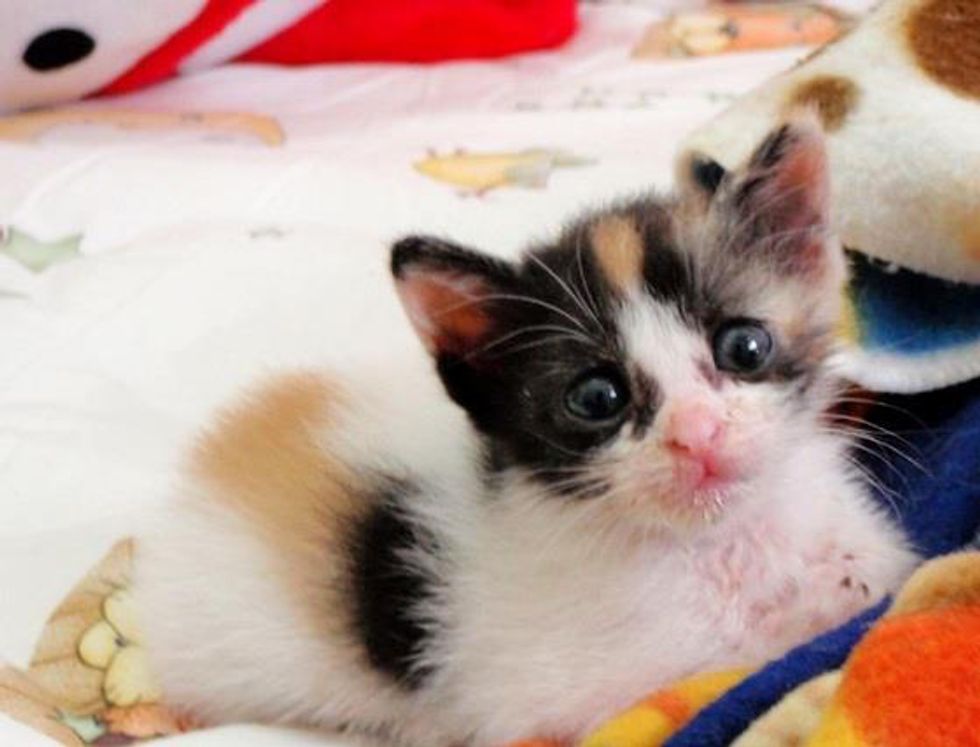 Josie T Liem from Bandung, Indonesia just came out from a job interview and was on the road with her co-worker just halfway home.  "He lives in an apartment downtown, in a legendary street called Braga which has endless row of hotels, pubs and other sorts of night entertainment. The location is surrounded by one-way roads, and since it's the city center, the street and the surrounding areas are always dense, if not tightly packed. The problem started when I heard a kitten's panicked meow," Liem wrote on Whiskers Syndicate.
"From inside the car, I saw a box right at the lip of the heavy traffic at a bus shelter. At the side of the box I saw a white tiny kitten yelling endlessly in terror, calling for its mother. I hate that moment the most. I couldn't jump out from the car, I couldn't help the kitten and I couldn't do anything to resolve the situation. The best I could muster was to go back to the bus station as soon as my associate dropped me off in front of the apartment building; and during that awfully long 30 minutes, I begged and prayed that God would take care of the kitten until I returned. When the car finally pulled over, I jumped out, politely declined his courtesy of a cup of tea, showed my sincere appreciation of his willingness to drive me all the way and hit the road. I told you that the area is surrounded by one way roads right? If I took public transportation, it would go around and take a long time, not to mention the traffic jam, so I put my bag onto my back and did what I always do when I need to act fast. I ran."
Liem followed the kitten crying and ran with all her might for 30 minutes. "I ran against the flowing, honking, speeding, uncaring cars and motorcycles. My ears were filled with the sound of the kitten's pleading, and I prayed Hail Mary out loud just to keep my mind focused while continuing to run against road flow. Half an hour later, I was panting right in front of the bus stop, but the box was gone. It was getting dark, and the only hope was the faint meow that I heard from the bushes behind the bus shelter, so I fell on my knees and started to crawl. To heck with people who think I'm crazy. This time, I am," she wrote.
She got one - a tiny calico who had been crying for help all along.
The kittens got out of the box and one succumbed to the exhaustion and the cold and one went toward the relentless road, where cars sped up "like it's the end of the world." Liem was heart broken when she find out only the little calico survived, but it's a life that is worth saving. She tried to stop a bus in the middle of a busy road to get home. "I saw a bus coming, and wave my hand to stop it; but as soon as the driver heard a kitten crying from inside my jacket, he closed the door before I stepped in and went rushing ahead, brushing my arms. I am not surprised.  Bus drivers or other public transport had been rejecting me all the time when they know I bring a cat with me.... so I just stood there, for who knows how long, waiting for the kitten to get tired and sleep. Then I took a bus ride home."
"The new baby is called Monday. I want to keep her eyes shining. I want to keep those small breaths blowing, I want to keep her little step going, I want to see her make it through. I want her to know that because she asked, it will be given. Because she knocked, the door will be opened. That in one hour, two prayers went to heaven, and both were answered. One hour that changed the lives of two. One hour that will last forever."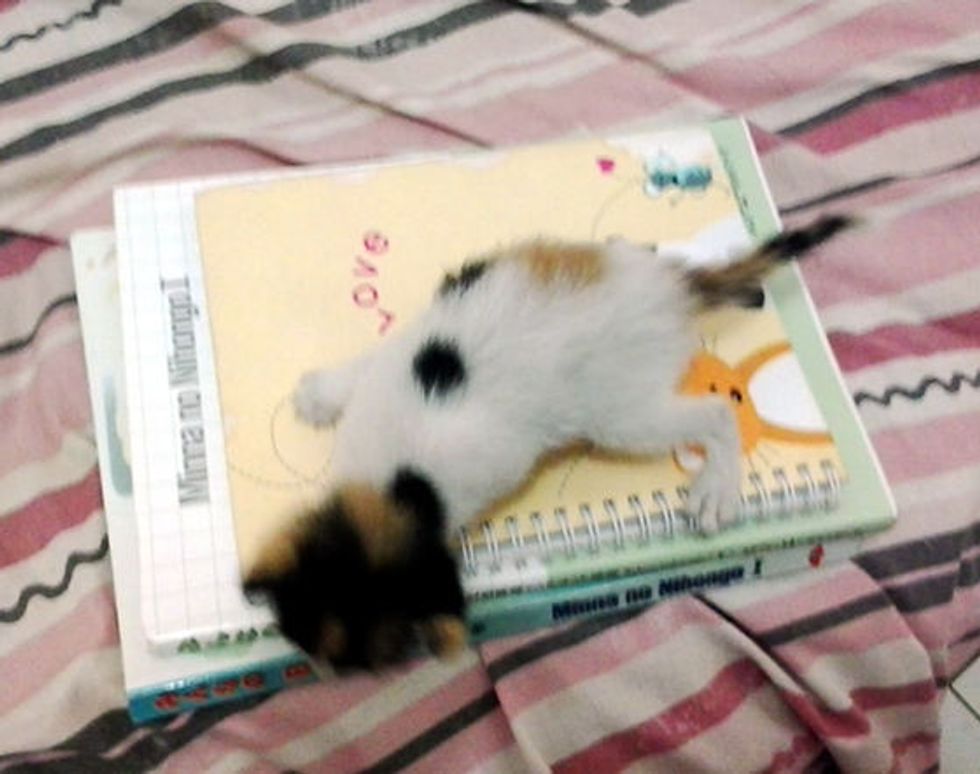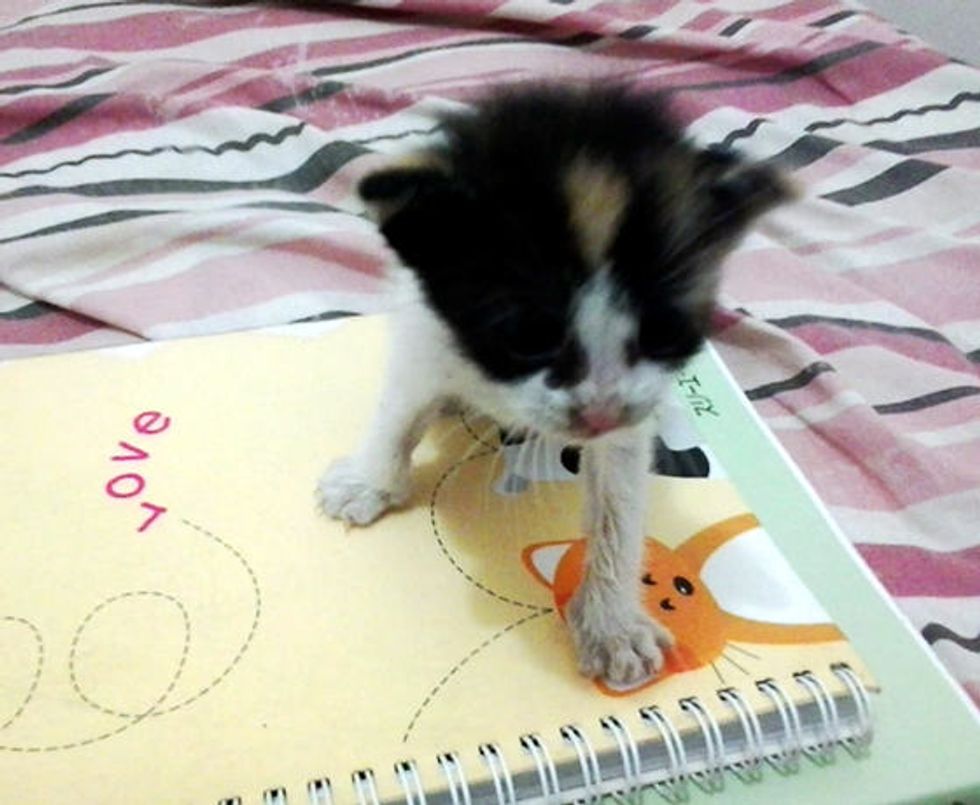 by Josie T Liem at the Whiskers Syndicate in Bandung, Indonesia. See full story. Brought to you by The Great Animal Rescue Chase (facebook).