A tiny kitten was found running into a highway during busy traffic. A young man spotted the kitten and had to save him.
The little stray kitten was trying to cross the highway all by himself. He suddenly darted into the center of busy traffic. As he frantically tried to find a way out of the passing cars, he decided to retreat back to the side of the road but got his tail crushed in the process.
The young man quickly grabbed the kitten and took him to his car to get help.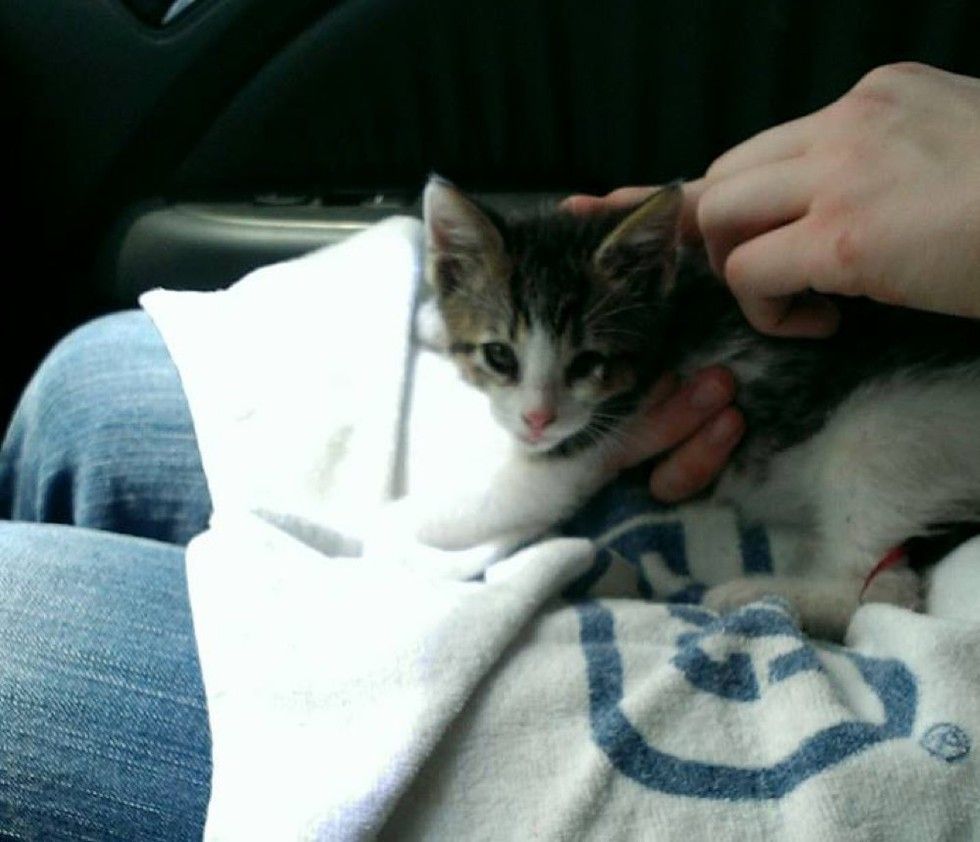 Photo: VaporForBrains
"His tail had to be partially amputated and he received stitches on his left eye," imgur user VaporForBrains said.
But the kitty was otherwise doing fine and was on the mend.
"We named him Sir Oliver, after Oliver Twist."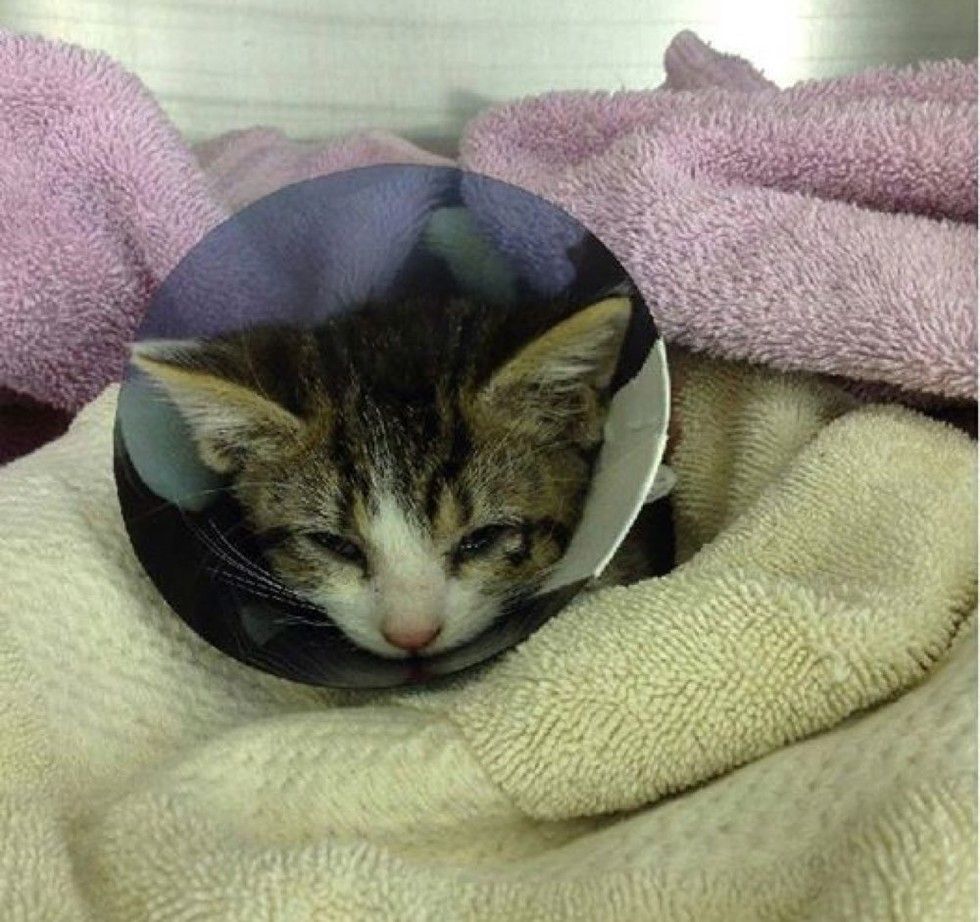 Photo: VaporForBrains
The kitten was so tiny that they couldn't find a cone that would fit, so the vet custom made one out of an X-Ray film.
When they got home, the family traced the cone and made a clear one so the kitten could see through it.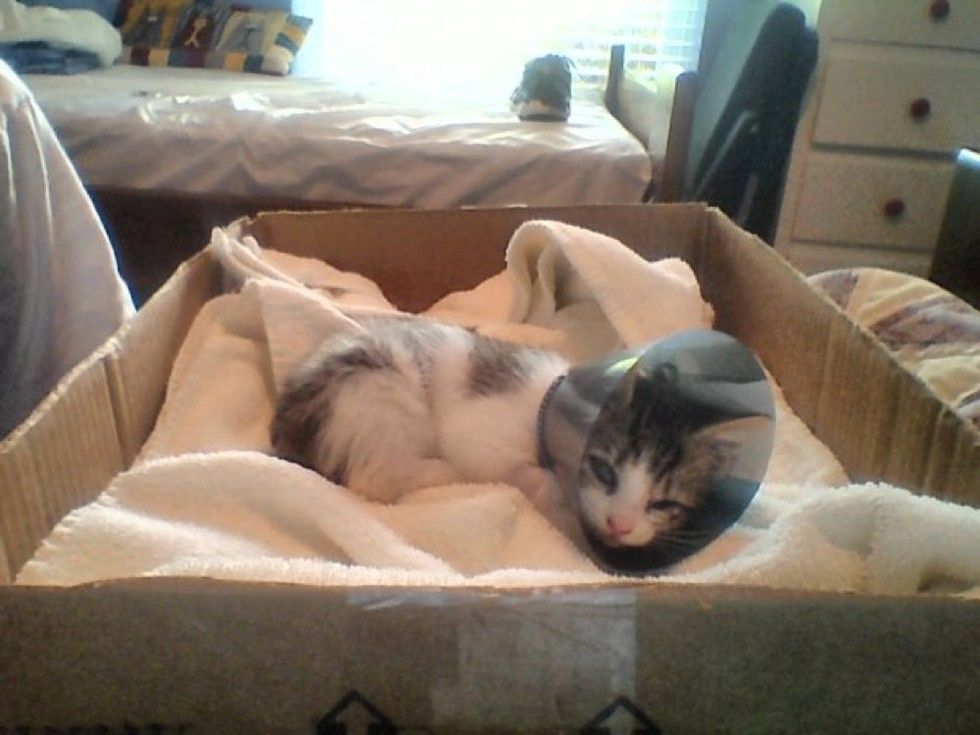 Photo: VaporForBrains
Soon the young man discovered that the kitten loves climbing. Little Oliver climbed all the way to his shoulder every time he saw his rescuer around.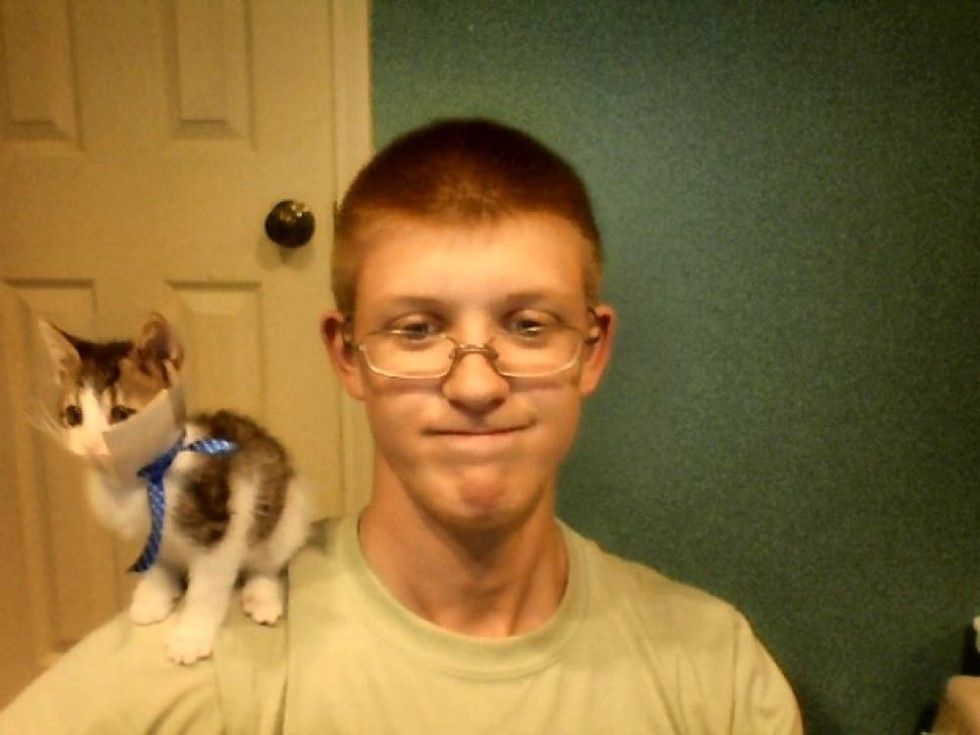 Photo: VaporForBrains
The little bundle of fur didn't want to be anywhere but his human's shoulder.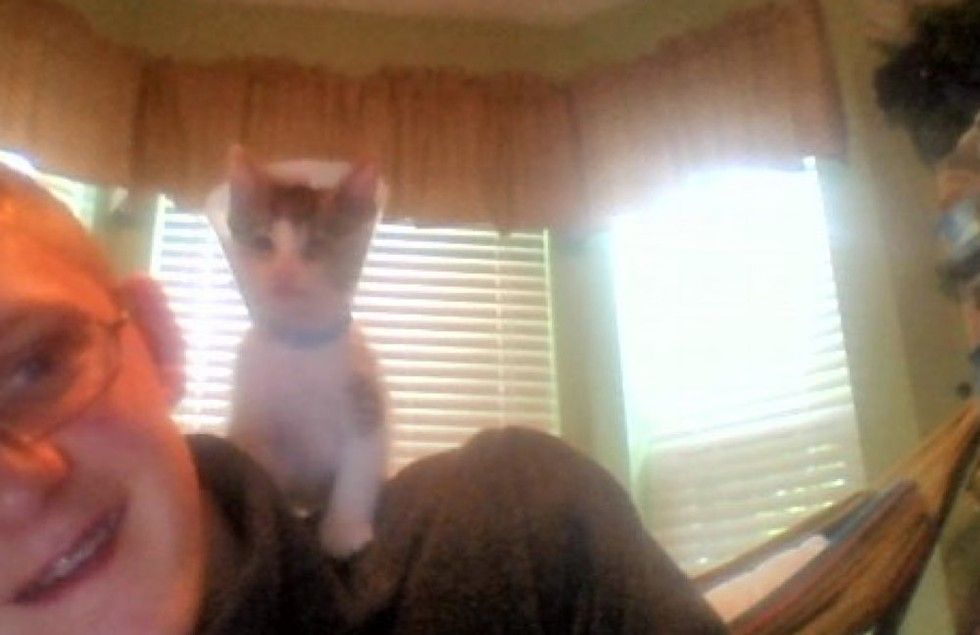 The moment they knew the kitten had chosen them to be his forever family.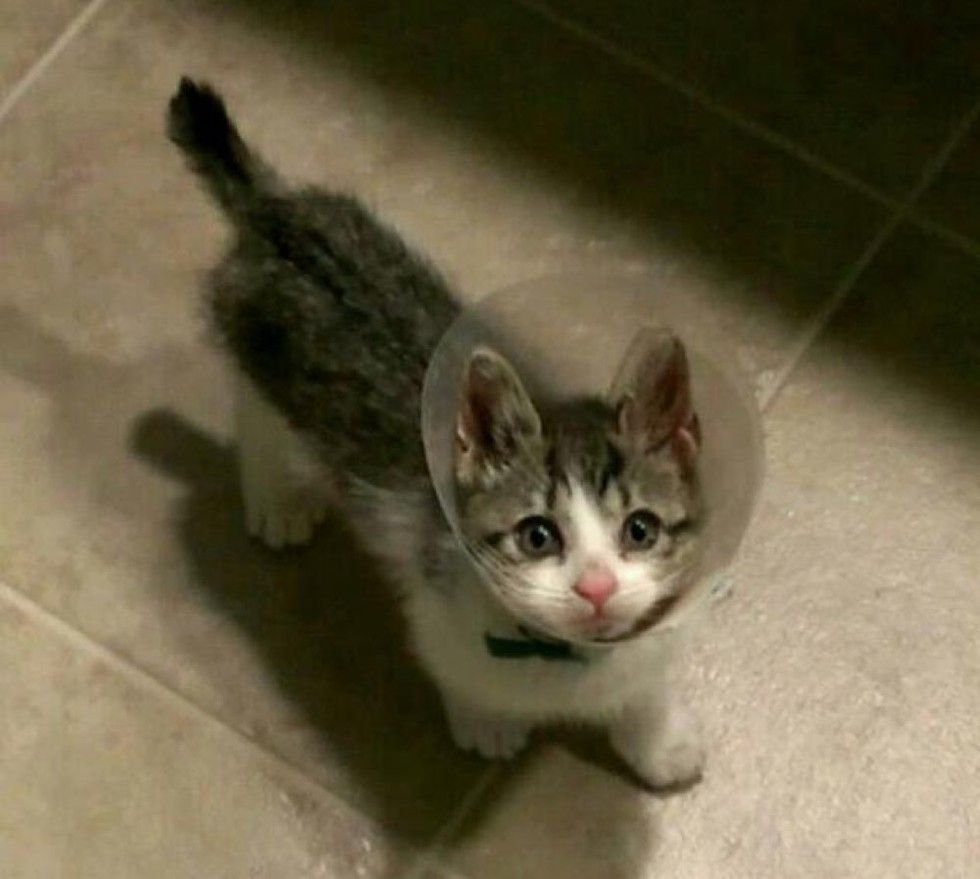 Photo: VaporForBrains
Two months later...
Oliver has gotten back on his paws and loves drinking from the faucet in the comfort of his loving home.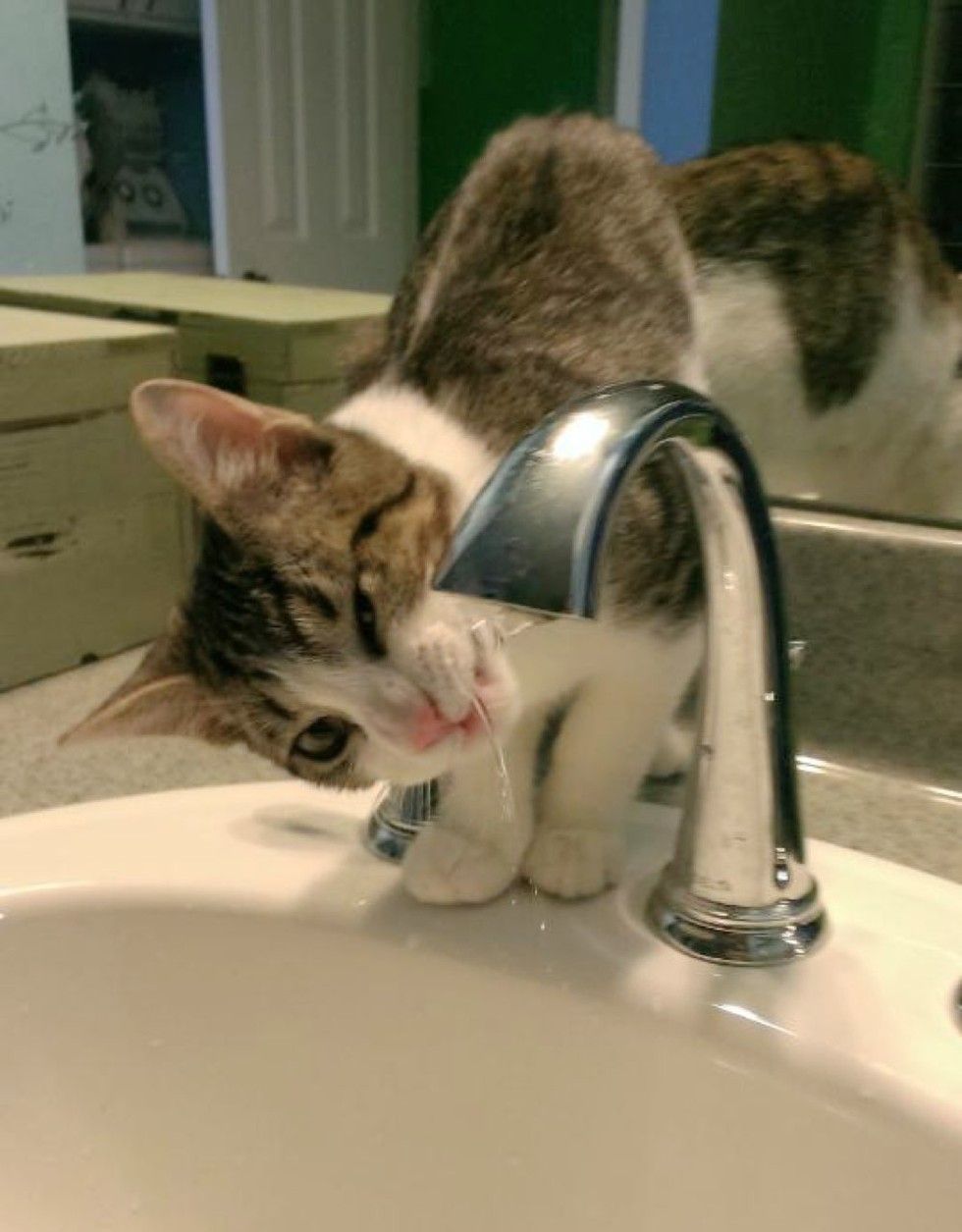 Photo: VaporForBrains