An Oklahoma motorcyclist stopped in the middle of a busy intersection to rescue a kitten that fell out of a moving car.
While she was waiting at a Woodward intersection, a kitten appeared to fall from a red car traveling across the road. YouTube user E511 immediately ran out into the intersection, gesturing for traffic to stop so she could get the kitten to safety.
"It was a terrifying moment, I wasn't sure what to do! I think that's obvious from me flailing my arms..." the motorcyclist told Love Meow.
She christened the kitten Skidmark.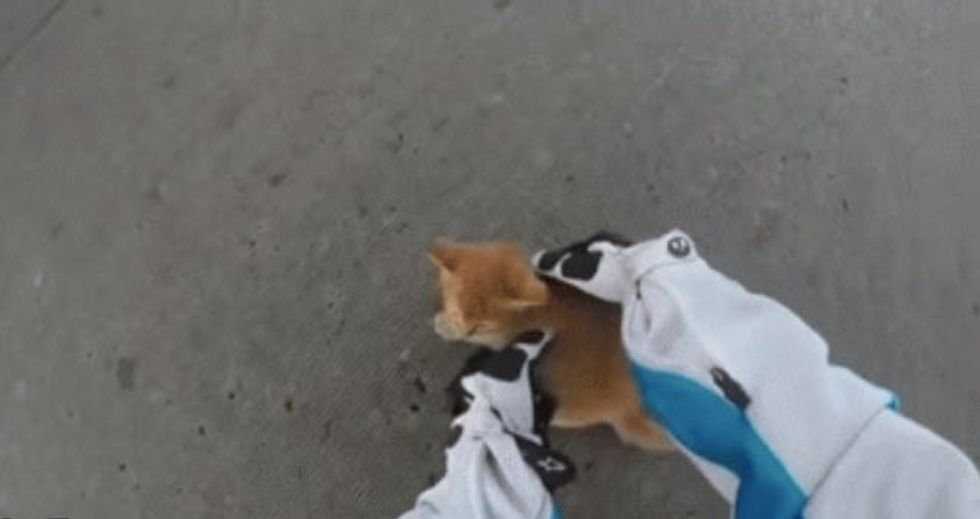 She shared the story on reddit: "Skids fell from that red car, and we decided to go to that place of business and ask who drives it to determine if it was her kitten, or a stray. But she was gone. I left my number, and haven't heard back yet.
My dilemma is, if she says the cat is hers, I am hesitant to release it back to her without seeing how this kitten is living. I don't think I could live with myself thinking I gave this cat back to people who let it end up in the middle of the busiest road in town. Ya know?"
For now, little Skids is a keeper forever for the motorcyclist. "It would be very hard to give away a cat that came into your life like this!"
Watch the full video here:
After saving the kitten, she called work to tell them she would be late. "Husband picked me up, we drove home, got cat carrier, dropped cat off at work so I could keep an eye on him, picked bike back up. Switched to the car at lunch," she wrote.
The kitten was taken to the vet after the incident. "All is good, he is 4 weeks old - 1lb. Has ringworm that he is getting treatment for. Slight scabby on his foot, but dealing fine. Skids is a trooper!"
Skids snuggling with his rescuer in his new home.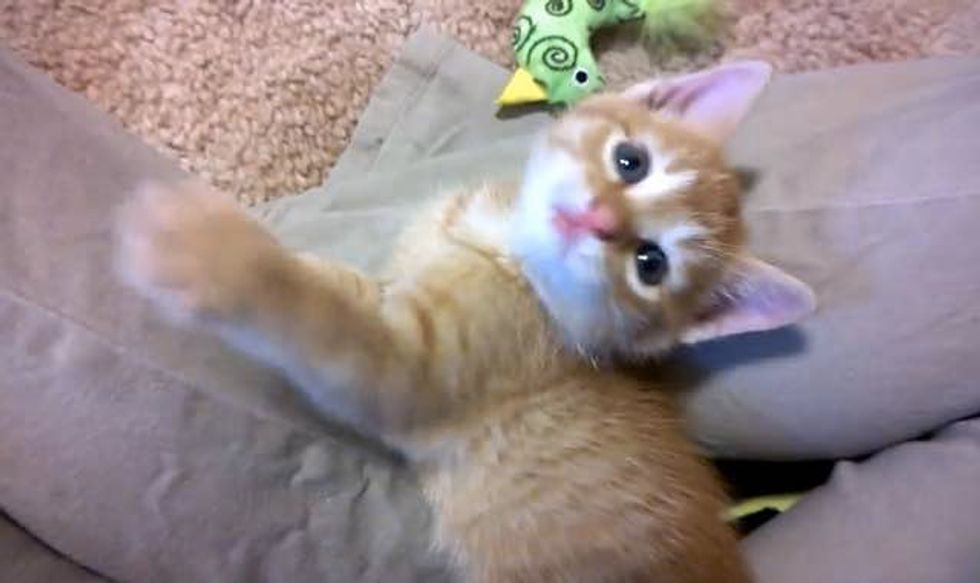 Watch an update in this video:
Share this incredible rescue story with your friends!