A family from Vero Beach, Florida destroyed their car in order to save the life of a tiny stray kitten.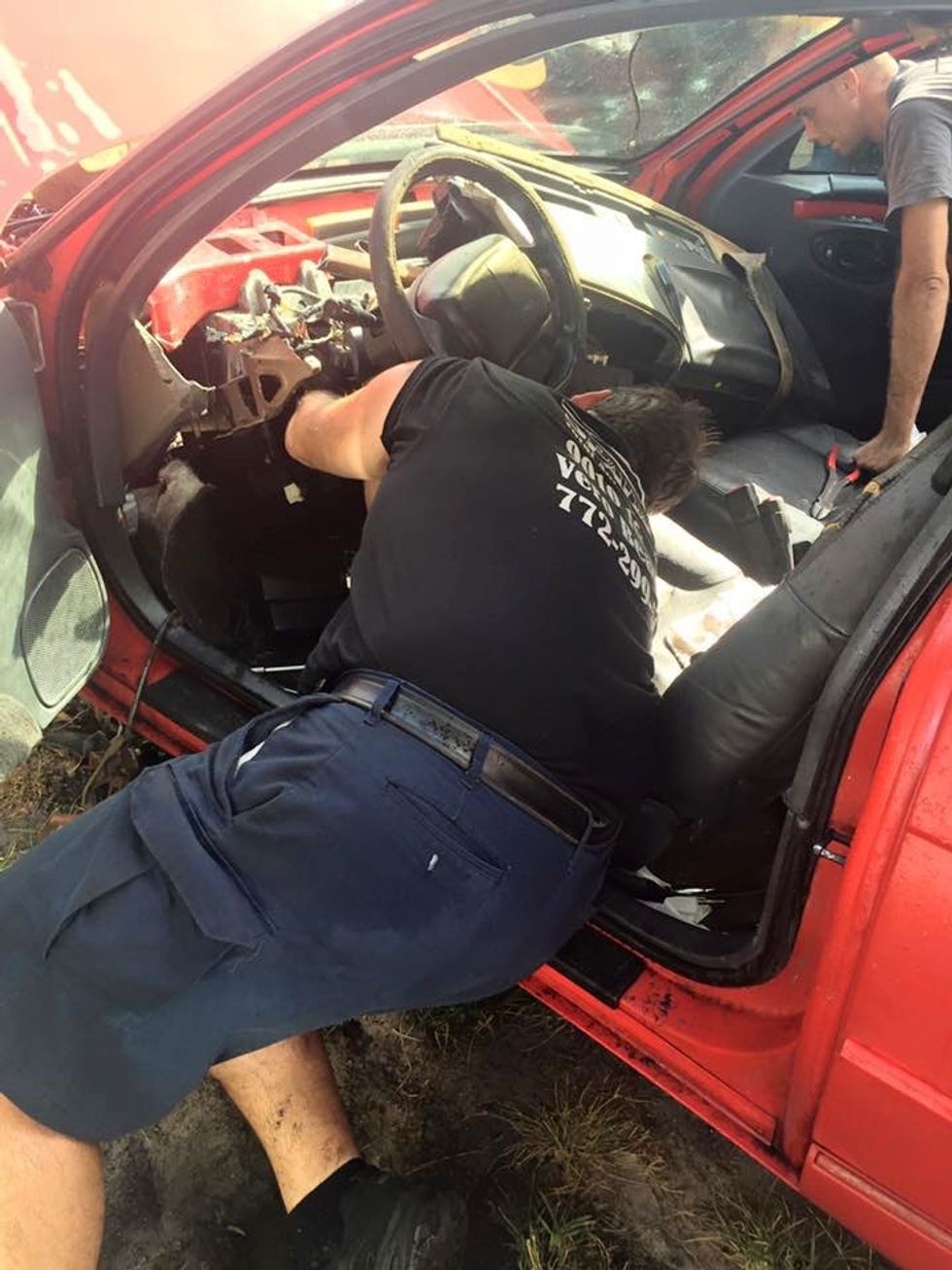 Courtesy: Spada's Total Auto Repair
A 6-week-old kitten snuck into a family's car and refused to come out. Denise Williford-Neal, the car owner, loved the car that her husband saved up to purchase, but when they spotted the kitten inside, they were determined to save the little one, whatever it took.

The kitten climbed up in the dashboard behind the glove compartment. The couple tried to retrieve the kitten, but the little guy had managed to get stuck somewhere behind the speedometer. They didn't know how to get the kitten out so they went online to seek help.
Within a few minutes, Ron and Valerie Spada of Spada's Total Auto Repair rushed to the rescue. "They were so distraught over the thought of losing him," Spada told Love Meow.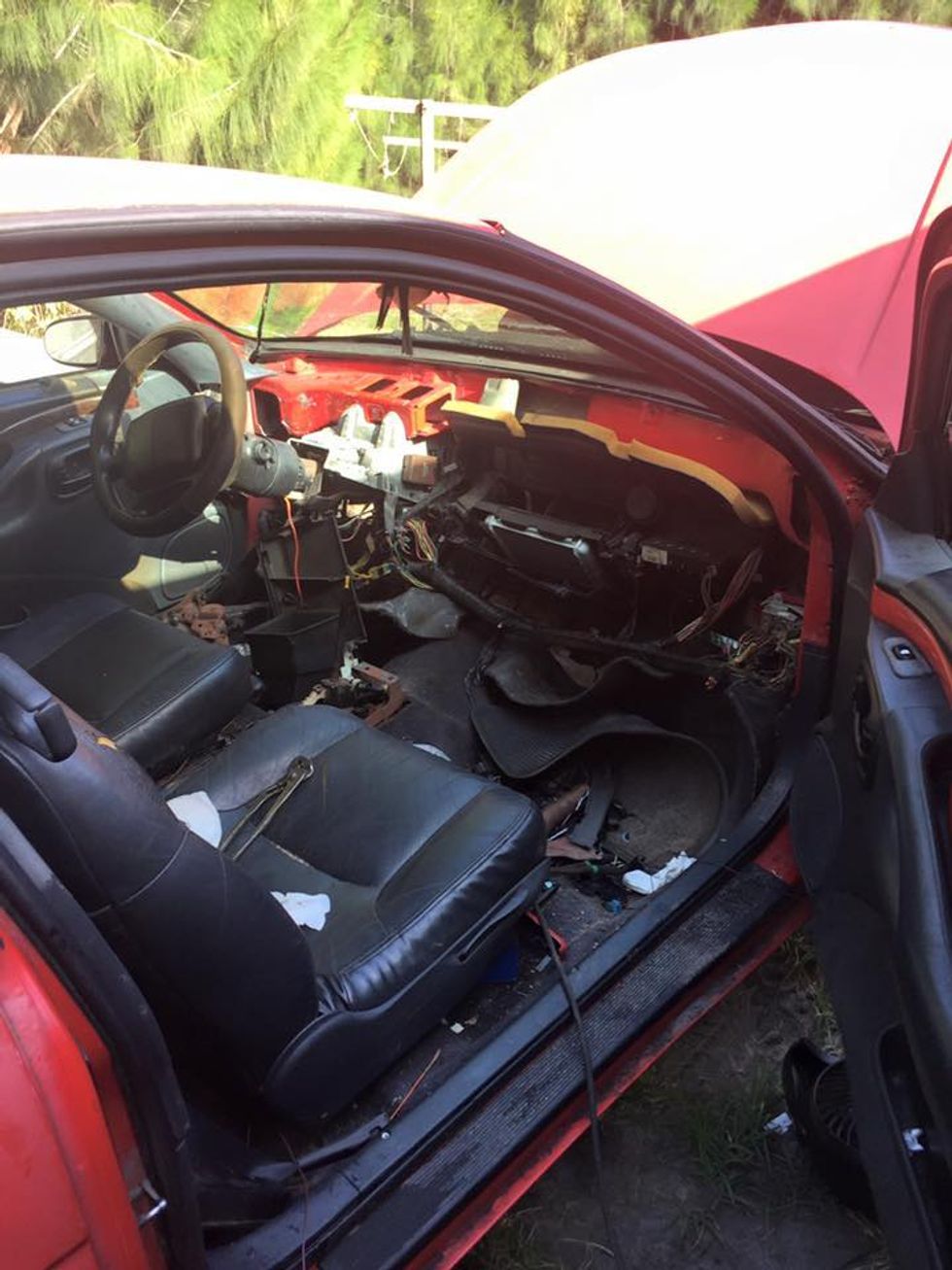 Courtesy: Spada's Total Auto Repair
They decided to close up their business early so they could respond to save the kitten's life. "Denise was just overwhelmed with fear for the little guy. We were sent a message from a friend asking us if we could help them in any way. We had to help," Spada told Love Meow.

After some cutting and carefully prying apart the metal parts, they got the little feline out to safety. "Removing the dashboard wasn't too difficult but cutting through the firewall without injuring the cat was," Spada said.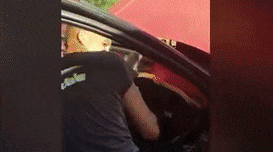 YouTube/WPBF 25 News
They felt a sense of relief when the kitten was finally in the arms of his rescuer.

The rescue took about an hour and a half. Though Denise and her husband lost their car, they were so happy to know that the kitten came out unscathed. "That (the car) I can replace, but you can't replace an animal," Denise told WPBF 25 News.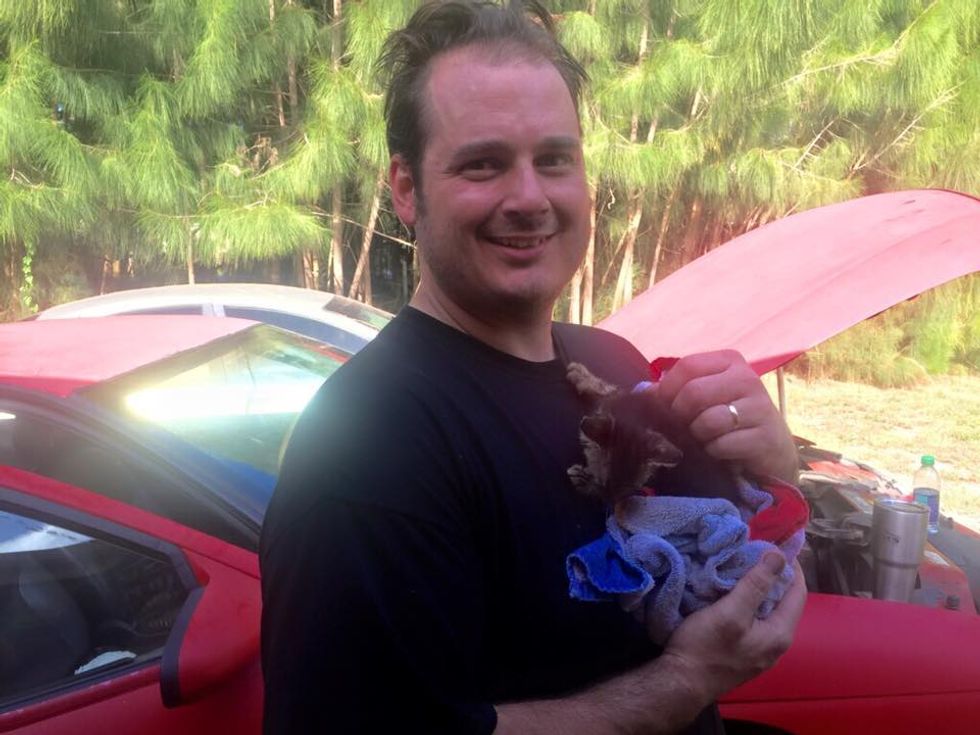 Courtesy: Spada's Total Auto Repair
Their car was destroyed, but they have no regrets.
After more than 20 hours of saving the cat, they lost their ride, but gained a new family member.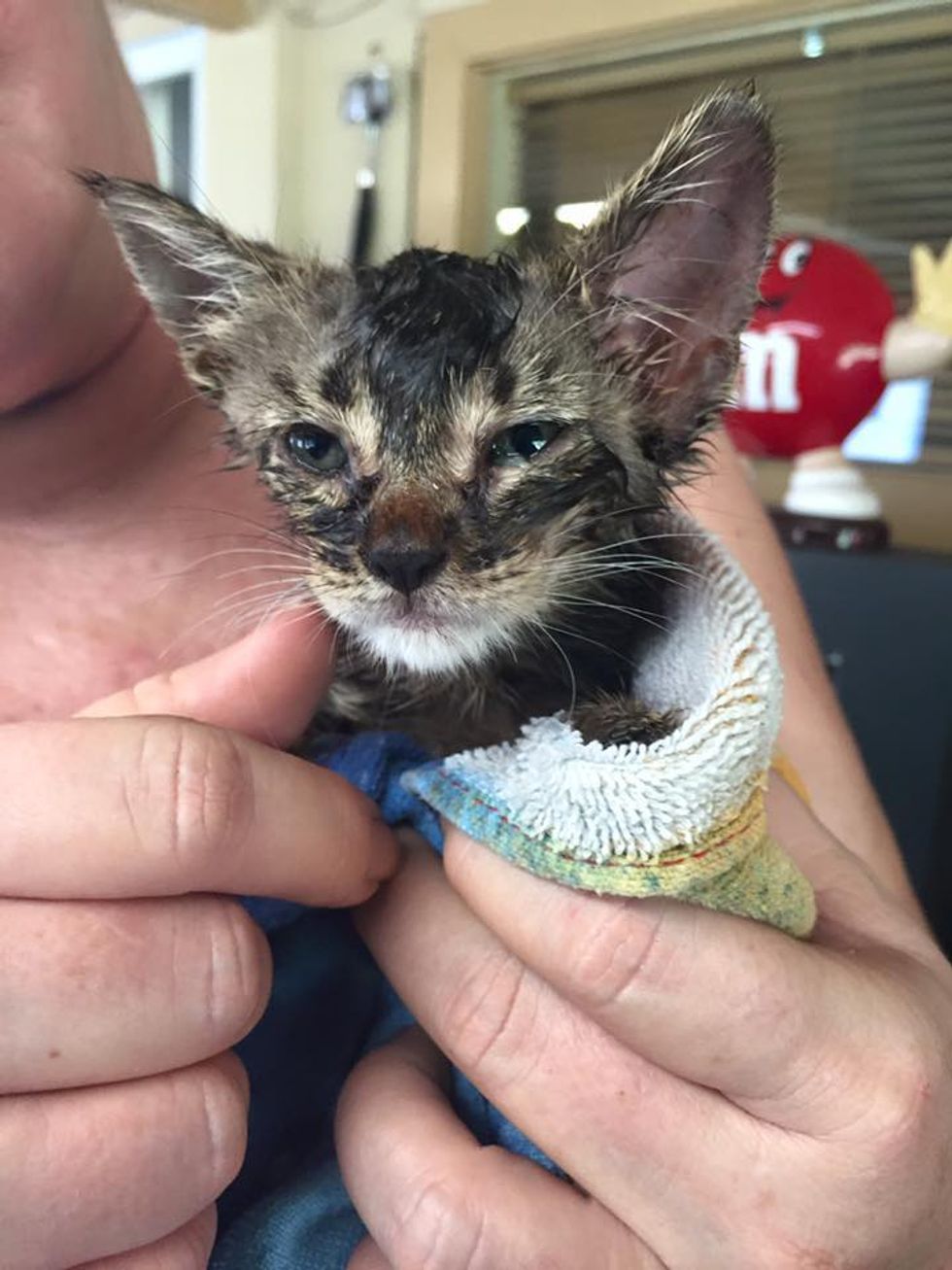 Courtesy: Spada's Total Auto Repair
"His name is 'Monte'. We named him after our car," Denise said on SPCA of Indian River County. "Just seemed to be fitting for him. He is very sweet too."

Little Monte is now living happily with the couple who never gave up saving him.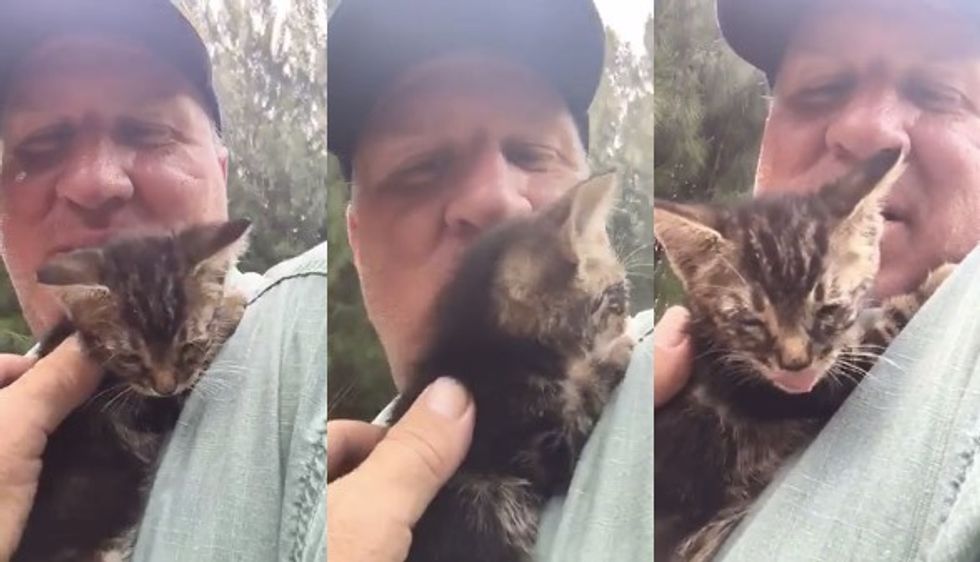 Courtesy: SPCA of Indian River County, FL
Watch an update on the kitten after the rescue:
Share this story with your friends! If you would like to help the family replace their car, click here to make a donation.
Related story: Kitten Travels in Pilot's Car for 300 Miles and Finds His Way into the Navy Navy.