Rescuers are Shocked to Find What Are In 14 Tubs Left Outside Shelter and Rush to Help...
Rescuers were shocked when they discovered 14 plastic tubs outside their animal sanctuary with something moving inside. Upon investigation, they retrieved a total of 16 kitties.
Even with kitten season underway and already hundreds of cats under their care, they refuse to let any of these kitties fend for themselves.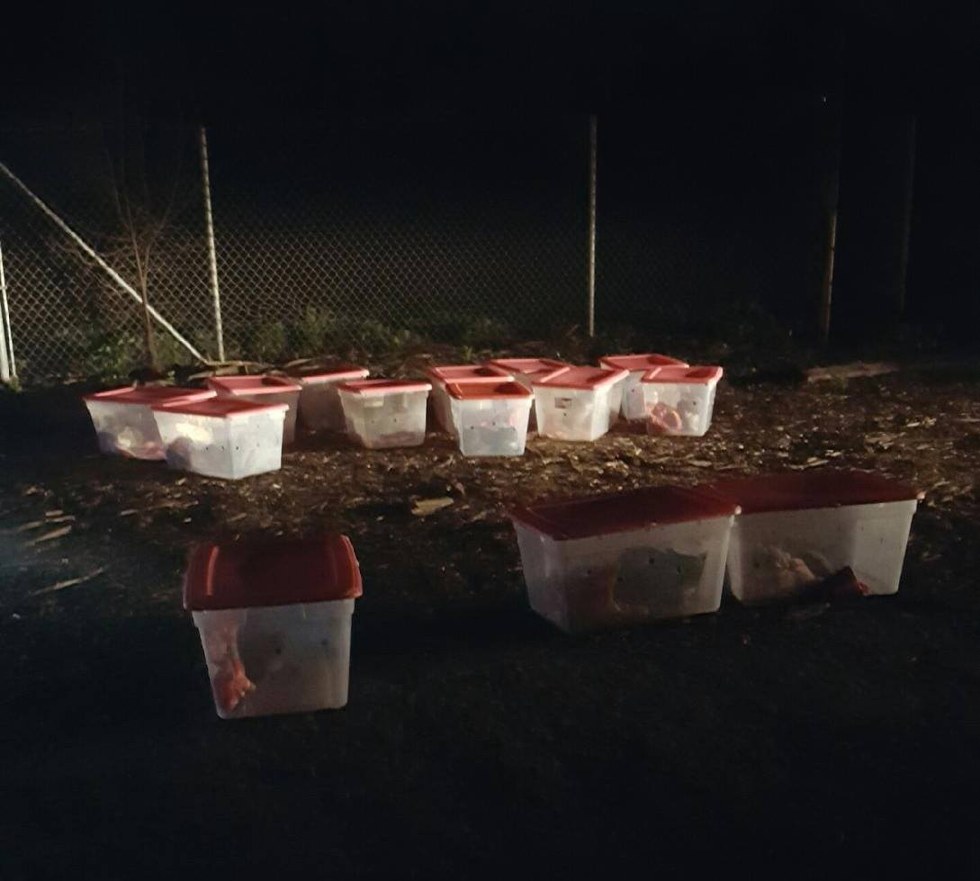 Courtesy: The Cat House On The Kings
It was early in the morning on February 9th, when staff members of the Cat House on the Kings (a no-kill cat rescue and sanctuary in Parlier, California) came in to work just like any other, but this time something was different... shockingly different.

At 4AM, a few staff members arrived, and everything looked normal. An hour later, when another batch of staff members got to work, they were alarmed by what they saw--14 tubs strewn outside their sanctuary.
"The plastic tubs all matched and had carefully-drilled air holes in them and were zip-tied closed to keep the kitties inside. Every tub had a fleece blanket," Harvie Schreiber of the Cat House on the Kings told Love Meow.
They quickly carried the tubs one by one inside and started to assess this unusual rescue challenge. After a tally, they found 16 kitties total.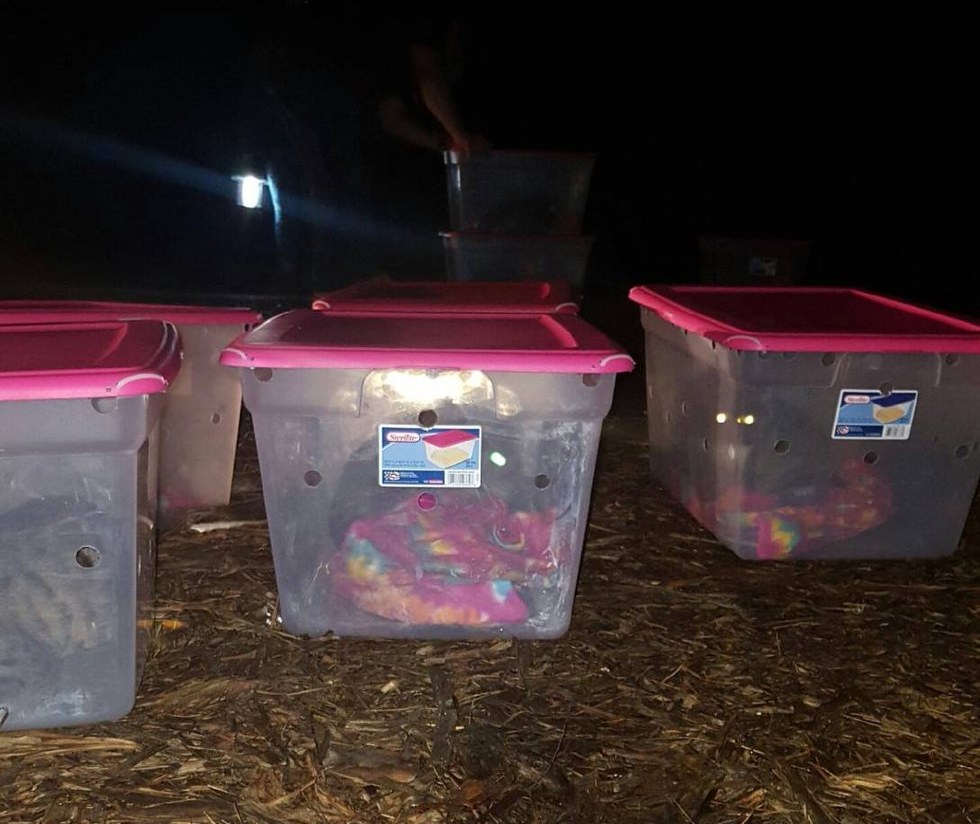 Courtesy: The Cat House On The Kings
"One mom with two kittens, plus 13 others ranging in age from 5 months to approximately 3 years. For all of the adults, 11 females and 3 males," Harvie told Love Meow.
"The cats were not dirty, ill, or skinny... they seemed to have been well taken care of."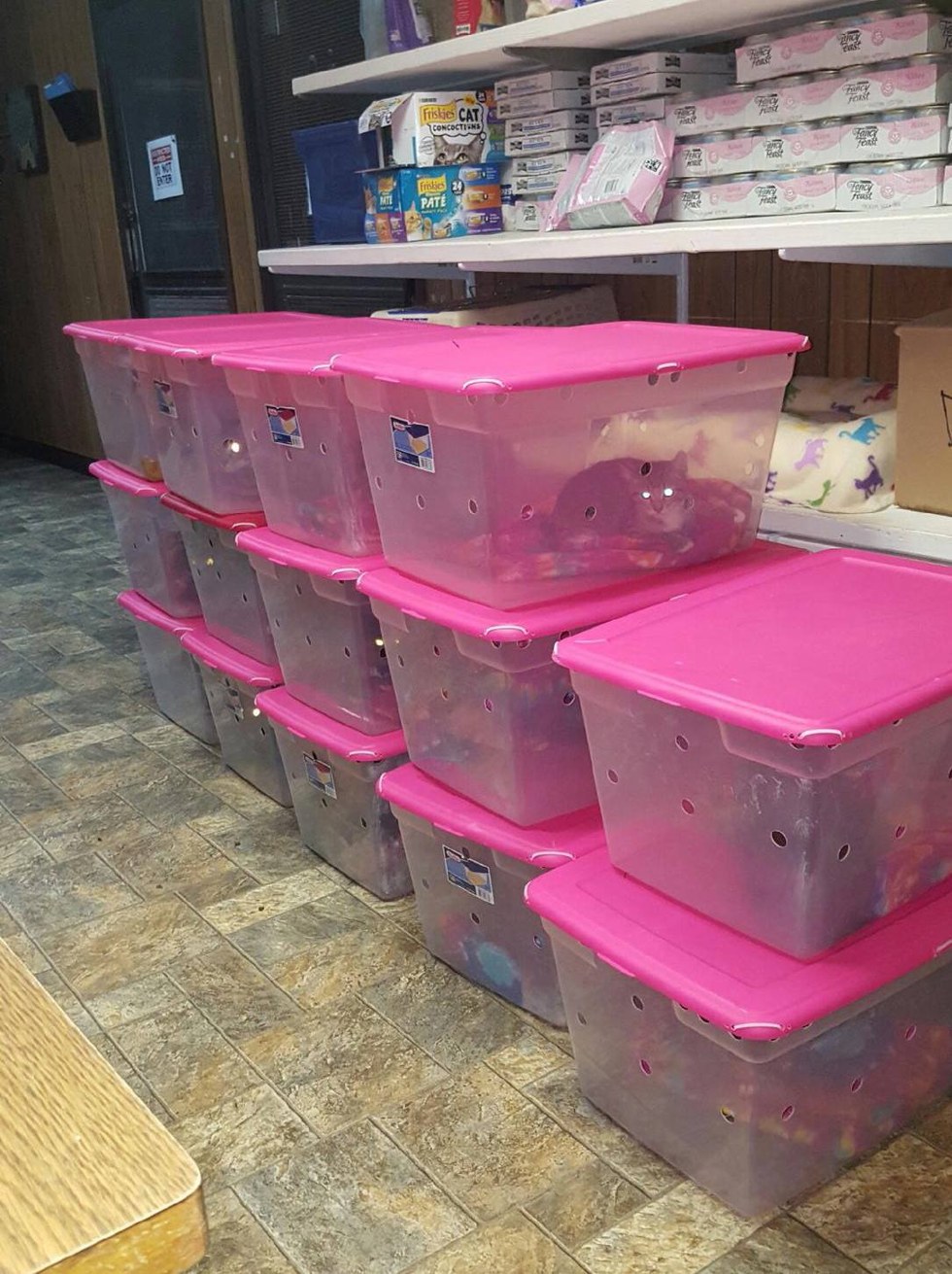 Courtesy: The Cat House On The Kings
The Cat House currently cares for around 800 cats plus kittens, all rescued, and spayed and neutered. They do not turn down any animals as they believe that they all deserve a second chance at life. The rescue has a great system in place to ensure wellness and a good future for each cat. With the additional 16 new arrivals, they have their work cut out for them.
This gorgeous tortie mama and her two kittens are now in safe hands.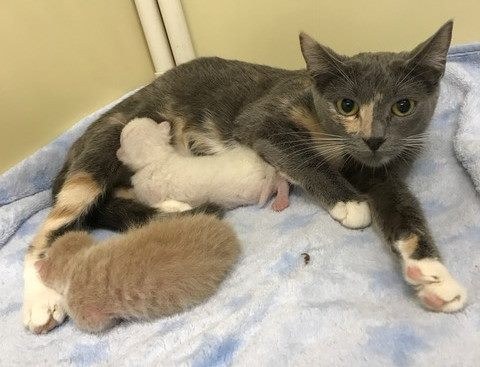 Courtesy: The Cat House On The Kings
After a busy day of examining all 16 new rescues, they got them all settled into comfortable rooms where they could finally relax and be showered by love.
According to Assistant Shelter Director Tammy Barker, the kitties are a bit scared and shell-shocked, but they all seem healthy and are doing fine. In no time, they will come out of their shells and their future is hopeful.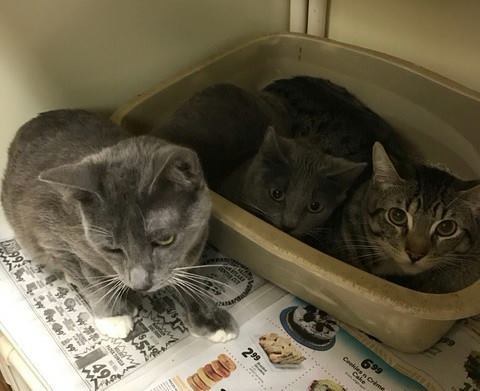 Courtesy: The Cat House On The Kings
"Some of the younger adults/teenage kittens are pretty friendly. Many of the cats are polydactyls (with extra toes)," Harvie told Love Meow.
This kitty has an opposable thumb!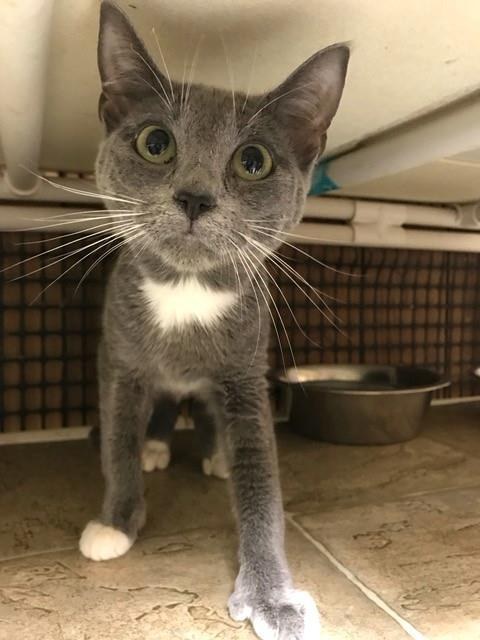 Courtesy: The Cat House On The Kings
The wonderful staff members and volunteers at the Cat House on the Kings will not let any of these beautiful furry creatures be left behind.
Once they come into their care, they become family!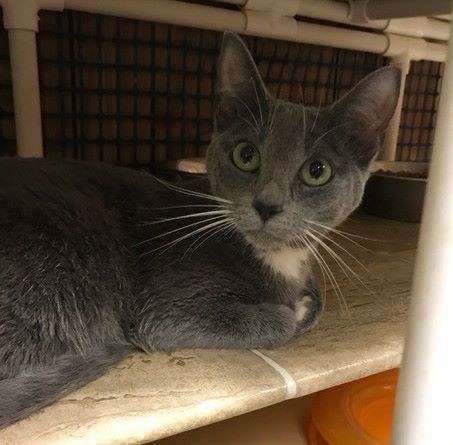 Courtesy: The Cat House On The Kings
The Cat House on the Kings is dealing with the sudden influx of cats. If you would like to support their rescue efforts, click here to see how you can help. You can also make a donation at this link. Follow the Cat House on the Kings on Facebook.
Related story: Stray Cat Brings 6 Tiny Furballs to Steel Workers