A tiny kitten who was rejected by her mother, was given a second chance at life by a kind-hearted man.
He took her in with open arms and started raising her as his own.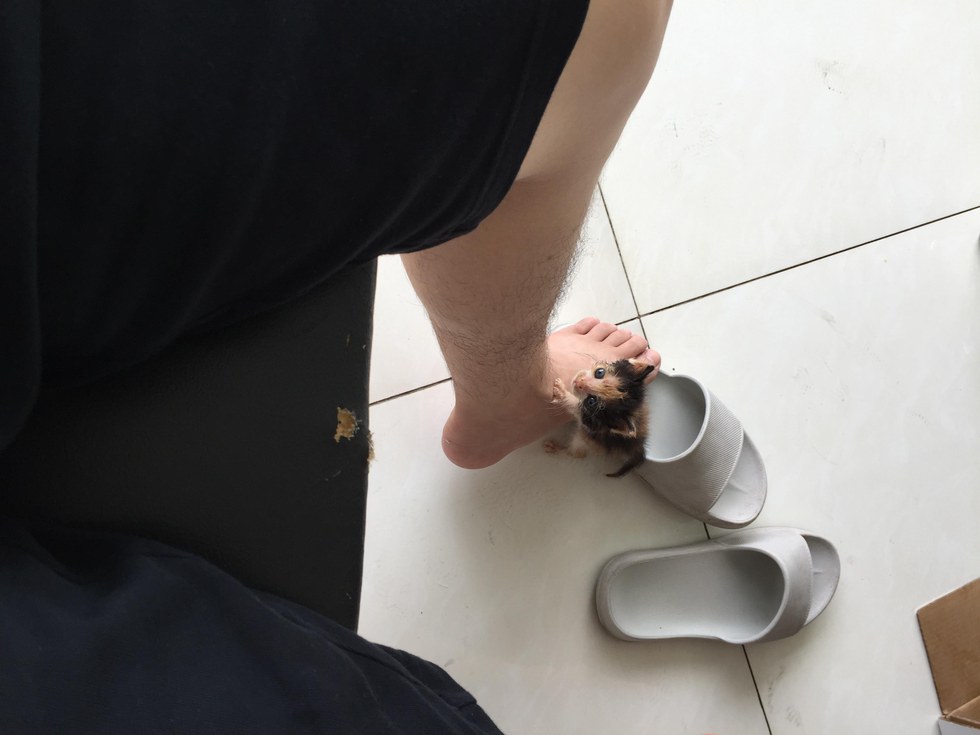 imgur/alanzgweb
The scrawny little calico was meowing for her mother's love, but was shunned and neglected. She was the tiniest of the bunch and the mama had decided to focus on raising the bigger and healthier kittens.
"Her mother doesn't like her as the others," Alan (@alanzgweb) said.
When this guy learned that the kitten needed someone to care for her, he immediately offered to take her.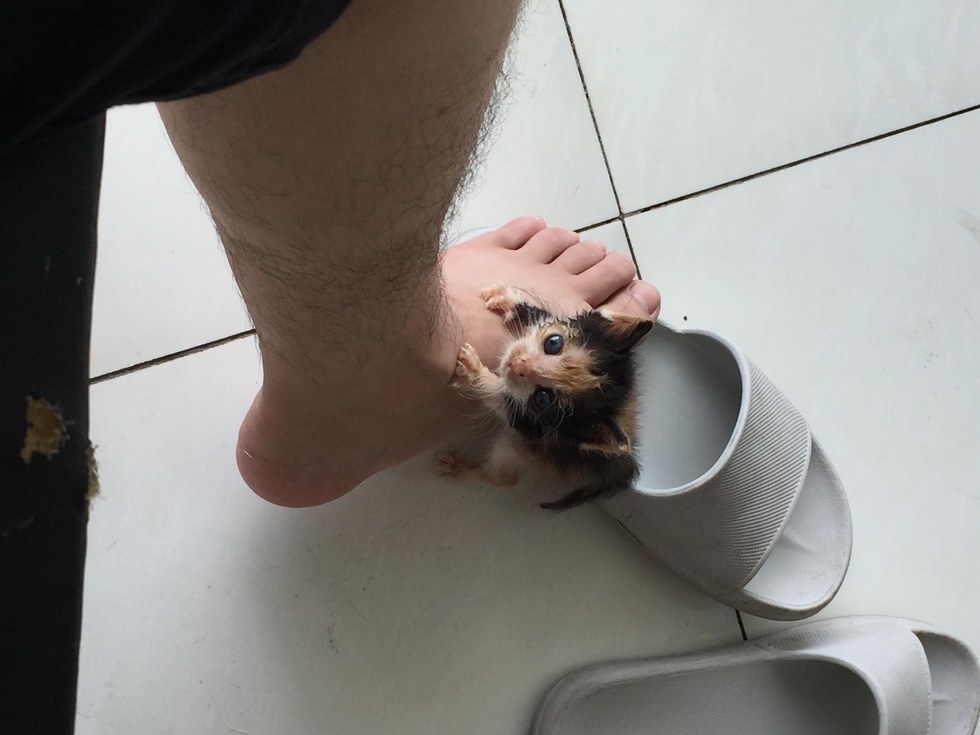 imgur/alanzgweb
The little calico was the smallest thing he'd ever seen.
She immediately took a liking to her human, clinging to him for comfort and love.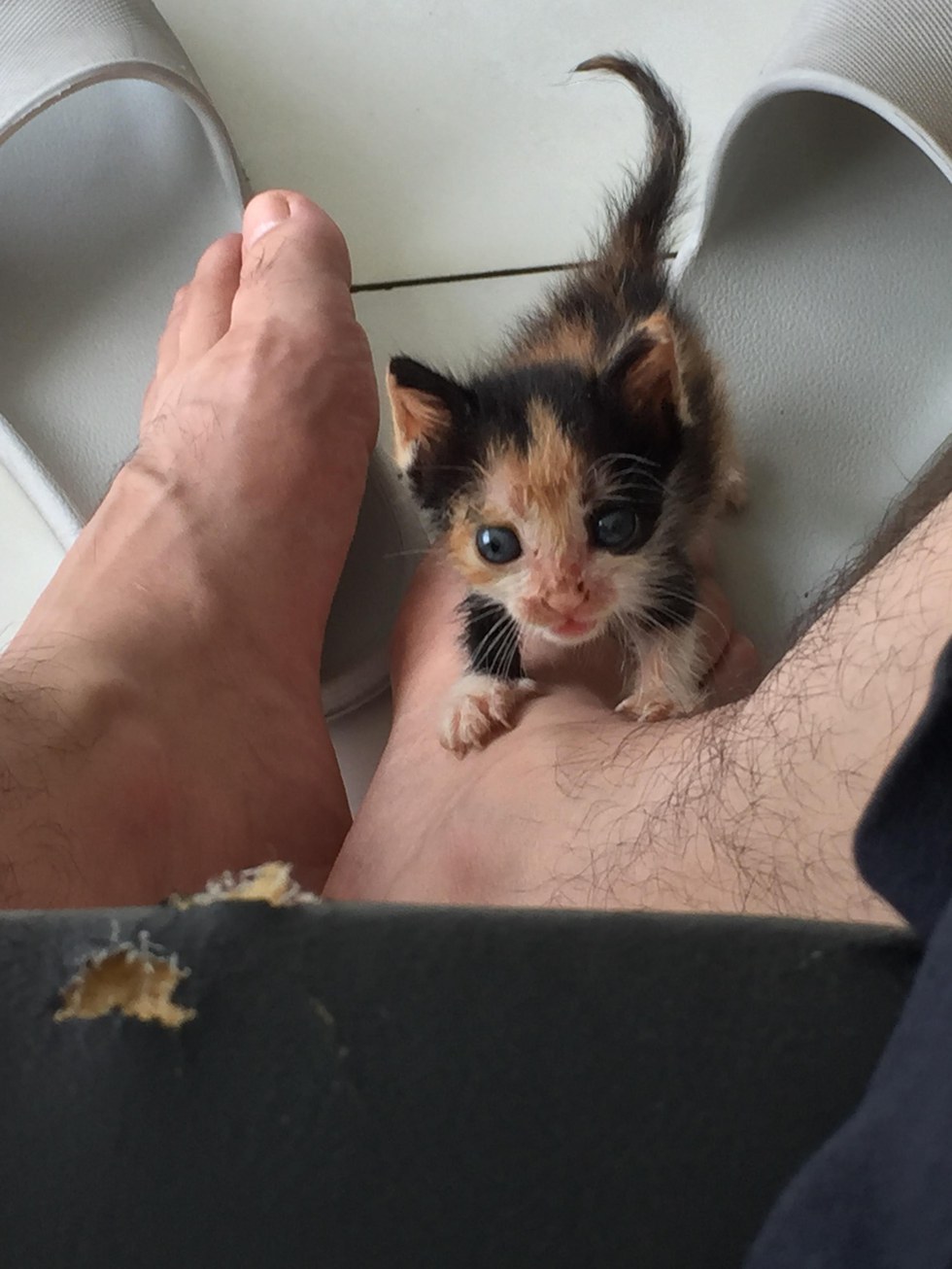 imgur/alanzgweb
After getting some food into her belly and exploring around her new abode, the little fur baby nuzzled in between her human's feet and fell asleep.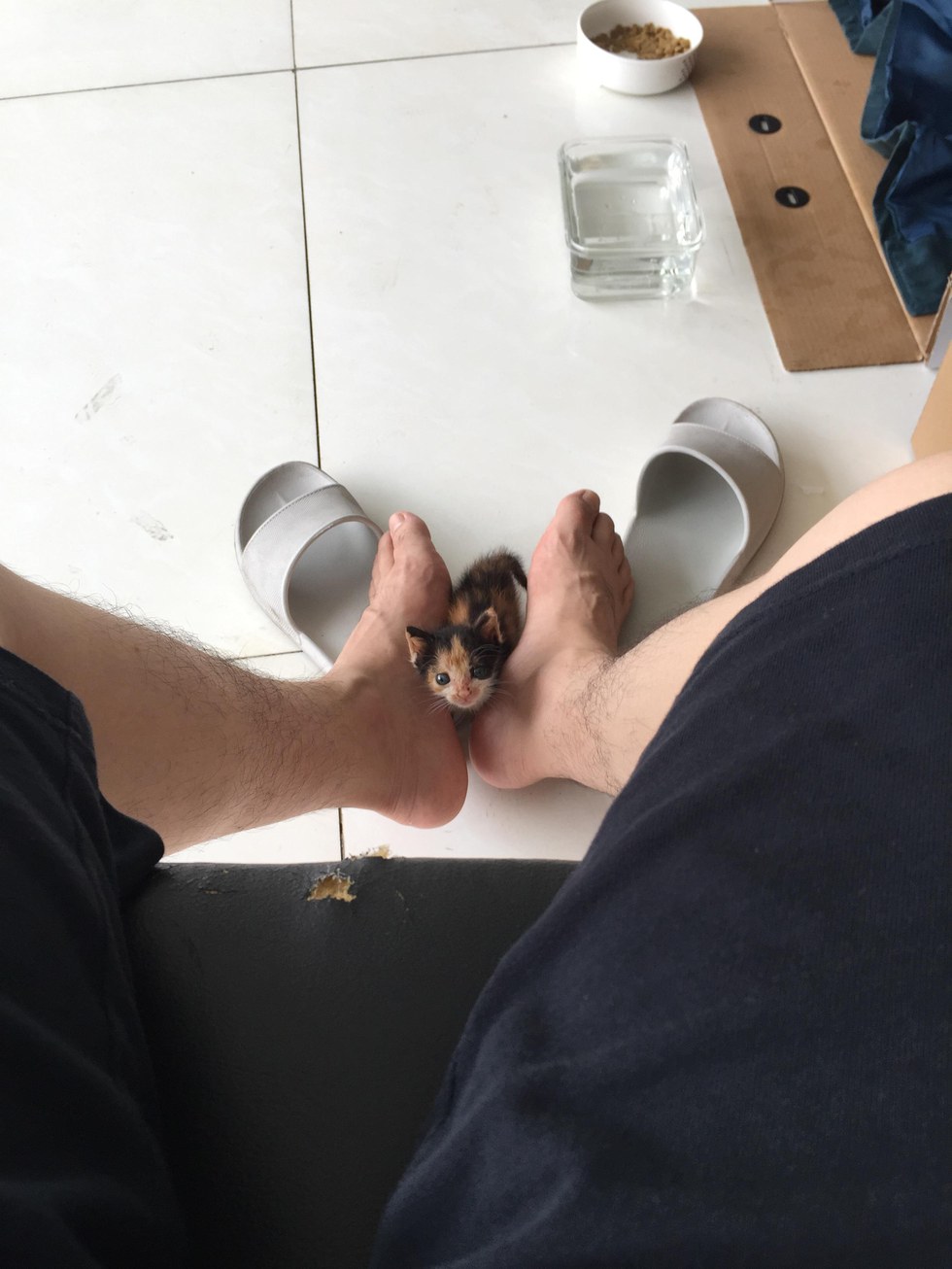 imgur/alanzgweb
Alan didn't have the heart to wake the kitten so he sat there the whole time while she was snoozing away.
He named her Sansa after the character from Game of Thrones.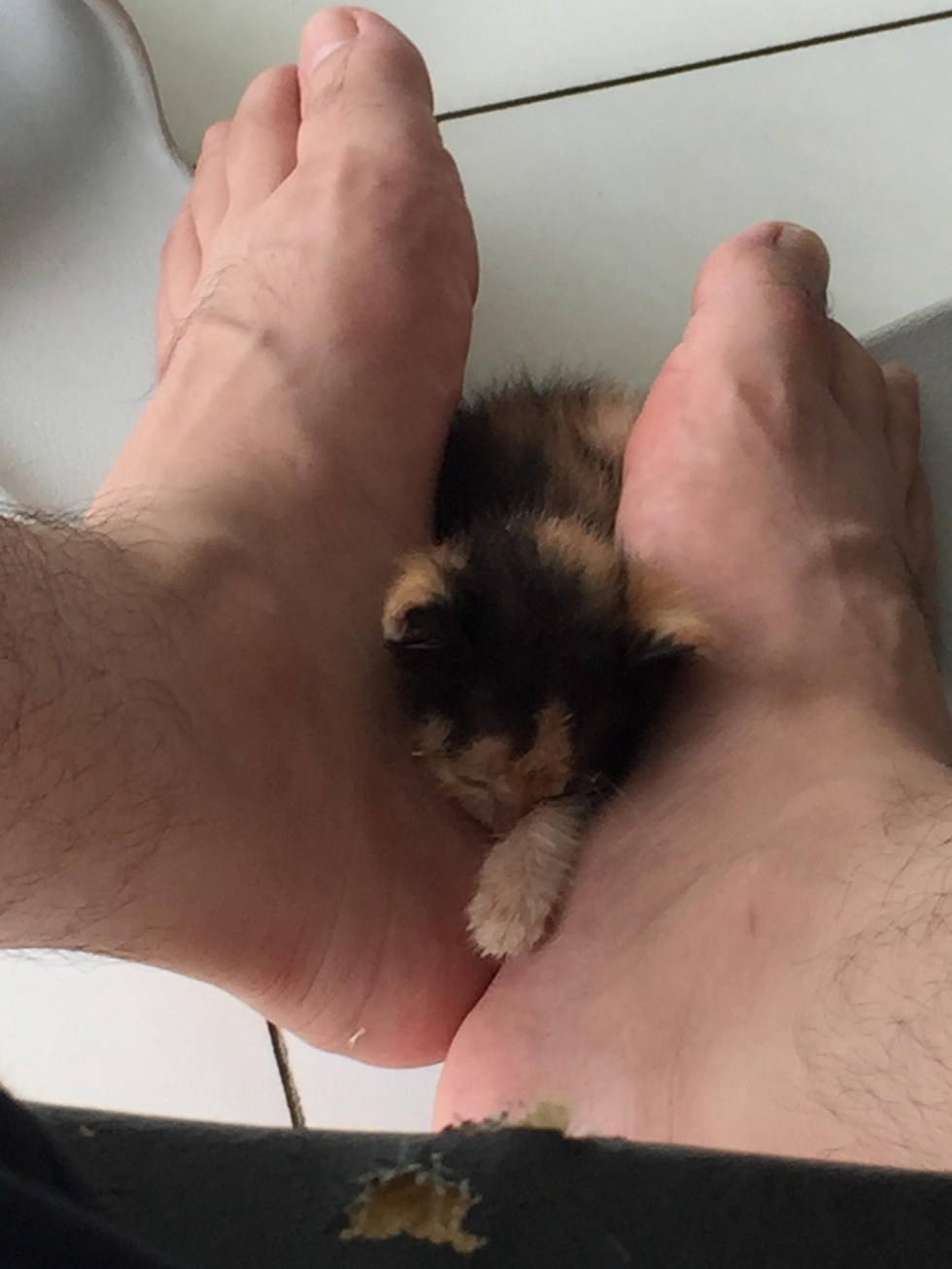 imgur/alanzgweb
They got her kitten formula so she could get the proper nutrition she needed to grow.

The kitten is eating like a champ with help from her new family.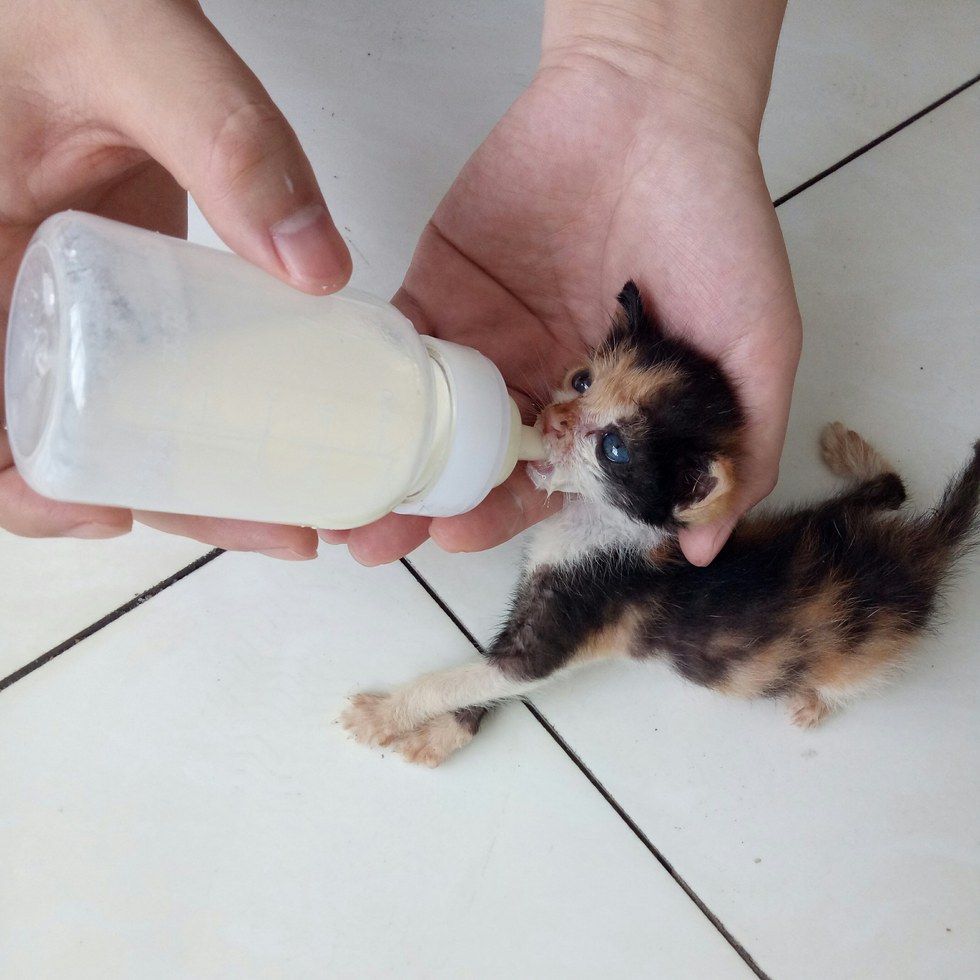 imgur/alanzgweb
Sansa loves boxes and has already gotten quite a collection of them lying around in the living room.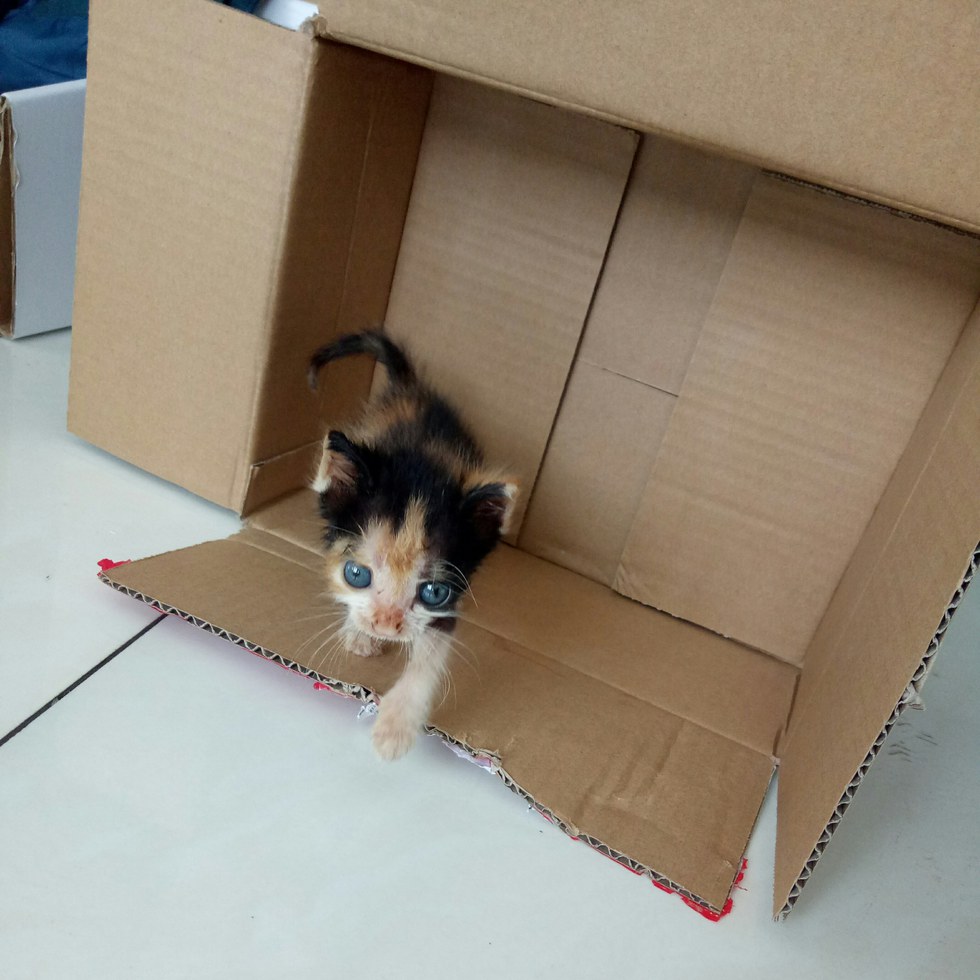 imgur/alanzgweb
The little feline explorer!
She is getting more adventurous and playful every day.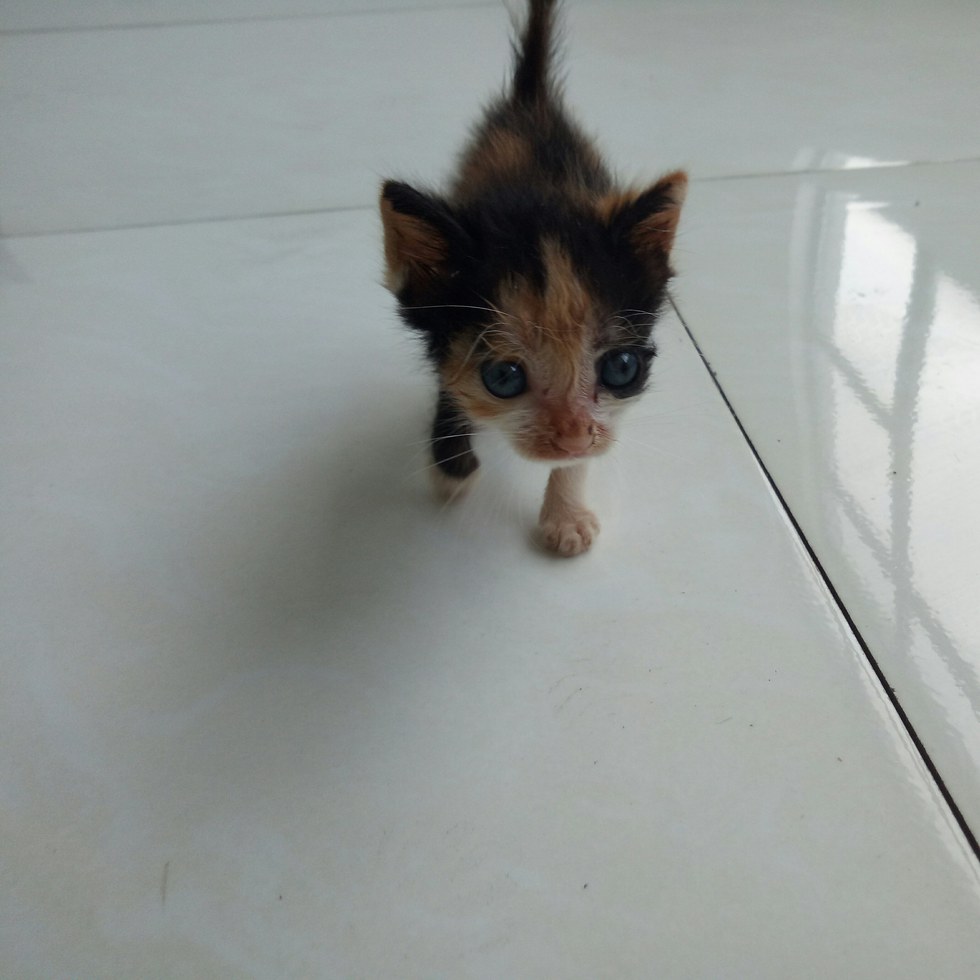 imgur/alanzgweb
She may be the runt of the litter but she is very brave and absolutely loves life!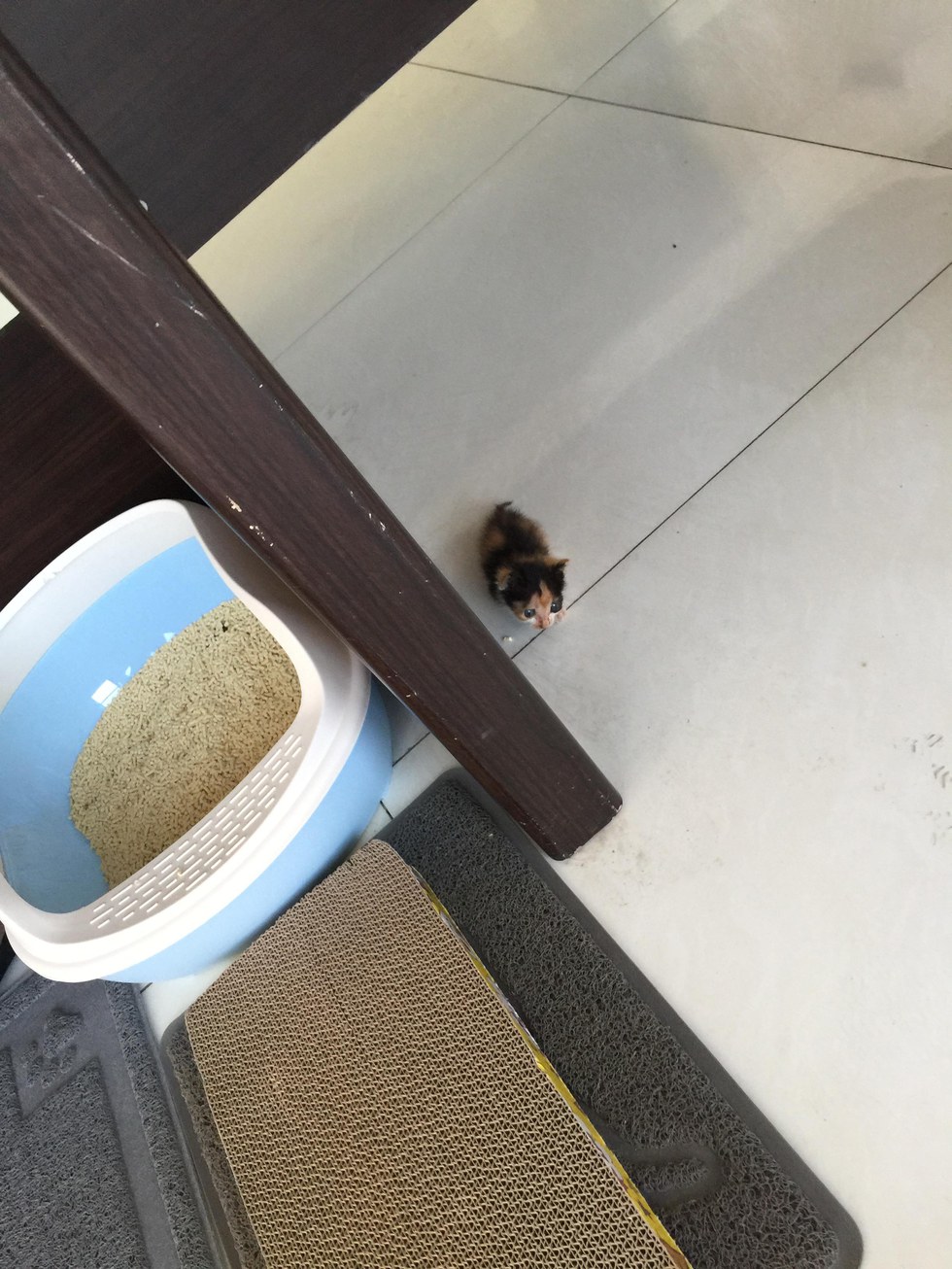 imgur/alanzgweb
When she discovers something new, she stops to investigate!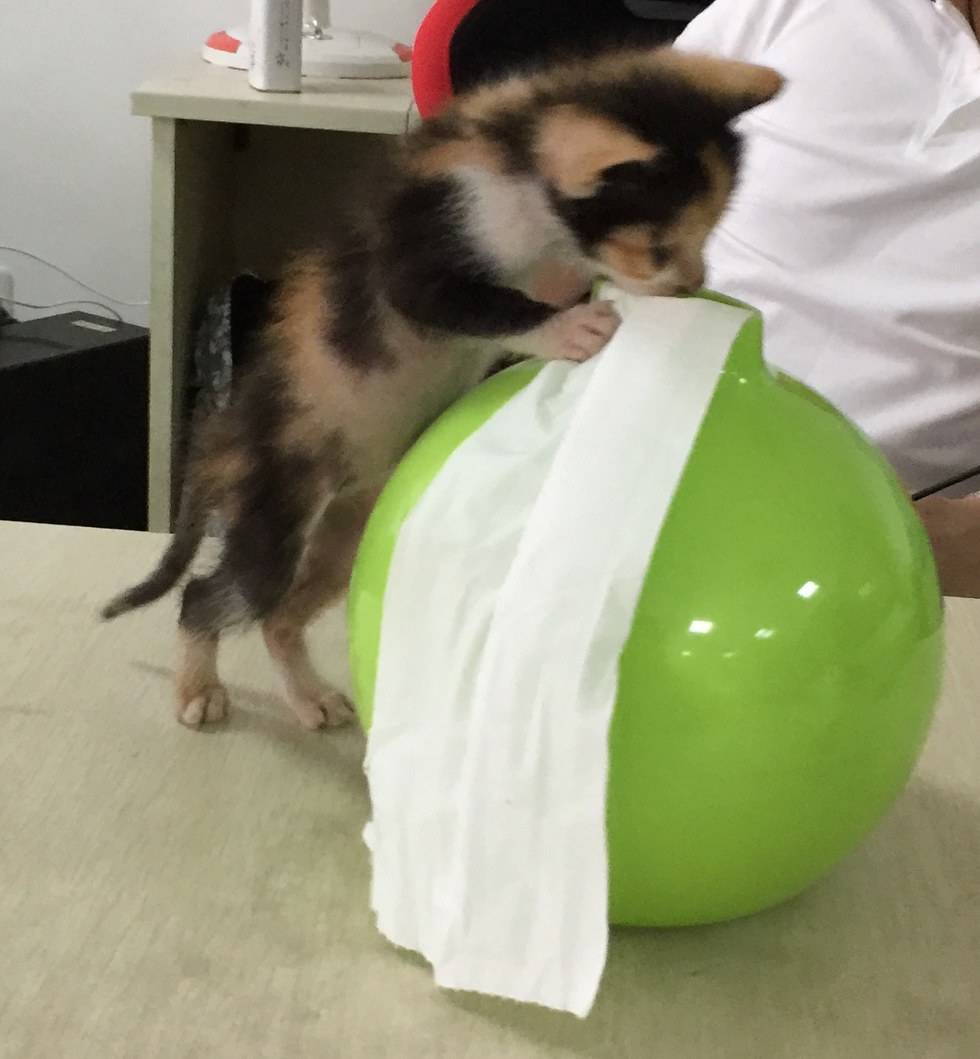 imgur/alanzgweb
The tiny kitten got a comfy bed, plenty of toys, good food and all the love she wants from her humans.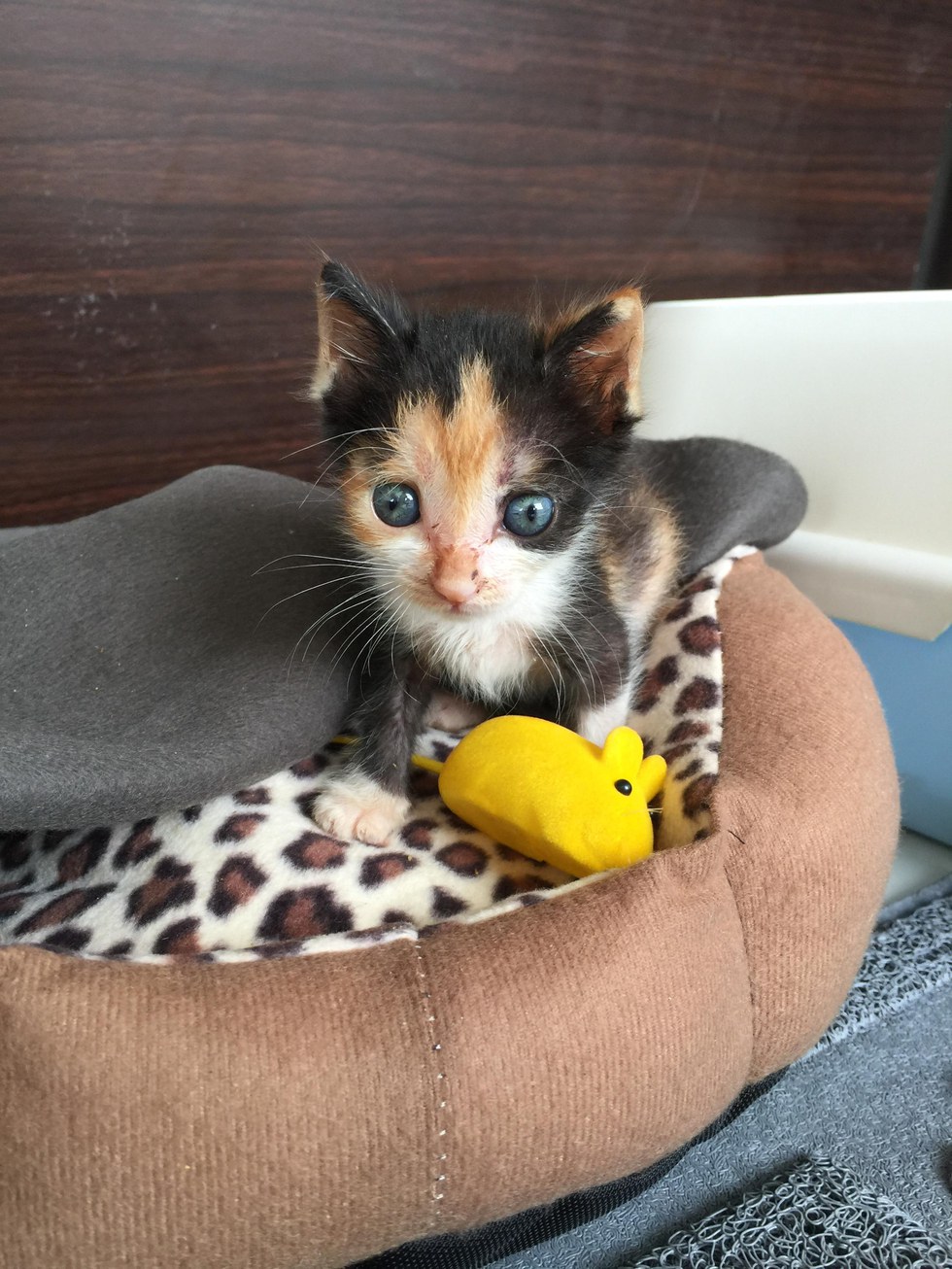 imgur/alanzgweb
Lady Sansa has grown to be a cuddle bug, happy and loved!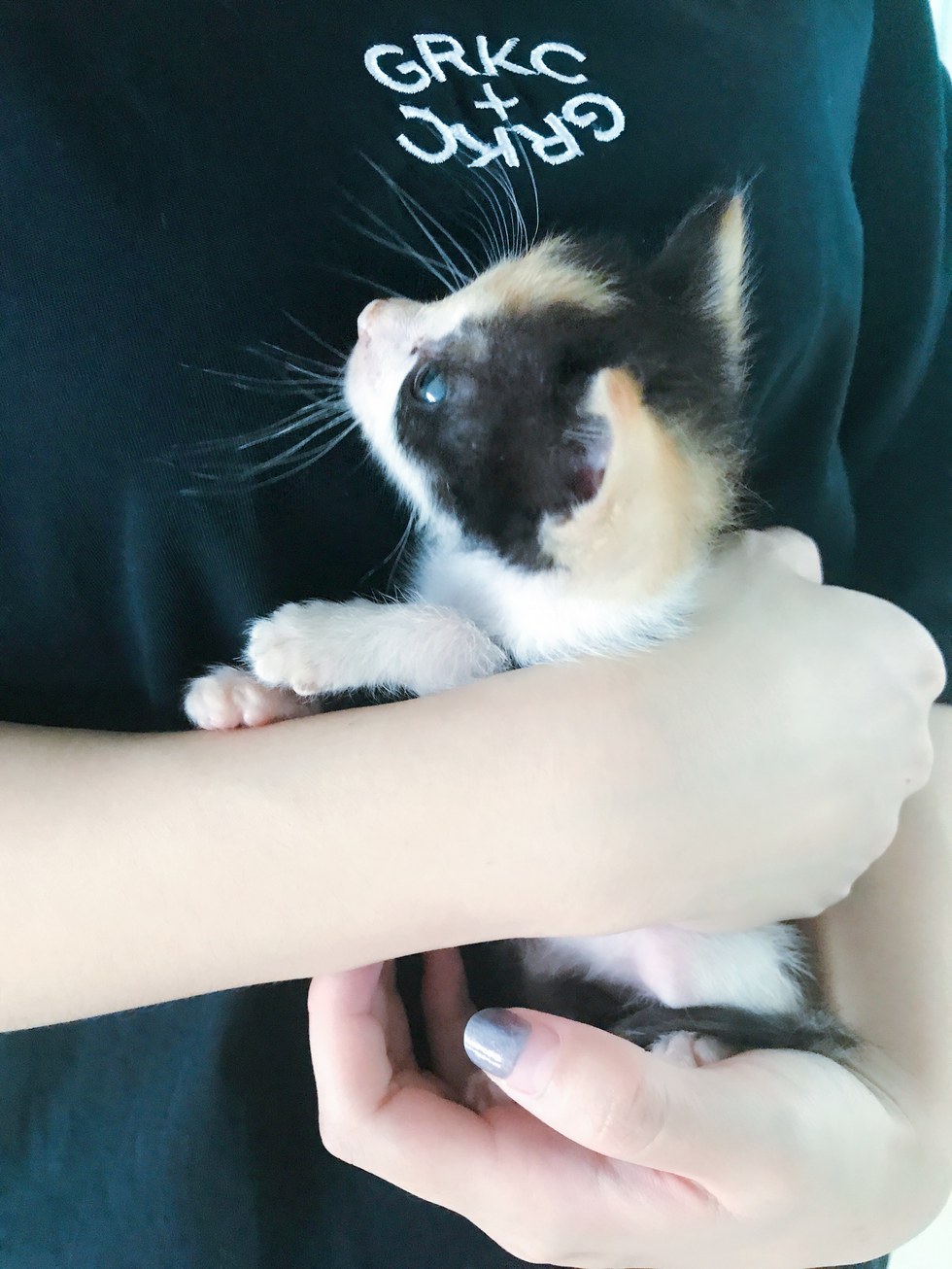 imgur/alanzgweb
Updates:
Little Sansa, adorable dancer :).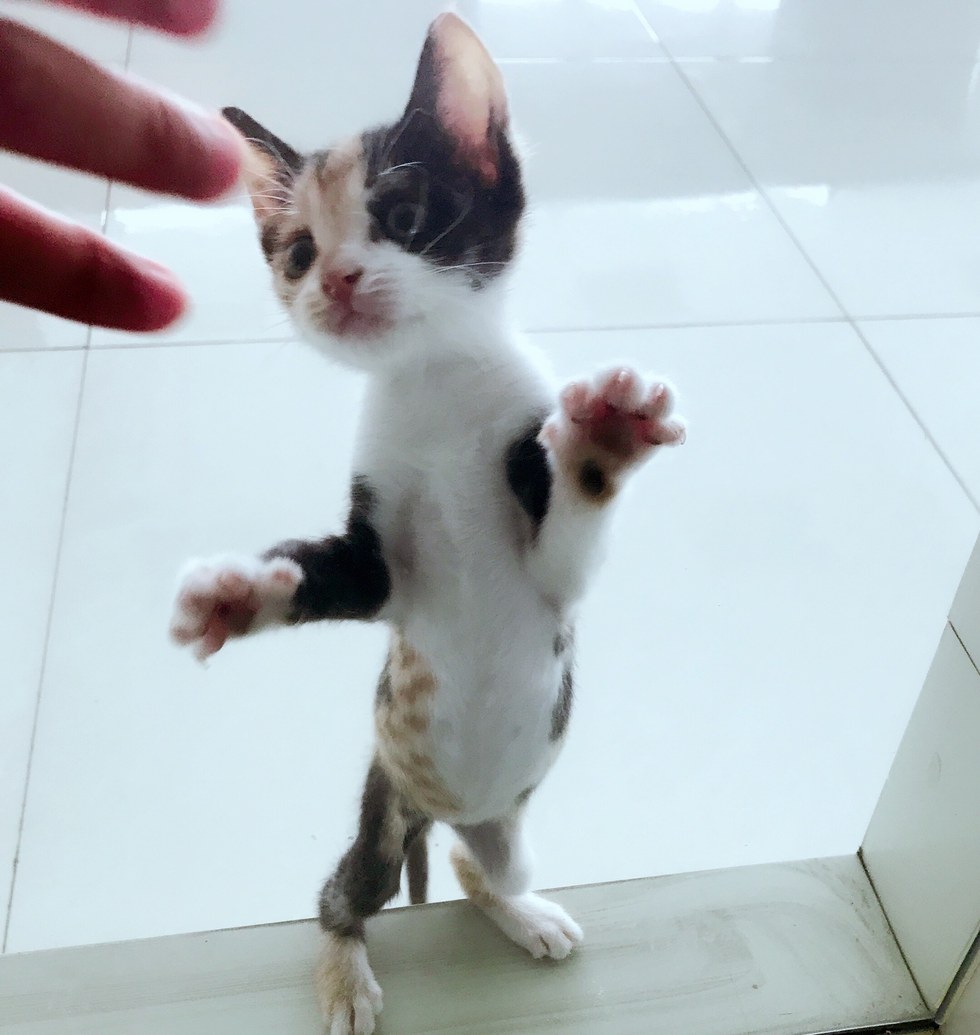 imgur/alanzgweb
Cuddles and more cuddles.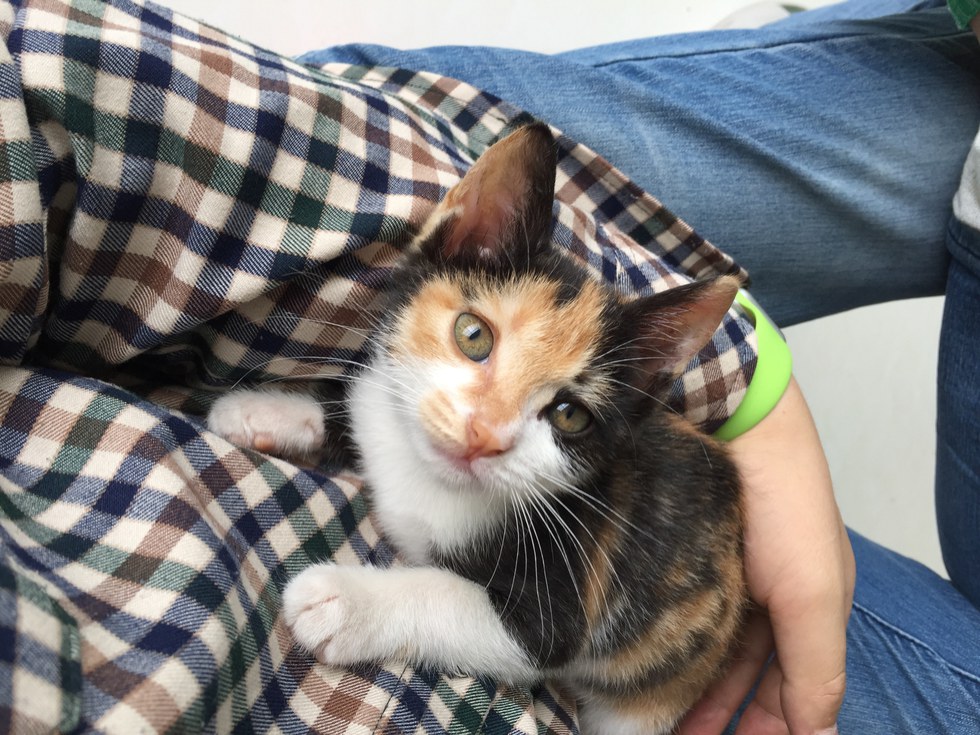 imgur/alanzgweb
She's grown by leaps and bounds! Look at her now! :)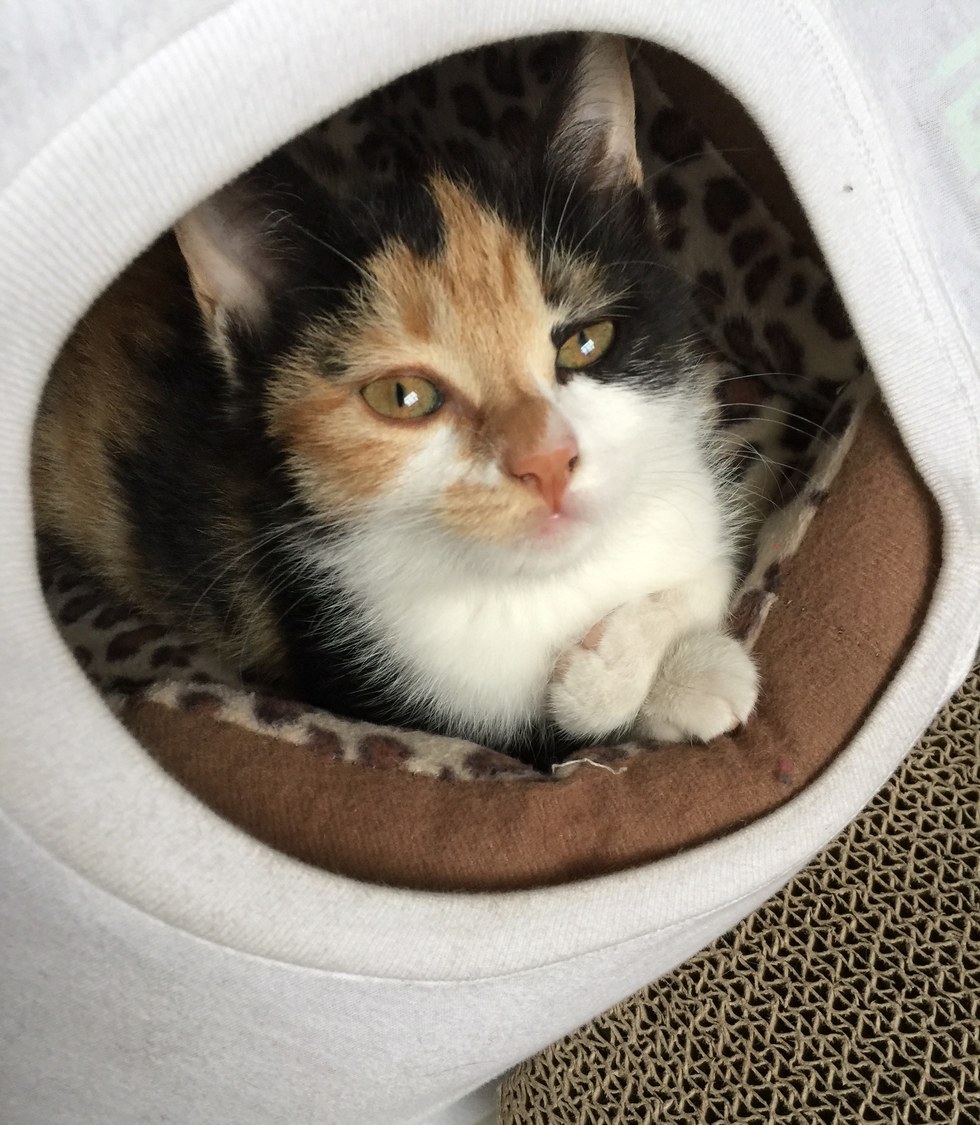 imgur/alanzgweb
Share this story with your friends. (More info: imgur)

Related story: Tiniest Kitten Rescued by Big Guy They Never Expected, Now 2 Years Later