A senior cat was left with just skin and bones. He ended up living on the streets carrying his frail body uncertain about his fate. It was then he found a porch to rest on, and found help and hope.
Meet Ozzie.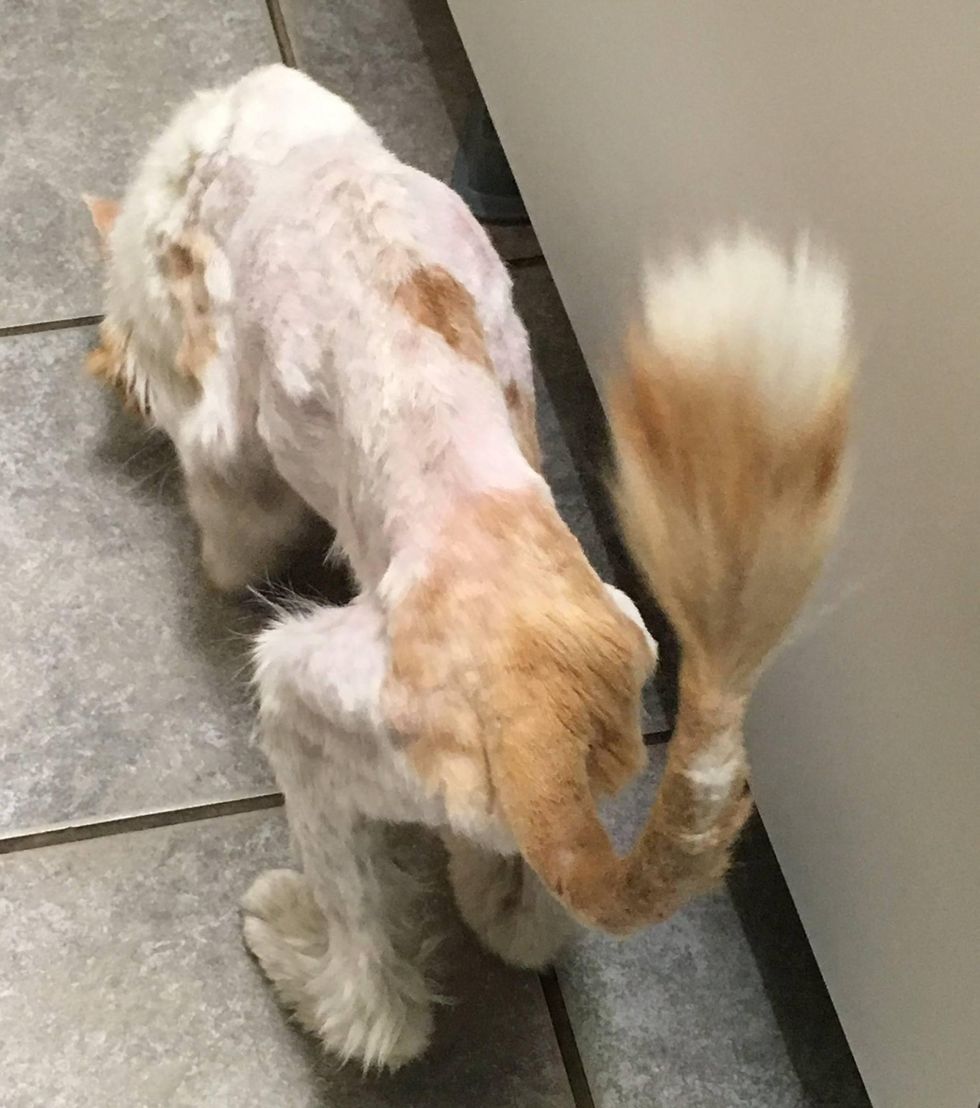 Animal Advocates Society
Ozzie used to have a roof over his head until he became neglected and ill, and was eventually given up by his owner, sealing his fate on a hopeless note.
At 15, barely weighing anything, the scrawny ginger cat wandered to a family's porch, and that's when help came his way.
"Ozzie was a very sick lost old cat when he found shelter on a porch. He was emaciated down to skin and bones. H is long fur was matted all over his body. It was so tight between his legs that walking was painful for poor Ozzie . Who knows how far the poor old boy struggled to walk until he gave up and huddled on that porch."
Once the sweet old boy came to Animal Advocates Society (a rescue group in North Vancouver, British Columbia), they immediately moved him to an experienced fosterer who knows exactly what Ozzy needs.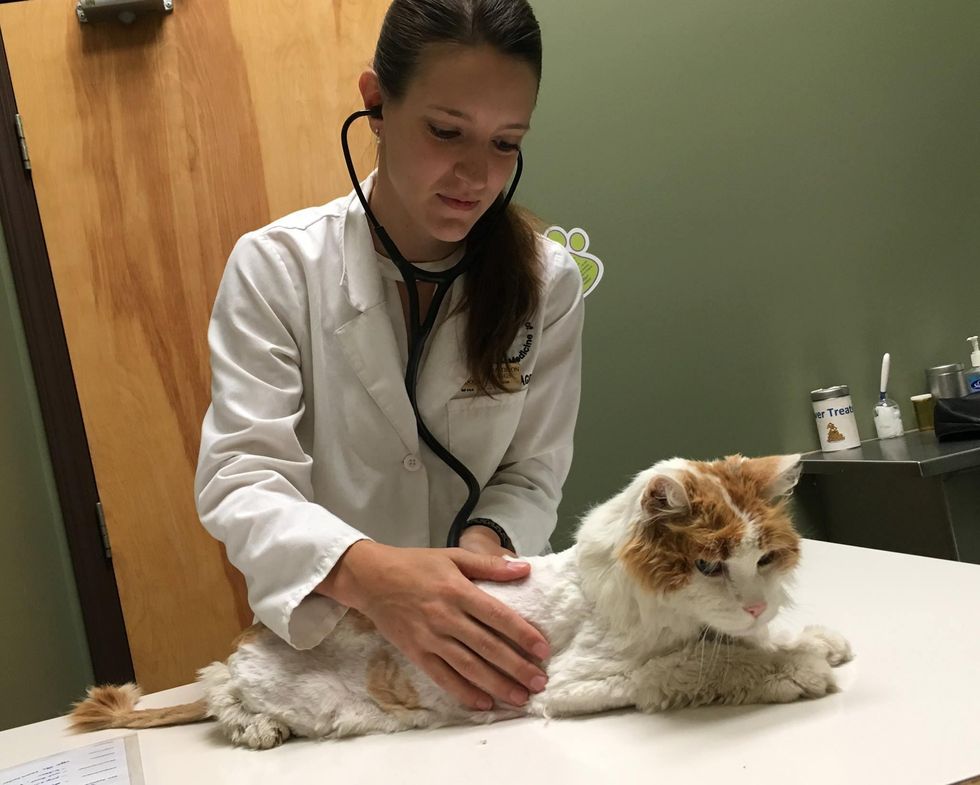 Animal Advocates Society
They shaved the ragged and matted hair so Ozzie could have much-needed relief. The staff gave the sweet boy the medical treatment he desperately needed.
"His blood tests revealed that Ozzie was about fifteen years old and that his emaciation was caused by untreated hyperthyroidism . As soon as he was put on thyroxin he began gaining weight and became more active ," the rescue said.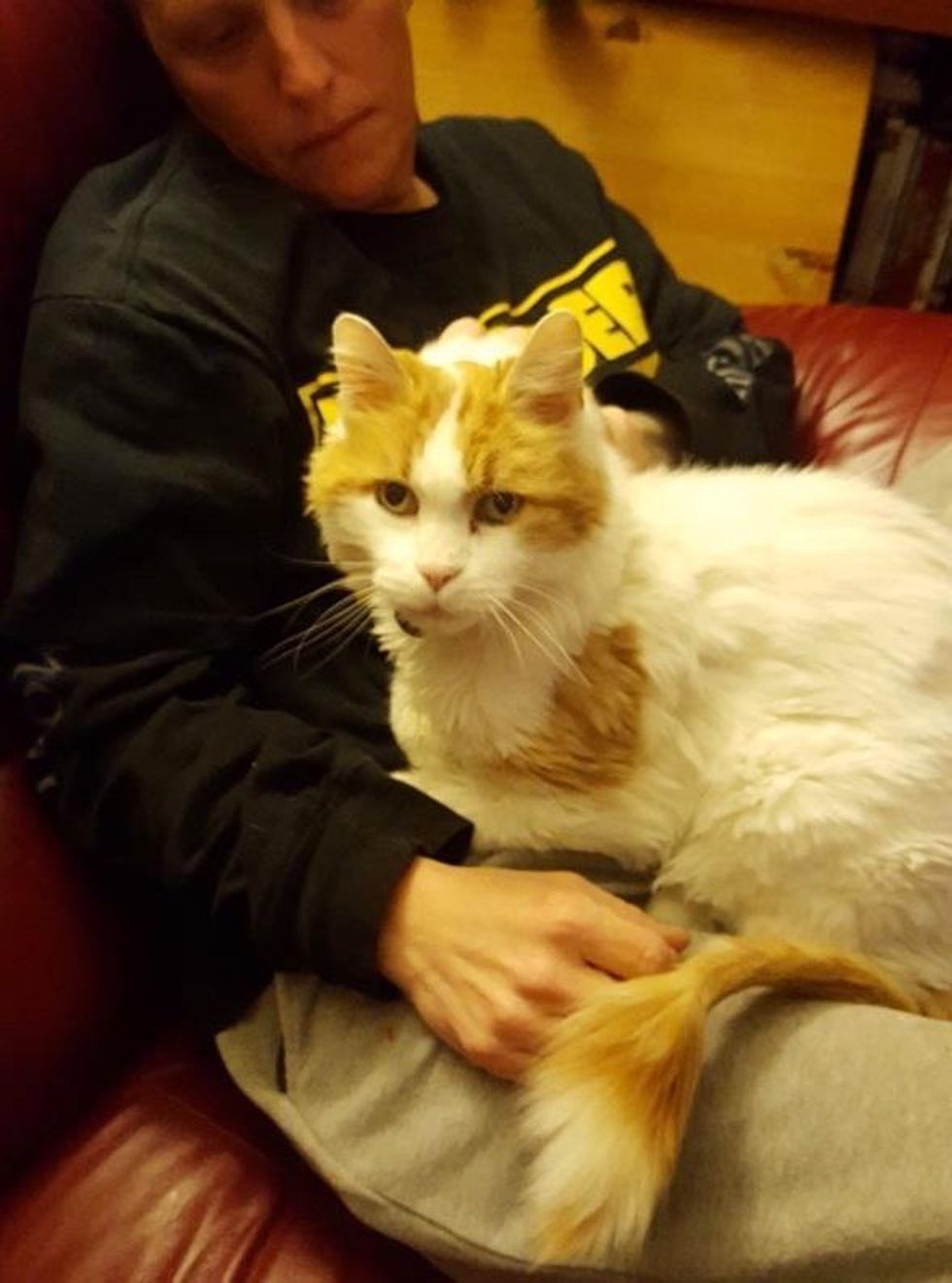 Animal Advocates Society
Not only have his scabs healed up, but they have also given him extensive dental work. Despite it all, the ginger cat was so sweet to the staff, wanting their love and cuddles.
"Ozzie is one of our 'keeper cats', cats who are old and ill. And so we pay for life-time care with experienced colleagues who we absolutely know we can trust to always know what to do to make keepers happy and safe," the rescue group said.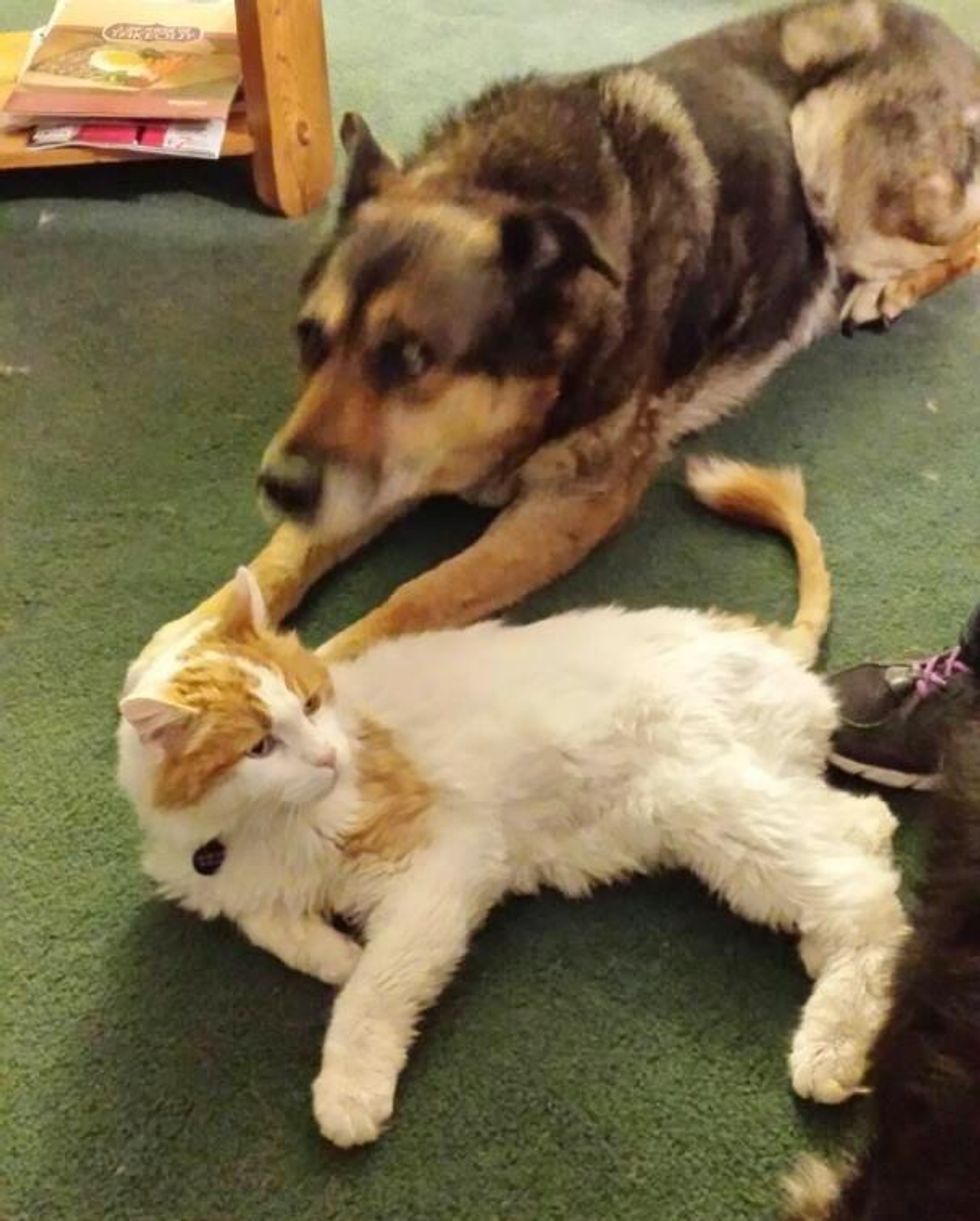 Animal Advocates Society
He has gone through months of medical procedures for various conditions. His face has lit up, and his hair has grown back and it is softer than ever.
For the first time in a long while, Ozzie feels loved.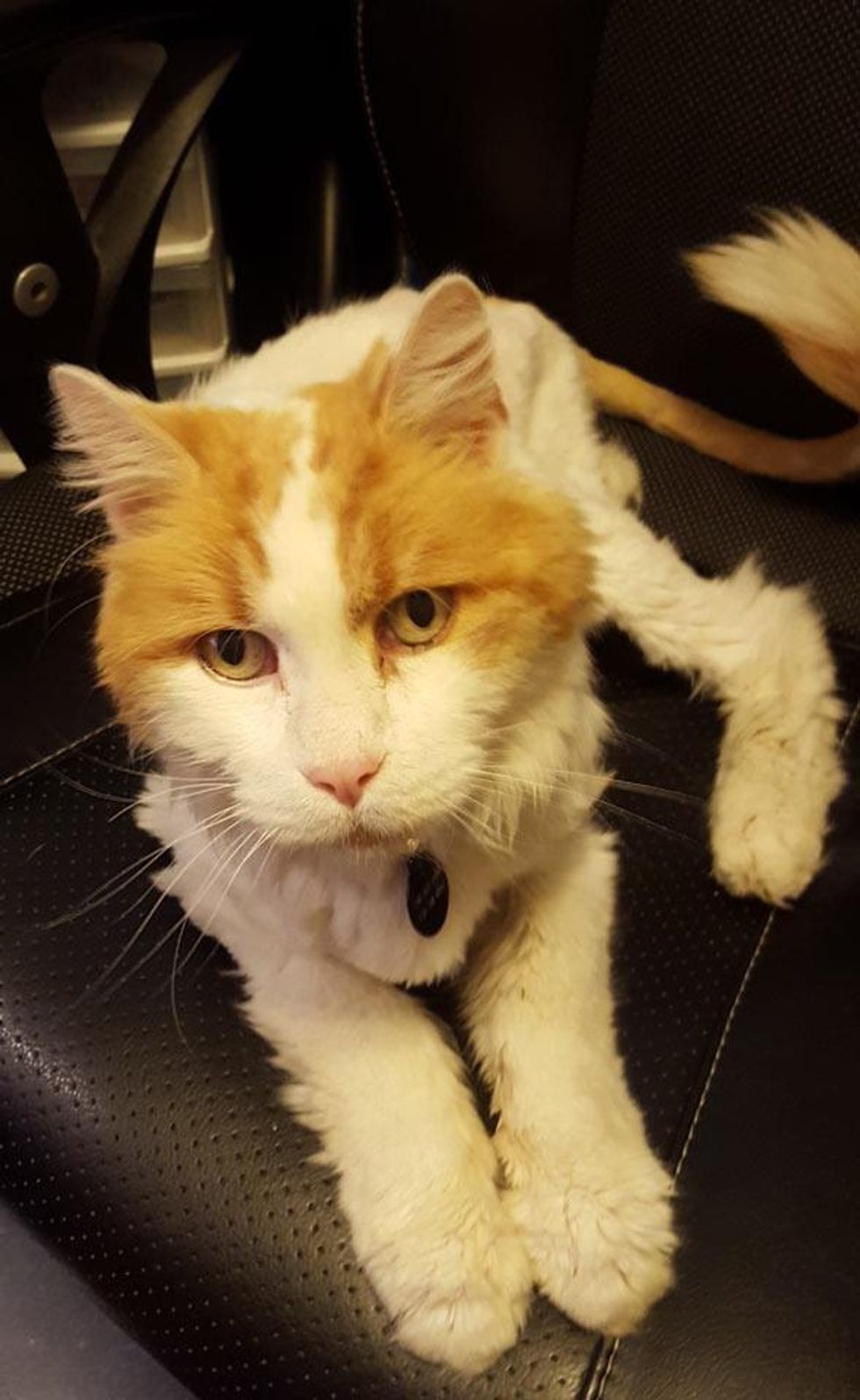 Animal Advocates Society
"Ozzie looks like a kitten since his surgery. He is eating more and has put on weight and he and our dear old dog Nik Nik are playing. That's a first!" Ozzie's foster mom said.
"He follows me everywhere, and talks the whole time. He sits with me on the couch and loves the blanket. If I stop patting him, he touches my cheek with his paw, being careful not to claw. He is so sweet."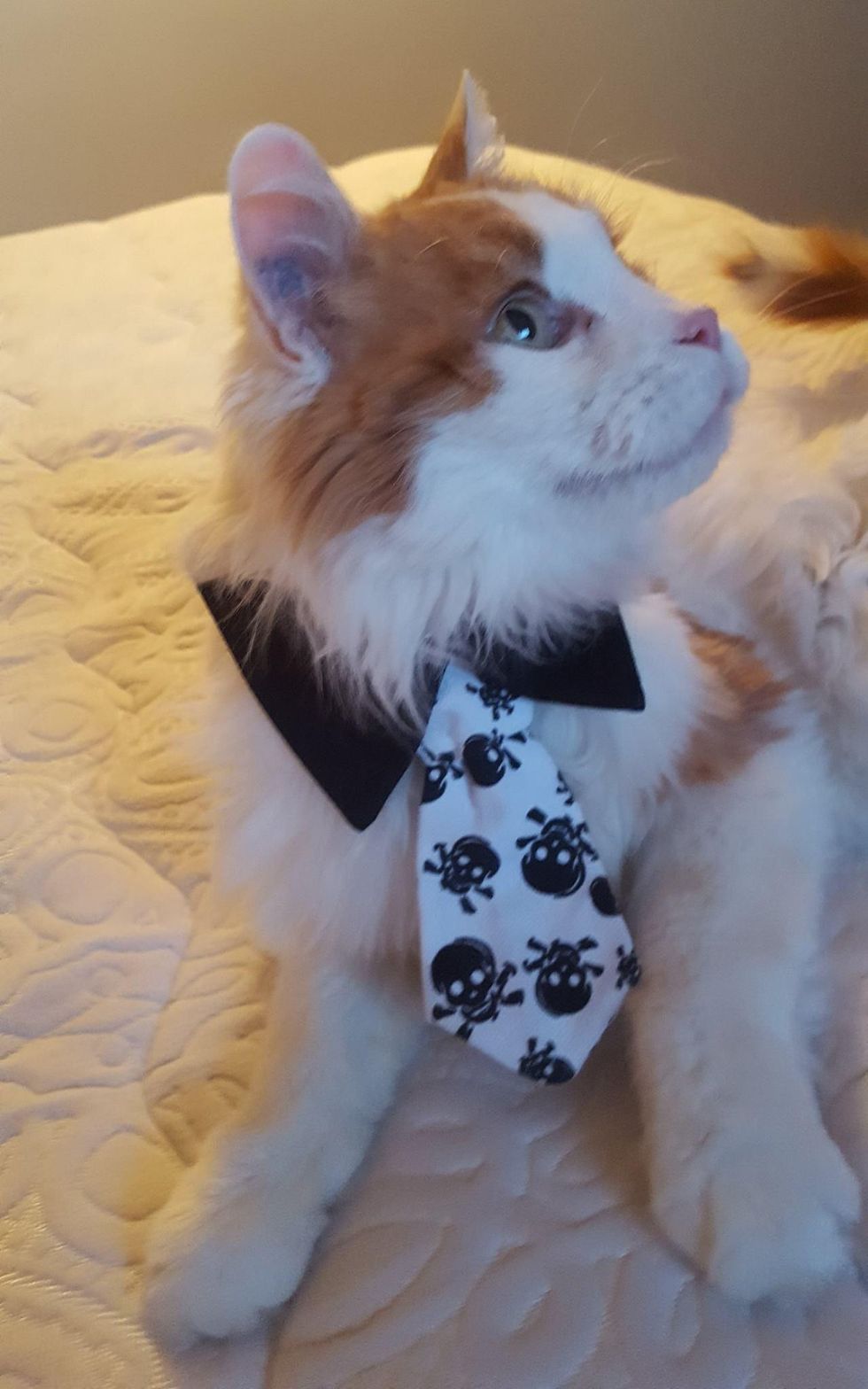 Animal Advocates Society
Now Ozzie's beautiful fluffy coat has grown back to its full glory. He's happy, hopeful, and a kitten at heart. This 15 year old handsome boy has a loving family that will always be there for him whenever he wants a cuddle.
"Every animal in our care who needs us forever, gets us."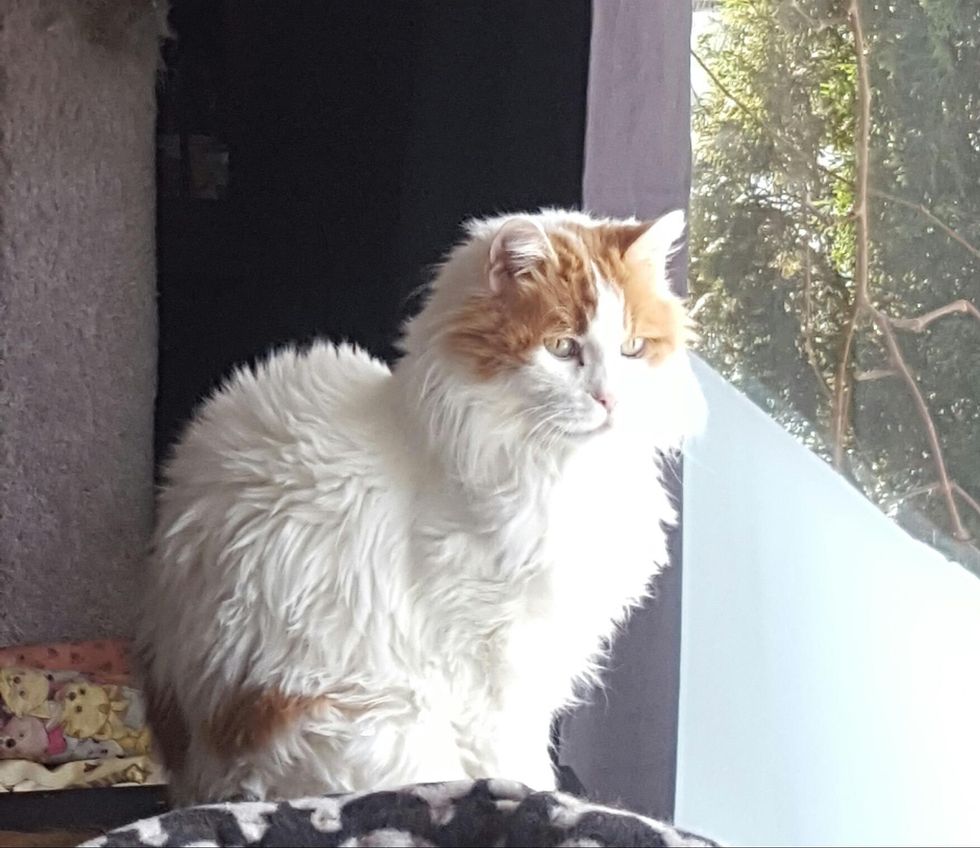 Animal Advocates Society
Share this story with your friends. If you would like to help Ozzie with his medical expenses, click here to make a donation . Follow Ozzie and other rescue kitties on Animal Advocates Society's Facebook .
Related story: Senior Cat Keeps Pawing at Window in Shelter Until Someone Takes Her Home