She's 17 years old and has only 1 tooth left, but to her human, "she's the sweetest old gal I could ask for," said her human via reddit. "We adopted her from a shelter when I was three or four years old, and... she was around the same age as me, so we've grown up together."
Her name is Polly. "...she'd been [at the shelter] for a couple of years as no one wanted her because she had no tail. The staff guessed that it was cut off when she was young, because she's definitely not a Manx."
Since Polly has only one tooth, she drools a lot. "If she's sitting on your lap getting stroked she forces her head into your hand to have her cheeks scratched, and when she's decided she's had enough she shakes her head and the drool goes flying."
At 17, Polly is really just a kitten at heart. "It's quite cute, at night we can hear her downstairs chasing after her little jingle ball…"
Polly, a 17 year old cat who has only one tooth. "She is the sweetest old gal I could ask for," said the human.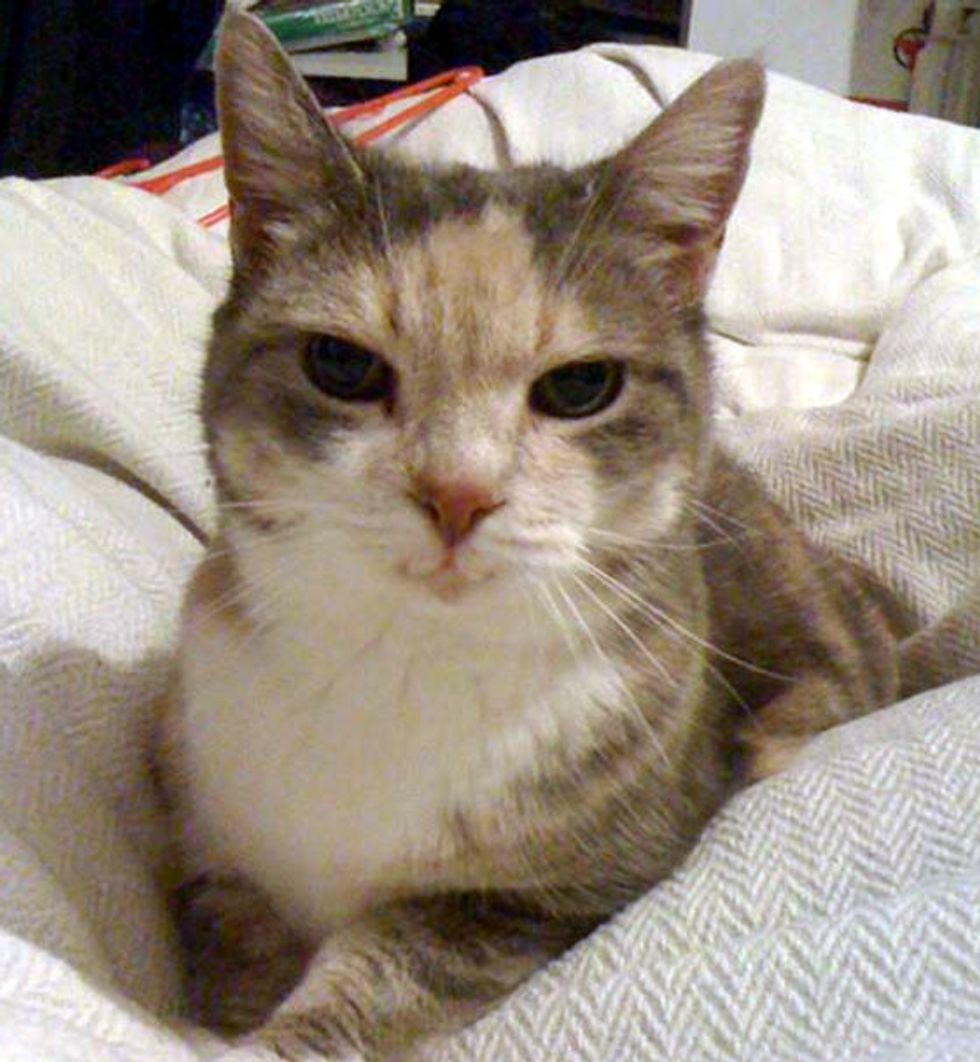 Photo via reddit.