A 9-year-old kitty has never taken a day-off working as the vet cat at an animal hospital in Philadelphia, Pennsylvania. He has a very important job that has helped save many lives.
Meet Sparky the cat!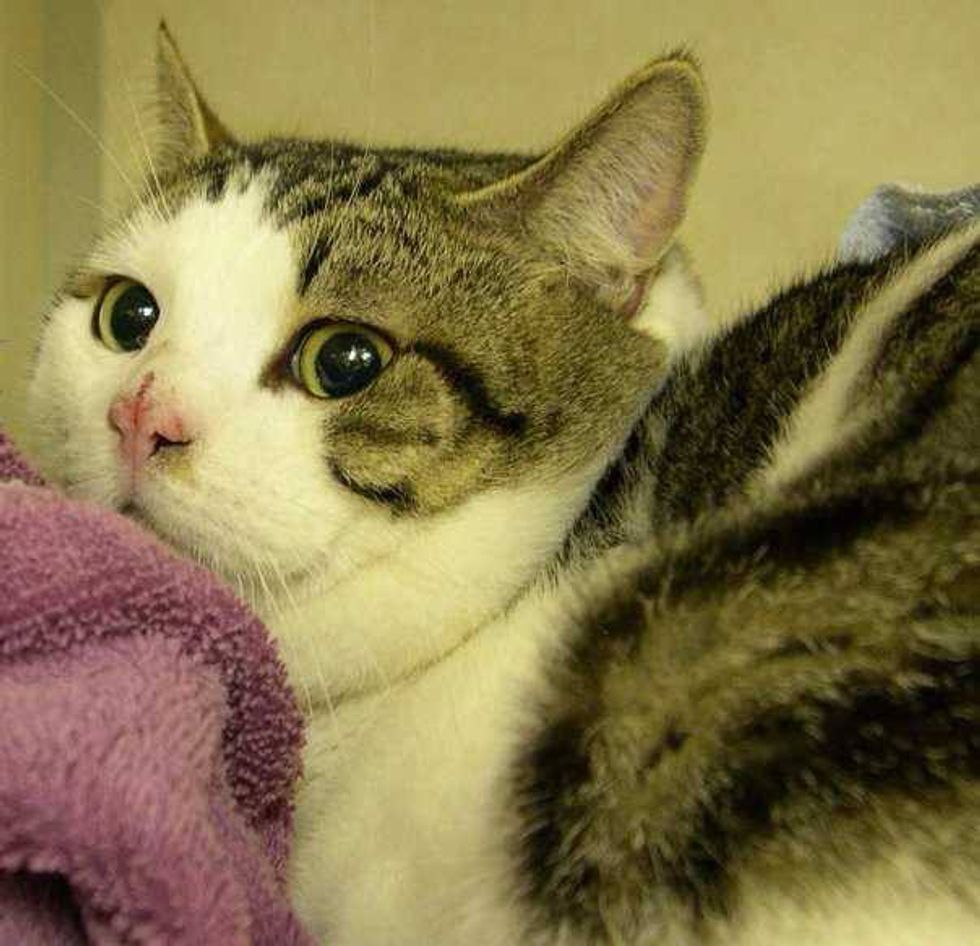 Back in 2009. He was very scared that day.The Cat Doctor
Little Sparky started coming to The Cat Doctor, a full service medical and surgical facility exclusively for cats, in early 2009 when he was still a kitten.

"The following year, his then owner brought him in to board with us but never came back for him," Cherie of The Cat Doctor told Love Meow.
They kept Sparky at the facility until they realized that his owner would return so Sparky became a resident at the hospital and stayed there for two years. A staff's family member eventually adopted him but later Sparky developed aggressive behaviors and was returned to the hospital.
As soon as he moved back in, he immediately improved.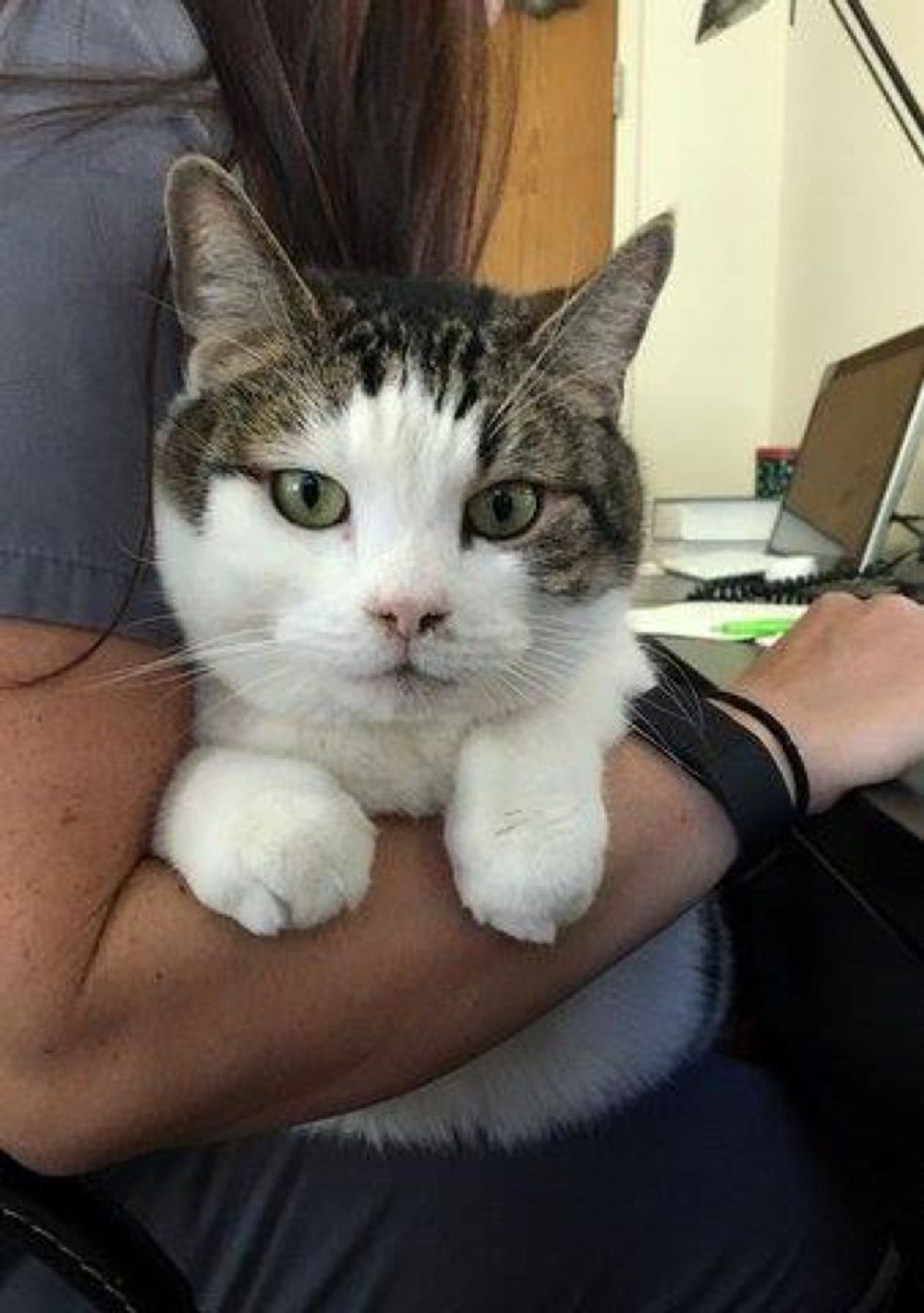 The Cat Doctor
The hospital realized that Sparky had already found the place to call his own, and he became a permanent fixture at The Cat Doctor.
"He is a much happier cat living here. He has his set routines, which he never strays from. He has his own private space away from the chaos of the rest of the hospital and is really thriving."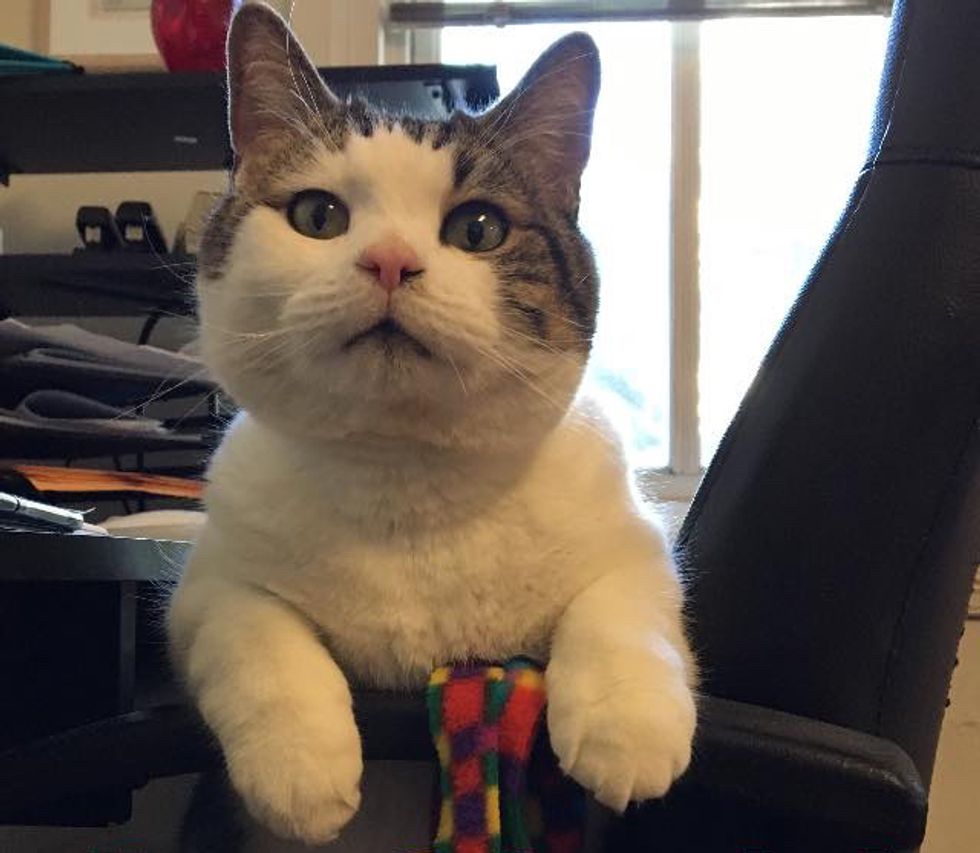 The Cat Doctor
Turns out, Sparky is there for a very important reason.

"He does have one very important job here.He is our blood donor, and Sparky has donated blood to many of our critical patients and has saved some lives in doing do," Cherie told Love Meow.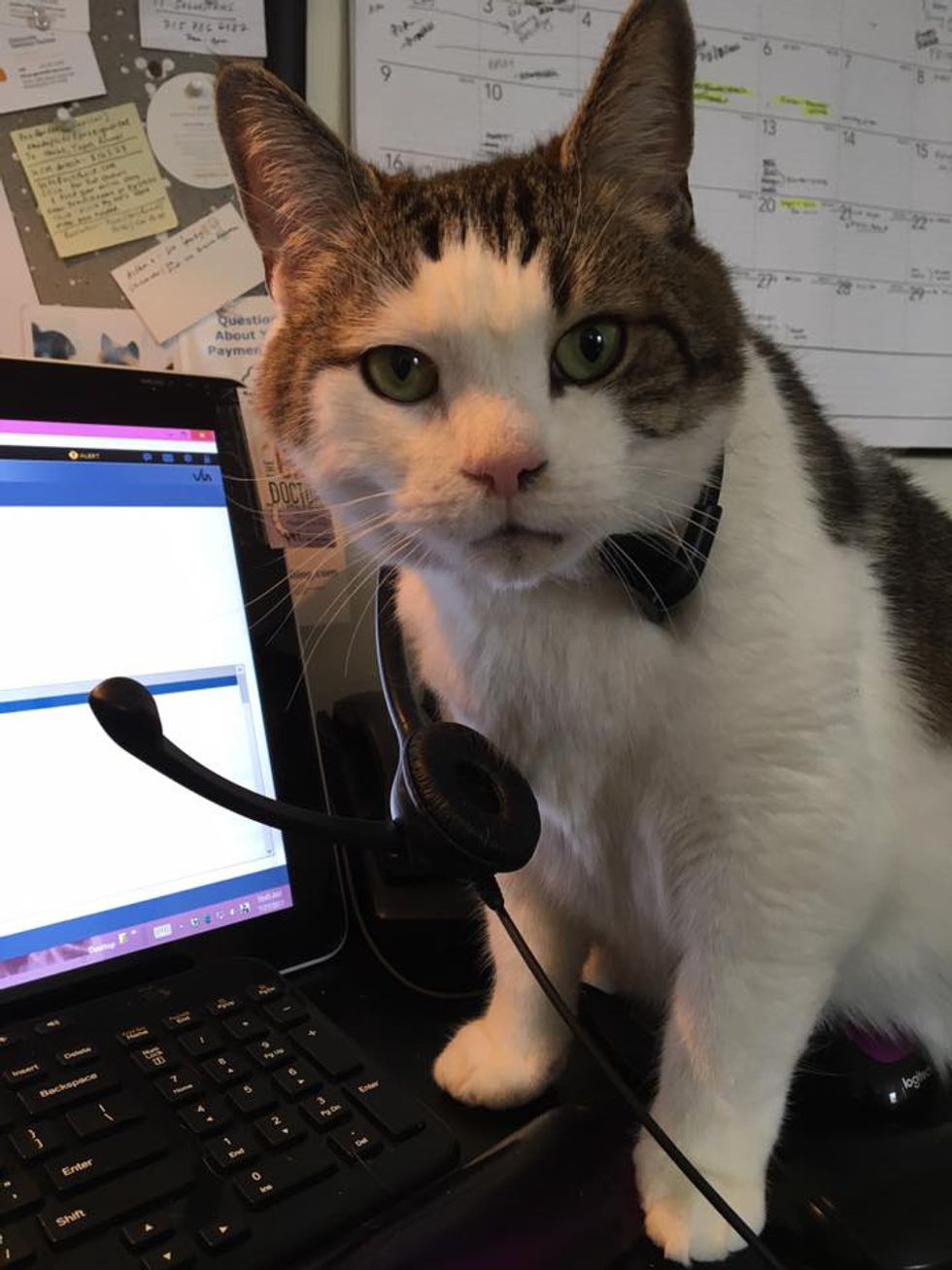 The Cat Doctor
Over the past eight years, Sparky has helped save six very critical feline patients and provided comfort to countless.
"He is our hero!"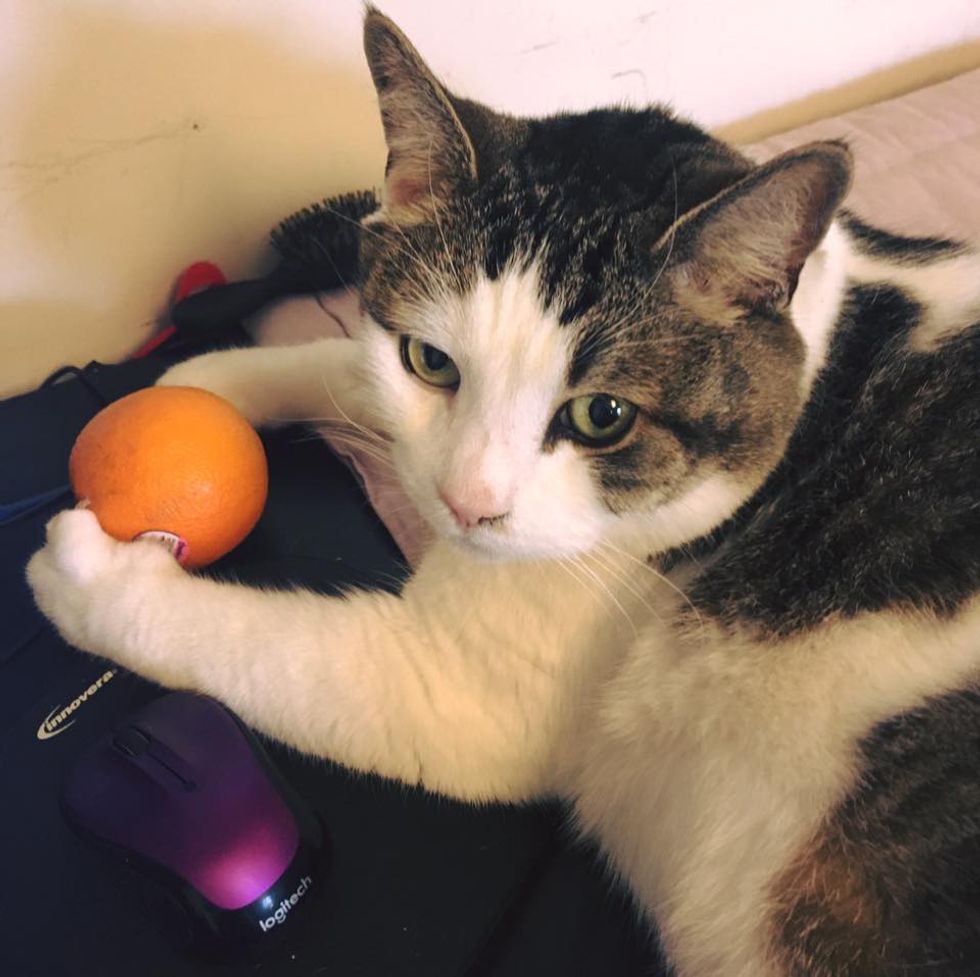 Sparky confiscated his caregiver's orange.The Cat Doctor
The pudgy kitty has an adorable purrsonality!
Sparky loves his box fort, though Lois, another resident cat, tries to take it over sometimes.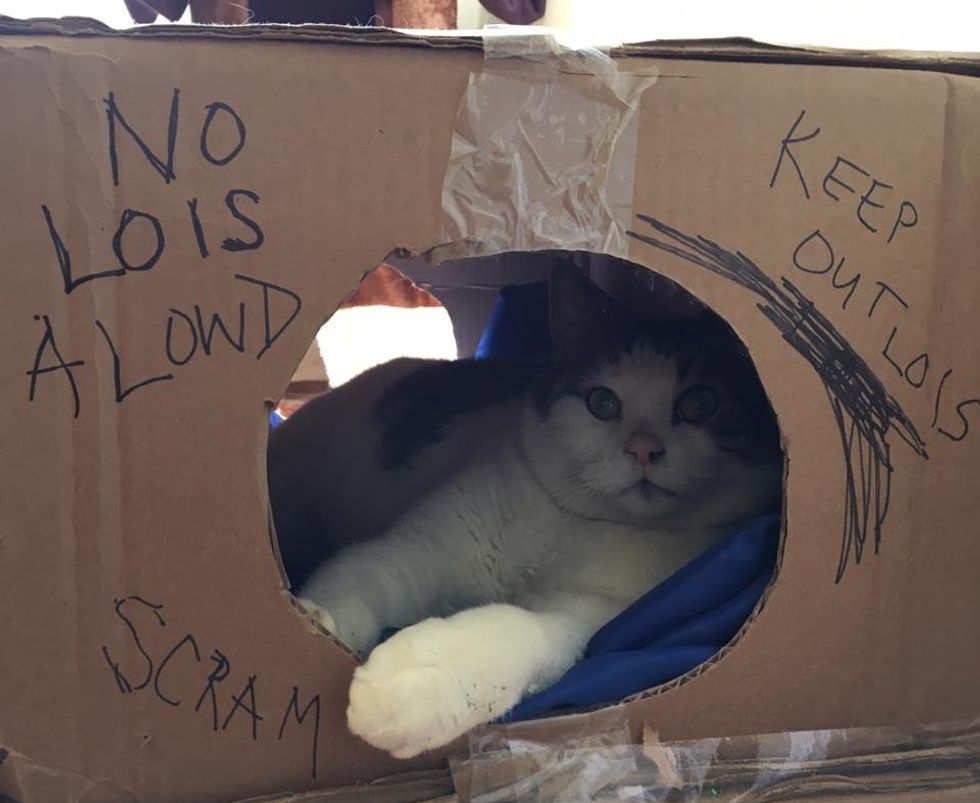 The Cat Doctor
"He loves people and commands attention. He is great at communicating his needs by pawing gently at your leg and staring up at you with his great big eyes," Cherie told Love Meow.
Even though there's still a few pieces of kibble left, Sparky is insisting that his activity center is empty.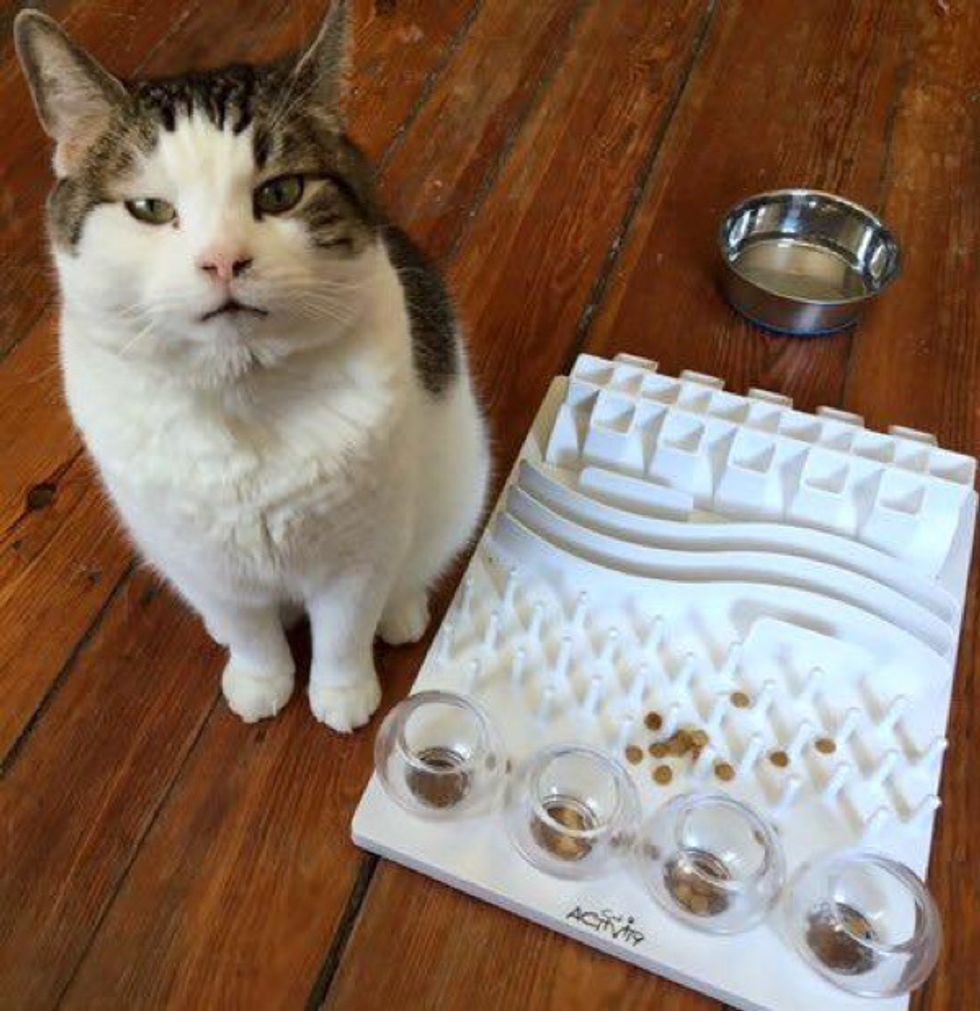 The Cat Doctor
"If you don't respond to him right away, he will then jump up on your desk and sit on your computer keyboard while you're trying to work in order to get his way, which works every time."
Gimme your attention meow!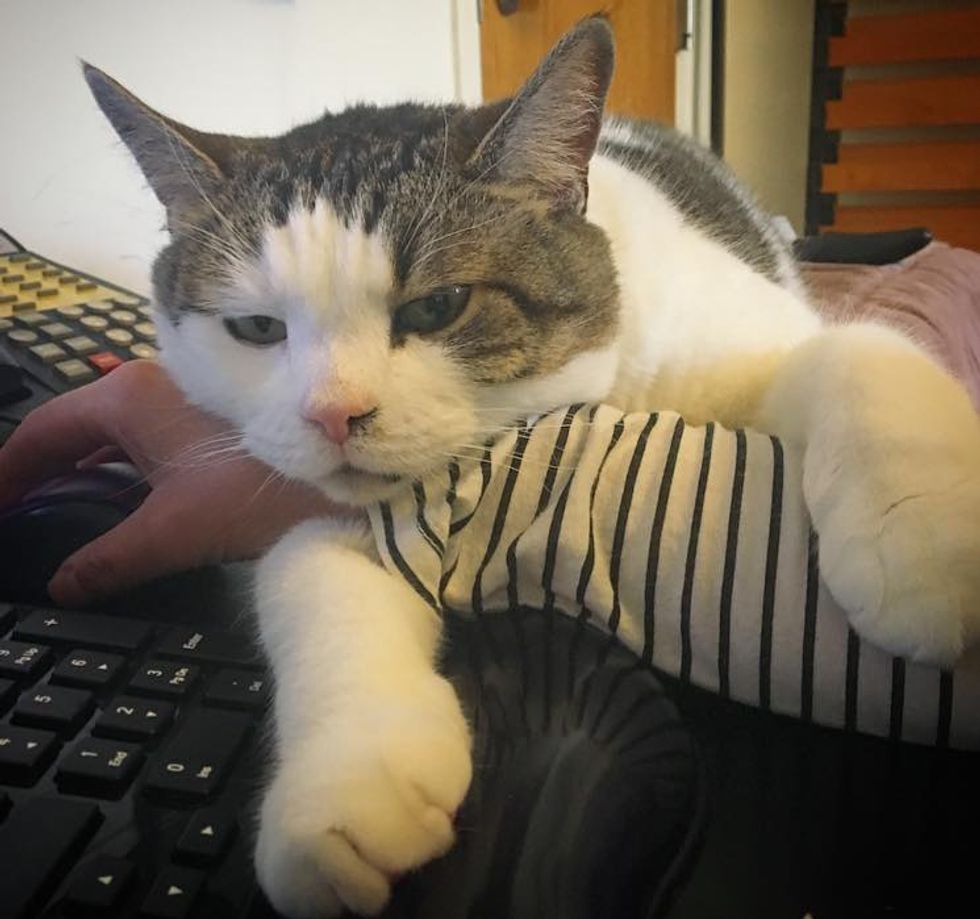 The Cat Doctor
"He loves to play (the rougher the better) but he is also a cuddle bug. You know he's happy when he's purring and drooling," Cherie told Love Meow.

Yesterday, Sparky had his 9th birthday! They threw him a feline-filled party and he was very happy :).
The Cat Doctor
Sparky came to The Cat Doctor and fell in love with the place and everyone there.
He greets people when they come into the hospital, comforts those who could use a smile, and helps save the lives of those who are in critical condition.
The sweet boy has no idea how pawsome he is but he does know that he's where he wants to be, and he's happy and loved.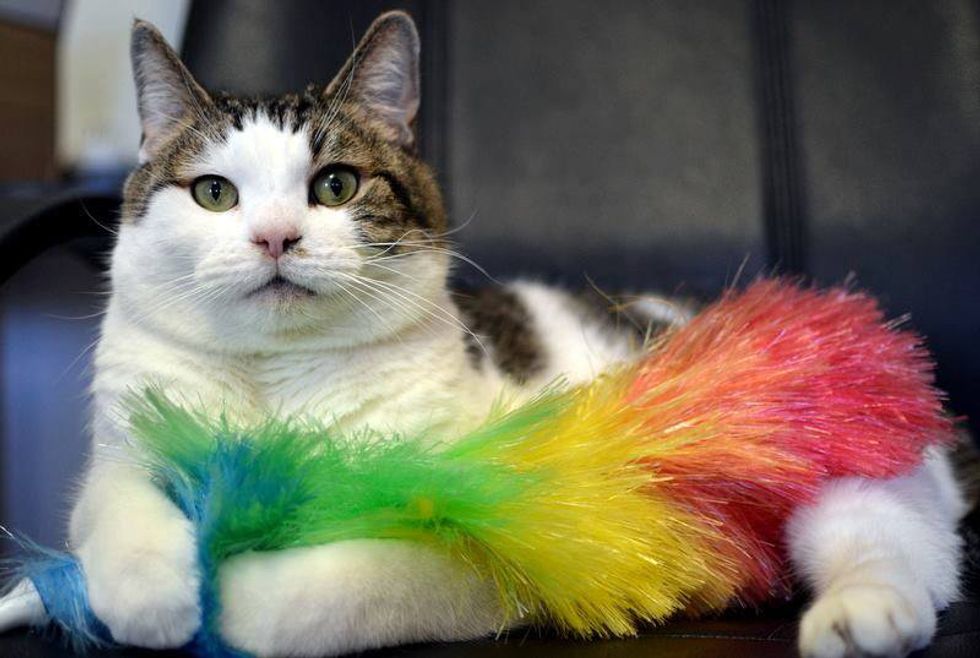 The Cat Doctor
Being a vet cat is hard work!
Share this story with your friends. Follow Sparky and The Cat Doctor on Facebook.

Related story: 15-year-old Scraggly Shelter Cat Found Humans He'd Been Waiting for All His Life