Santa came early for the cats and kittens at the Larimer Humane Society. A kind person paid a visit to the shelter and made a donation to cover the adoption fee for all their cats and kittens.
"We were FLOORED and so far our asking for a donation (to help other animals who haven't found a home yet) is paying off. Thank you, dear Holiday Angel for helping our purr-fect whiskered friends find a new start this Holiday. We're open from 10-5 on both Saturday and Sunday and we're on Christmas Eve from 11-5 pm as well," said the shelter on their facebook page.
They posted a photo of "Cody" their 6 year old rescue cat who was so ready to make his way into a loving home. Soon after the photo was posted, they posted an update: "...very glad to report that handsome "Cody" -wearing the Santa hat- found his home today! He and 6 others have been adopted since our Holiday Angel stopped by! Spread the word - we want a BUSY weekend doing adoptions!"
Cody the 6 year old cat found his home on Christmas Eve thanks to an anonymous donor who paid for the adoption fee for all their shelter cats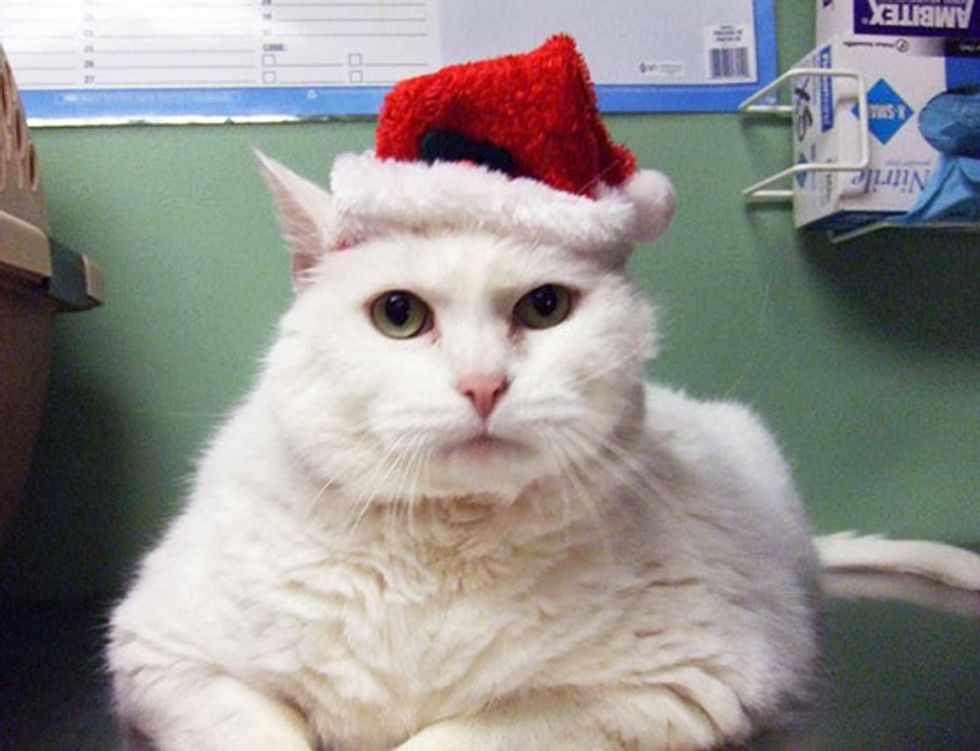 Photo by Larimer Humane Society (Facebook).