As soon as the baby kitten starts meowing, momma cat responds back and comes to her 'rescue.' This is just adorable!
They saved a tiny kitten and her mama cat. "She was the only kitten found with her mother when we rescued her," YouTuber nycbooster wrote.
[Scroll down for video]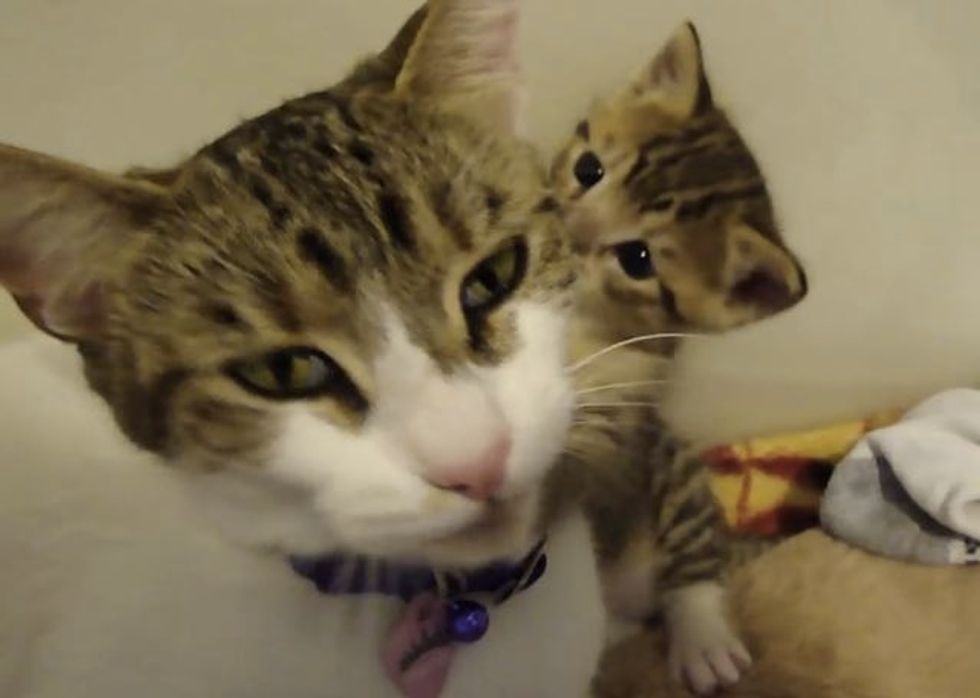 "The Mother (Miya) was just 1 year old herself and only had the one kitten (Trinket). We kept both mother and daughter, and they make us smile everyday."
Watch this cute video:
Now bath time: