Meet Bitsy. When you walk into the cat sanctuary of Richmond Animal Protection Society, this black and white kitty will surely catch your eyes. She sits on her bottom with her hind feet up like a little person. Bitsy was paralyzed at birth, but she never thinks she is any different.
"Bitsy was found abandoned in a cardboard box down by the river and is paralyzed from the waist down. Bitsy can use her litter box but does sometimes have accidents," said RAPS. They plan to eventually have her fitted for wheels when she gets a bit older.
Though Bitsy moves around a little different from other cats, she thinks she's purrfect and is always happy to see people and greet them with her adorable sitting pose when they come into the room. She is a little star at her shelter and getting plenty of love.
Bitsy greets people when they come into her room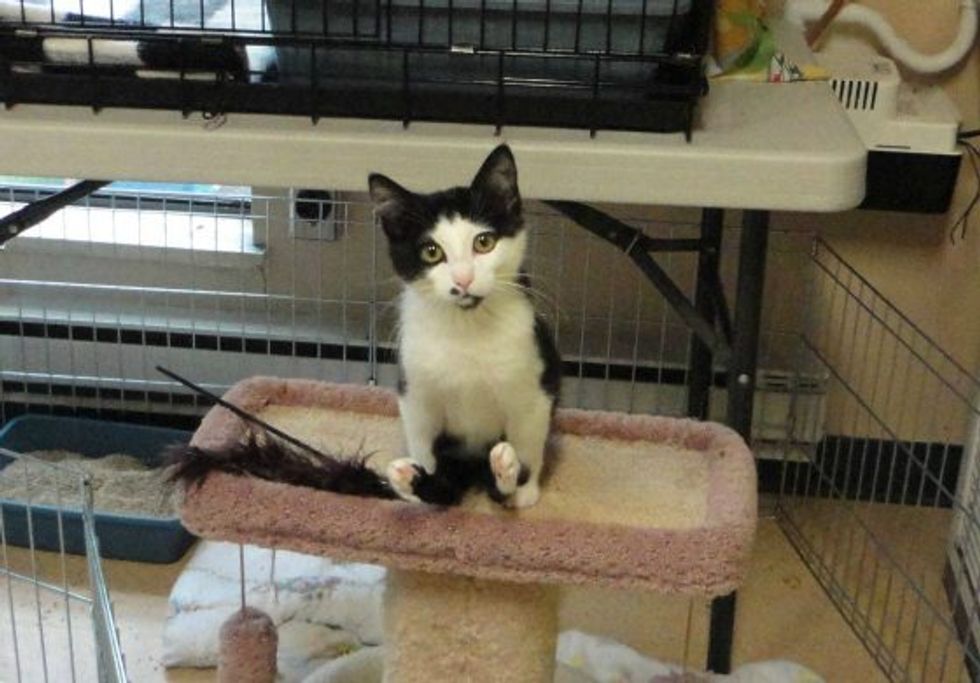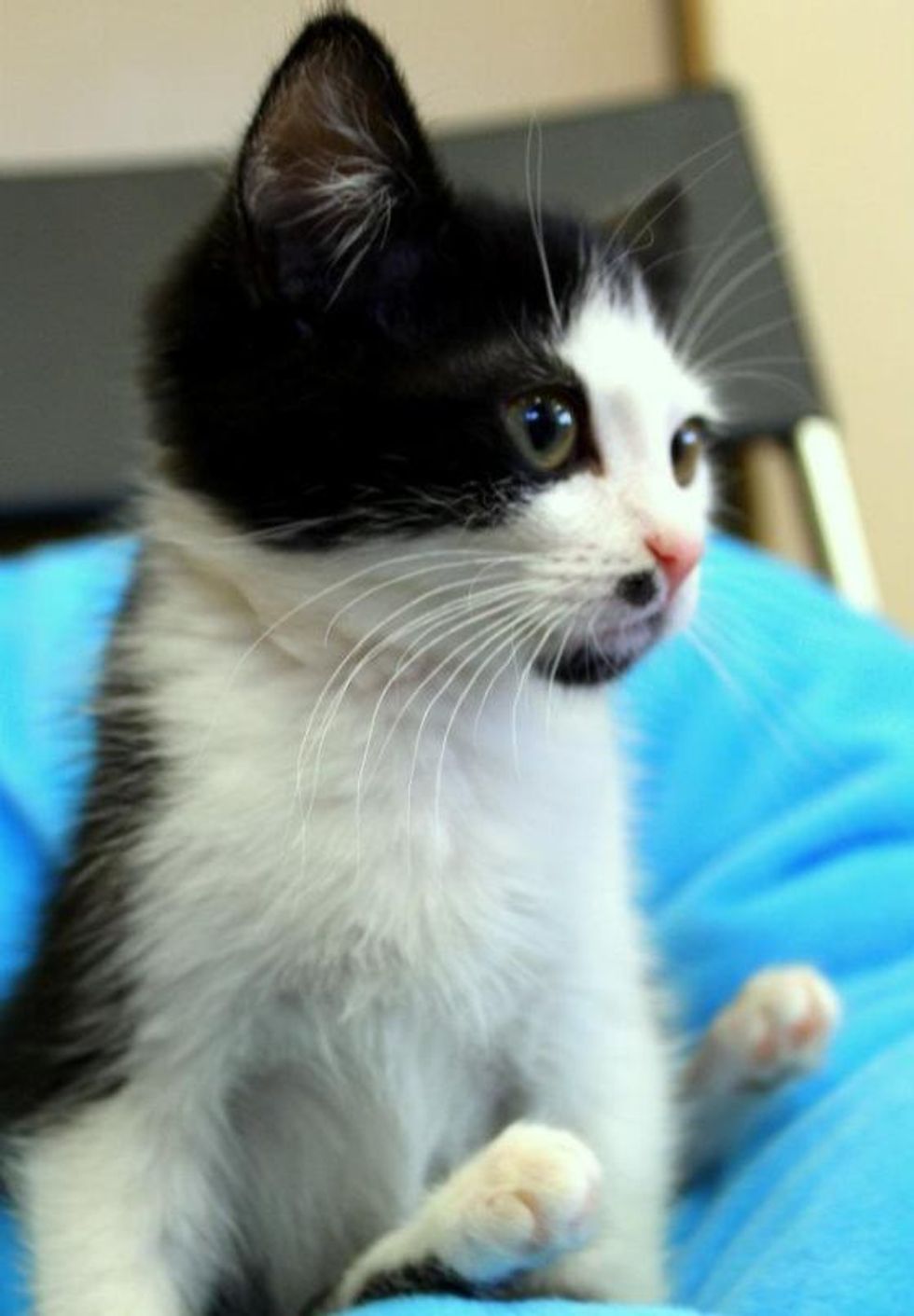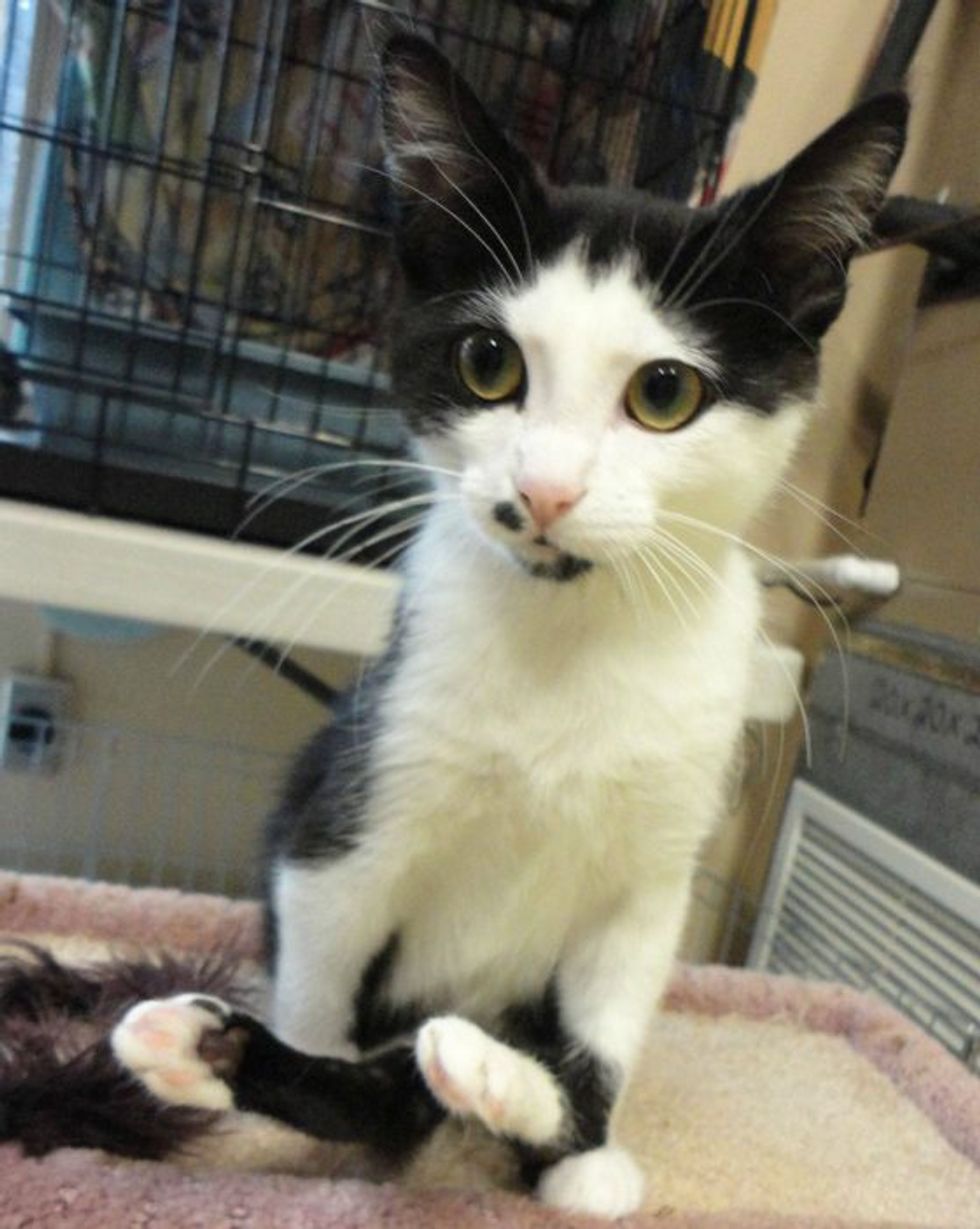 She is happy and getting plenty of love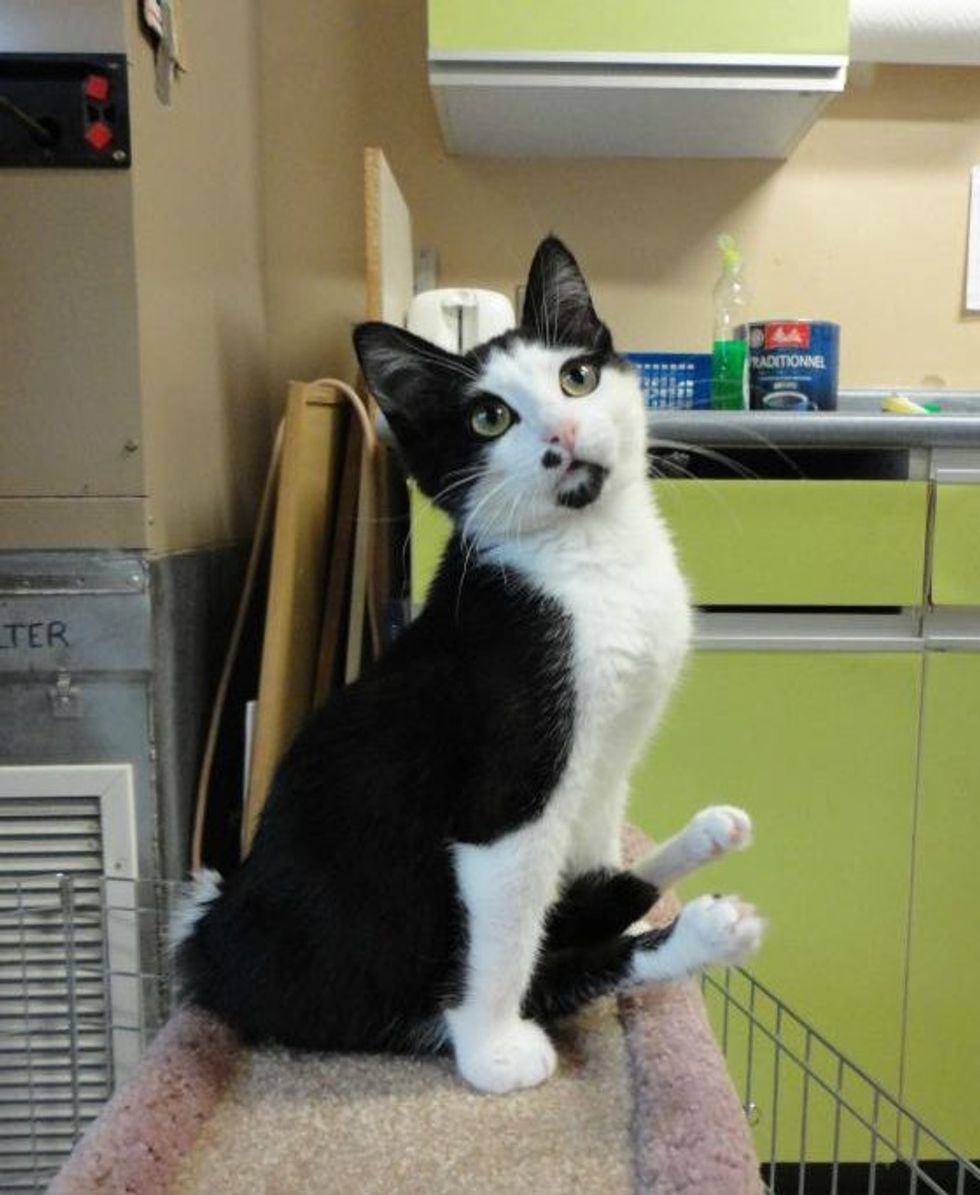 Photos by Bubube via reddit and Richmond Animal Protection Society.