Booboo the cat with opposable thumbs was born to a feral cat who came to a family's garden one day and decided that's where they wanted to call home.
"Their Mother hangs around the community. When Hubbie noticed she was getting bigger he started coaxing her to our garden with dry food. There are many stray dogs roaming around and he did not want to see her get hurt. I tried trapping her. No way would she fall for that. So several weeks later she came wandering thru the garden skinny. We did not see the kittens for several weeks. My garden became their play ground and slowly they got used to humans," said  Eileen.
"I caught them and worked to socialize them so they can get adopted. 3 out of the 4 kittens are polydactyl. Boo Boo has a forever home with us now." He also gained two furry friends, Saba and Sunny. "Saba and Boo Boo run crazy thru the house fighting and causing a mess but its a joy to have them be a part of our life. He picked me, and I am so thrilled," Eileen wrote.
Booboo gives a thumb up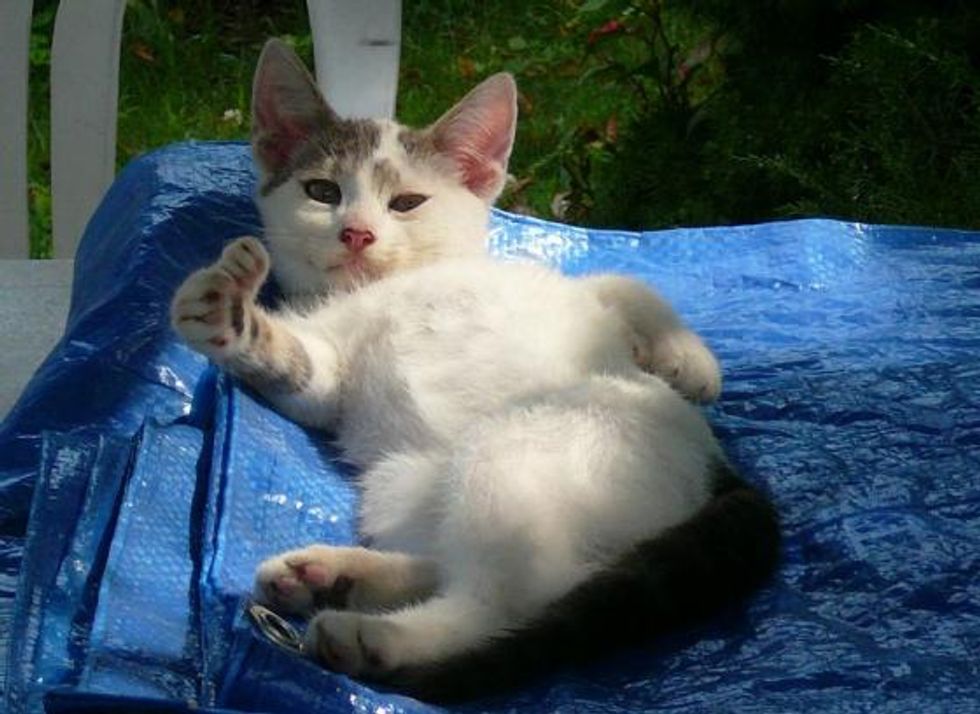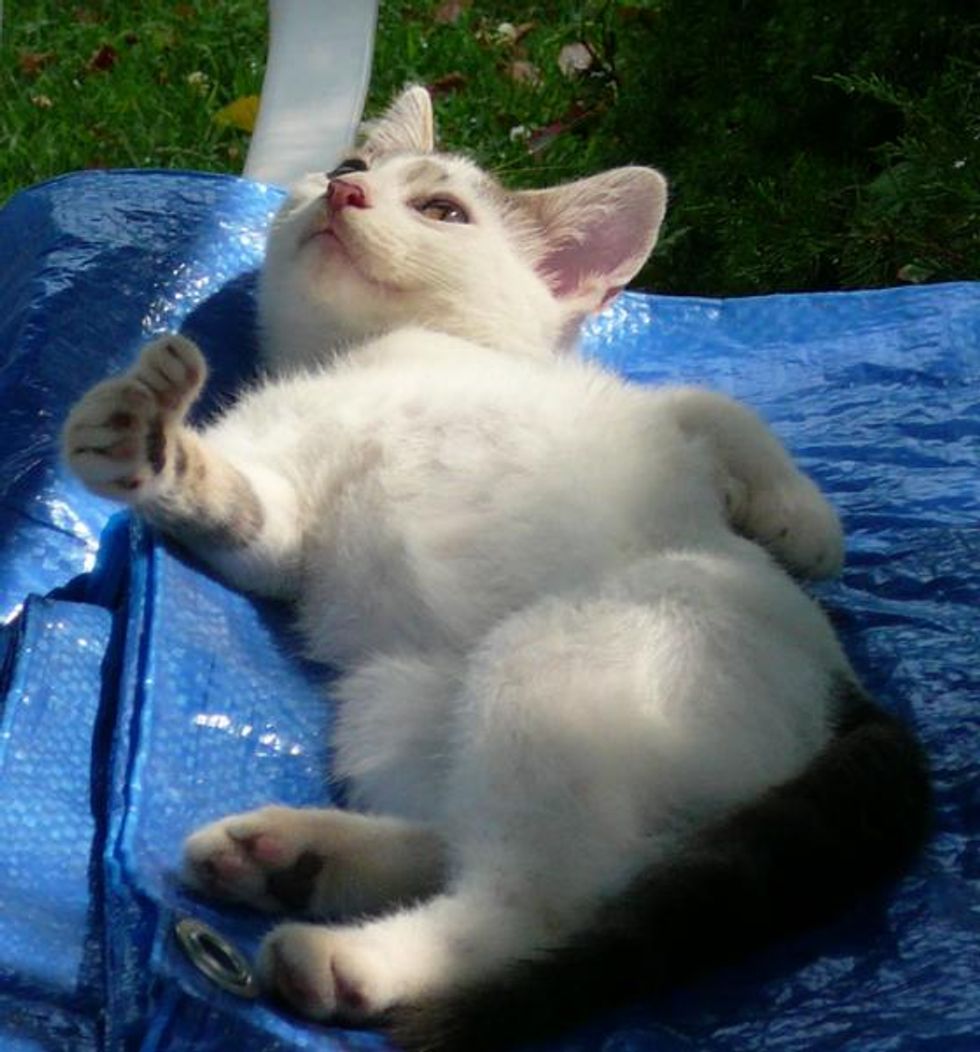 Booboo all grown up!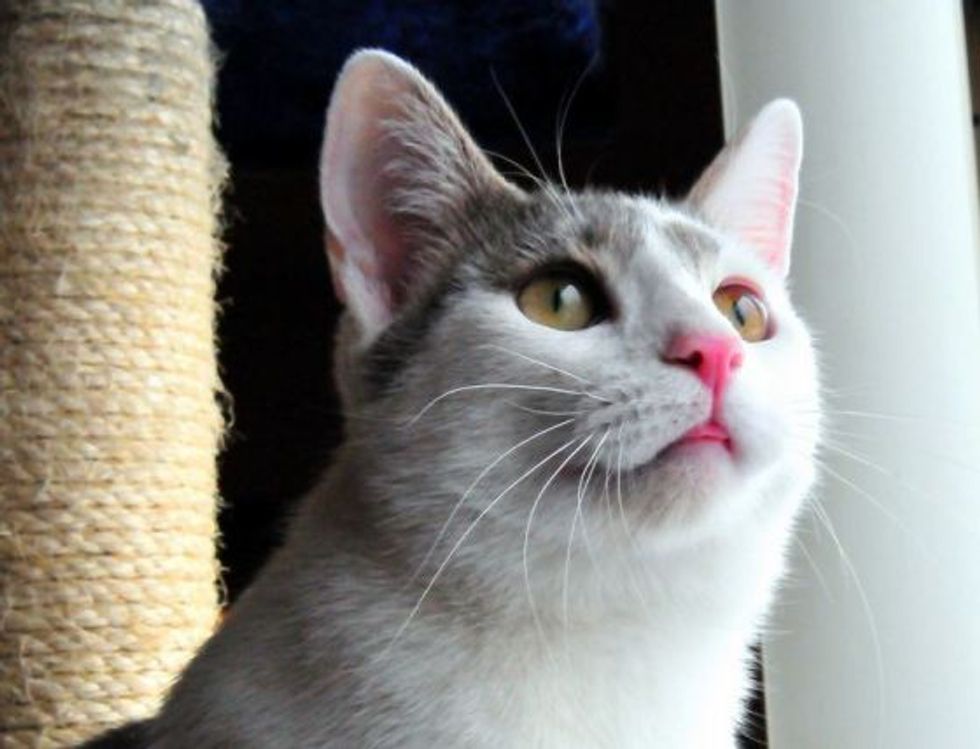 Photos by ©Eileen Corcoran-Olsen.