Cali was saved by a vet when a private shelter brought her to the clinic and said they couldn't keep her.
"The private shelter brought us 2 very young kitties to be euthanize, cause they don't keep so young babies (they have a lot of contagious disease going on and not enough place...). I decided to keep them, just because I couldn't do it," the vet said via instagram.
Cali the rescue kitten. "Her eyes are still not open but we feel that she can't wait to see us."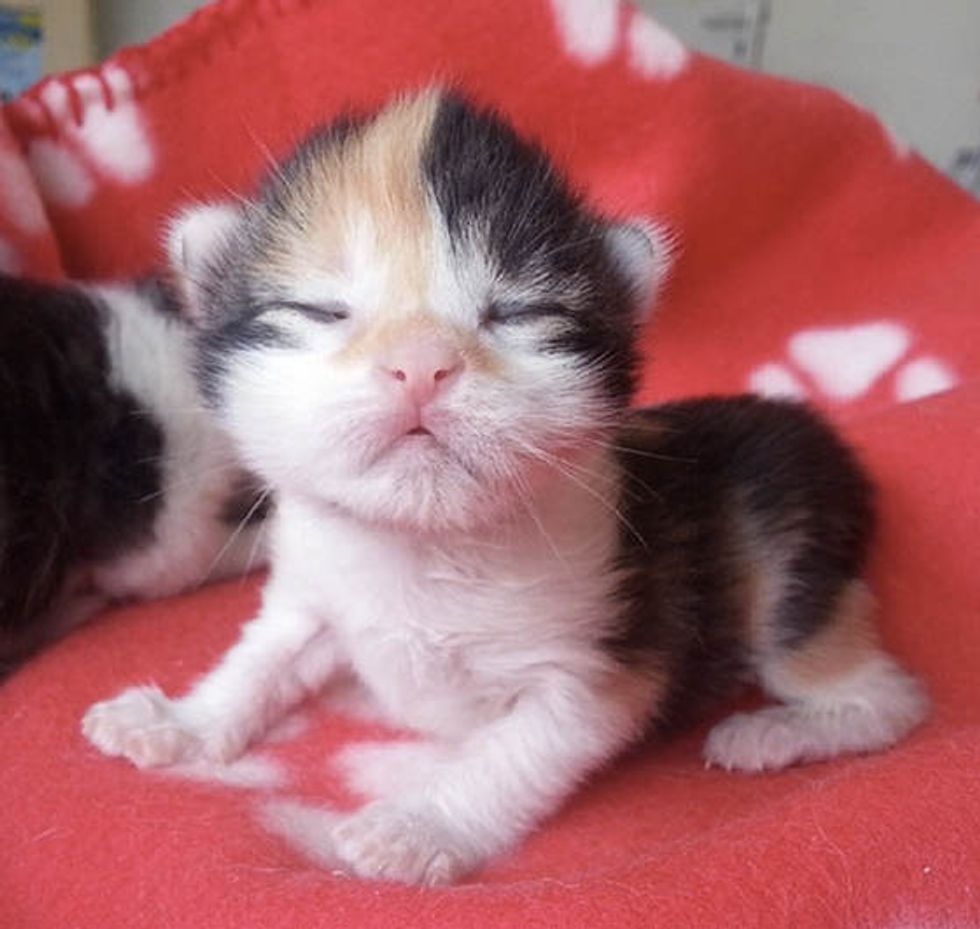 4 days later... They have put on 40 grams.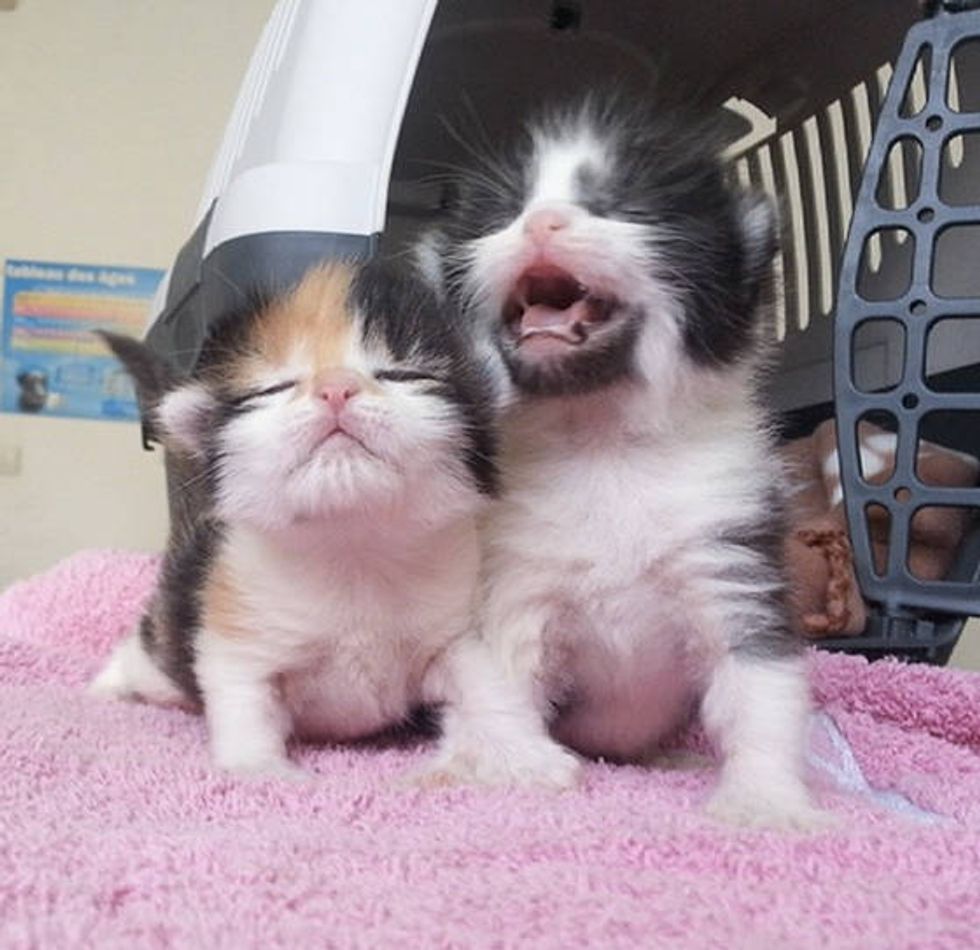 Cali opening her eyes, seeing the world for the first time.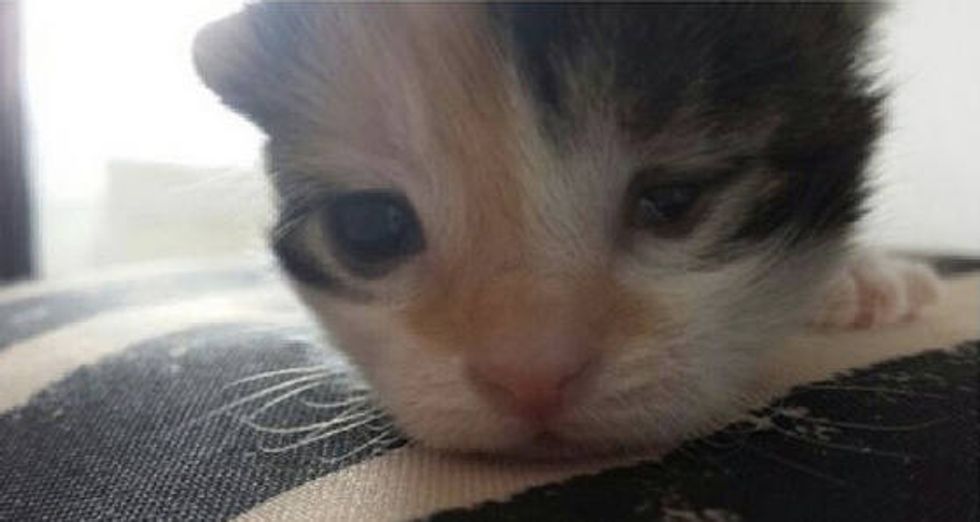 Watch Cali chow down a bottle of noms. [Video]
The little calico grows leaps and bounds. Serious baby face.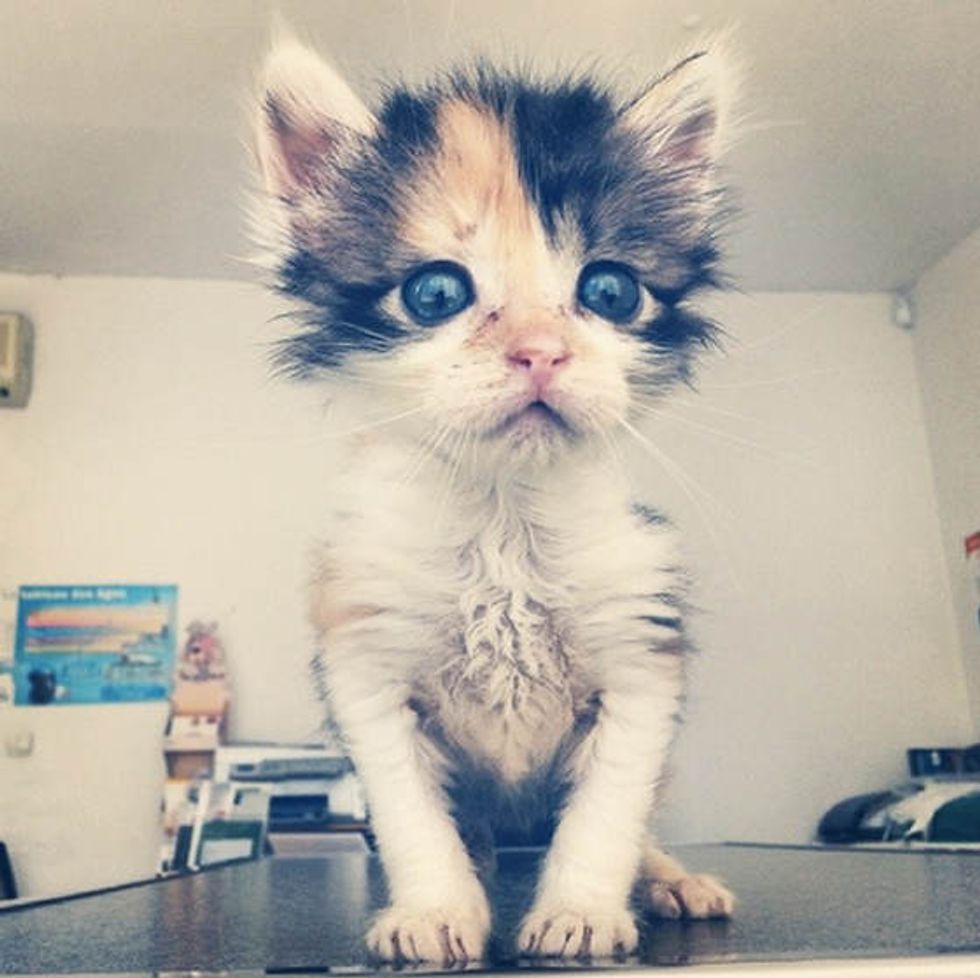 Cali exploring the garden.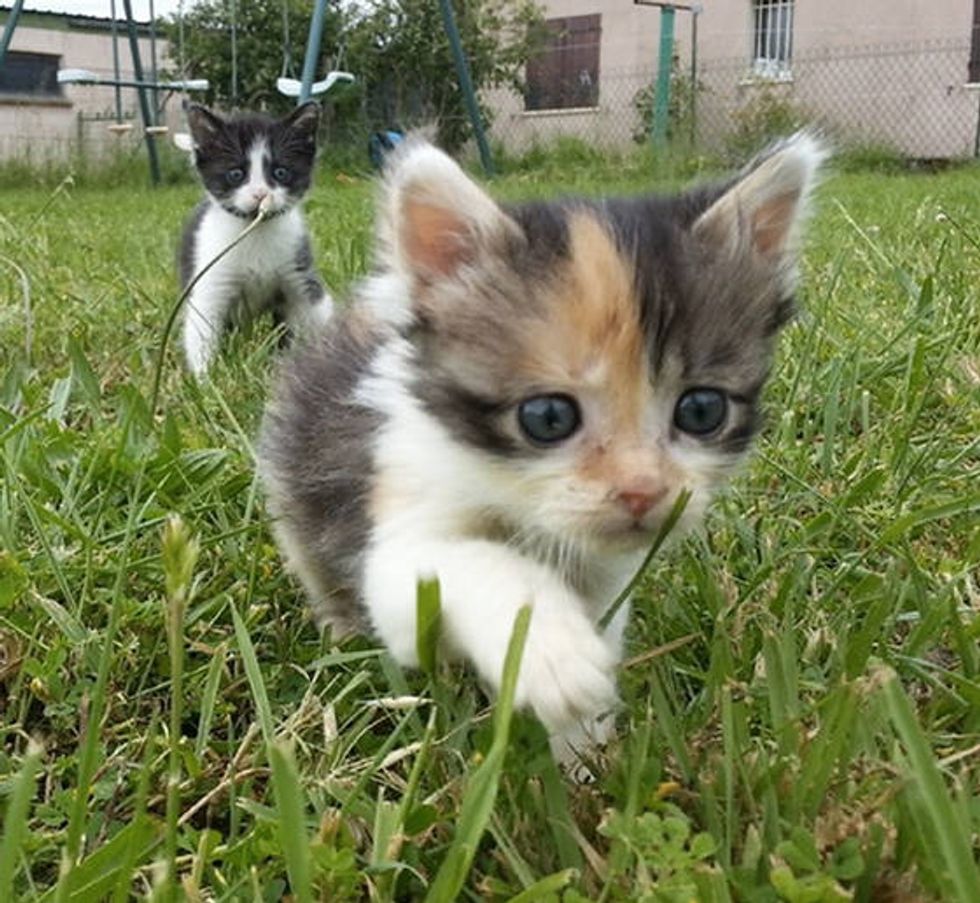 Little calico on her way to her forever home.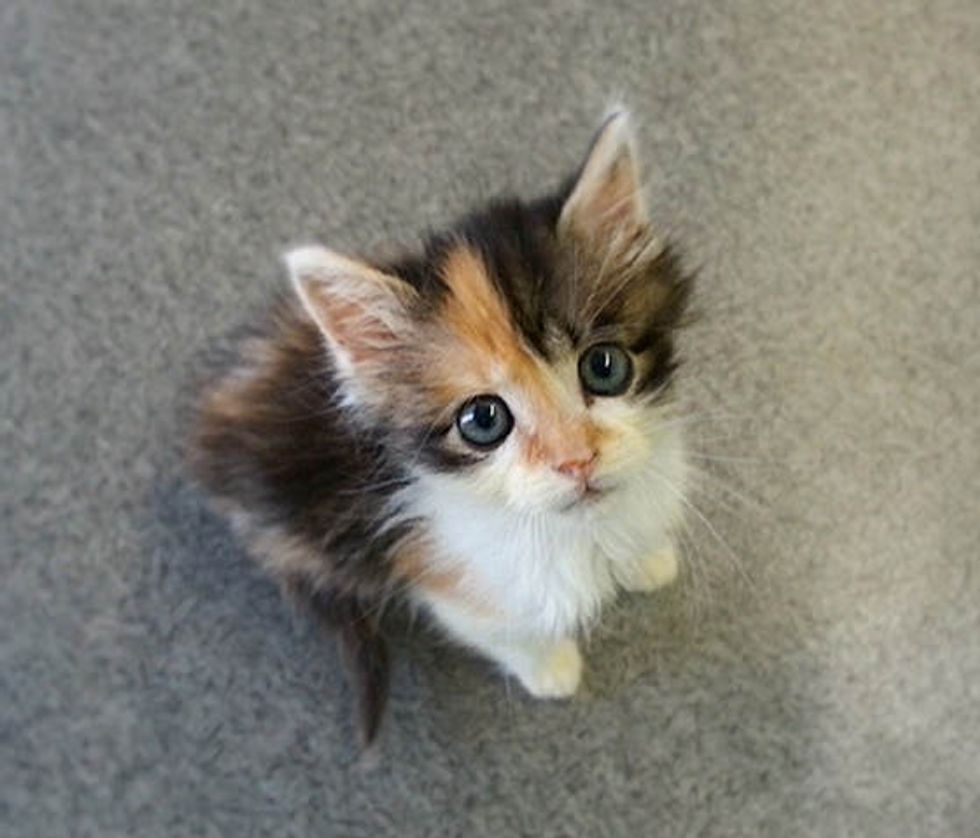 Thanks malilex for saving Cali and kitties like her. Follow more kitten stories from malilex on Instagram.