An itty bitty calico kitty was found under a porch, starving and covered in fleas. After a much-needed a bath and a full meal, she perked up and slowly found her cattitide.
Meet Molly!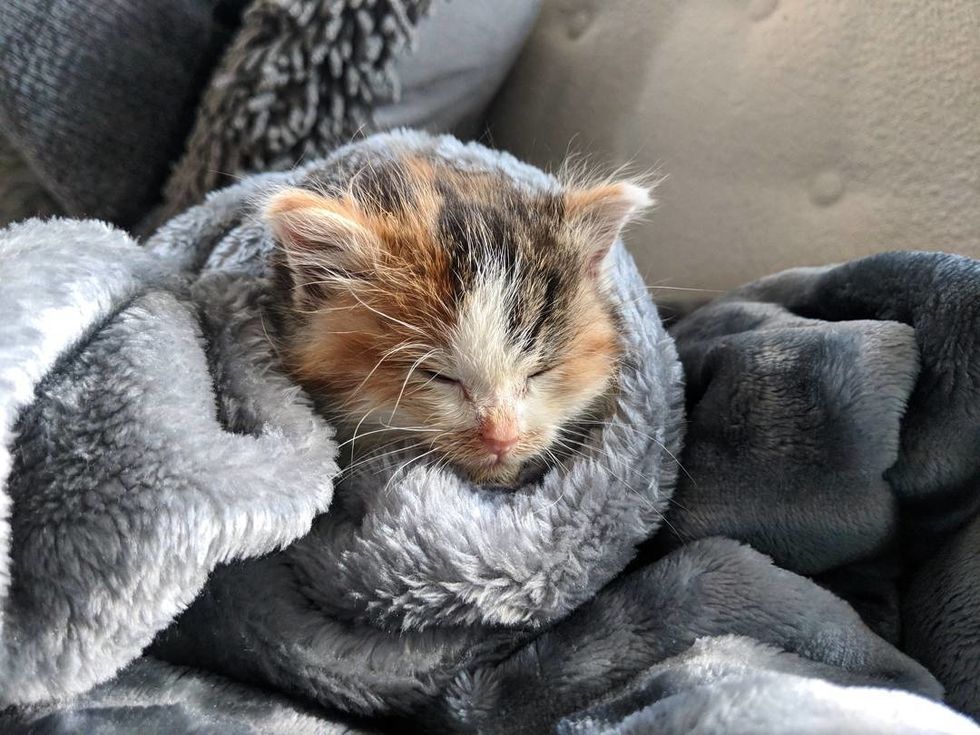 FosterBabyCats
Little Molly was taken to a local Humane Society after she was discovered under someone's porch. The calico was so hungry that she would growl when she ate, fearing that other kitties might take her food.

"She is still a little food aggressive, but I'm trying to help her realize that she will never again have to worry about not having a meal," her foster mom (@FosterBabyCats) wrote.
The kitten was a bit fussy and hesitant around humans but nothing some good food, toys and love couldn't fix.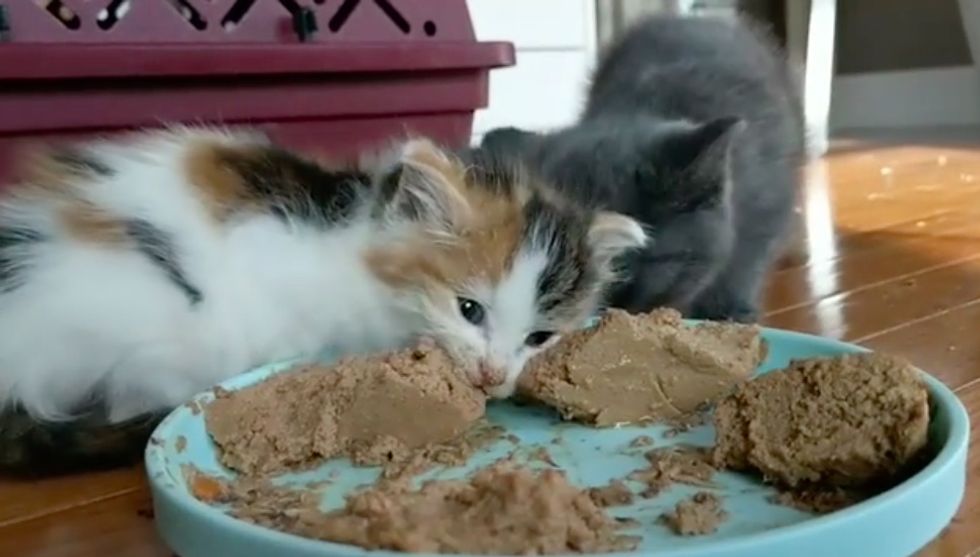 FosterBabyCats
Over the next few days, Molly's foster mom worked around the clock to earn her trust and affection. Slowly but surely, she came around and started to snuggle.
"Now I've finally got her snuggled up in my arms purring! Foster mom victory!"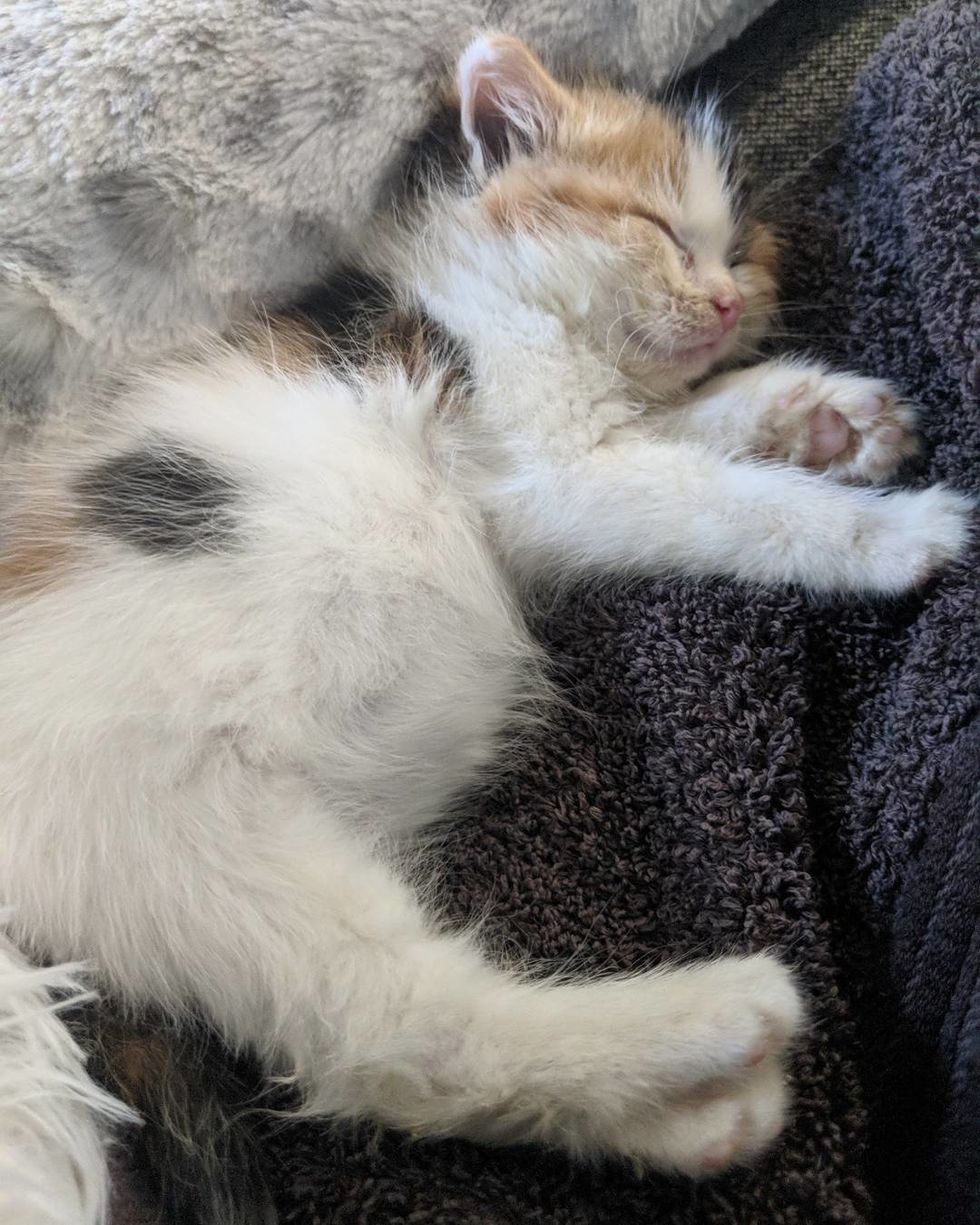 FosterBabyCats
Facing a toy ball for the first time.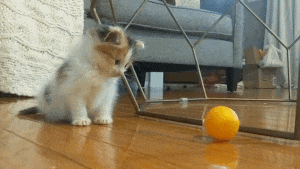 FosterBabyCats
Molly's health went through ups and downs, but thanks to her foster mom's dedication, she was able to catch her symptoms early and give her the care she needed to get better.
"This is just another (of many) examples of how fostering saves lives. I'm able to give her the attention she needs 24/7."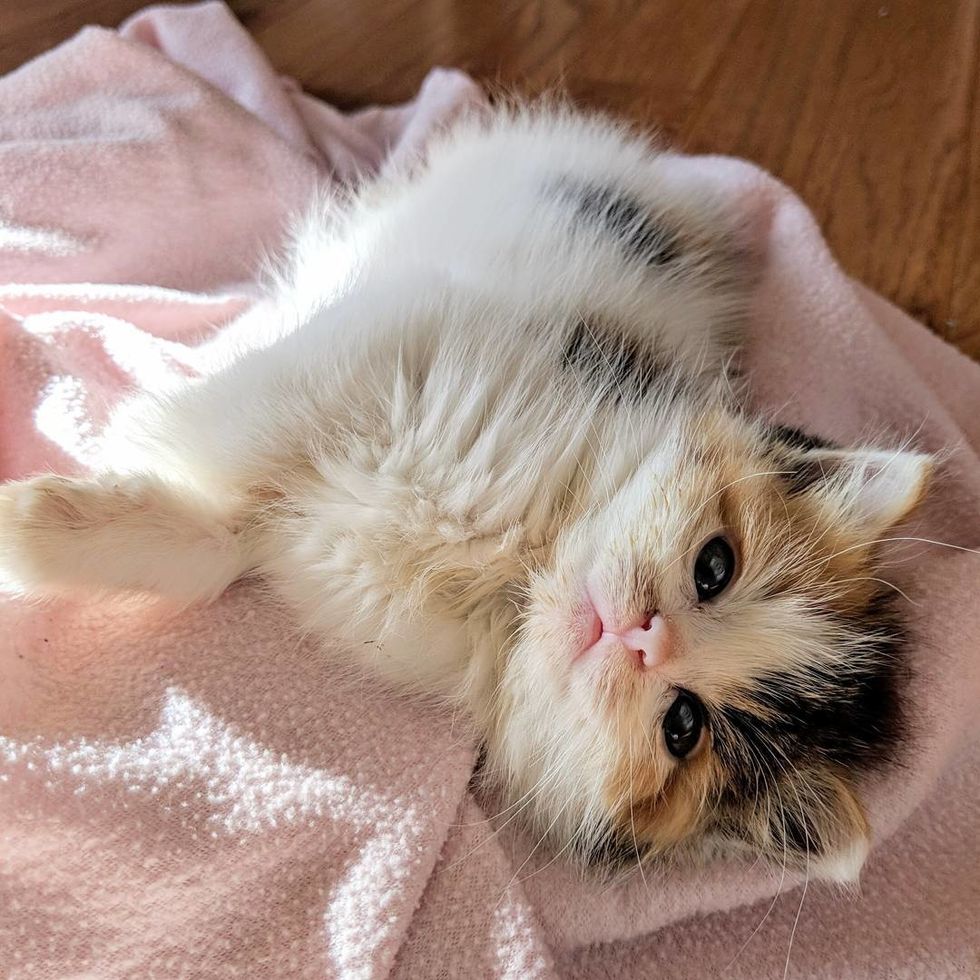 FosterBabyCats
She discovered the Roomba and climbed up on top to claim the beast.
Molly may be tiny, but she has quite the sass!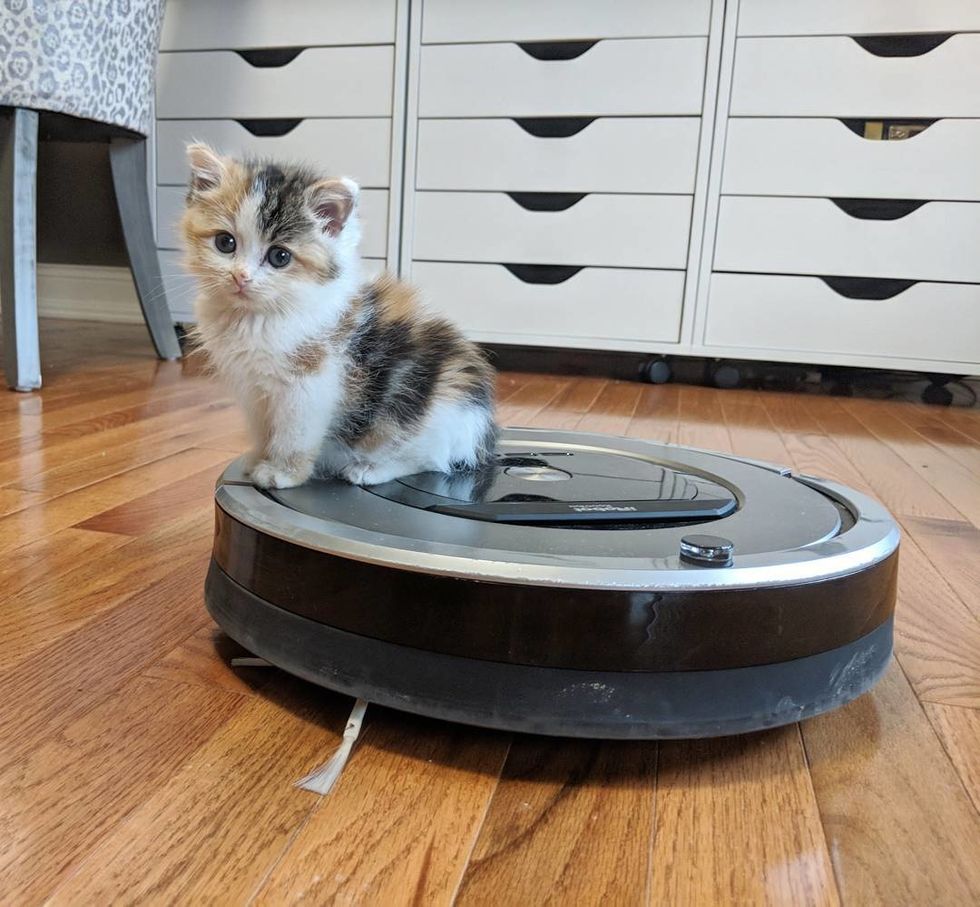 FosterBabyCats
She learned how to be a cat from other foster kitties.
They spent their first Thanksgiving together with their human caregivers.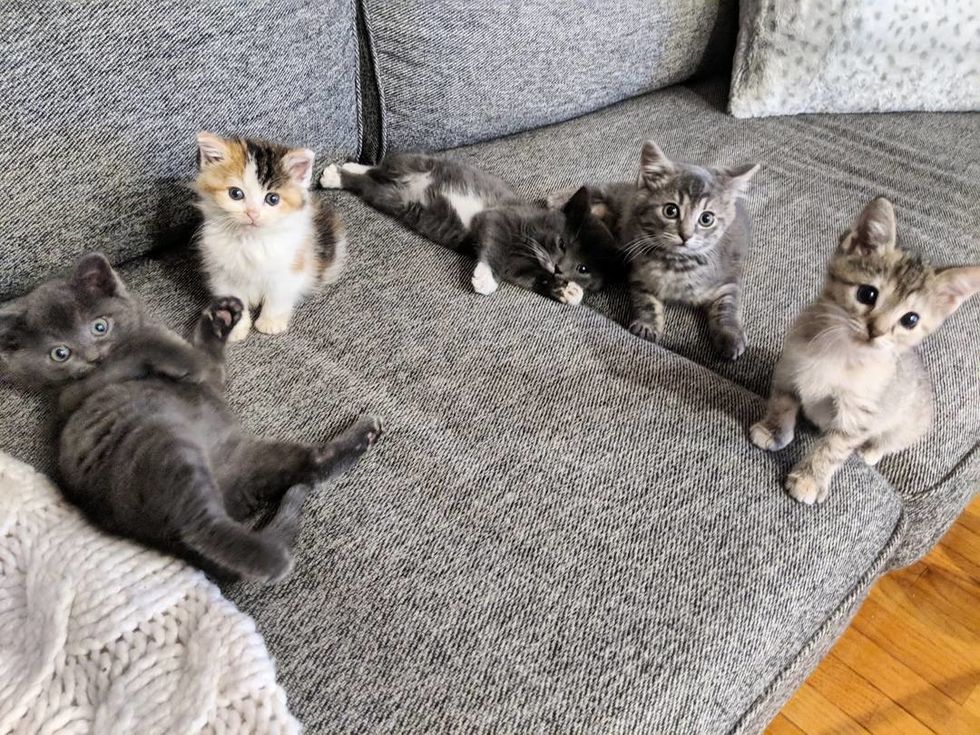 FosterBabyCats
Little supurrvisor in training.
Molly learned that humans aren't so bad and decided to stay close to them at all times.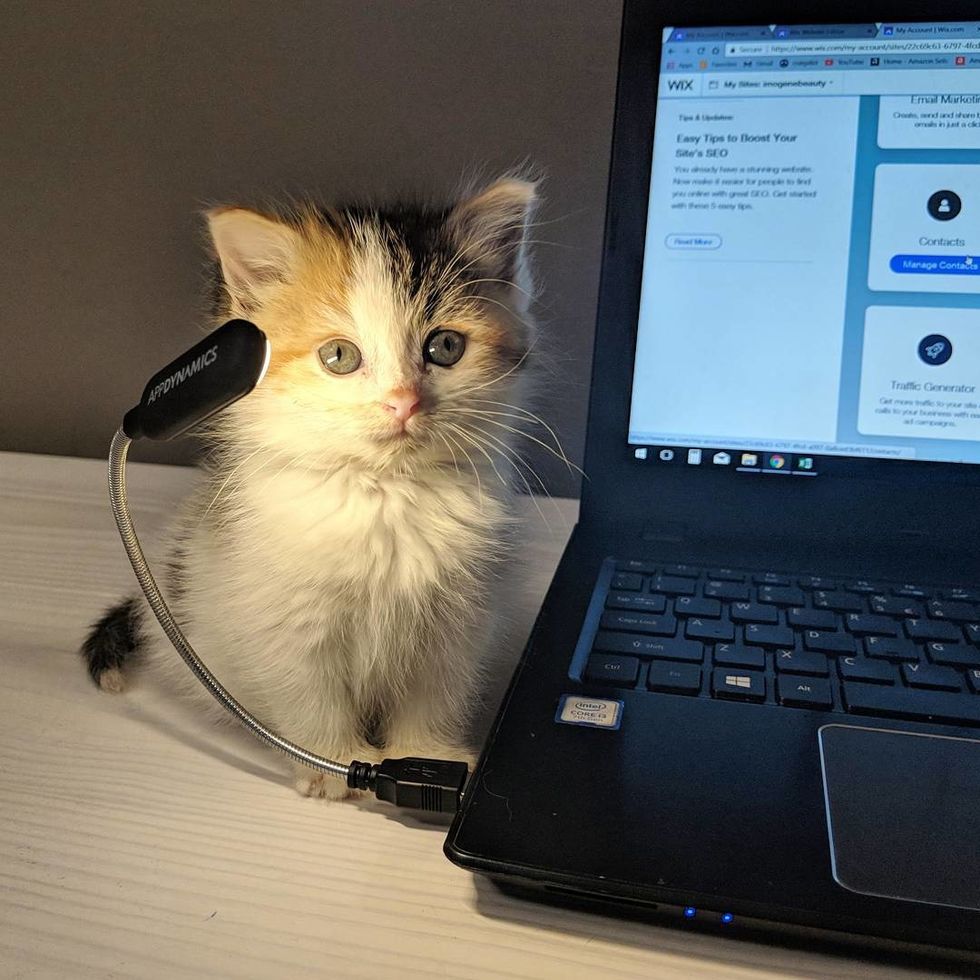 FosterBabyCats
Molly loves her meals.
"We call this phenomenon 'baseball belly' - when a kitten eats as much as their tiny belly can hold."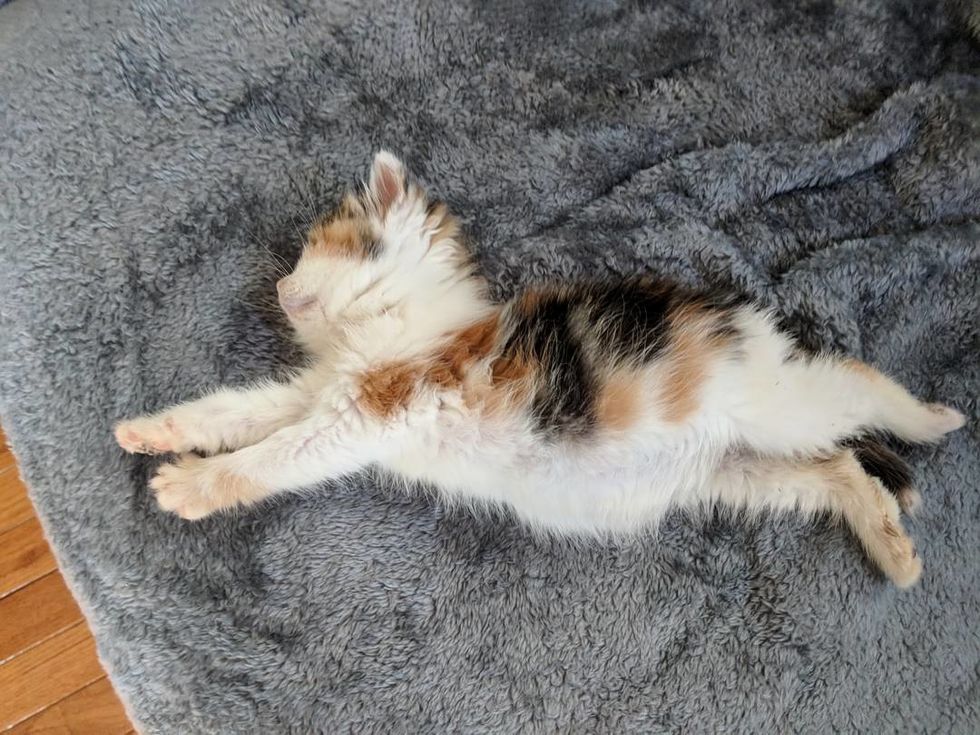 FosterBabyCats
The sweet calico went from an aggressive eater to a cuddly lovebug with a lot of cattitude!
Over the last few weeks, she realized that she didn't need to worry or fight for food any more, and cuddling with humans made her so happy that she couldn't help but to purr.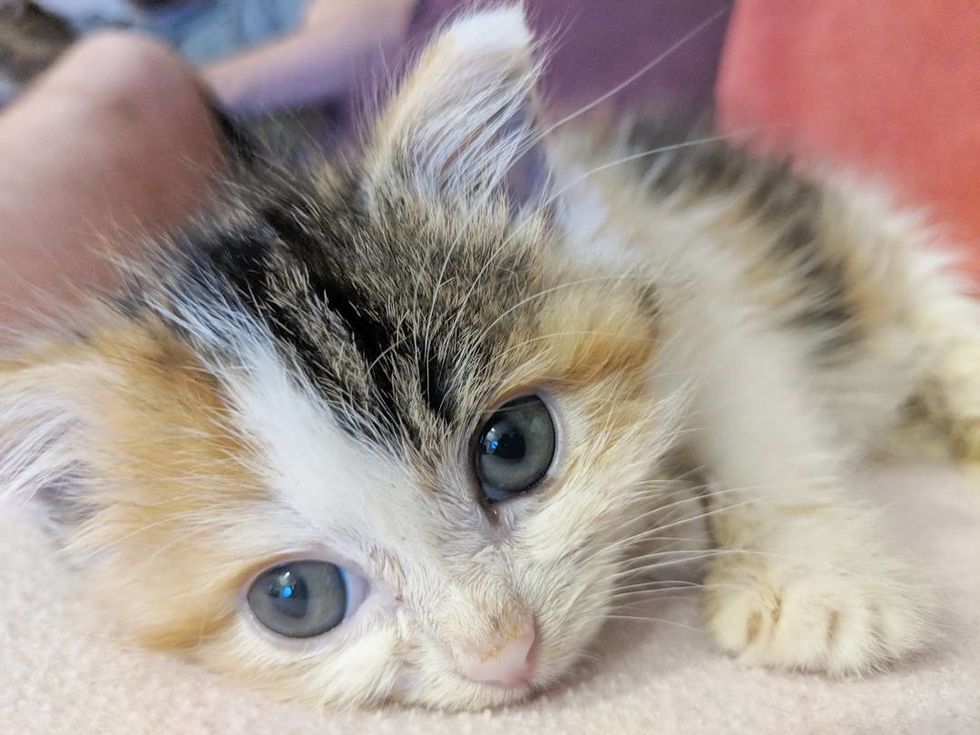 FosterBabyCats
Molly is doing very well but still has a lot of growing up to do.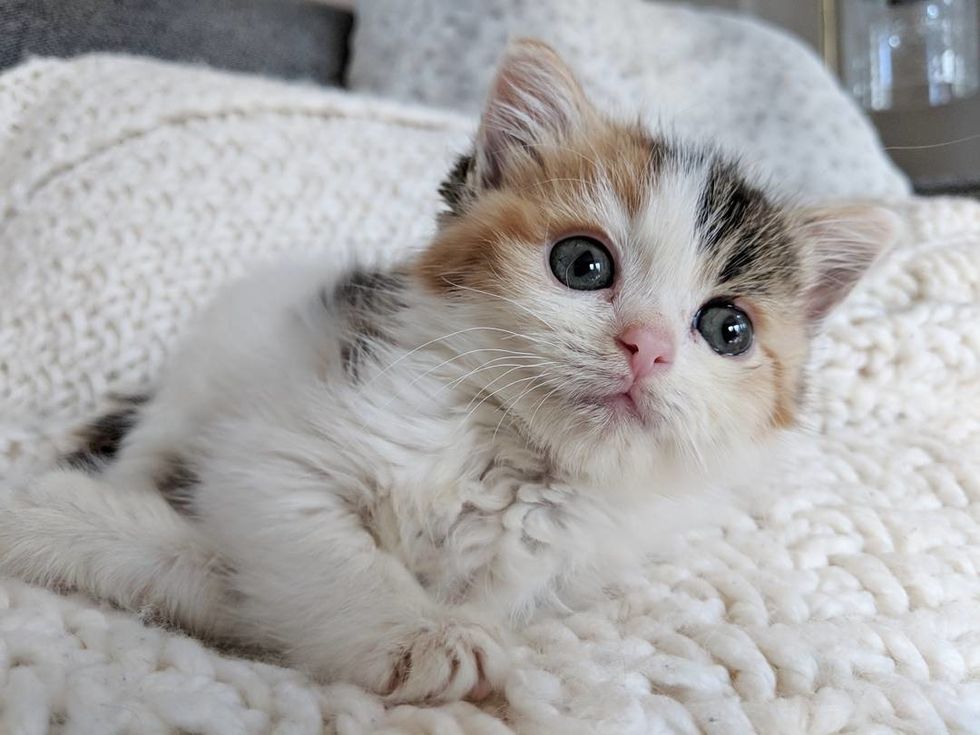 FosterBabyCats
She loves attention and gets along with everyone no matter the species.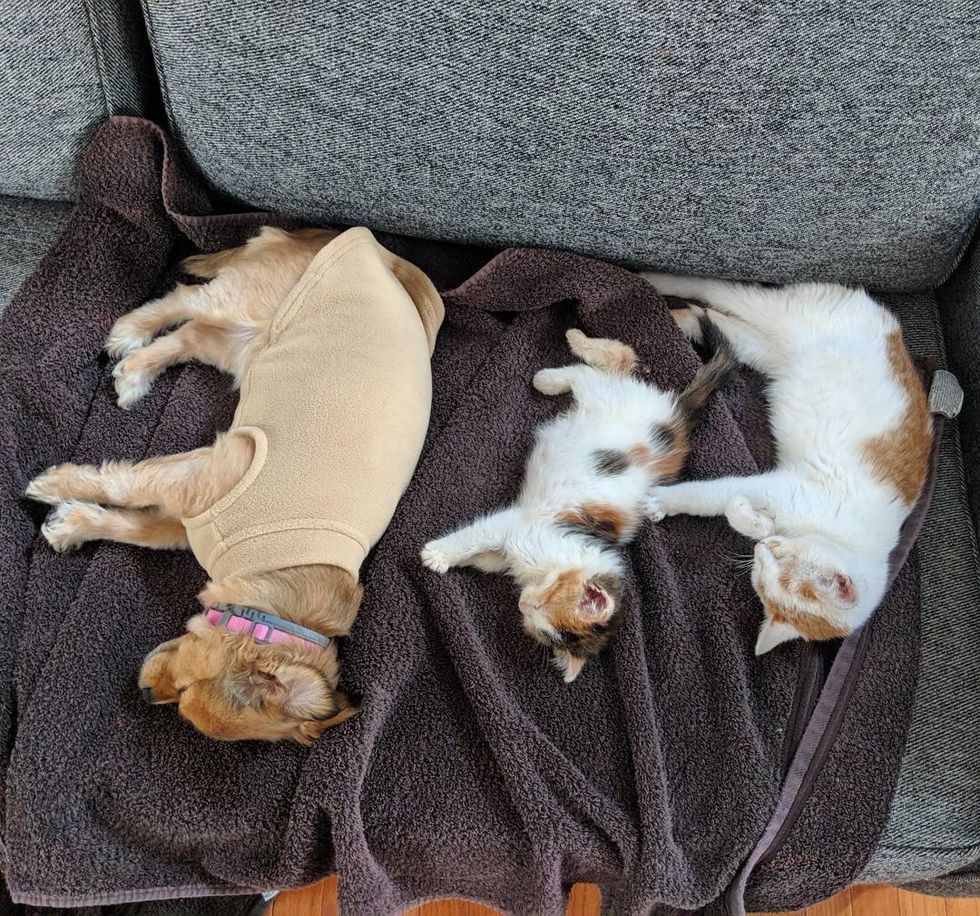 FosterBabyCats
The little porch kitty is thriving with love!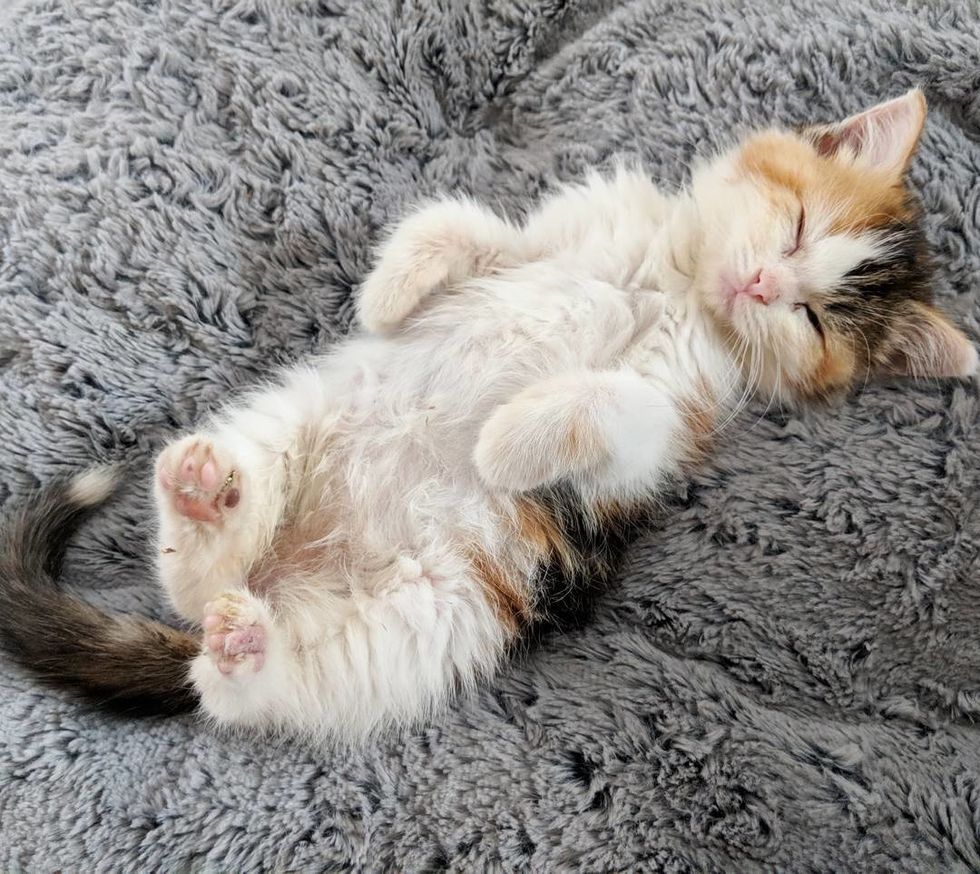 FosterBabyCats
A close-up!
Making the tiniest biscuits.
Share this story with your friends. Follow Molly's journey on Instagram.

Related story: "No, I don't want to hold a kitten," He Said, Now 3 Months Later