26 years ago a couple was chosen by a 5-year-old stray cat in their backyard. Since then, he's been an important part of their family. Today, he's celebrating his 31st Christmas.
Meet Nutmeg the cat!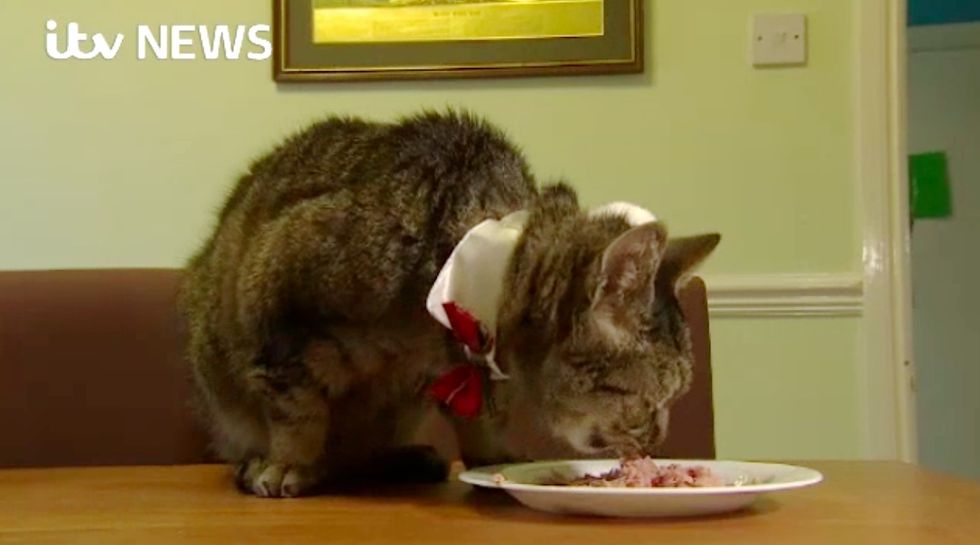 itv News
This super senior cat used one of his nine lives when he bounced back from an illness last year. The tabby cat is a real fighter.
Now at the ripe age of 31, he has one deaf ear and only three teeth left, but the kitty is as strong as a bull and not ready to kick the bucket.

Nutmeg found his humans, Liz and Ian Finlay, 26 years ago. The scrawny kitty stole the couple's hearts. They took him to Cat Protection League to be checked over, and the kitty was estimated to be five years old according to the condition of his teeth.
They saved his life, and he returned the favor by being their most loyal and lovable companion.
Is Nutmeg from Blaydon the oldest cat in the world? https://t.co/VTjKTBm0lx https://t.co/fbWQZQs6gP

— ITV News Tyne Tees (@ITV News Tyne Tees) 1482428170.0
"He is not our cat – we are his humans and he never lets us forget that. I think that's the secret to his long life," Ian told ChronicleLive.
Nutmeg having his 31st Christmas with his loved ones this year.
Pictures of the Day: Nutmeg, 31, the world's oldest cat (Ph:Lewis Denison/NNP) https://t.co/n80fjxwPU5 https://t.co/5xDv9Lsk1A

— Telegraph Pictures (@Telegraph Pictures) 1482408061.0
Nutmeg was found as a stray so his exact birth cannot be verified. As a result, Guinness World Record wouldn't recognize their claim, but the couple love their old man no matter what.
Scooter the cat was crowned the Oldest Living Cat at the age of 30 until he passed away. The title went back to Corduroy the cat (26).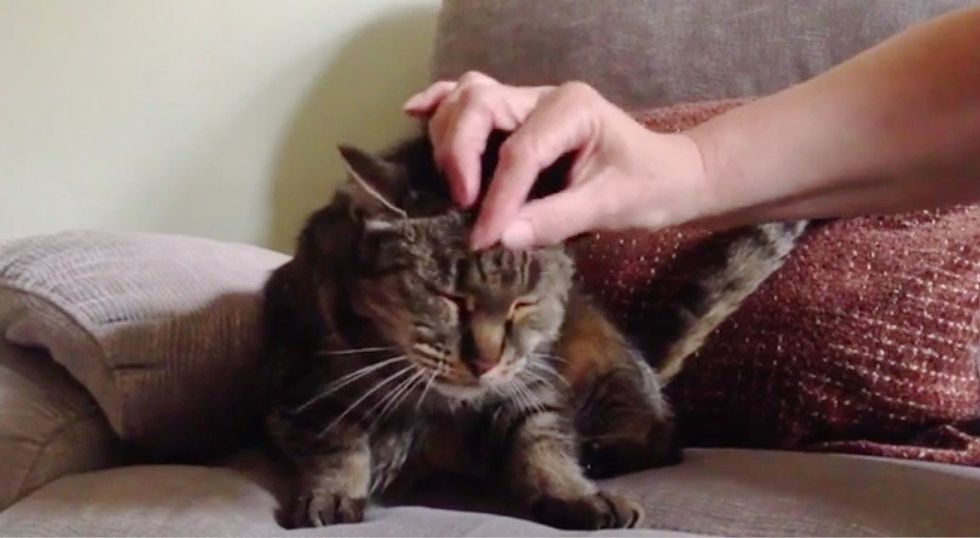 ChronicleLive
Merry Christmas! Share this story with your friends!
Related story: Couple Gave 21 Year Old Super Senior Cat a Chance to Live Out His Best Life, Now a Year Later...