A young woman took a chance on a cat when everyone else had given up. She was determined to save the kitty even though others didn't believe he would live.
Meet Jon Snow the cat!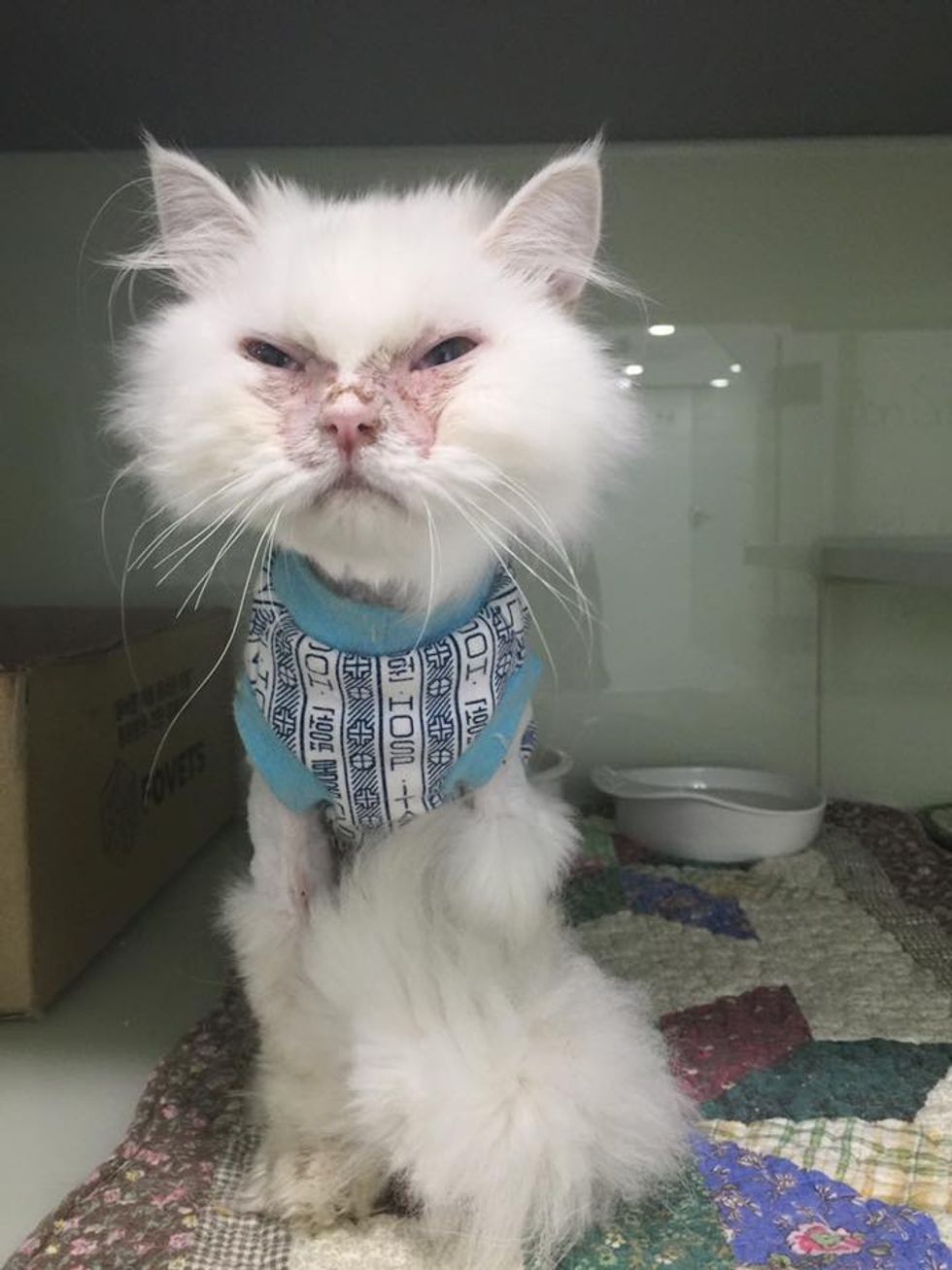 Photo: Jon Snow Kitty
Jon Snow was found on June 23rd, 2016 in an alleyway and was taken into a pound in South Korea. When Rachel Brown saw his profile on the website, she couldn't believe how sick he looked and knew she had to get him out of there before it was too late.
"The next morning my boyfriend called the kill pound vet and asked about him. He said the cat was very sick with a severe URI and dehydration," Rachel said.
The couple was warned that treatment would be very expensive and they were discouraged to adopt that cat, saying it was "not worth it."
"That basically solidified my decision and I told him I would be there the next day to pick him up," Rachel said.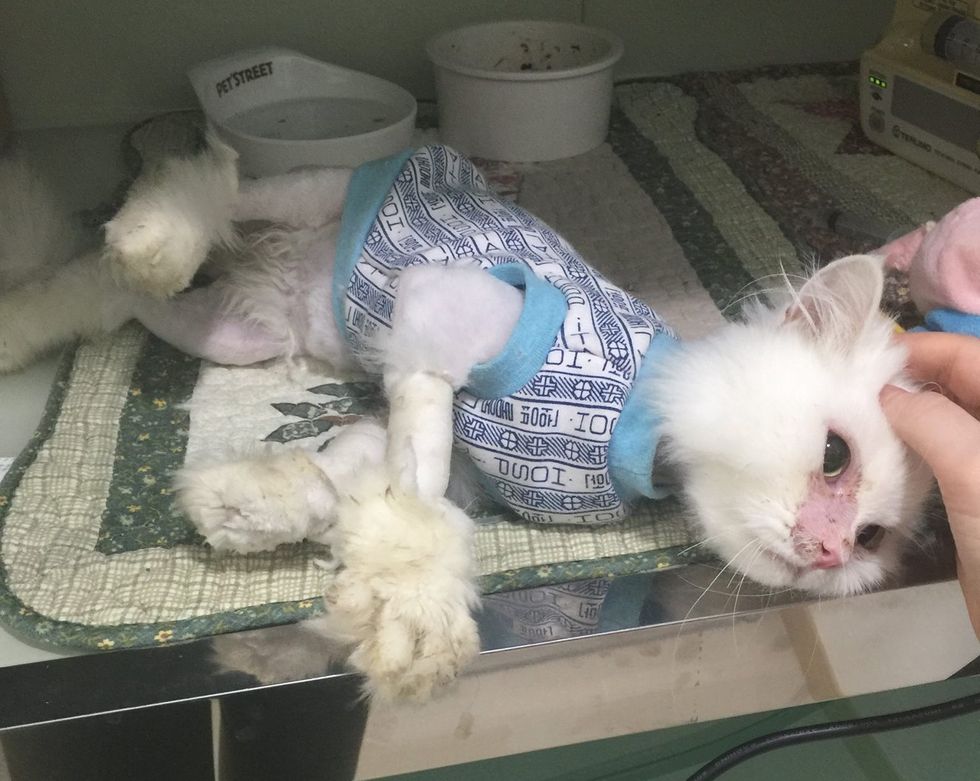 Photo: Jon Snow Kitty
On June 26th, Rachel took the cat out of the pound and into her loving arms. "He was the perfect kitty for me and I wanted him no matter what. I don't care that he is sick, I was not going to let him die in a cage all alone in a kill shelter."

The sweet little kitty was so grateful to be safe. "He purred when I scratched his neck, and meowed when he couldn't see me from inside his carrier."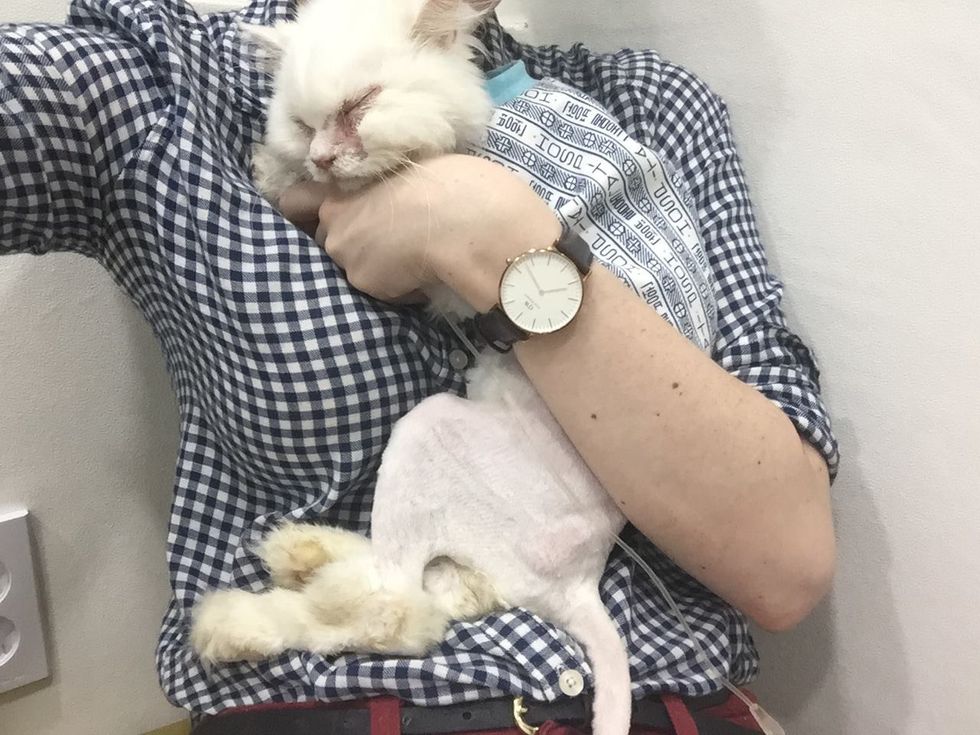 Photo: Jon Snow Kitty
That day little Jon Snow was taken to an emergency vet clinic where he went through a long list of tests and treatments. Jon was in terrible shape, and at one point, the vets weren't sure if he would make it. "I had no idea he was this bad, but if I did know, I would still have done the same thing."
Rachel decided to keep trying to save him even though everyone else had lost hope.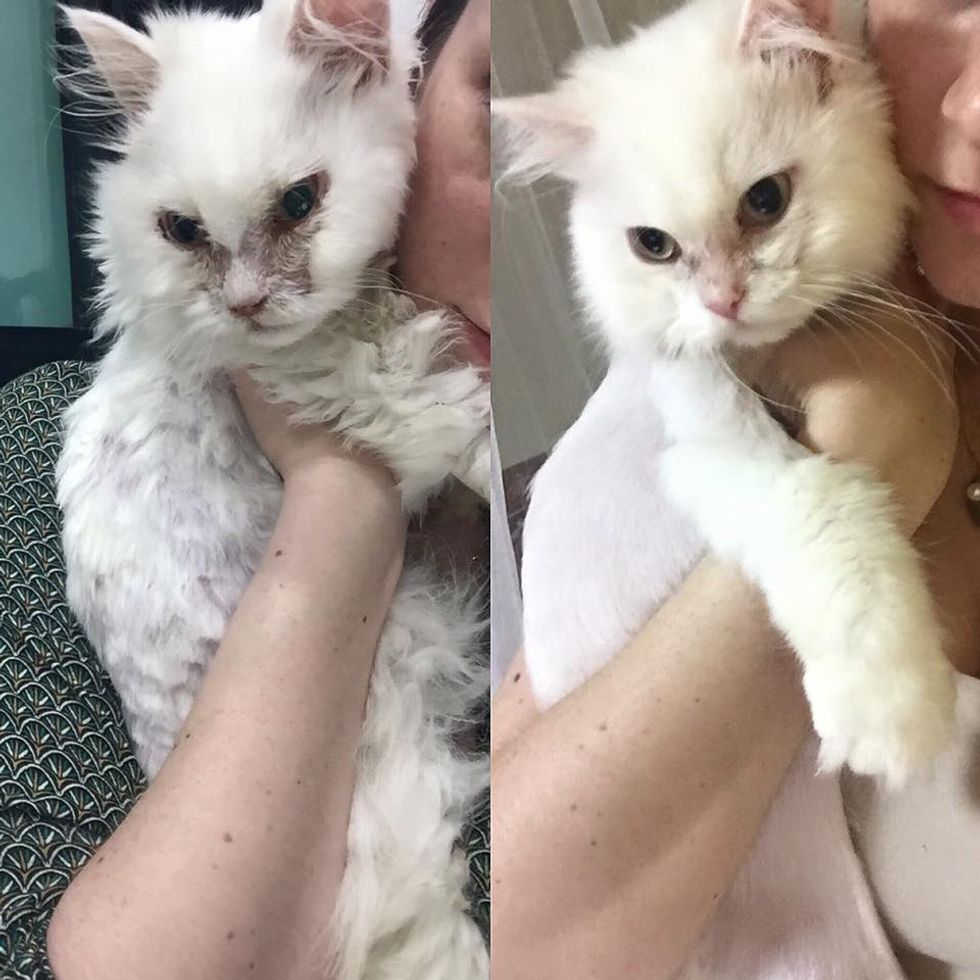 Photo: Jon Snow Kitty
She checked him into the hospital. Over the next five days, she traveled to visit him every day after work on a 30 minute train ride.

"On the second day he was weak but stable. On the third day he started to eat. I stood by his cage and said 'eat Jon', and he sniffed his food and started eating it. BEST thing ever."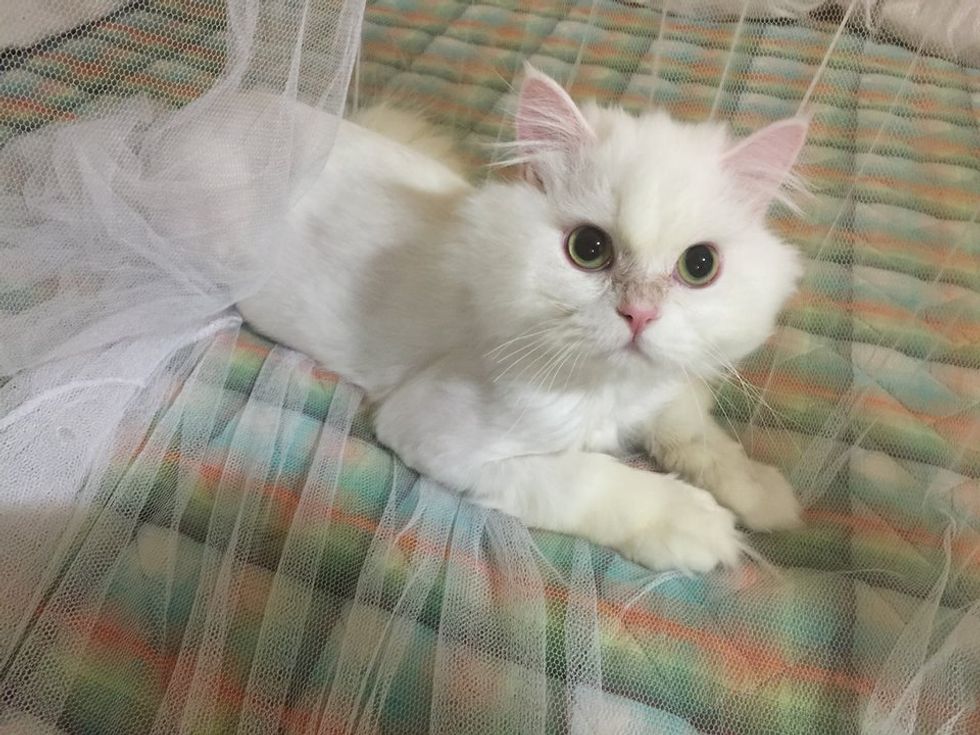 Photo: Jon Snow Kitty
"On the fourth day he started playing and exploring in the exam room. On the fifth day, they tested his blood again and his levels were NORMAL."
The brave little kitty shocked even the vets with his progress and amazing will to live. Rachel brought him home on day six and nursed him back to health over the following few weeks.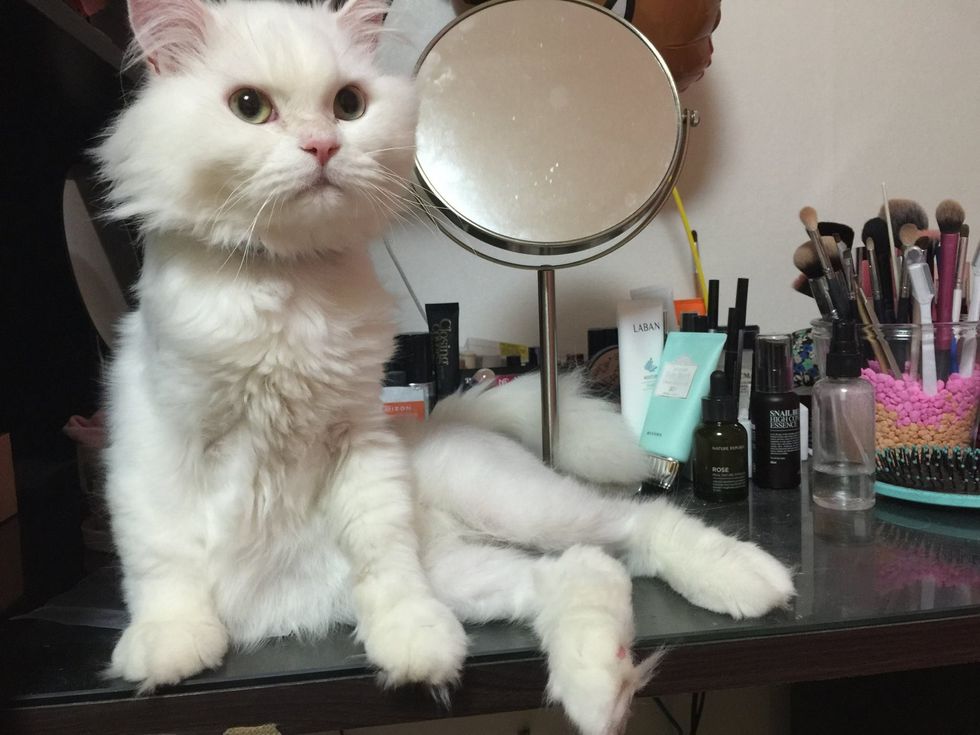 Photo: Jon Snow Kitty
"I have watched Jon improve every single day from the day I got him and he is truly a little miracle," Rachel said.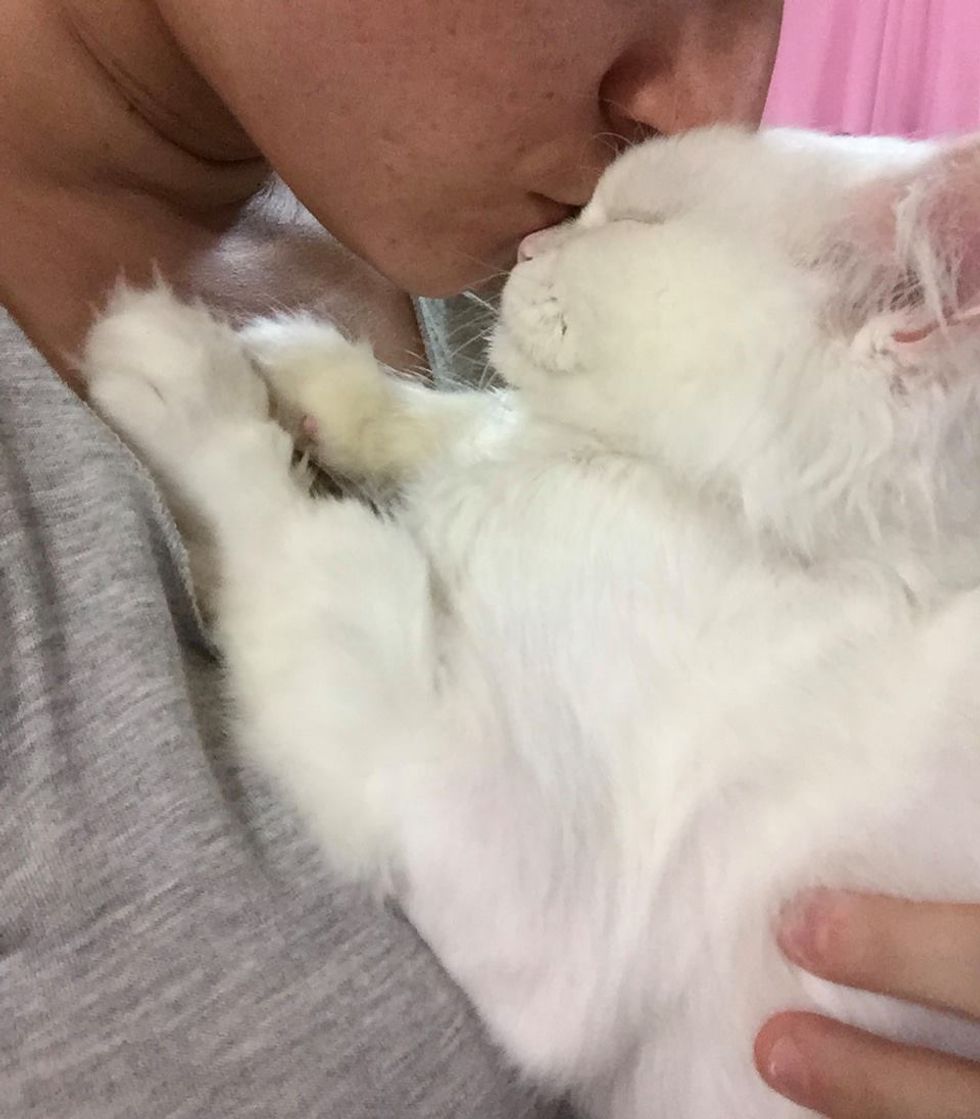 Photo: Jon Snow Kitty
Everyone else didn't expect Jon to survive, but he did and thrived!
His fur has grown back to a magnificent coat of fluff.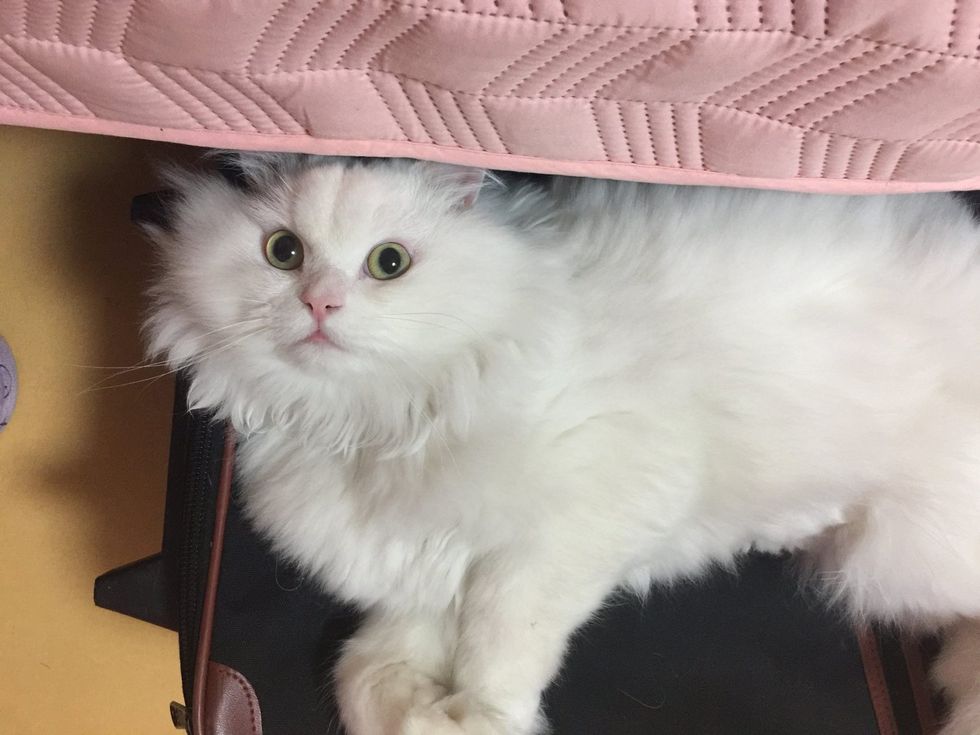 Photo: Jon Snow Kitty
"He follows me around my apartment and always wants to be near me. He sleeps with me in my bed and sometimes right on top of my head on my pillow.
"He loves to roll over on his back and get tummy scratches like a little puppy. He talks to me so much in little chirps."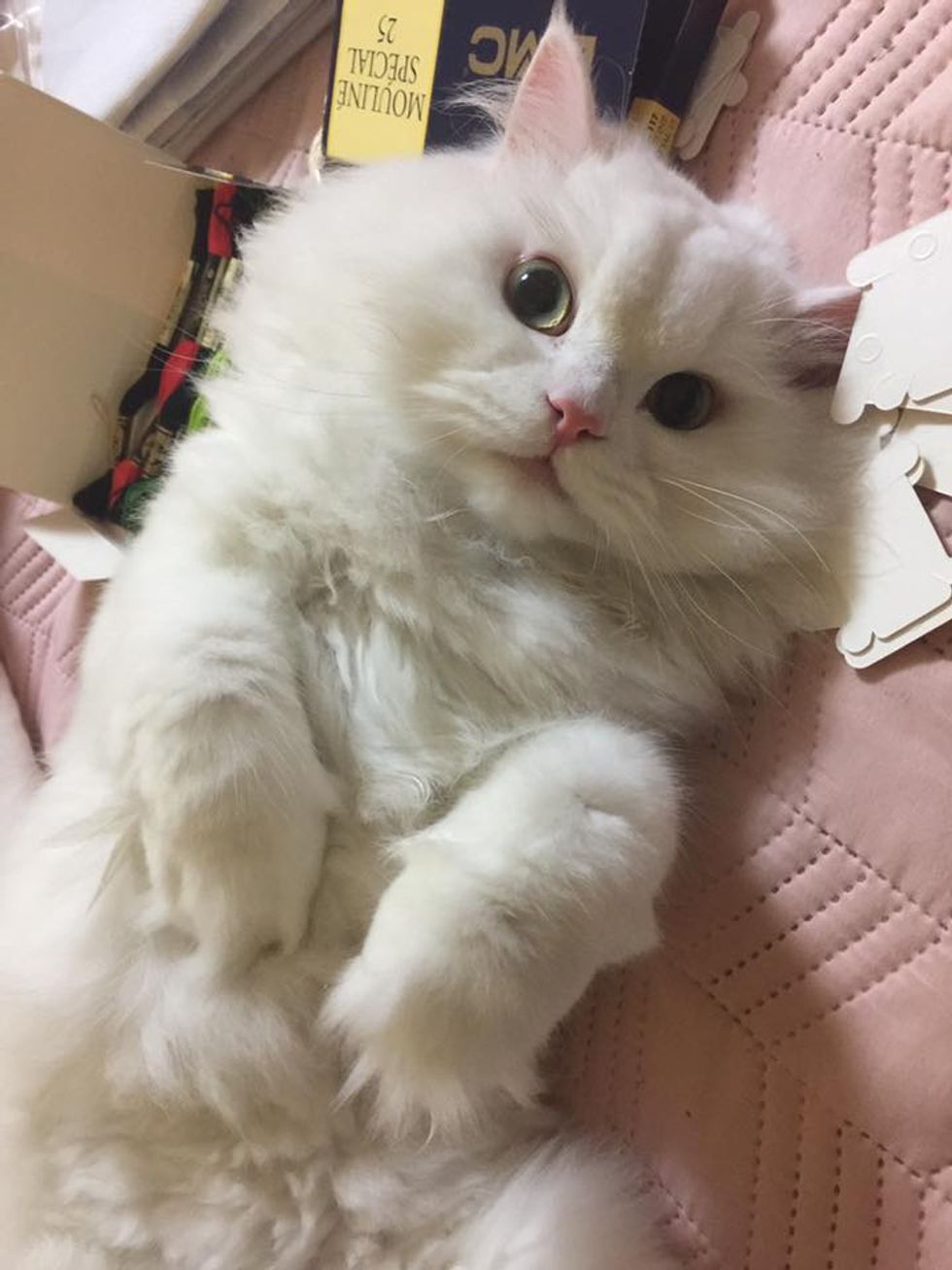 Photo: Jon Snow Kitty
Jon Snow the survivor has defied the odds.

He is living happily with his forever humans who never gave up on him, and look at him now!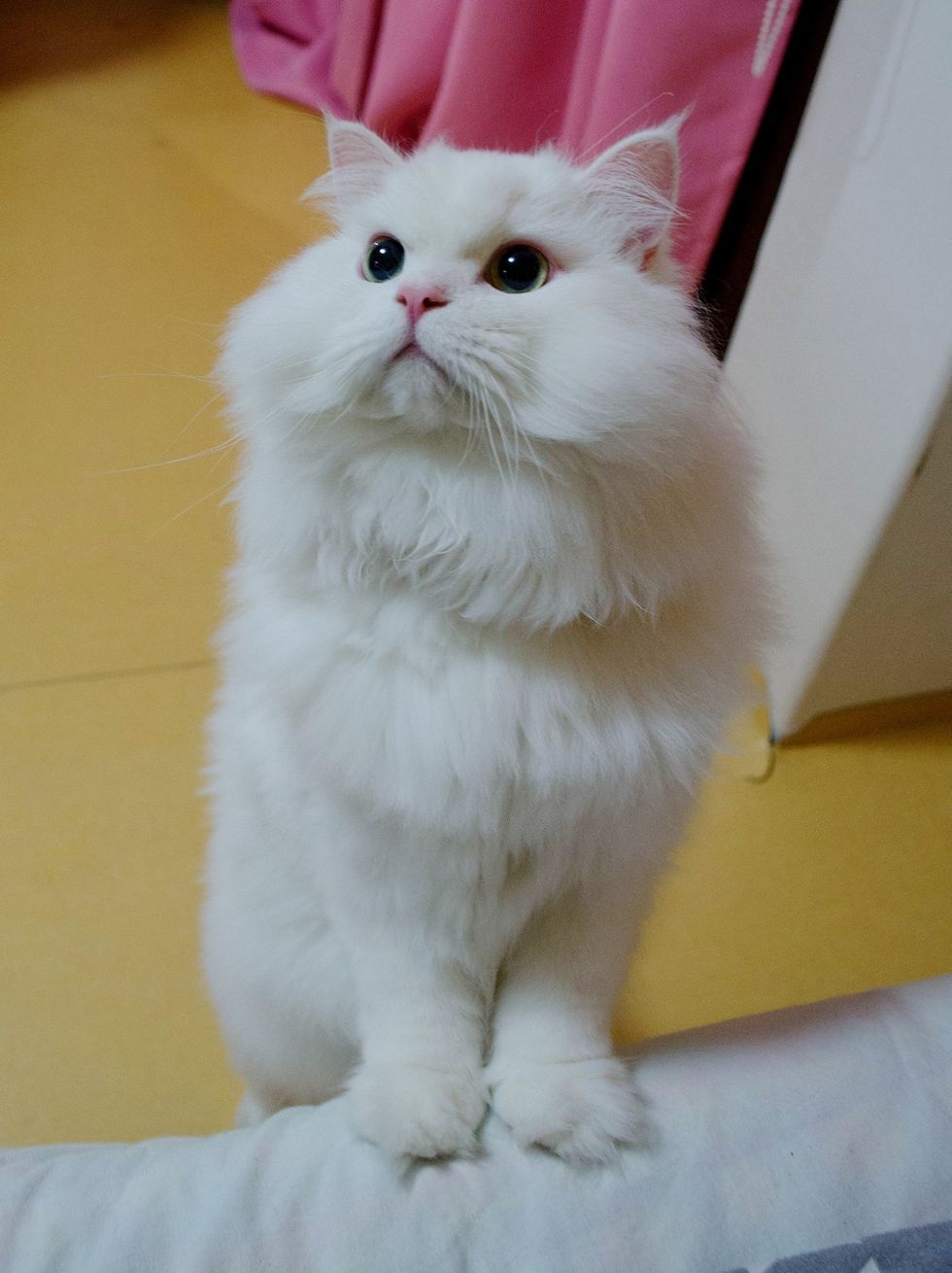 Photo: Jon Snow Kitty
Share this story with your friends. Follow Jon Snow Kitty on Facebook.
Related story: Cat Covered in Matted Fur Looks Like He's Dragging a Carpet Until He's Completely Shaved