This kitty enjoys the baby swing much more than the actual baby.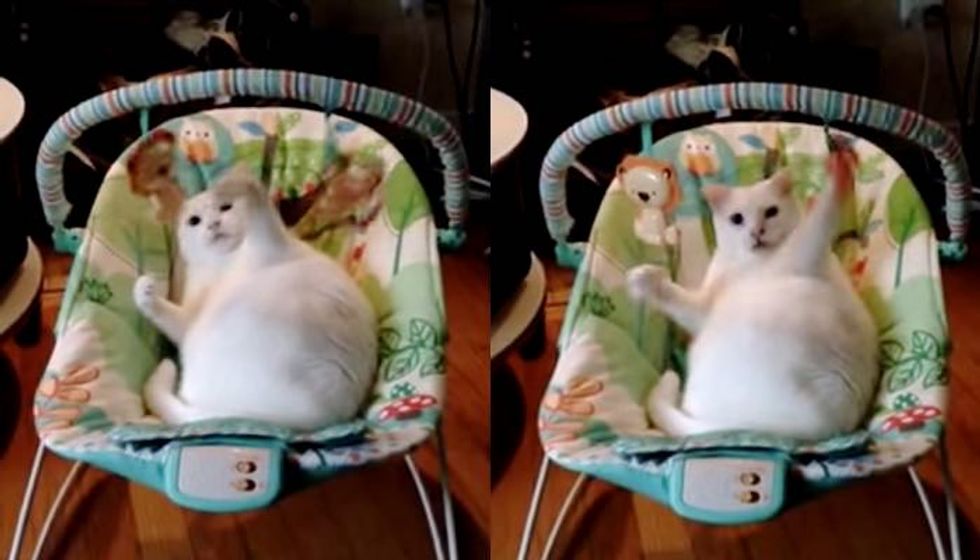 Blanquita the cat is loving the baby swing and is having a great time with it. It fits her perfectly and comes with two dangly toys that she enjoys playing.
She likes it more than the actual baby does.
Watch the full video here:
She is not the only kitty that likes baby swings. It seems that many cats also share the same love.
This ginger kitty likes the baby swing so much that his humans are keeping it for the cat :). (Watch video)