A very timid cat who had lived a rough life as a stray, showed up during a TNR (trap-neuter-return) project because he was so hungry.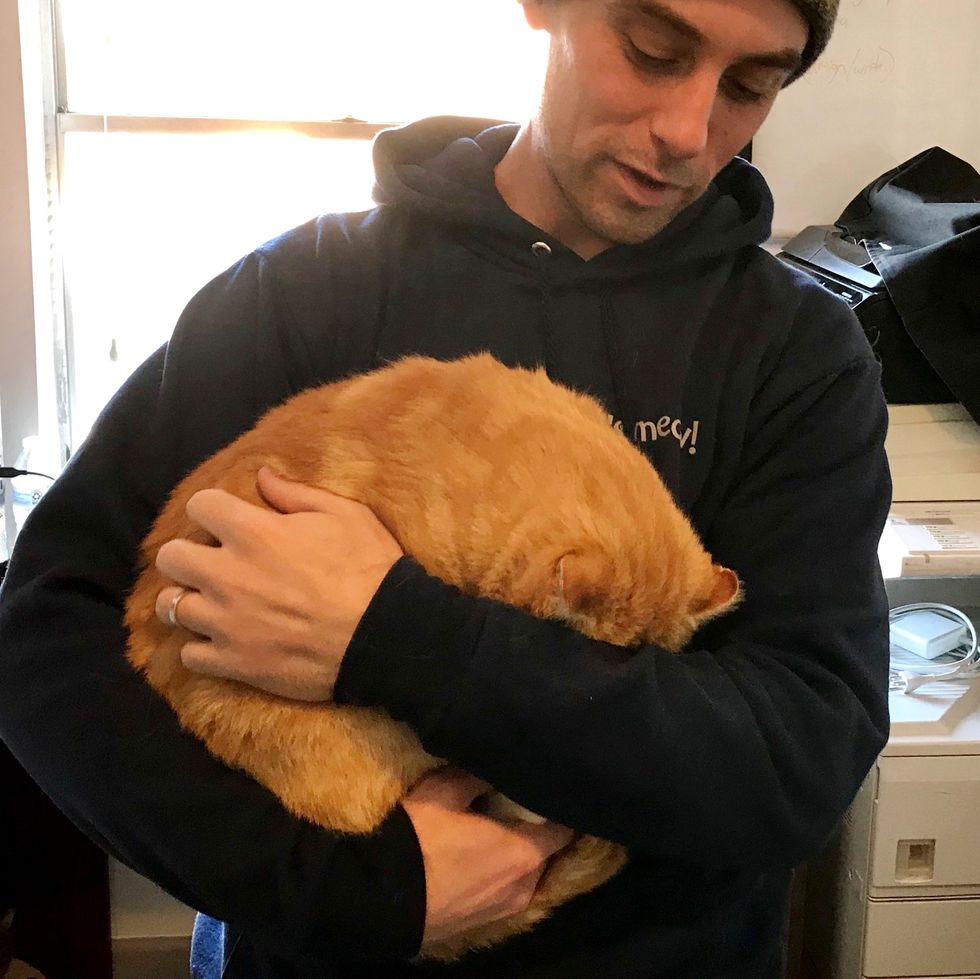 Alley Cat Rescue
Mr. Cheeks, an older cat, wandered into a humane trap placed in a cat colony in McLean, Virginia earlier this month. Rescuers from Alley Cat Rescue had never seen him at the site before. "He was a surprise colony trap. The smell of sardines, tuna in oil, or whatever you're using will bring out the shy ones," the rescue said.

After he arrived at the rescue, they discovered his sweet temperament. Despite being very shy, he couldn't resist cheek scratches and pets, and would nuzzle in for more.
"Plush is the perfect word to describe Mr. Cheeks', well, cheeks! He loves to have them rubbed and scratched," the rescue added. "Once he gets going, will dip his forehead down to make sure his whole mushable head gets the attention it deserves."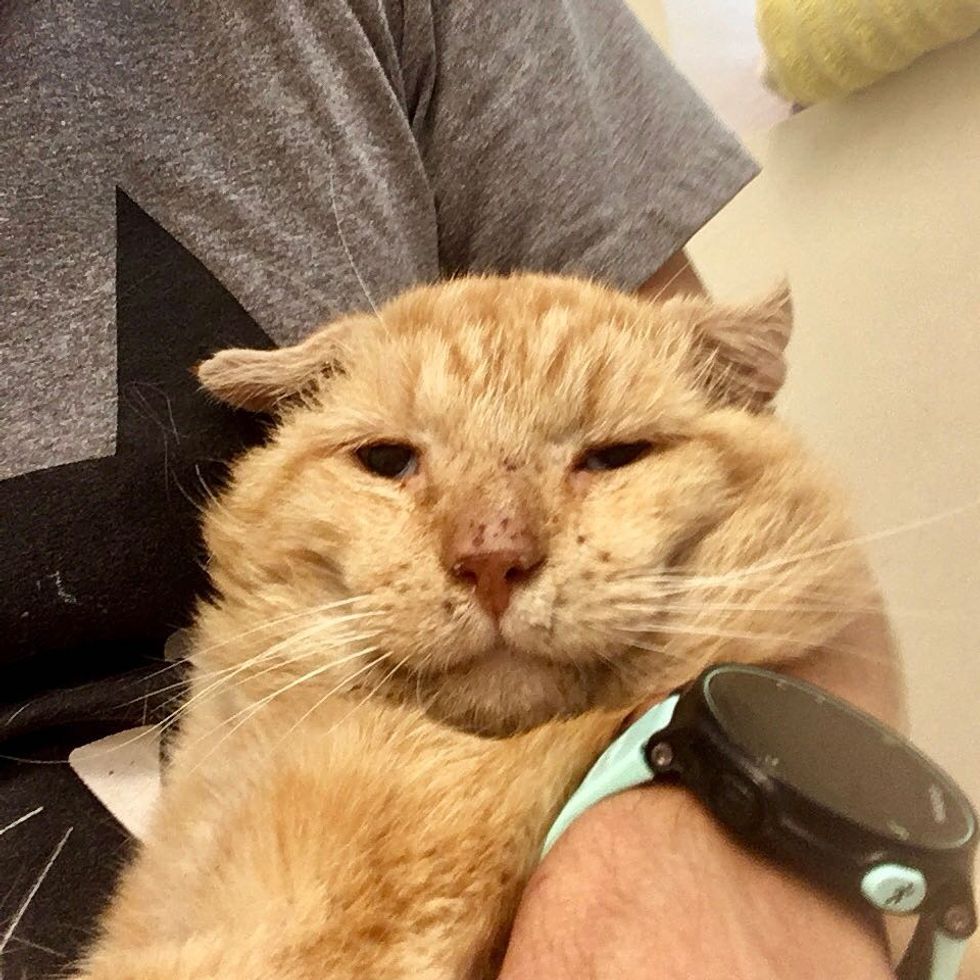 Alley Cat Rescue
The rescue paired him up with another shy tabby named Bruce so he could have a friend to keep him company.

"We talk a lot about how TNR helps kittens, but it's also a chance to find cats like Mr. Cheeks, who really don't need to be outside," Alley Cat Rescue said. "He would have been suffering out there this winter with his bad and worsening teeth."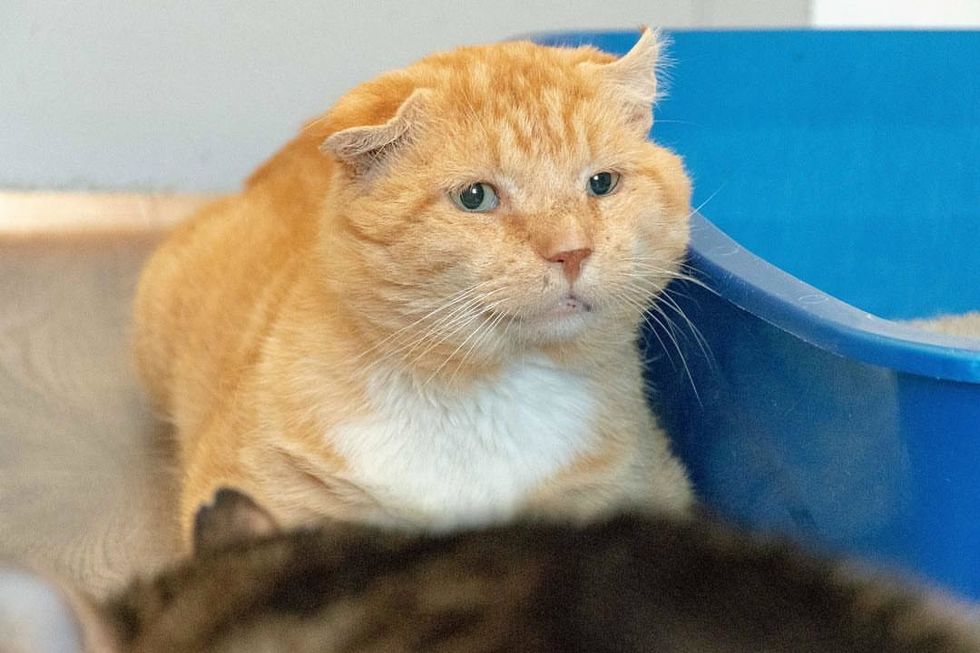 Alley Cat Rescue
Knowing that Mr. Cheeks would do much better in a home environment, they began working on getting him in to a foster home.
Mr. Cheeks would try to hide himself whenever he was uncomfortable, so volunteers took turns to give him cuddles and pets. He enjoyed being held in their arms, soaking up the love.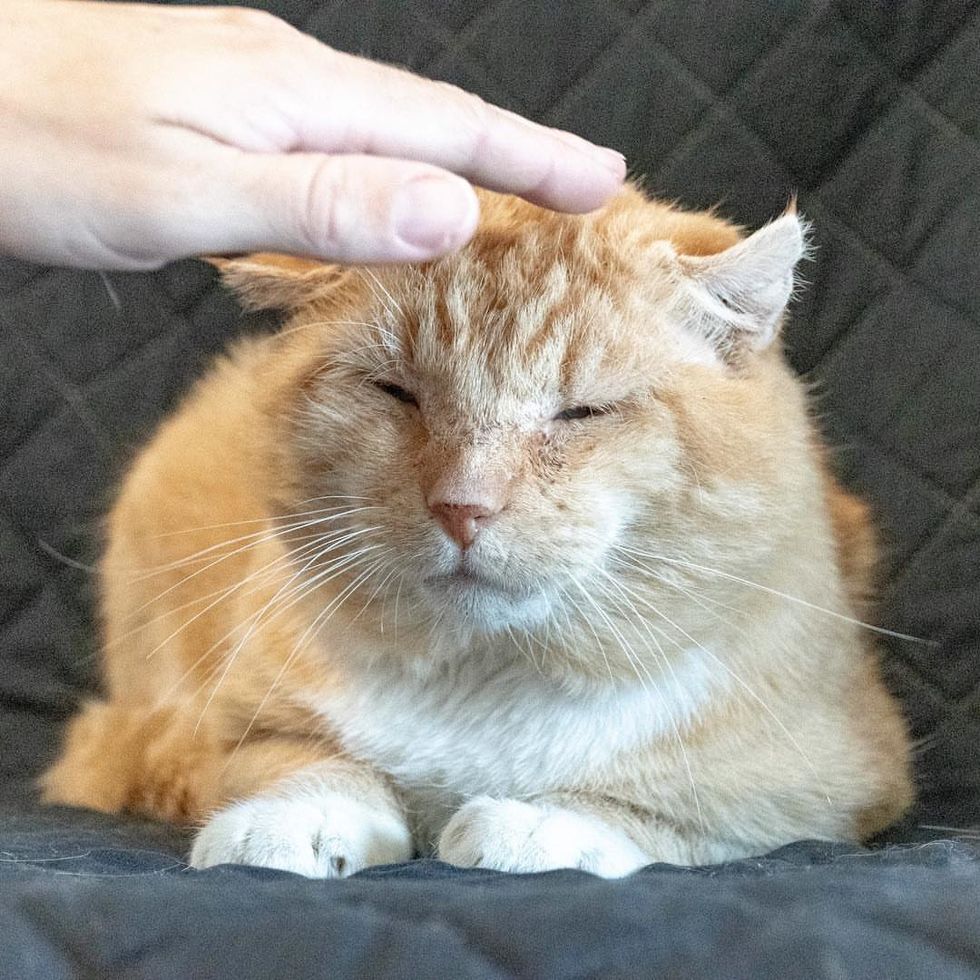 Alley Cat Rescue
Yesterday, the sweet ginger boy moved into his foster home. He immediately perked up, stood up tall and even started to explore around.

Watch Mr. Cheeks in this cute video:
Stray Cat Finds Love After Years of Living on the Streetsyoutu.be
"A cat like Mr. Cheeks would likely shut completely down in a noisy traditional shelter environment, which would make it even harder to get him adopted," the rescue added. "We're excited to see what he's like as a confident cat comfortable in his own fur."

"It feels really good to be out trapping and find a guy like Mr. Cheeks who can be brought in out of the elements. And think of how happy his eventual adopter will be to have him."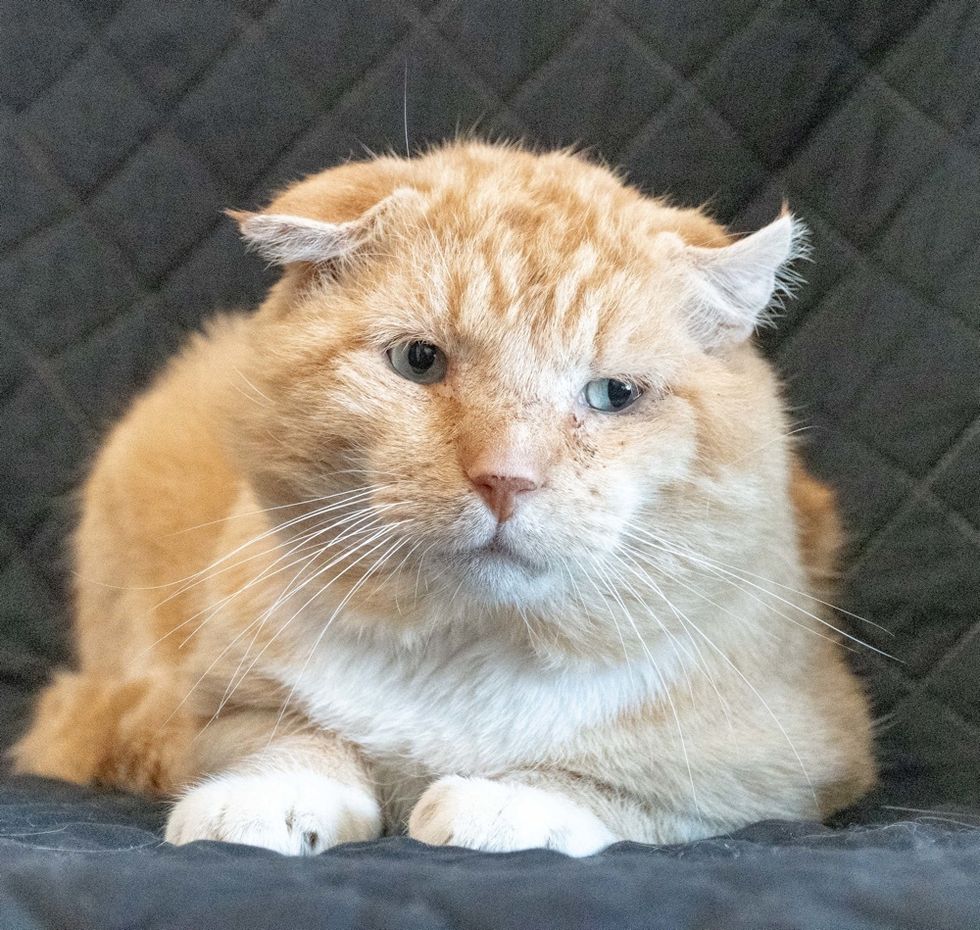 Alley Cat Rescue
The affectionate tabby cat purrs up a storm whenever someone spends time with him. "Right now he's getting lots of love and individual attention and readjusting to plush indoor living," the rescue said.
"Mr. Cheeks is looking for a family to shower him with love and help him become the confident cat he is on the inside. He just needs a little help learning he's safe and secure."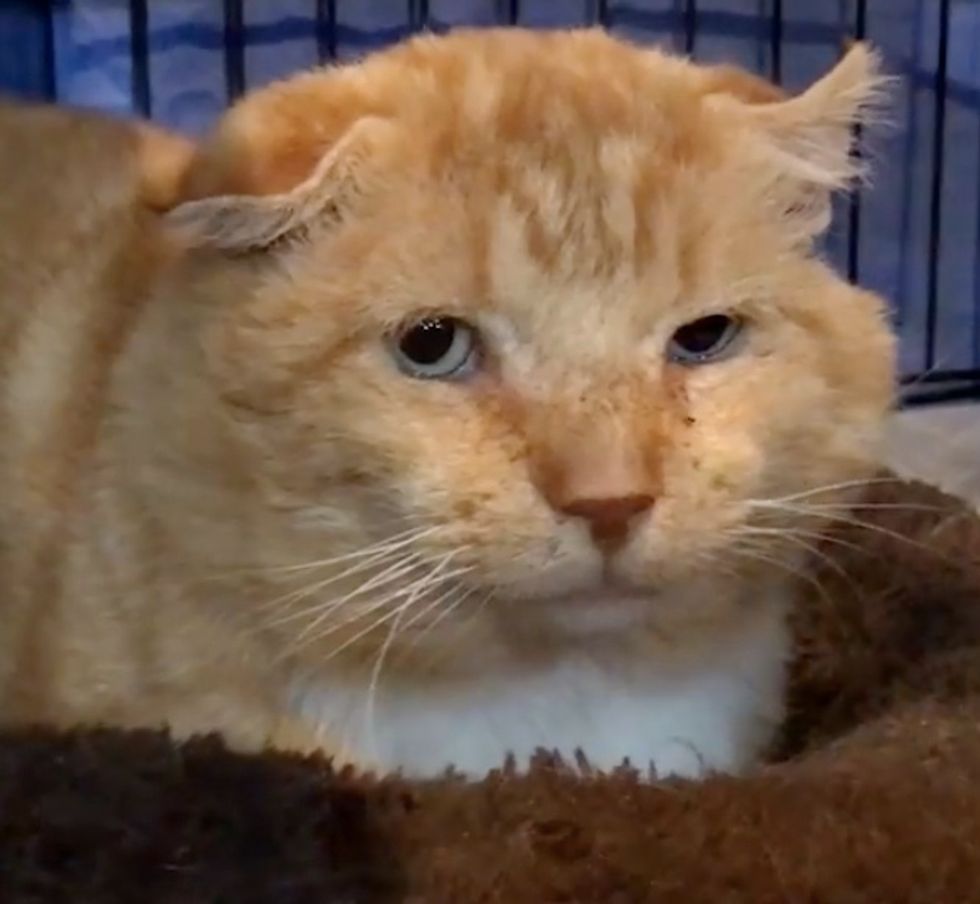 Alley Cat Rescue
Share this story with your friends. Follow updates on Mr. Cheeks on Facebook and Instagram. If you would like to support their rescue efforts, click here to see how you can help.

Related story: Cat Who Lived Most of His Life as Stray, Finally Has His Dream Come True