This lovely feral cat went into labor and gave birth to nine babies when they found her. Seven of the kittens thrived.
"Livia was one of several cats who were being fed by a woman. A neighbor stepped in to have the cats spayed and neutered. On September 5th, while she was sitting at the North Alabama Spay Neuter Clinic in Huntsville, waiting to be spayed, Livia went into labor. She ultimately gave birth to 9 kittens, but 2 of them didn't make it. On September 17th, Livia and her 7 kittens came to us. Carmela, Dr. Melfi, Meadow, and Adriana are girls. Tony, Silvio, and Paulie Walnuts are boys," said Robyn Anderson on her blog.
Livia, a feral cat, went into labor and gave birth to a litter of nine kittens when they found her. Seven of them thrived.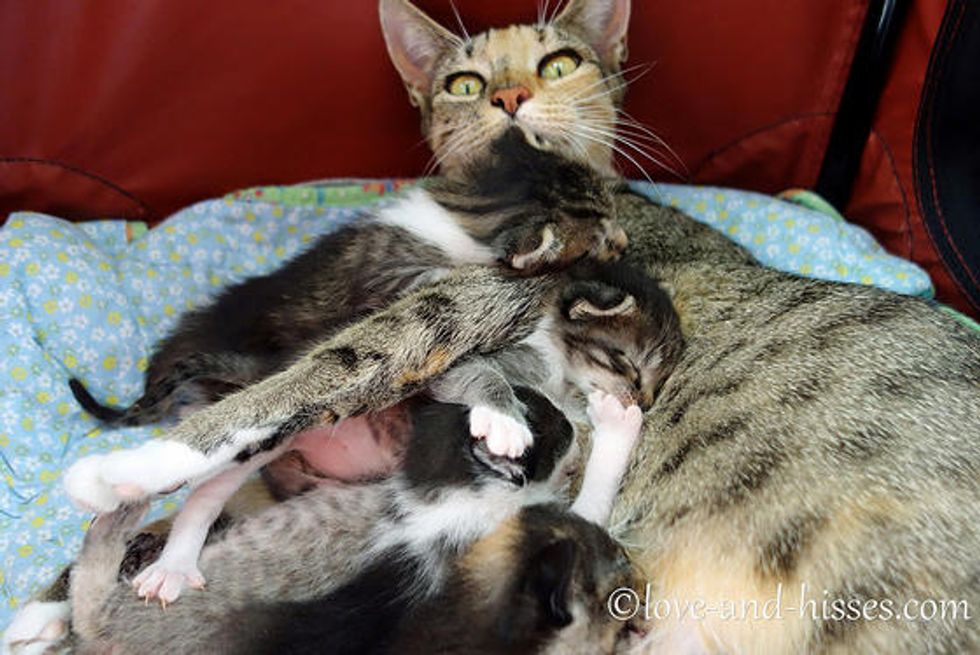 These tiny babies keep their mother very busy.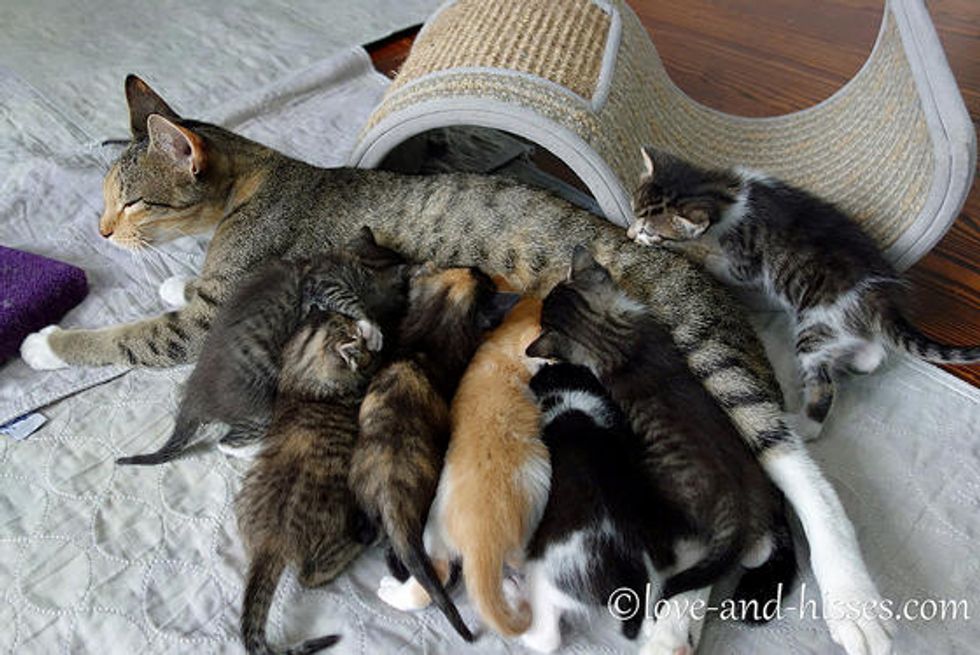 They love to cuddle up for naps.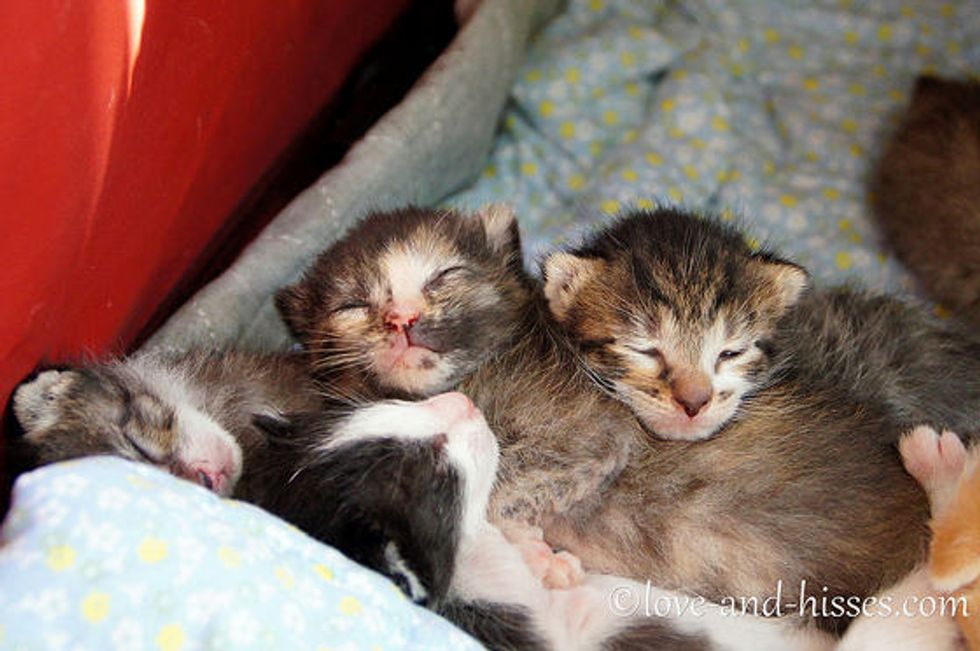 More cuddles!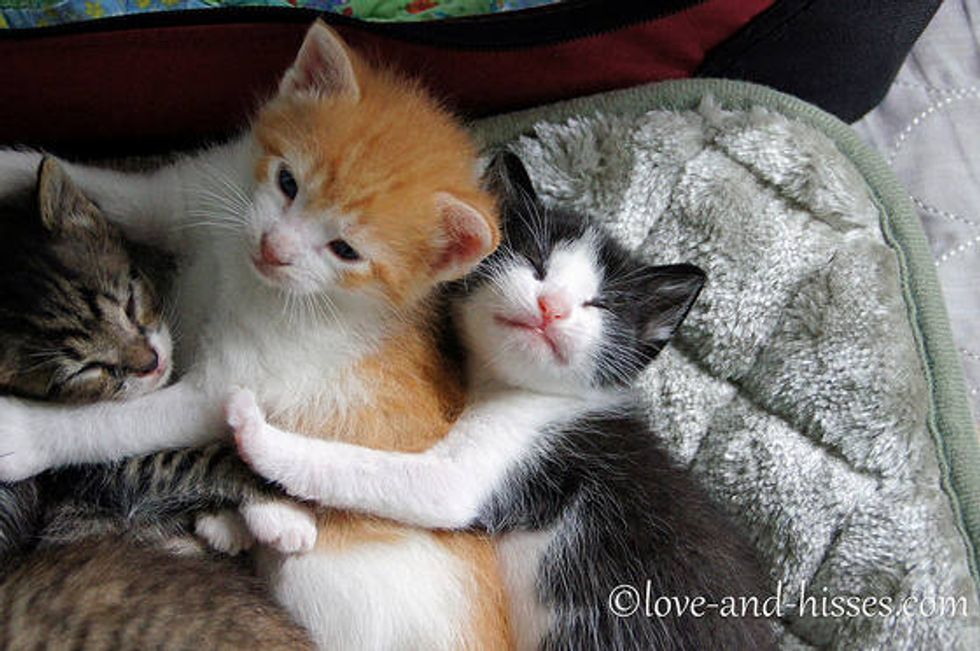 Aww!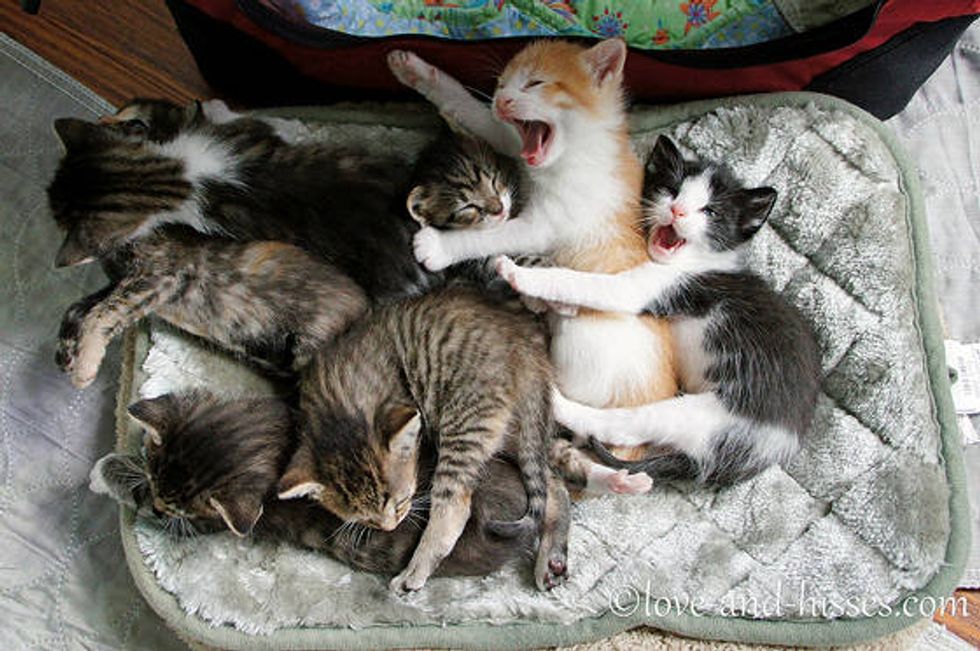 The kittens and the mother will be available for adoption via Challenger's House. Photos by Robyn Anderson from Love and Hisses.