A stray cat was rescued from a sad situation with her kittens — she became very attached to one of her babies.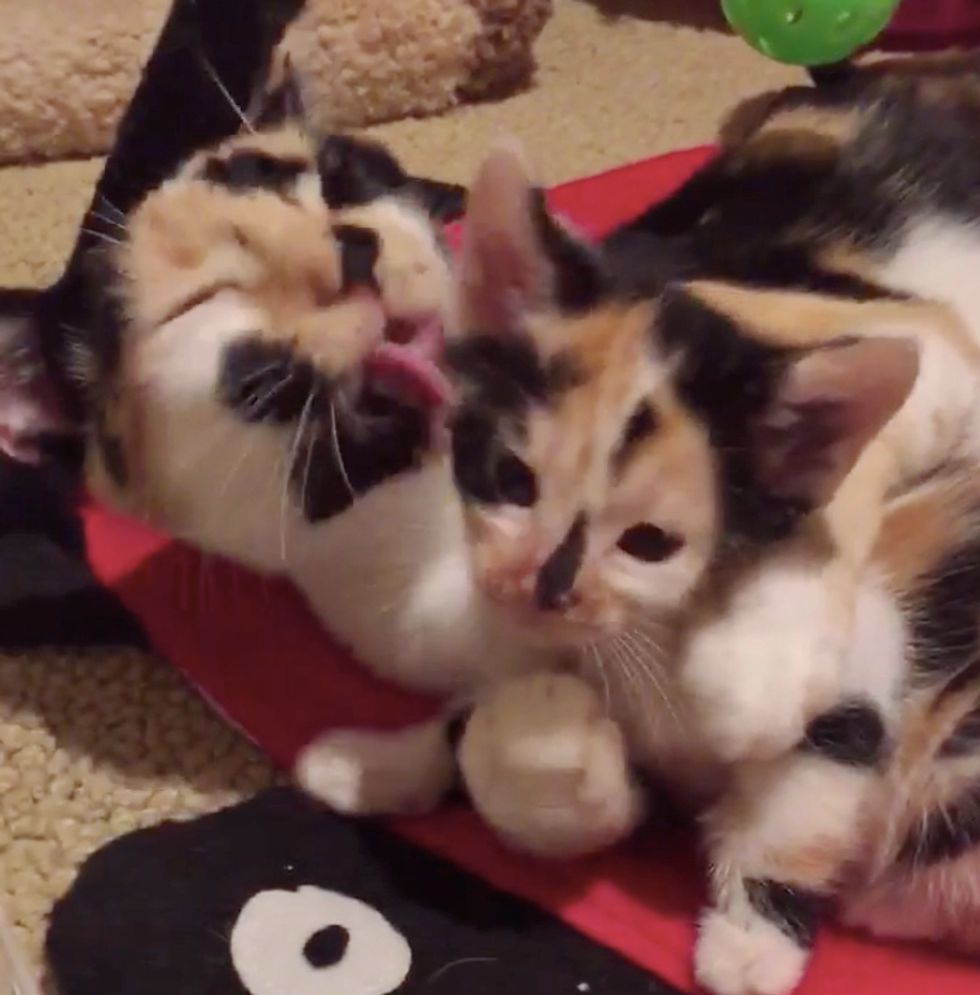 Vivian Schwartz
Angel the calico cat was found in a neighborhood of Pompano Beach, Florida. Vivian Schwartz, a local animal rescuer, worked with volunteers from Furry Friends Adoption to get the cat mom and her kittens to safety.

"She gave birth under a tarp on a dirty, sandy floor where all kinds of junk was scattered around," Vivian told Love Meow.
Mama Angel was very young at around six months old. She needed a lot of help raising her kittens. Vivian began supplementing and bottle feeding the smaller babies around the clock. All the kittens survived and started to thrive.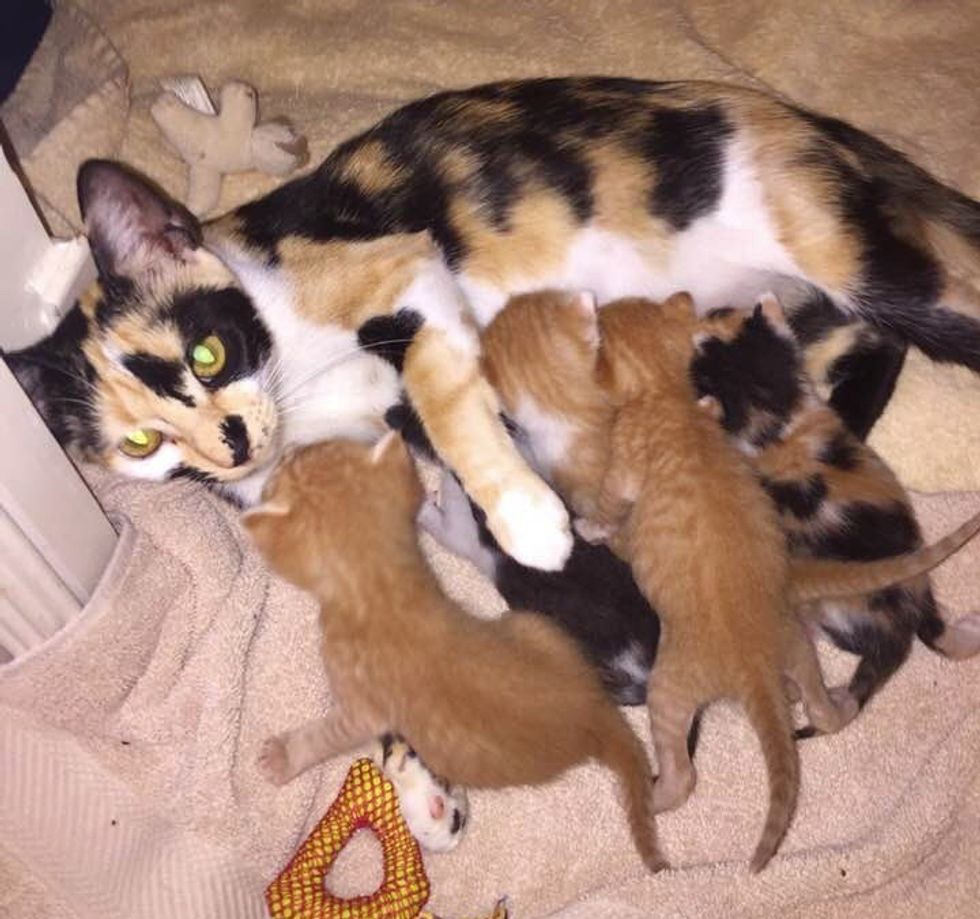 Vivian Schwartz
Angel was very friendly and grateful to her foster family. "Mom is very loving and caring. She knew after everything she had been through that now she was safe," Vivian said.

She was completely devoted to her litter and never left their side. "She is such a great mother that she used to wait for the kittens to eat before she started."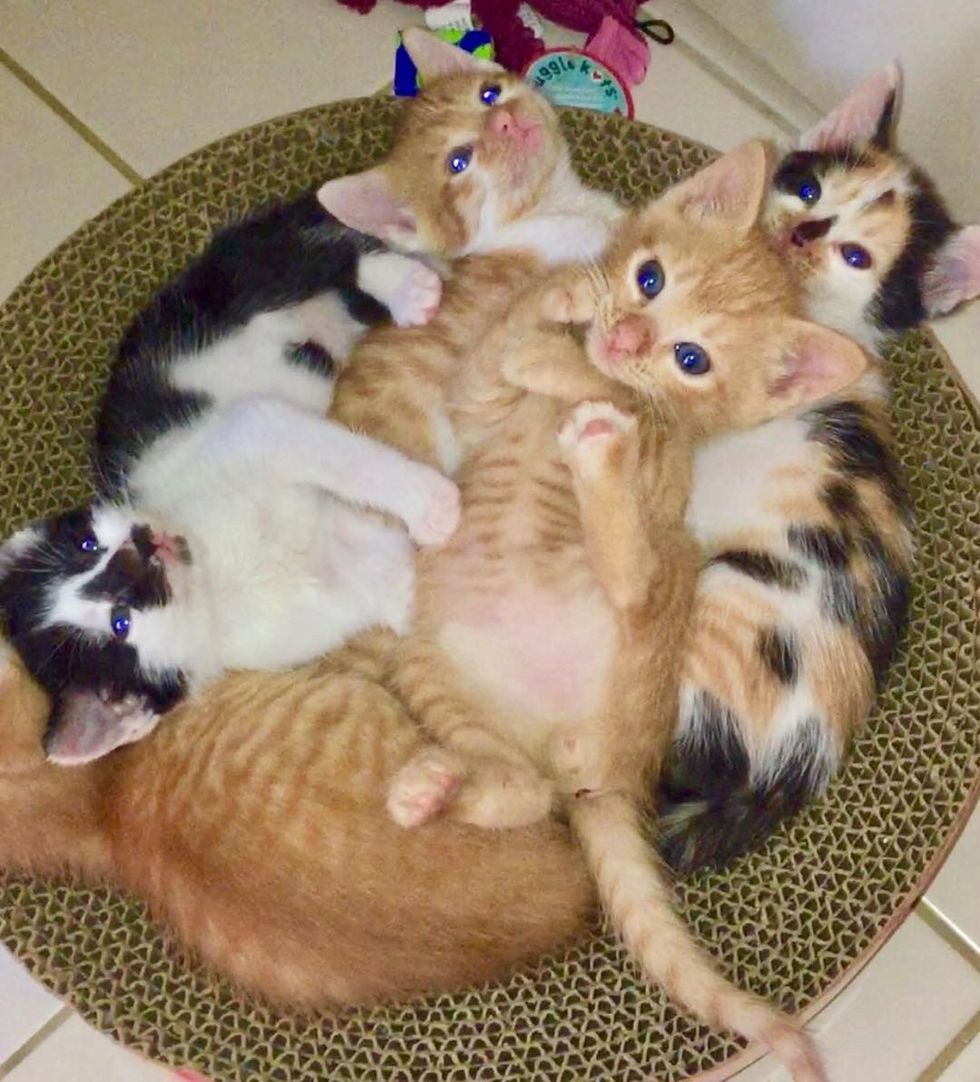 Vivian Schwartz
One of the kittens, Baby Calico, looks like the mini version of Angel. From the beginning, Baby Calico looked up to her mom and tried hard to follow in her paw-steps.

When it came time to find them homes, all the kittens except Baby Calico were quickly adopted. Mama Angel completely doted on her little mini-me, showering her with licks and cuddles every day.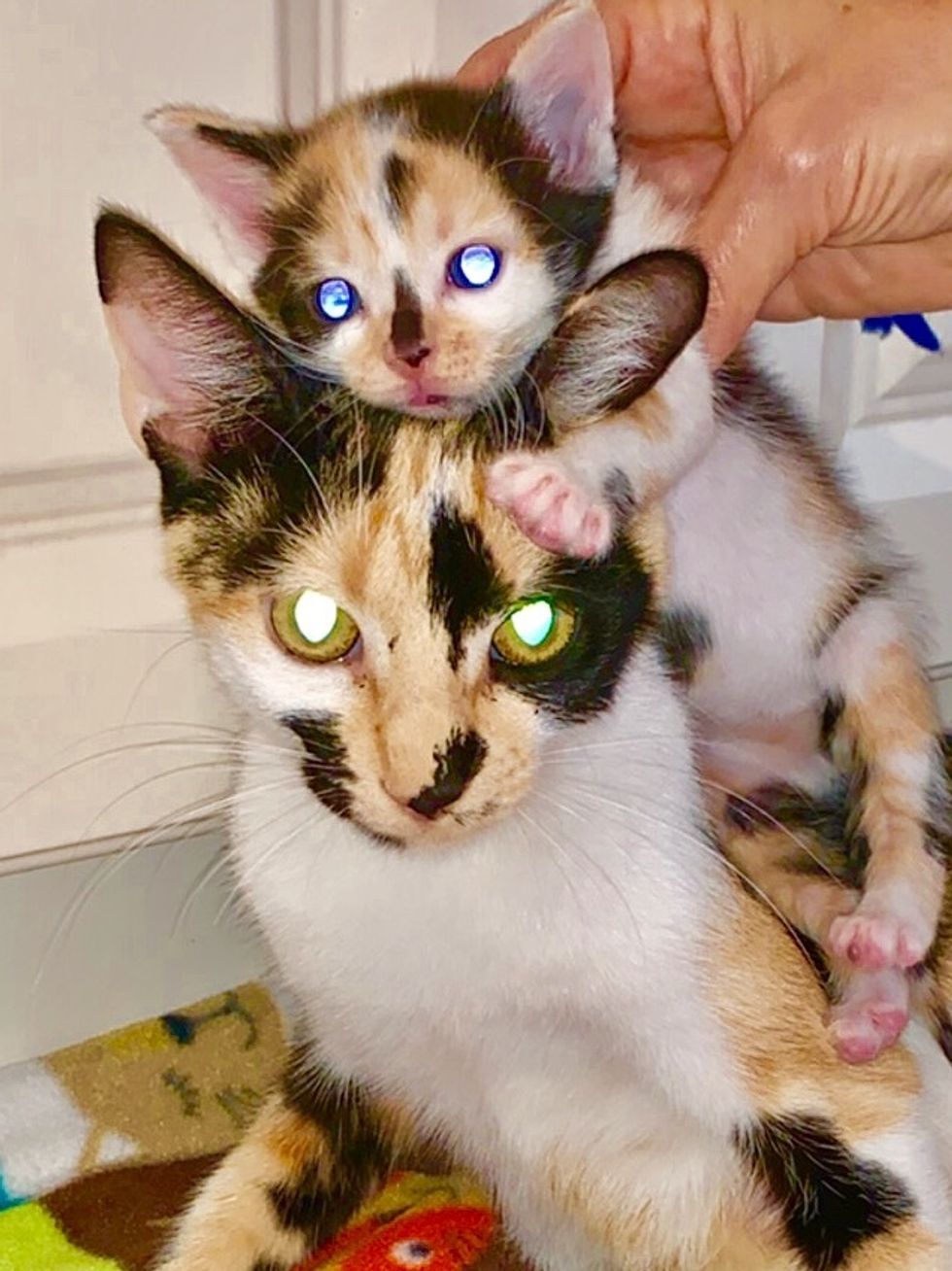 Vivian Schwartz
The two became very attached and dependent on each other. Angel taught her kitten all the skills she needed to be a cat, and Baby mimicked her mom adorably in every adventure they had together.
She follows her mom everywhere around the house, plays with her tail and curls up in her arms when she naps. They seek each other out if they aren't together.
Angel is very protective, making sure her kitten is always near.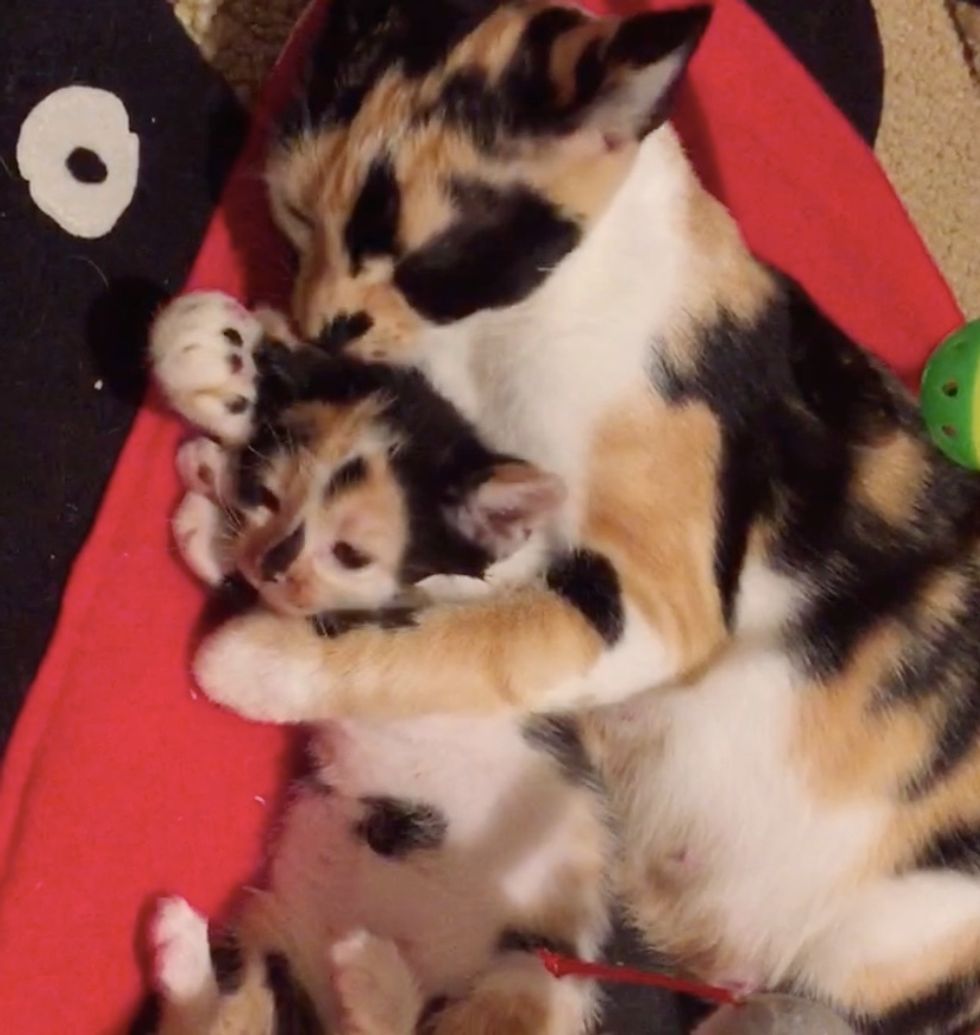 Vivian Schwartz
"They love looking at the birds and squirrels out the window from their cat tower. They sleep together and mom bathes her a lot," Vivian told Love Meow.
Watch Mama Angel and her Baby Calico in this cute video:
Cat and her little mini me - foster journeyyoutu.be
"I really want for them to go to the same home as mom came from a bad situation and is such and sweet, calm, loving, gorgeous creature!"
Angel never tires of caring for her kitten and insists on giving her baths despite the fact that Baby can groom on her own. Once a mom, always a mom.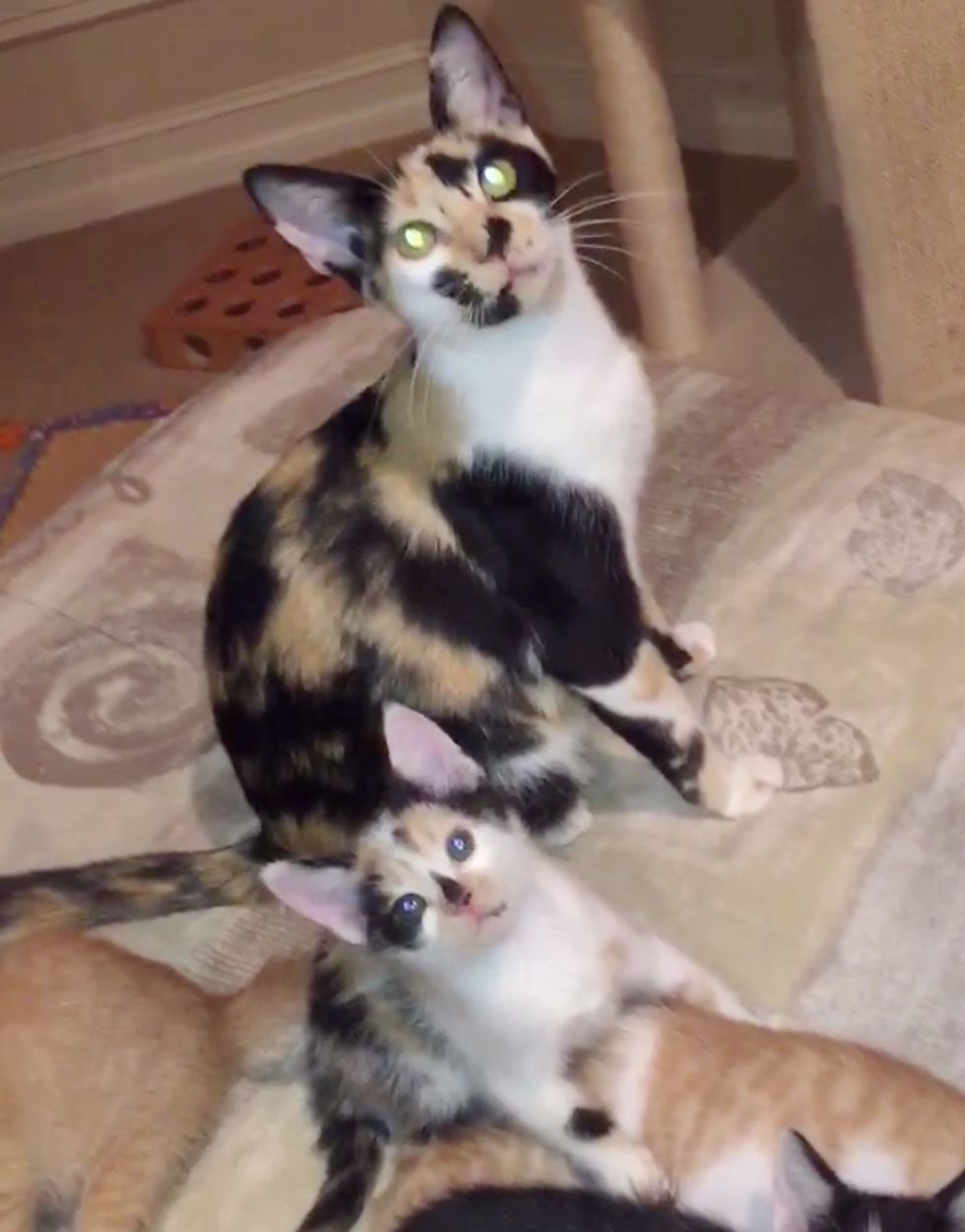 Vivian Schwartz
The mother and daughter duo shares an incredible bond. They are ready to find a place to call their very own, together.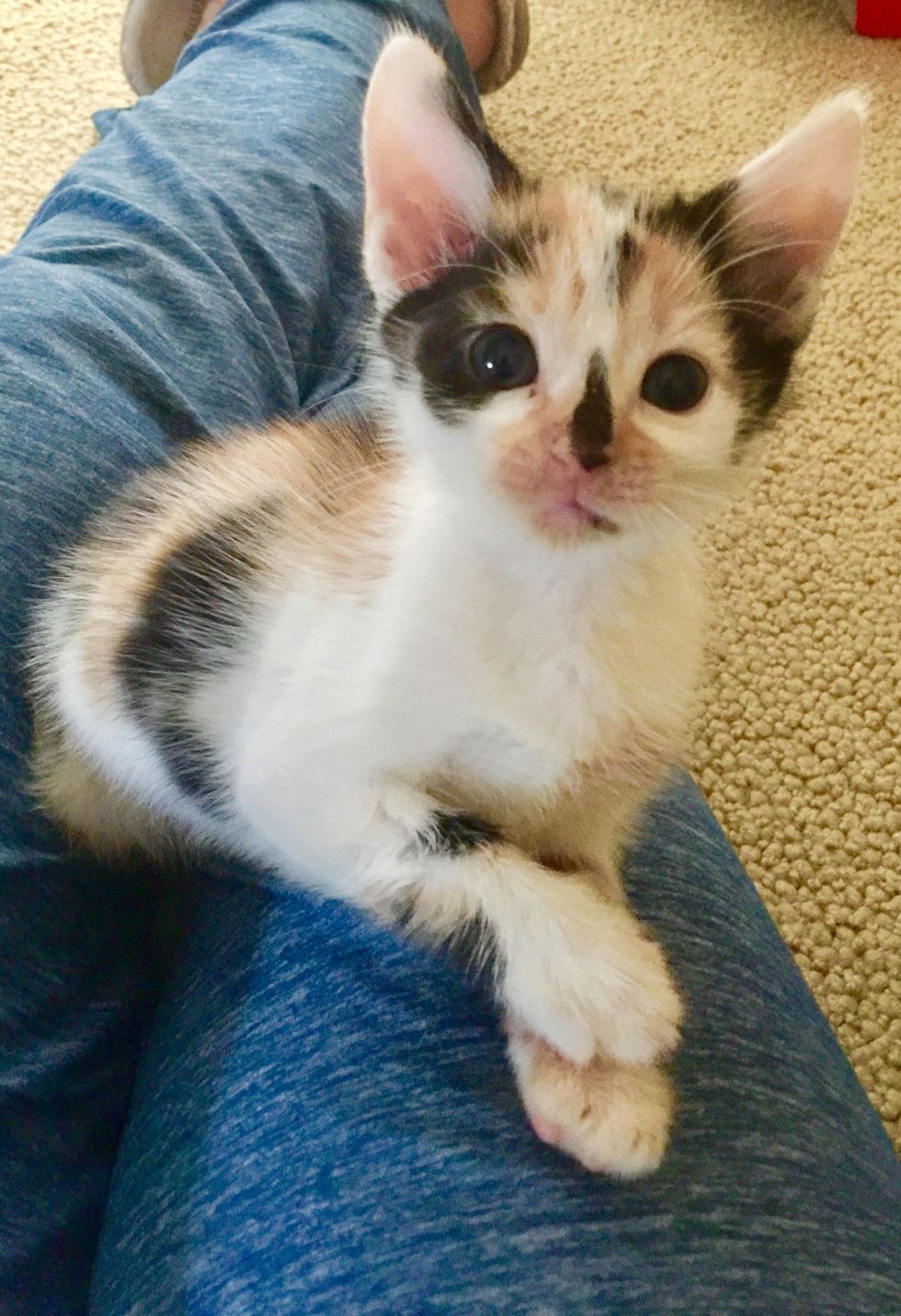 Vivian Schwartz
Share this story with your friends. Angel and Baby Calico are looking for a home together. Follow updates on them on Instagram @vivimotherofcats.
Related story: Stray Kitten Walks into Man's Apartment and Decides to Stay and Change His Life