A cat living 12 miles away turned up at a cat lover's funeral to pay respects. It was the purr-fect sendoff.
This strange but heartwarming story was posted on the Facebook page of a funeral home when they were trying to find the owner of the cat.
Kieran Flynn said that the cat sat during the removal ceremony on Wednesday afternoon of a man who was known to be a cat lover. It was as if the cat came to pay respects.
After he posted a picture on Facebook, they found the owner of the cat and reunited the feline friend with them.
"This guy turns up at Flynn's Funeral Home in Castlemaine, Co Kerry this evening and comes in and sits down for the duration of the funeral. Never before seen anything like this to happen.
I know the deceased was a cat lover and maybe the cat was paying its last respects but I'm hoping that someone may recognize the cat as it is very tame and very friendly and obviously very well cared for."
Later he posted an update to the post that the cat has been reunited with the owner, and "turns out the cat had travelled from Inch to the funeral home in Castlemaine under the bonnet of a car."
The cat, left, and Kieran Flynn with the tabby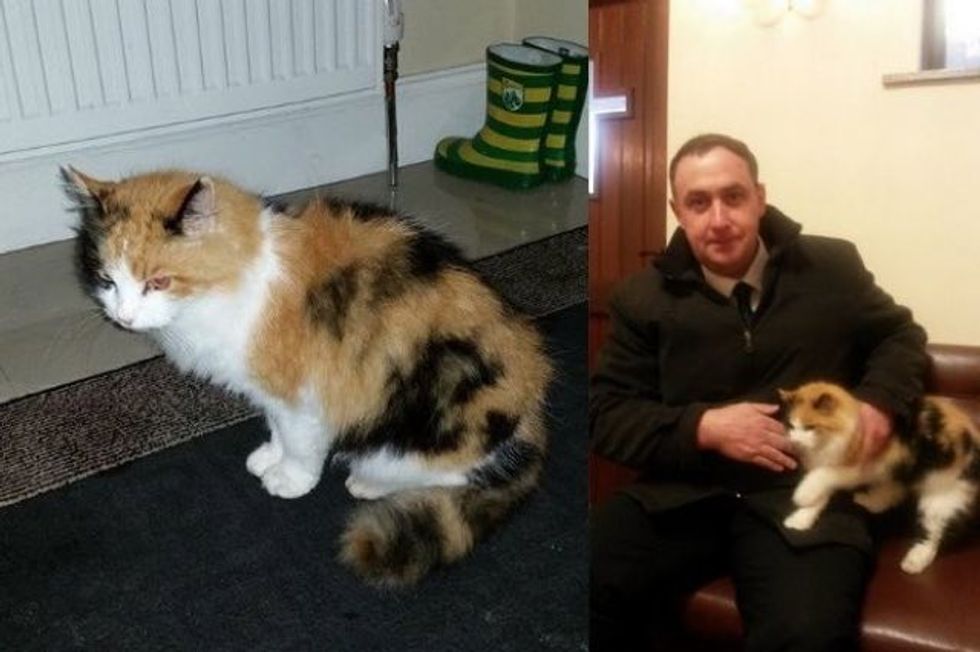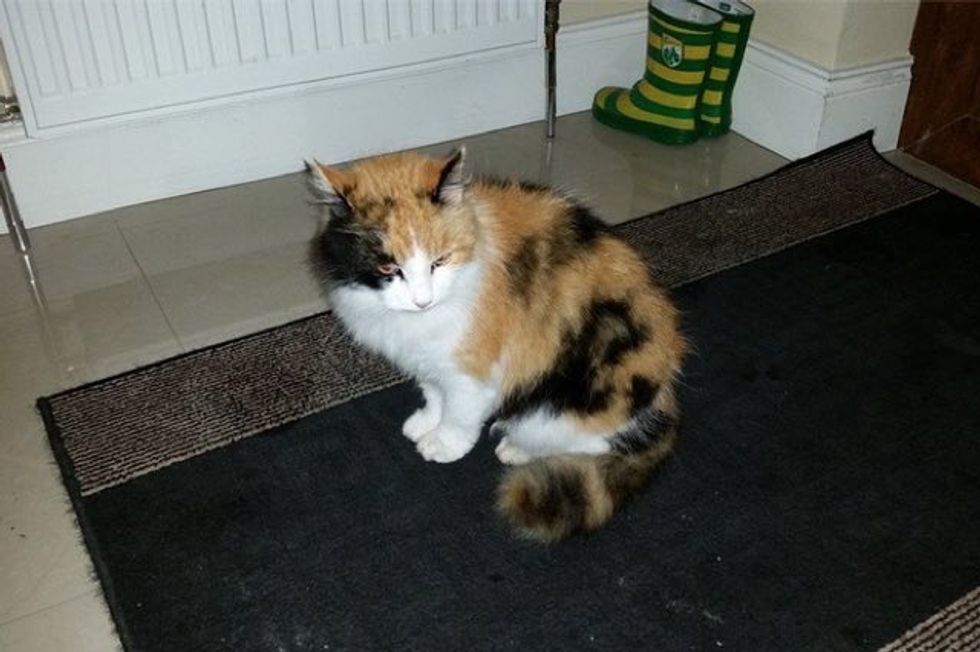 Source: Irish Daily Mirror