No one knows how Lucky the tortoiseshell cat got in a sunken boat and survived an hour underwater before it was pulled from Lake Havasu, Arizona.
After they raised the boat and sent it to a mechanic, what they discovered the following day was quite surprising.
"In the morning, the mechanic found the cat," said Jon Zuccala of Dive Time Recovery. (Buzzfeed) "It scared him."
[Scroll down for video]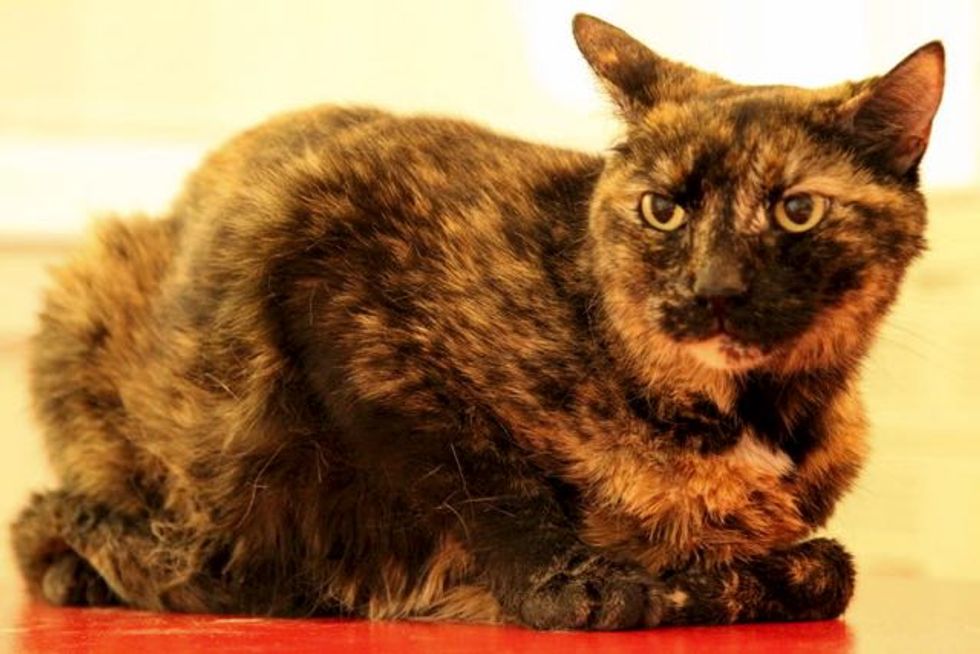 After the boat was overcome by waves and submerged in the 15-foot-deep waters, Lucky (also nicknamed River) the cat managed to survive for over an hour thanks to an air bubble formed when the boat sank with the bow end pointing upwards.
How the cat ended up in the boat remains a mystery. Zuccala guessed that the cat might have climbed into the boat to avoid the heat. "It then seems to have survived the 300-mile drive to Lake Havasu, time on the water, an hour underwater, as well as a night in the mechanic's shop."
"That's quite an ordeal," Zuccala added.
Lucky was taken to the Western Arizona Humane Society. A few weeks after her rescue, they found the tortie cat a loving home.
"We are just thrilled she will be going home with Bonnie (Butterworth). She's been through so much and we have no doubt she will be in great hands with Ms. Butterworth," Patty Gillmore of The Western Arizona Humane Society said. (RiverScene)
Lucky, now named Chloe eats her first meal at her new home.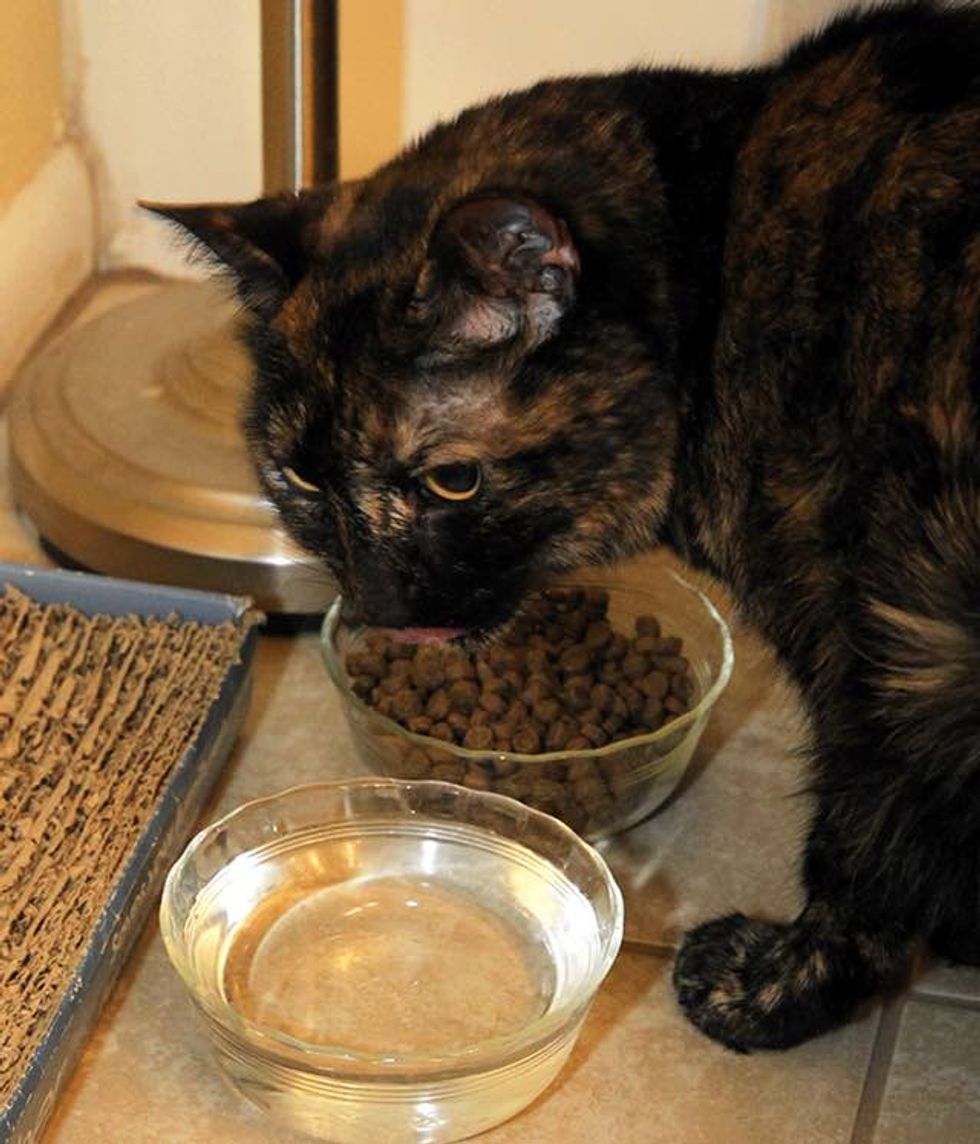 Watch this amazing rescue story of Lucky the cat: