Hurricane Harvey has devastated countless homes and left thousands of residents stranded as it ravages Texas.
Many Good Samaritans have stepped in to help emergency crews to save humans and animals that are stranded in the flooded areas.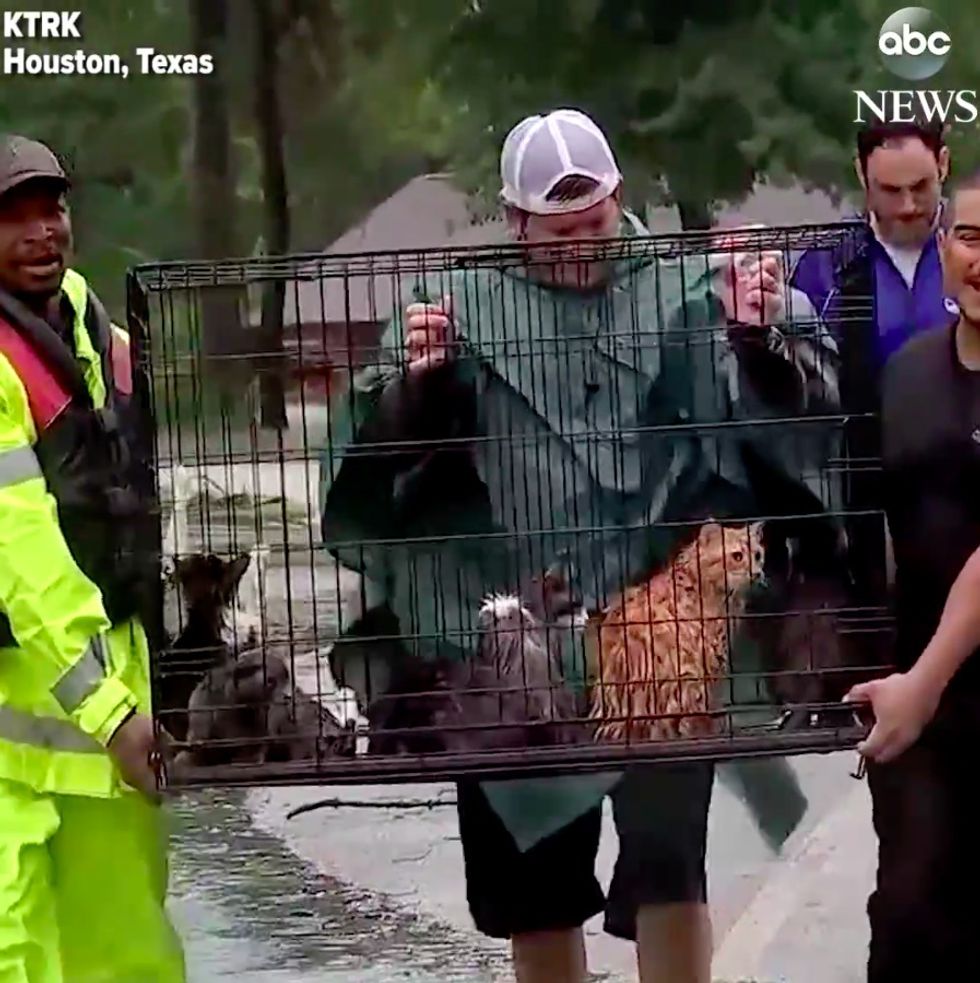 Facebook /ABCNews
During the rescue on August 28, these six cats in the Houston area were found and transported to the shelter to get help.
Many residents across Texas are helping those in need, both human and furry kind, to get them evacuated from flood waters.
These six kitties are now safe and hope to be reunited with their families.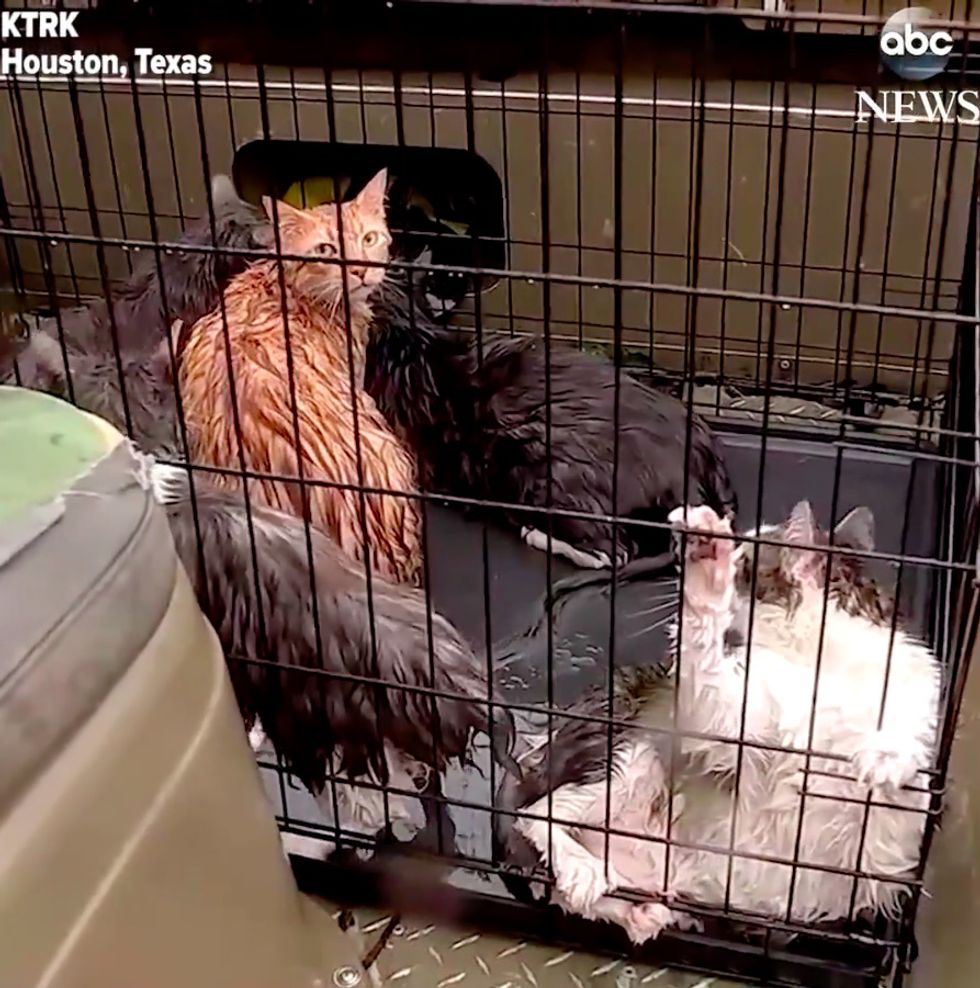 Facebook /ABCNews
Six cats saved!
Rescue captured in this video:
Local rescue organizations such as SPCA of Texas and Austin Pets Alive have transported hundreds of animals from the affected areas to their shelters or foster homes.
Over the weekend, Austin Pets Alive! has saved over 235 animals from Harvey's direct path. Within 24 hours later, the number has risen by nearly 100.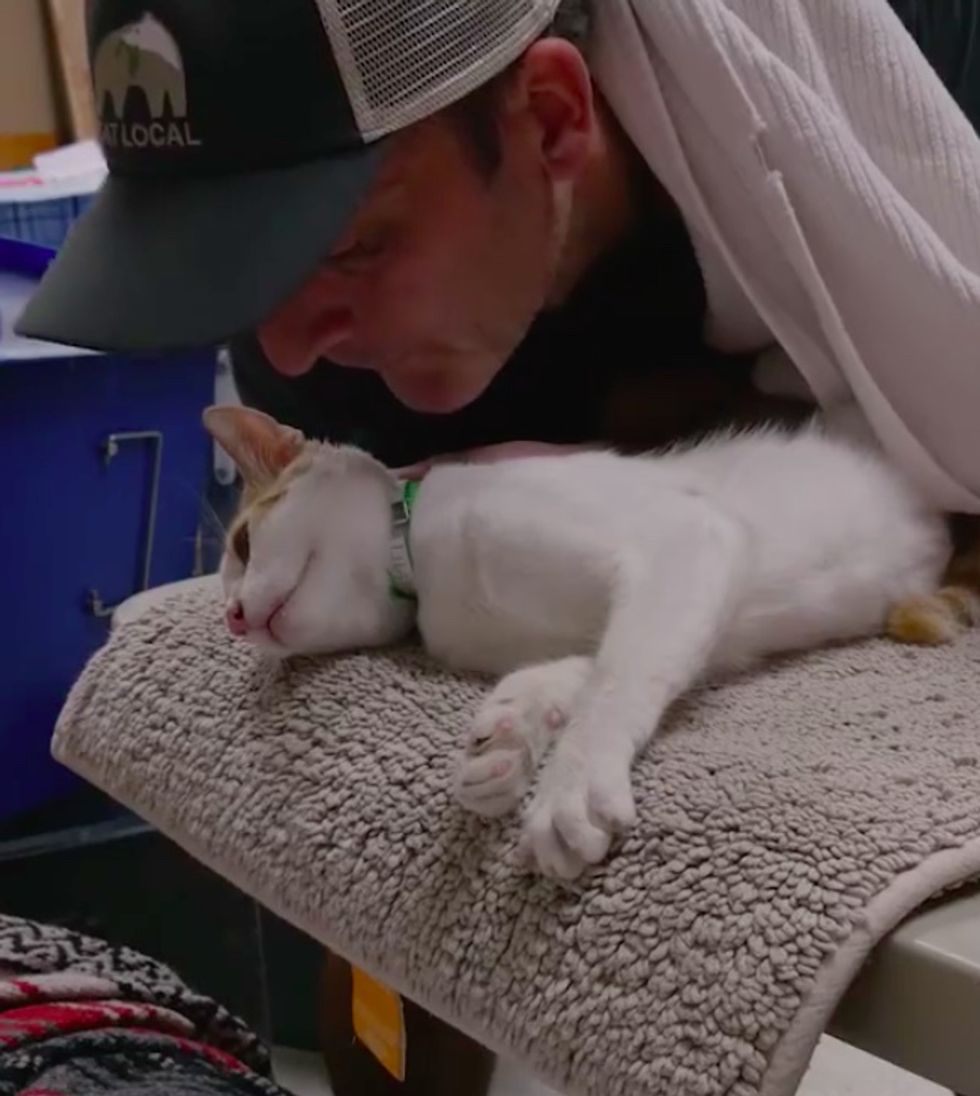 Austin Pets Alive!
Many of these animals are separated from their families.
This kitty gets his microchip scanned to help him find his humans.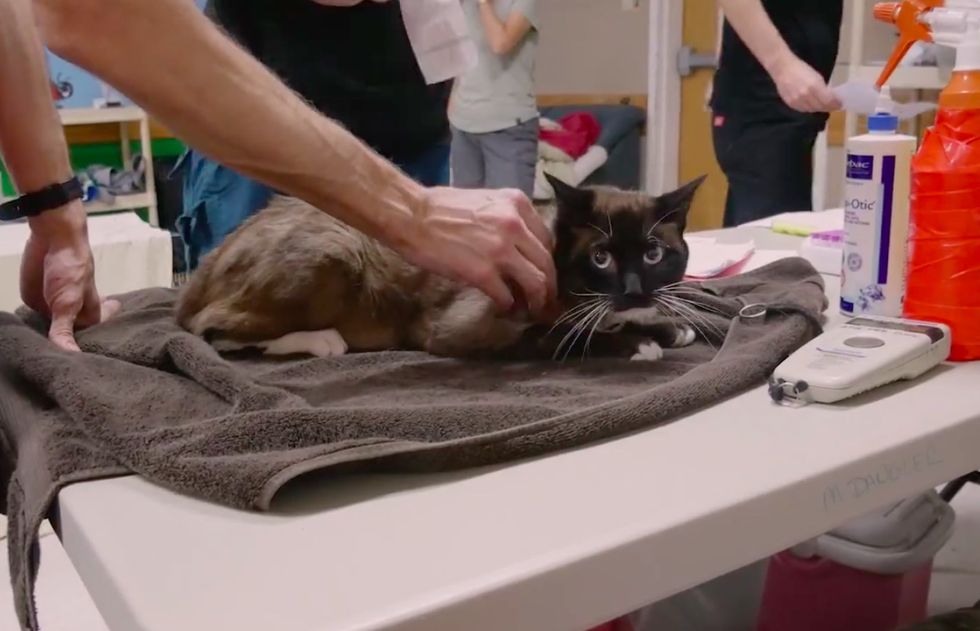 Austin Pets Alive!
"We would not have been able to save and care for all of these animals - and our already full shelter - without this outpouring of support from fosters, donors, and volunteers, alike! From the fosters who waited in line for over two hours to help give an animal a safe and dry place to stay, to the amazing donors showing up with carloads of much needed items, to online funding support - we thank you from the bottom of our hearts," APA! said.

"However, there is still a lot of work ahead of us. As we continue to care for the animals we have already saved, we have to prepare for even more animals who will need us in the coming days."
They project that they will have evacuated 1,000 animals to their rescue by the end of the week.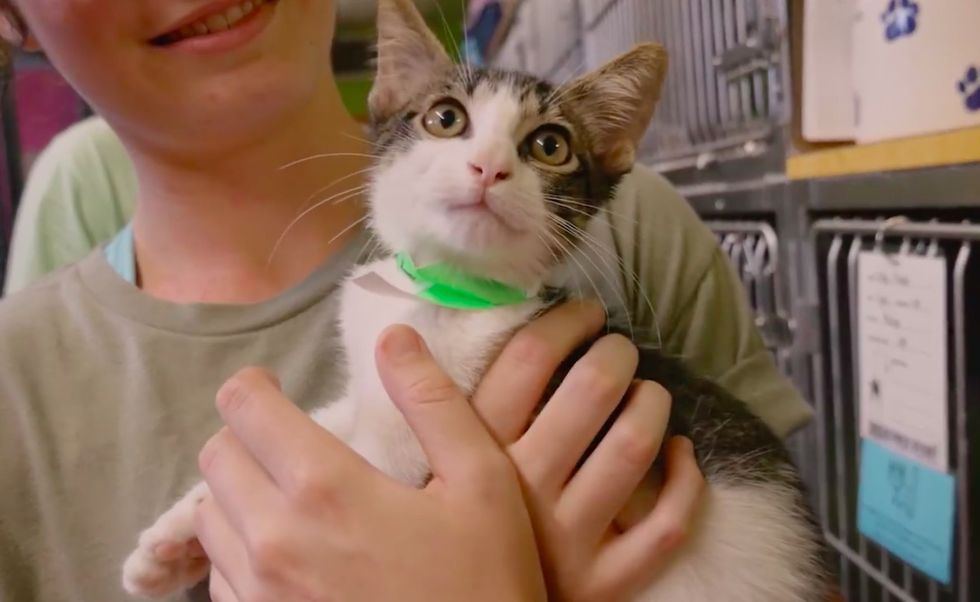 Austin Pets Alive!
If you would like to help with their rescue efforts, click here to make a donation . Follow Austin Pets Alive! on Facebook . Here are ways to help people during Hurricane Harvey .
An image of a dog named Otis has become a symbol of "Texan resiliency".
"This dog is walking around Sinton TX carrying an entire bag of dog food with him," Tiele Dockens said. The smart German Shepherd mix held onto the food to ensure his belly never went empty. The photo eventually led his owners to reunite with him.
Share this story with your friends.
Related story: Woman Saves Kittens from Drowning in Nick of Time During Hurricane Harvey