A concerned 12 and a half year old wrote an adorable email to an animal hospital after her cat sneaked a few sips of her strawberry milk.
The girl, Maggie, was genuinely worried about her beloved cat, Shadow, and wrote the following email, hoping to get some advice from a veterinarian.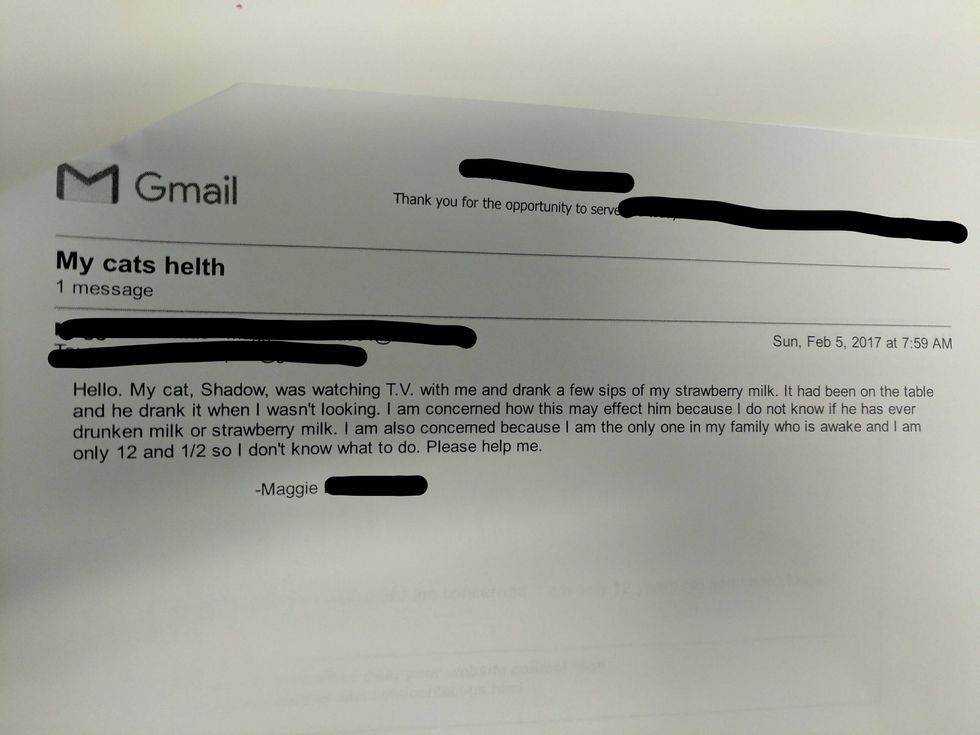 ChiefAcorn
Reddit user ChiefAcorn, a staff member of the animal hospital, said that they saw the email on Monday.
Maggie wrote: "Hello. My cat Shadow was watching T.V. with me and drank a few sips of my strawberry milk. It had been on the table and he drank it when I wasn't looking. I am concerned how this may effect him because I do not know if he has ever drunken milk or strawberry milk. I am also concerned because I am the only one in my family who is awake and I am only 12 and a half so I don't know what to do. Please help me."
When the doctor received her email, she replied to reassure her that her cat would be fine, though milk is not a good idea for cats to consume.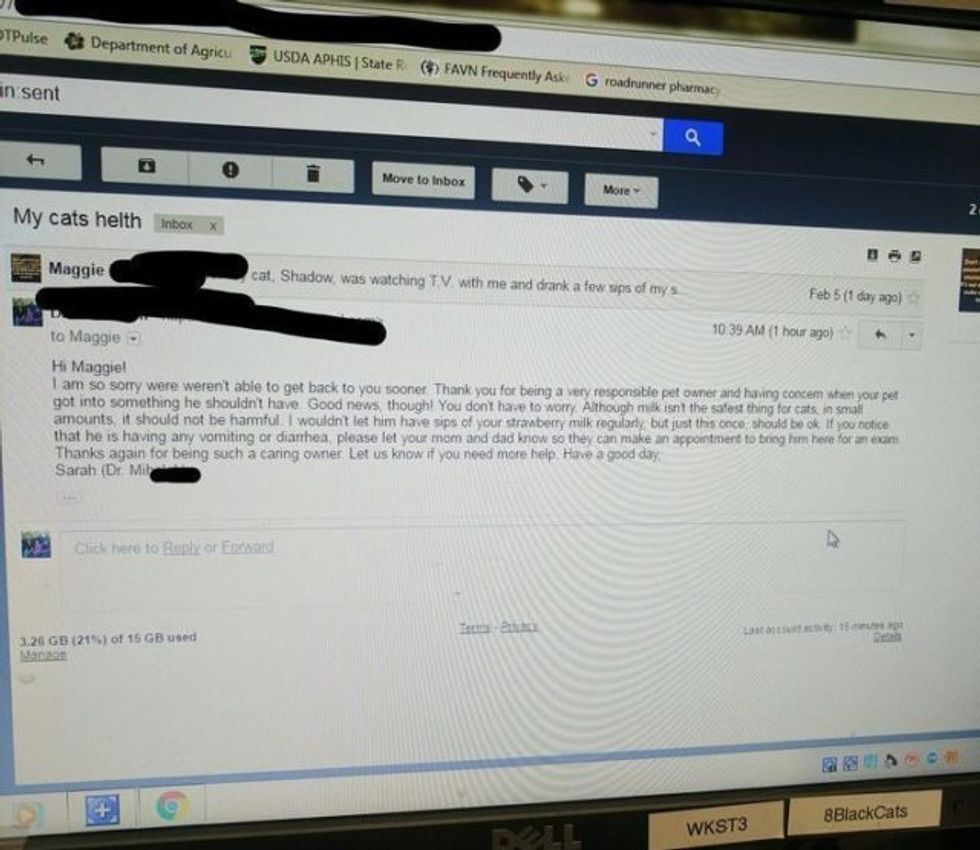 ChiefAcorn
The vet replied: "Hi Maggie! I am so sorry we weren't able to get back to you sooner. Thank you for being a very responsible pet owner and having concern when your pet got into something he shouldn't have. Good news, though! You don't have to worry. Although milk isn't the safest thing for cats, in small amounts it should not be harmful. I wouldn't let him have sips of your strawberry milk regularly, but just this once should be ok. If you notice that he is having any vomiting or diarrhea, please let your mom and dad know so they can bring him here for an exam. Thanks again for being such a caring owner. Let us know if you need more help. Have a good day."
Little Shadow means a lot to Maggie and it's adorable to see.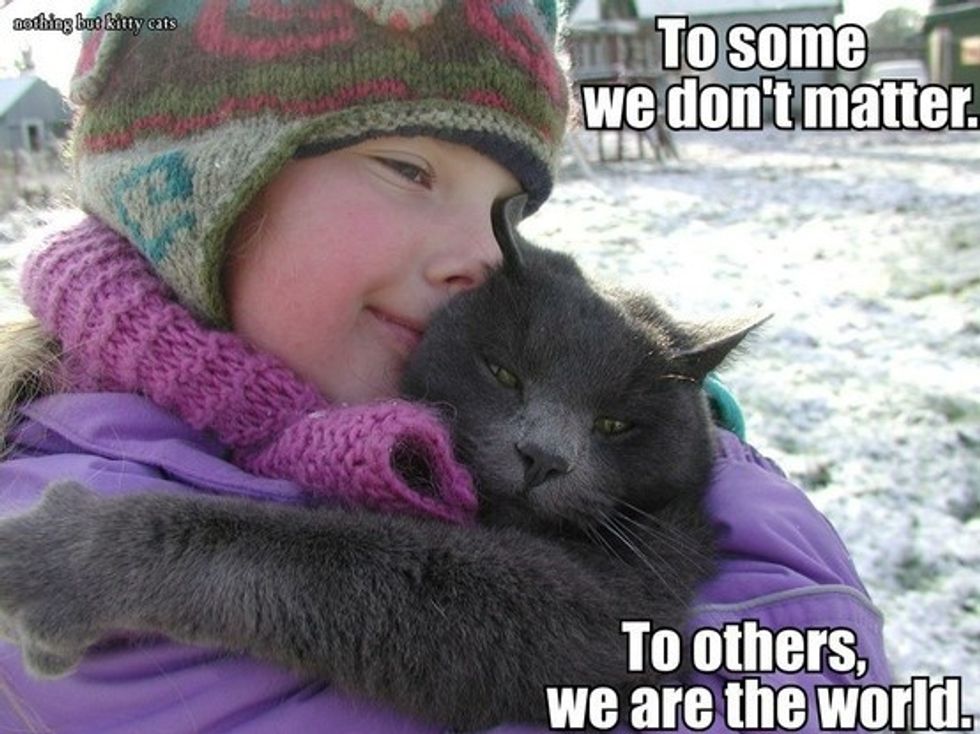 Share this story with your friends.
Related story: Girl Bursts In Tears When She Meets Kitten Who Looks Like Her Best Friend That Passed Away