A special cat with one eye and a snaggletooth was abandoned and turned to the shelter. He stayed in the shelter for many months until a kind couple took a chance on him and changed his life forever.
Meet Dizzy the cat!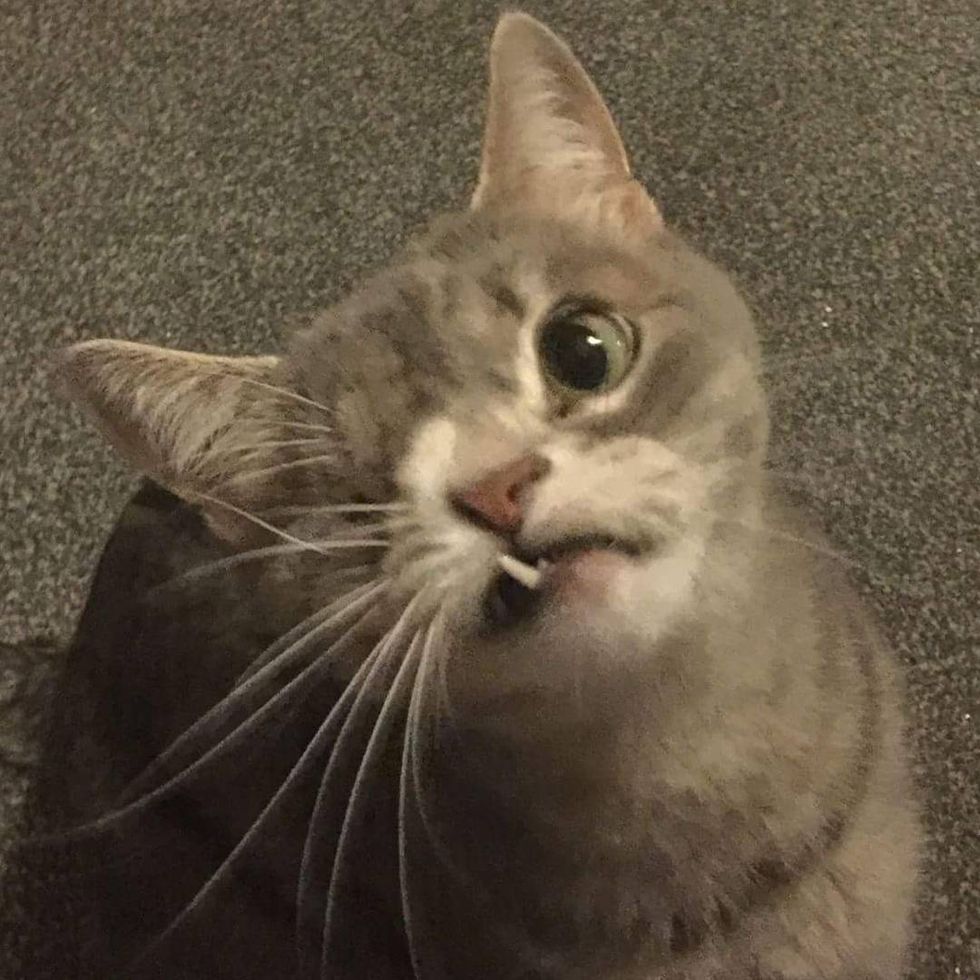 Dizzy @dizzycat_
Dizzy and his "sister" ended up in the shelter after his owner moved and never returned.
Happy Cats Haven, a no-kill shelter in Colorado Springs, CO, took both cats into their care, but no one showed any interest until several months later... "We found him through Petfinder and just fell in love with his face," Melanie told Love Meow.
Melanie and her husband Sal had a cat named Meatball who passed away in April that year, so they were searching for a new addition to join their family. When they spotted Dizzy, they knew he was the one.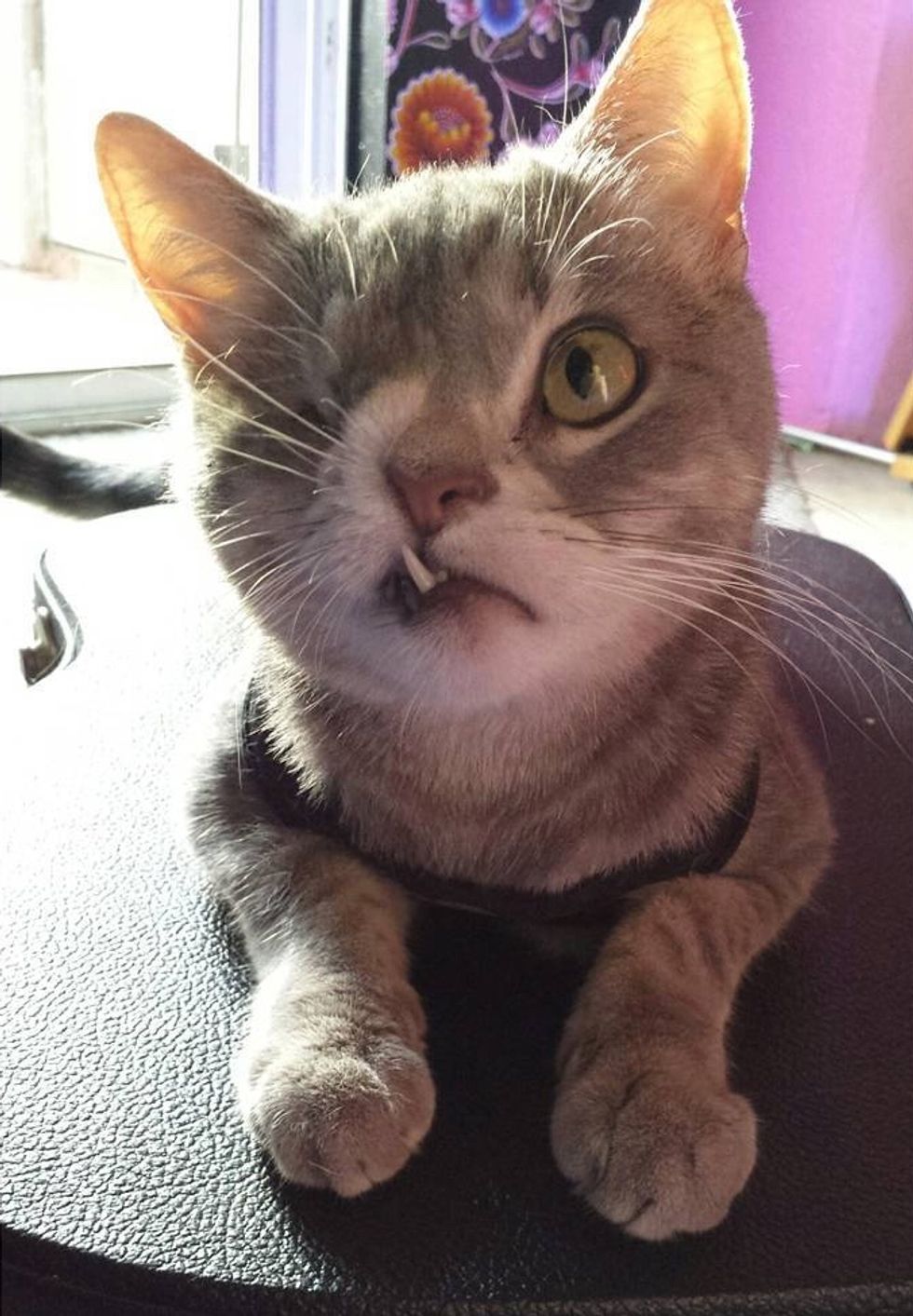 Dizzy @dizzycat_
"We fell in love with his face… We were surprised at how long they had been there. His condition was normal, aside from being a little shy," Melanie told Love Meow.

The couple couldn't bear separating the two feline friends, so they adopted Dizzy and his sister in June, 2014. "She is a long haired tortie (named P2D2) that was abandoned with him."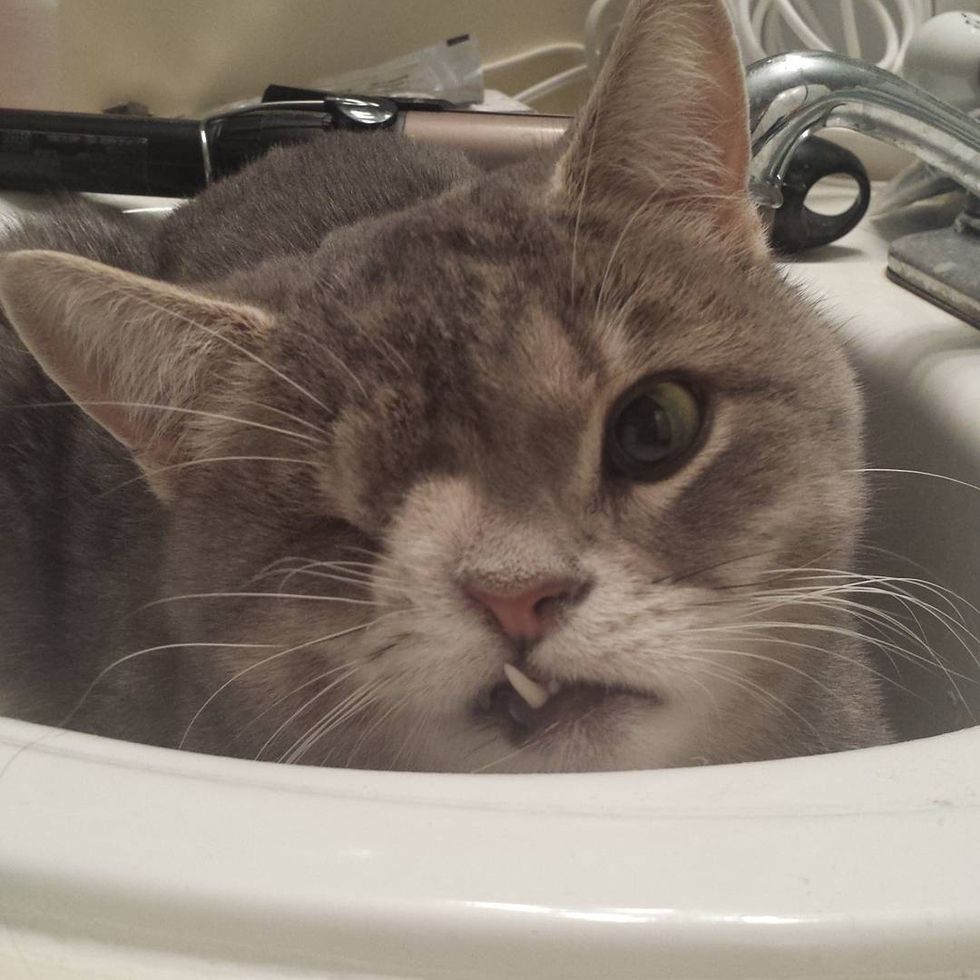 Dizzy @dizzycat_
"His vet thinks he was born that way. His skull is misshapen, and his brain 'quirks' are likely related to it," Melanie told Love Meow.

Dizzy is missing one eye, one nostril is sealed, and half of his face is tilted to the right.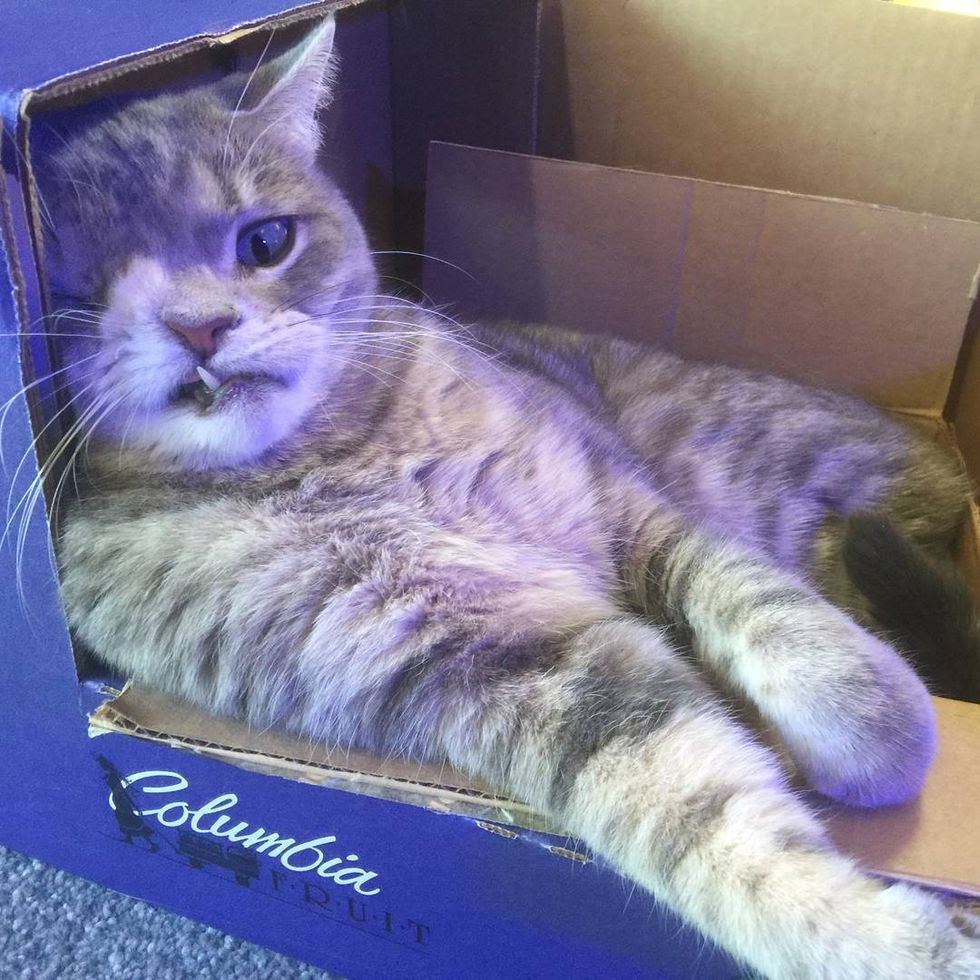 Dizzy @dizzycat_
"He often circles, always clockwise, as a sort of tic. He also 'tracks'. It looks like a typewriter or lawn sprinkler motion. He goes into 'crazy mode' often," she said.
When his eye becomes as big as a saucer, they know little Dizzy wants to play.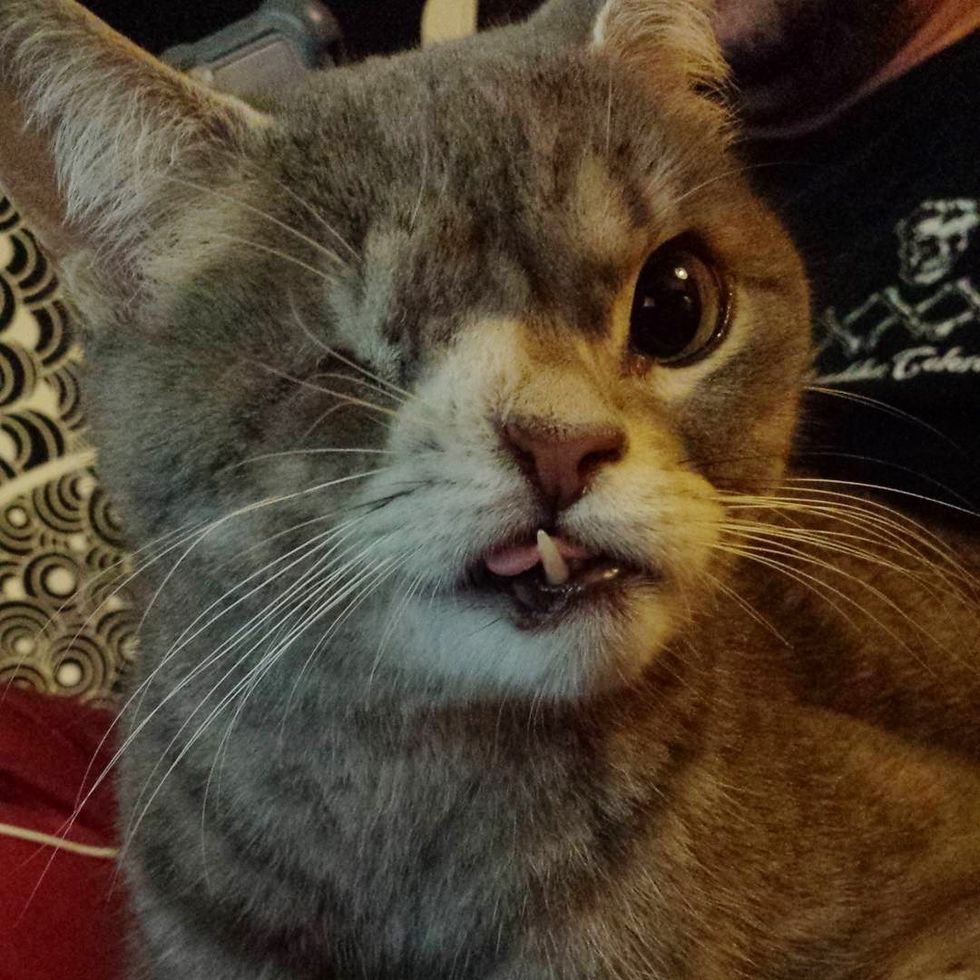 Dizzy @dizzycat_
"Most people absolutely love him, especially now that he greets strangers more easily than before," Melanie told Love Meow.
Cleaning his big paw!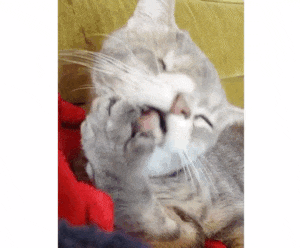 Dizzy @dizzycat_
Dizzy has a wonderful personality.
"He loves his banana (catnip toy), and although it's not really a learned 'trick', he likes 'catching' it when we toss it to him."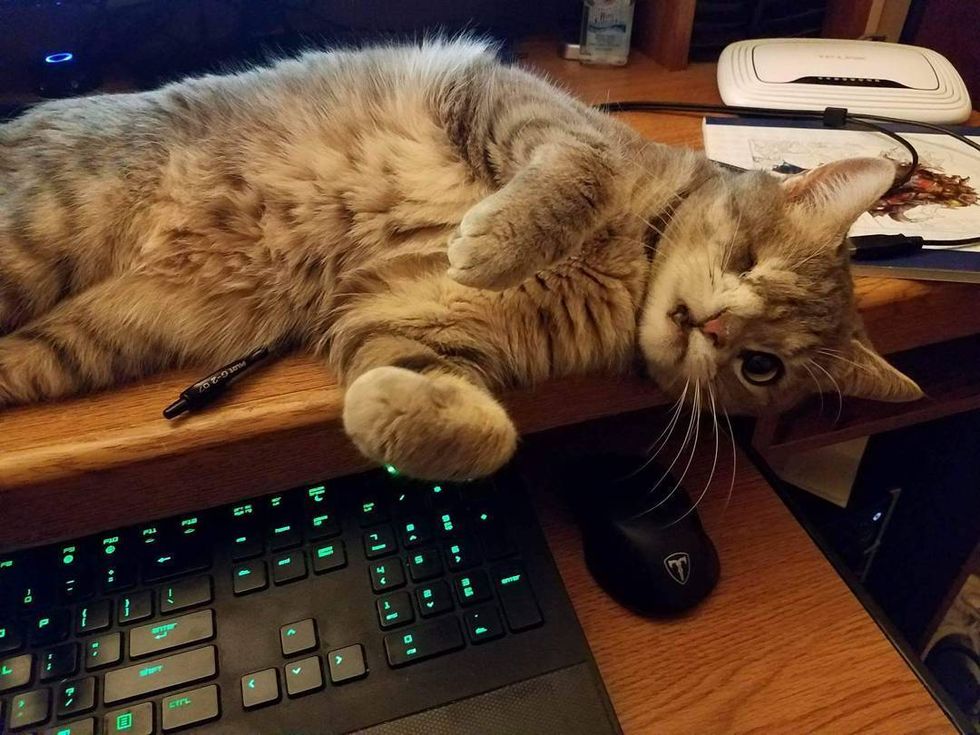 Dizzy @dizzycat_
"Until one Friday (a few weeks ago), he had a prominent snaggletooth. It fell out without incident," Melanie told Love Meow.
"He spends a lot of time in his cat tree. He also likes fighting with his 'sister', and they take turns being the aggressor."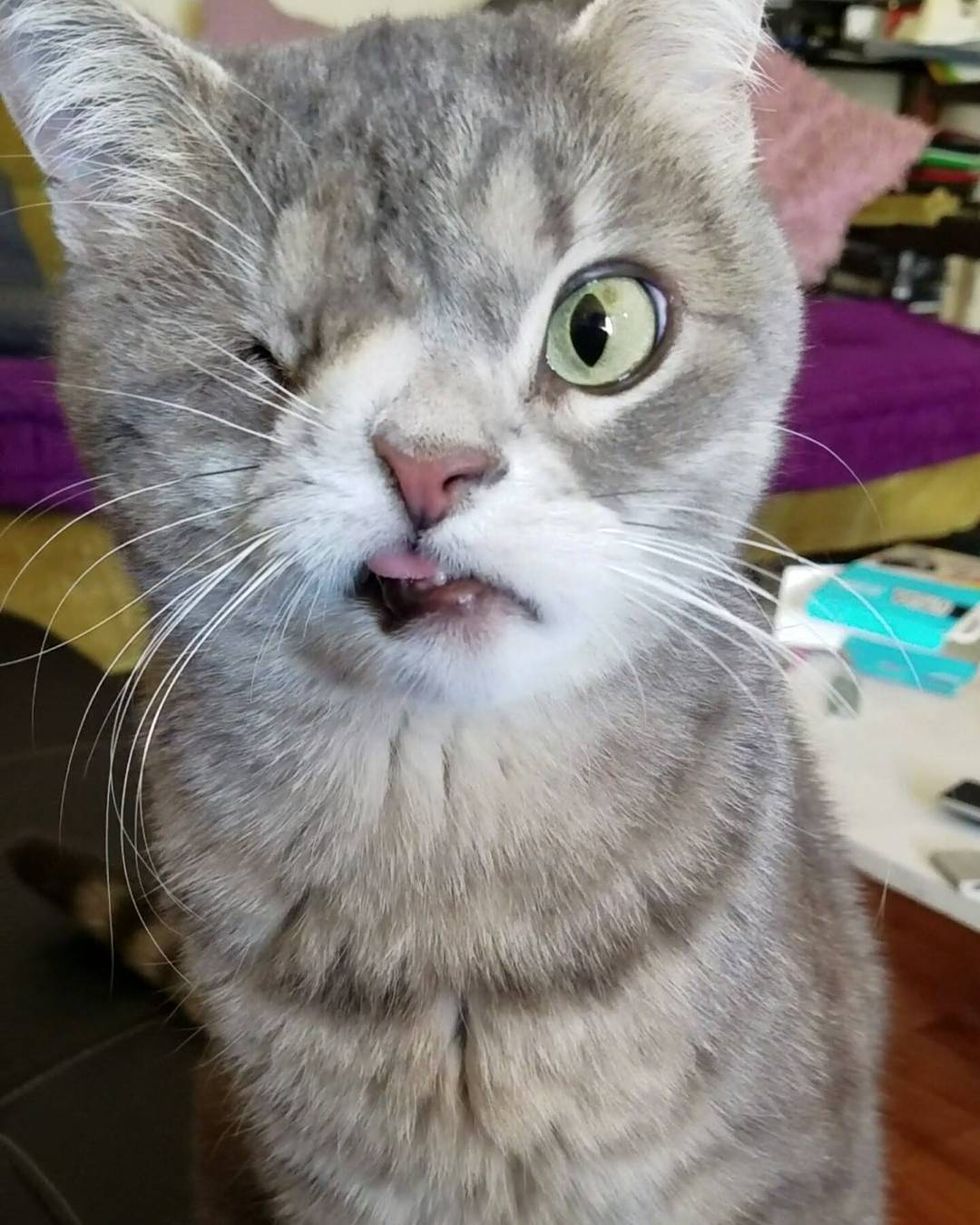 Dizzy @dizzycat_
Dizzy adores his humans!
Dizzy and his sister are so happy to have a place to call their forever home. He may look a bit different, but Dizzy knows he's purrfect just the way he is!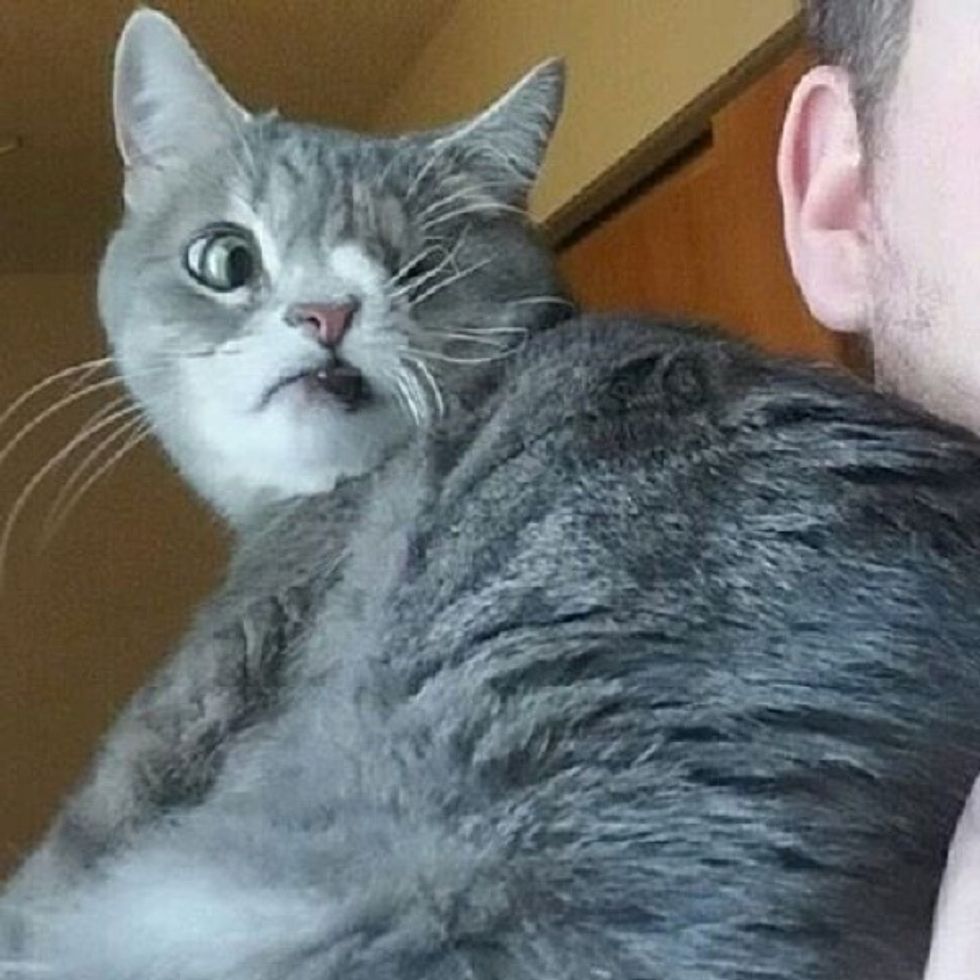 Dizzy @dizzycat_
He is a lovebug!

When Dizzy supervises his home...
Share this story with your friends. Follow Dizzy the cat on Instagram, Facebook and YouTube.
Related story: Woman Takes a Chance on Earless Senior Cat While Others Pass Him By, A Day After Adoption...