Devin the kitty doesn't walk like other cats. He can't use his hind legs, but the little guy thinks he's perfectly different.
Despite being rescued from an unthinkable and horrific situation, Devin the cat shows nothing but love. After a construction worker saved the little tabby from danger, he took him home. Though he didn't know if he could save Devin, he had to try.
"For the next 24 hours, the worker and his family tried to nurse Devin back to health, but he clearly needed more," Petco wrote. Devin had a spinal core injury and he was paralyzed in his hind quarters. The worker called Angels Among Us Pet Rescue (AAUPR) of Alpharetta, Ga., to ask for help.
Despite what had happened to Devin, he showed spunk and a strong will to live.
"When he batted at me with his two good paws through that crate, I just knew we had to help him," said AAUPR volunteer, Kim Kay.
"Saving his life was no small feat, but today, Devin lives!
Fortunately, today Devin feels no pain from his paralysis. A customized set of wheels was built to aide his mobility thanks to AAUPR. And, best of all, the vet who first treated him has decided to adopt Devin, understanding his lifetime of treatment needs." (Petco)
"He is a standard bearer of unconditional love, a champion for never giving up, and an inspirational example that regardless of disability, life can still be enjoyed to its fullest. He is a true angel among us," said Kay.
[Scroll down for videos]
Meet Devin. His name means 'perfect.'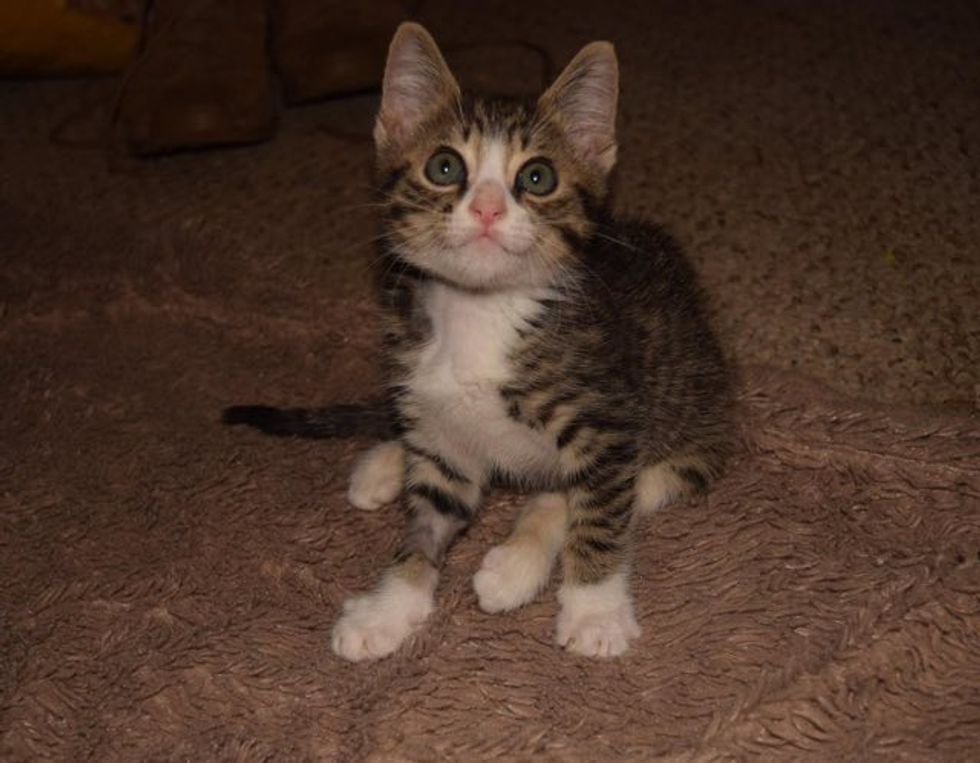 He was rescued from an unthinkable situation that left him paralyzed, but little Devin has a strong will to live.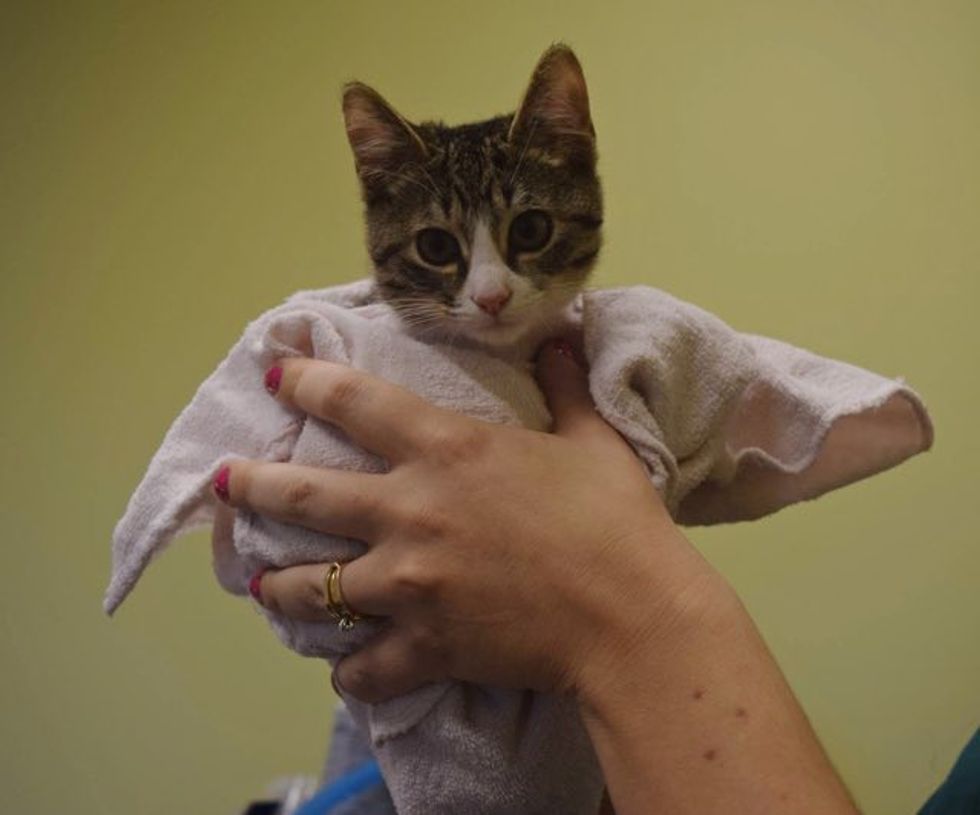 "Mah mousey!!"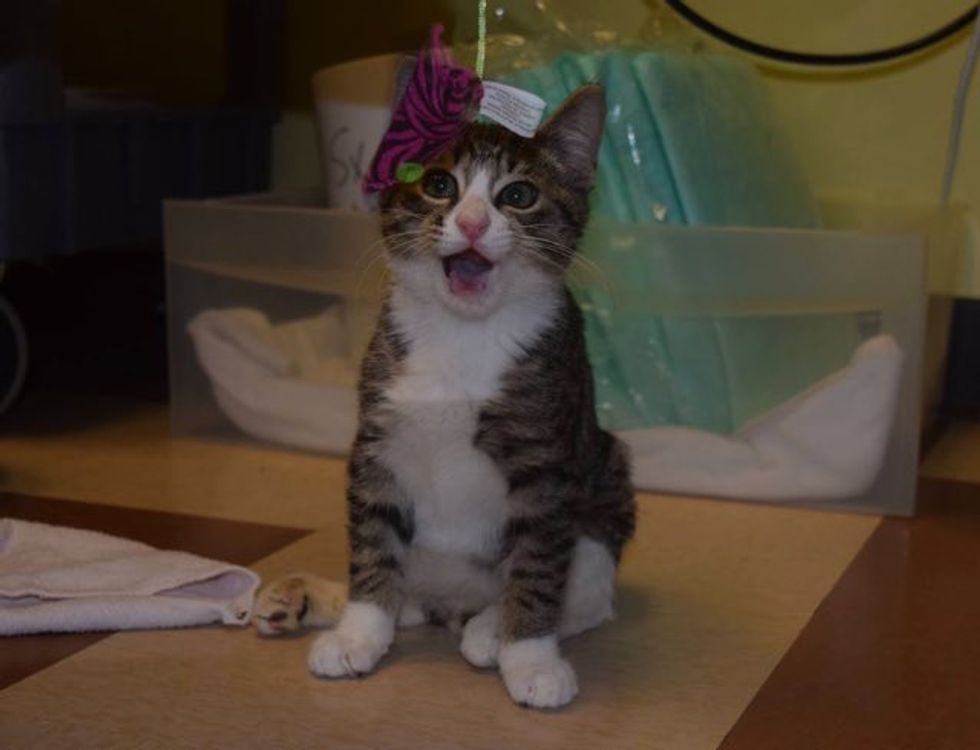 "I caught it!"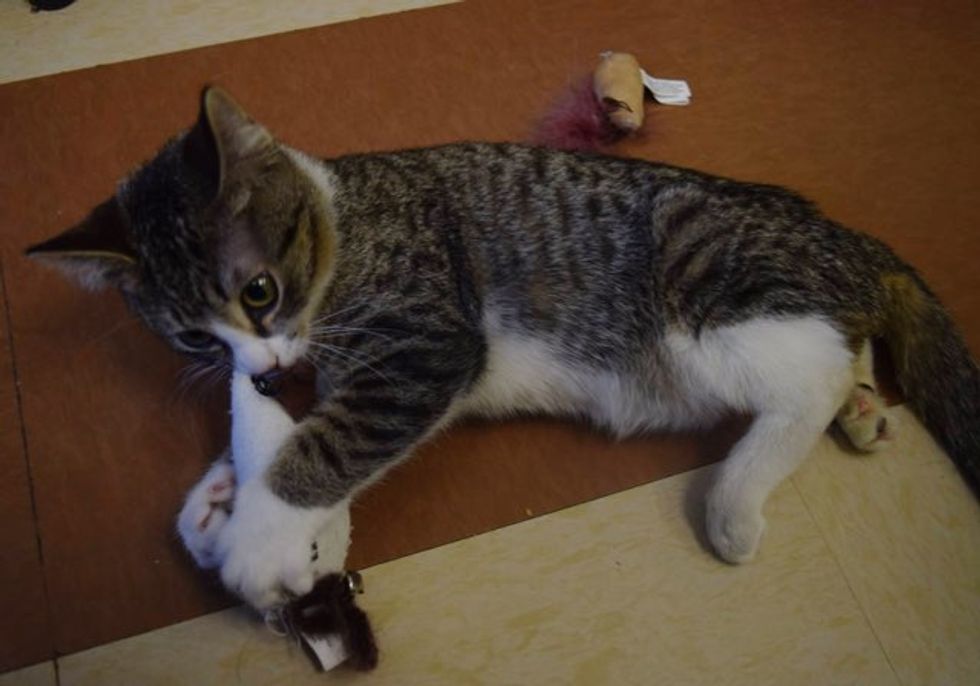 Devin is a little angel. He's been adopted by the vet who first treated him.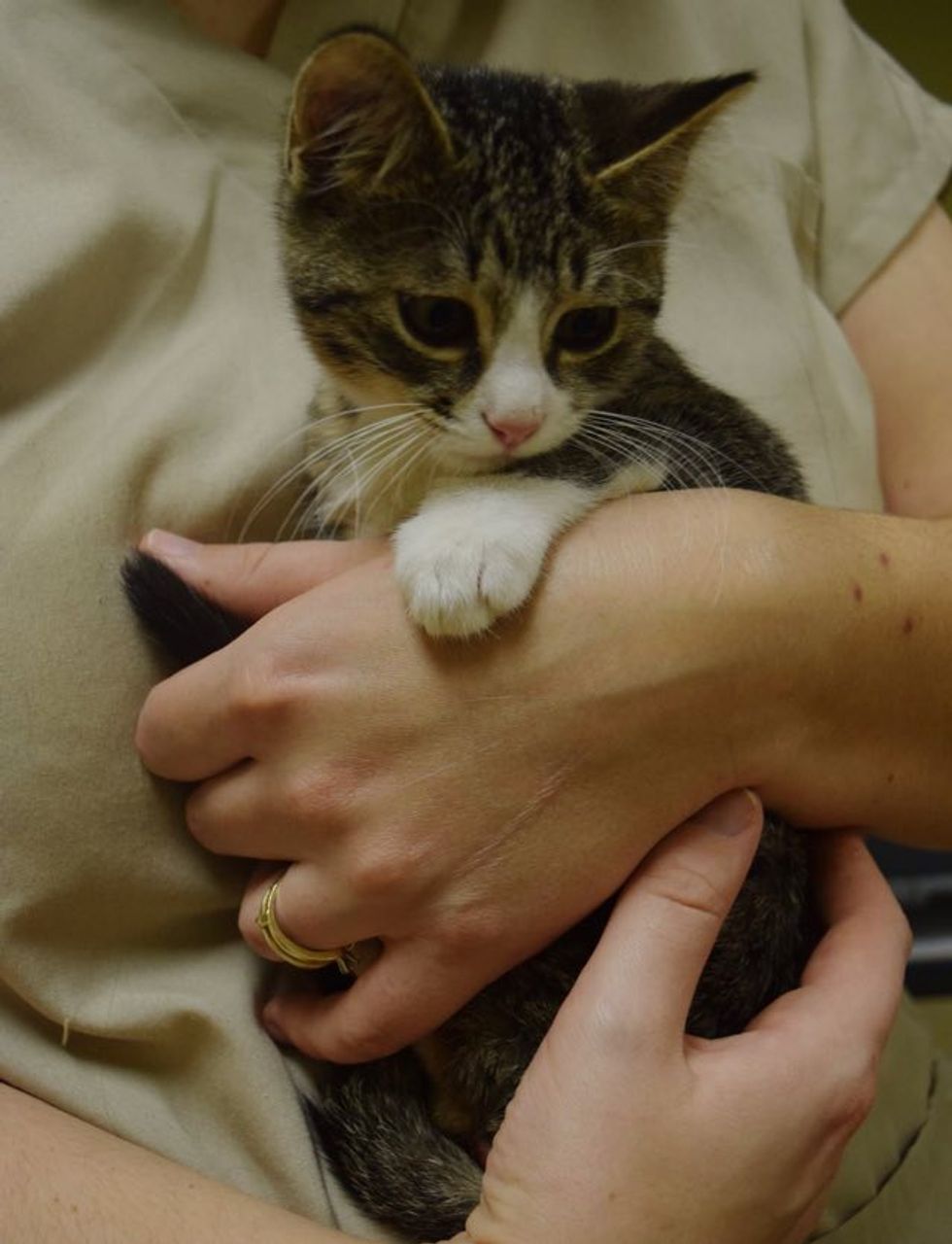 WATCH VIDEO: Devin playing with toy mice. Super cute!
WATCH VIDEO: Devin playing and running with his new wheels.
Follow Devin on Facebook.