Lida the rescue cat mama loves her kitten like no other.

Lida the calico was found on the street and taken to a local animal control agency as an "unclaimed" pregnant stray cat. She was then rescued and placed in the care of the Milwaukee Animal Rescue Center.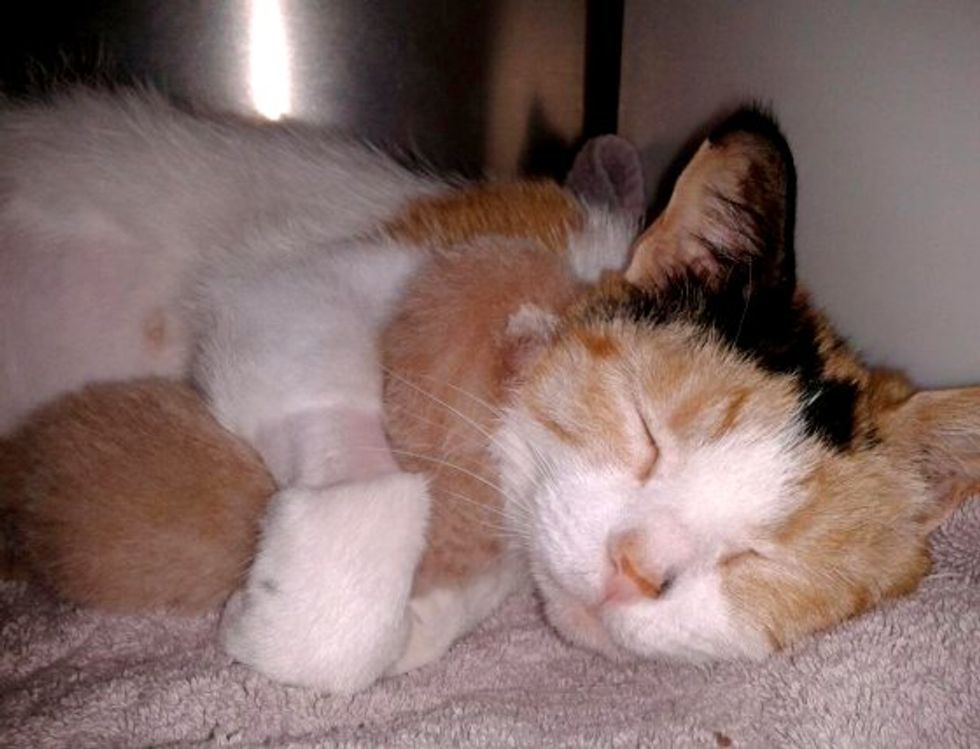 Milwaukee Animal Rescue Center
"At her first medical exam, it was determined that she had three kittens developing," said the shelter, but when she began to labor, it was not an easy task for the new cat mama. After trying everything possible to promote contractions with no luck, they decided to take her to veterinary care.
"We felt it was in the best interest of mom (who was exhausted at this point) and unborn kittens to be examined immediately. We transported her to the after hours veterinarian who agreed that Lida was unlikely to deliver naturally. We contemplated waiting until the morning to perform a c-section at our veterinarian but the risk was too high," the shelter wrote.
"After detecting just one heartbeat on ultrasound, we authorized an immediate c-section." Then the little ginger boy was born and was the only survivor.
Mom's love!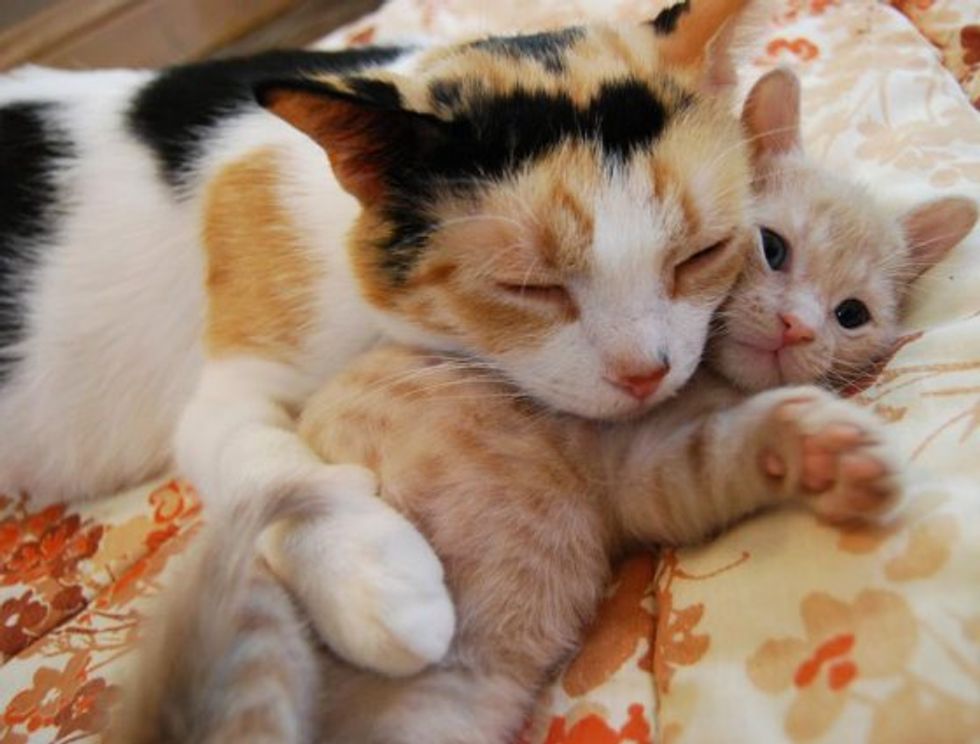 Milwaukee Animal Rescue Center
Right after Lida saw her new born, her motherly love poured out of her. She started nursing the tiny baby despite just coming out of the surgery and recovering. She cuddled with her only kitten like her most precious thing.
"Everyone caring for these two are just in awe at their bond; Lida has completely redefined 'devoted mother' and Thomas is just precious and very much in love with his mother," said the shelter.
Thomas is very attached to Lida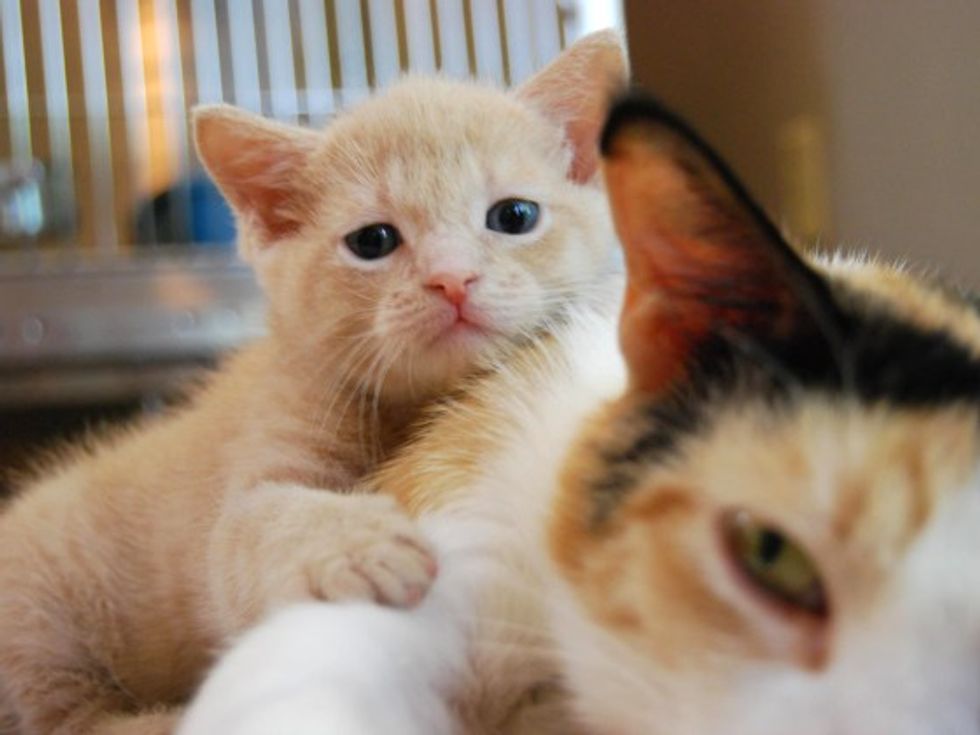 Milwaukee Animal Rescue Center
They are completely inseparable, and mama Lida wouldn't let her baby out of her sight for a second.
They named the baby Thomas.
The first thing Thomas did after his neuter surgery was to snuggle up with his mom in a comfy bed.

"He is resting on her paw, and she is resting on his paw...they are completely intertwined from nose to tail..."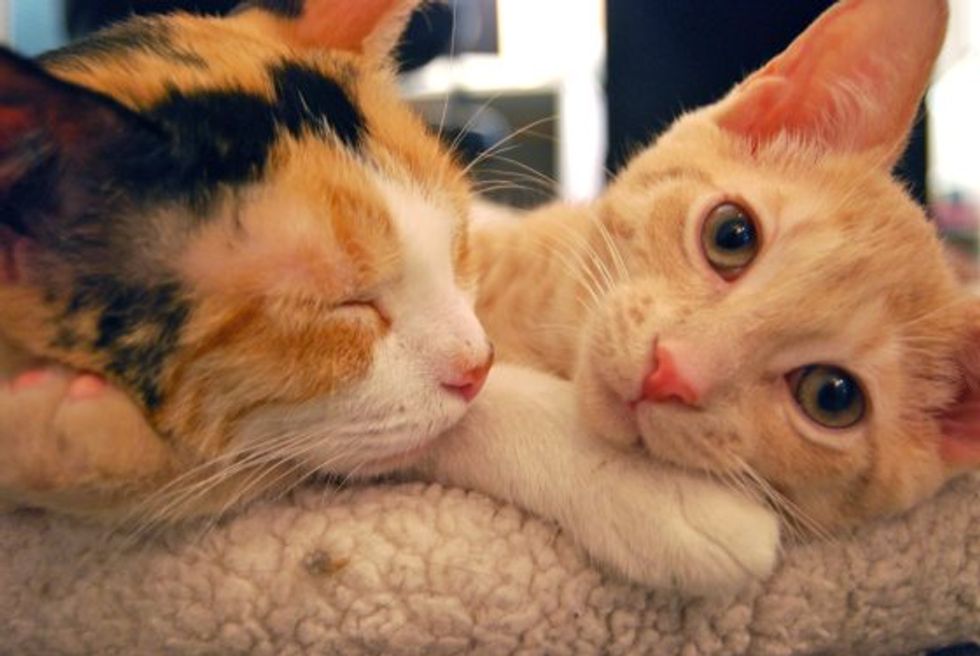 Milwaukee Animal Rescue Center
Pure love!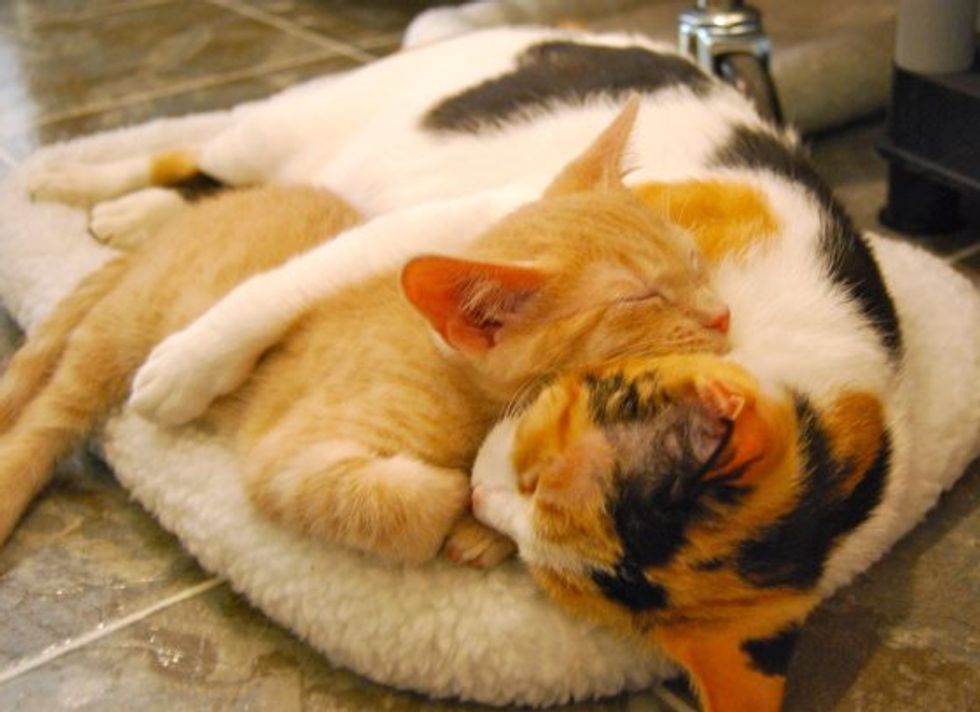 Milwaukee Animal Rescue Center
Update: We are happy to report that they went to a loving home together.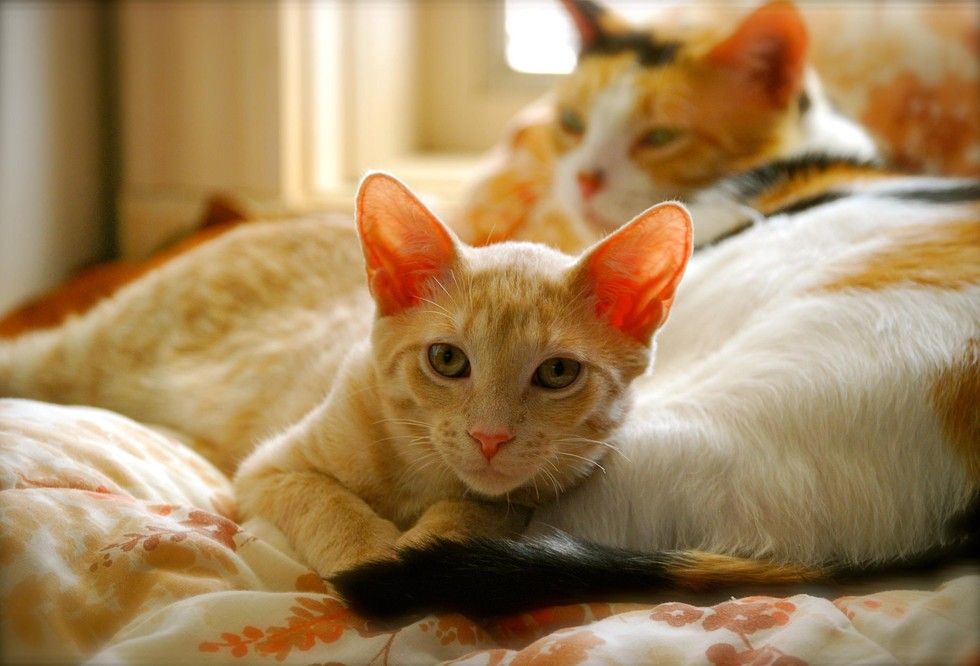 Milwaukee Animal Rescue Center